With the voice of an angel, Estère Dalton's music has taken her to the stages of Glastonbury and beyond. She shares her artistic journey and why she's most comfortable at home in pyjamas.
It's not how I thought the interview would go, but halfway through my chat with Wellington musician Estère Dalton, she changes into pyjamas. It's 1pm on a sunny Tuesday, but, it turns out, Estère works best in her PJs. "Working in bed brings out my creativity," she says.
Those PJs have seen a lot of action lately, because Estère (pronounced Es-teer) is about to release her third album, Archetypes.
It's the culmination of two years' intense writing, recording and mixing, of Estère beavering away in her bedroom just a textbook's throw from Victoria University (where she once taught anthropology).
On the drive to her rented flat, I listen to the new album's 11 songs, marvelling as Estère's voice, with its signature sultry edge, swoops in and out of the speakers. Think sexy, intelligent and some of Aotearoa's coolest tunes, and you're in the ballpark.
The 20-something ("I'd prefer not to give my age, to keep a bit of mystery") sings about birth, death, childhood and sexuality – "deep human themes that reflect my journey so far".
With its focus on emotive storytelling, it's a massive leap from her other albums.
"This album is really moody and melodic. There's a lot more of me in it than my previous work."
It's not the only change: while Estère describes her previous recordings as "bedroom DIY" – including vocals recorded in her wardrobe – Archetypes is produced by Stew Jackson who, depending on your proximity to popular music, you might know as the writer/producer for British band Massive Attack.
It's a major coup Estère pulled off thanks to a songwriting camp she attended in Brighton in 2018. "I met a woman there who suggested Stew would be great to produce my next album," she explains. "So in early 2019, I flew over to Bristol, where he's based, and we worked on the album for three weeks. Then he flew to Wellington for another three weeks to finish it."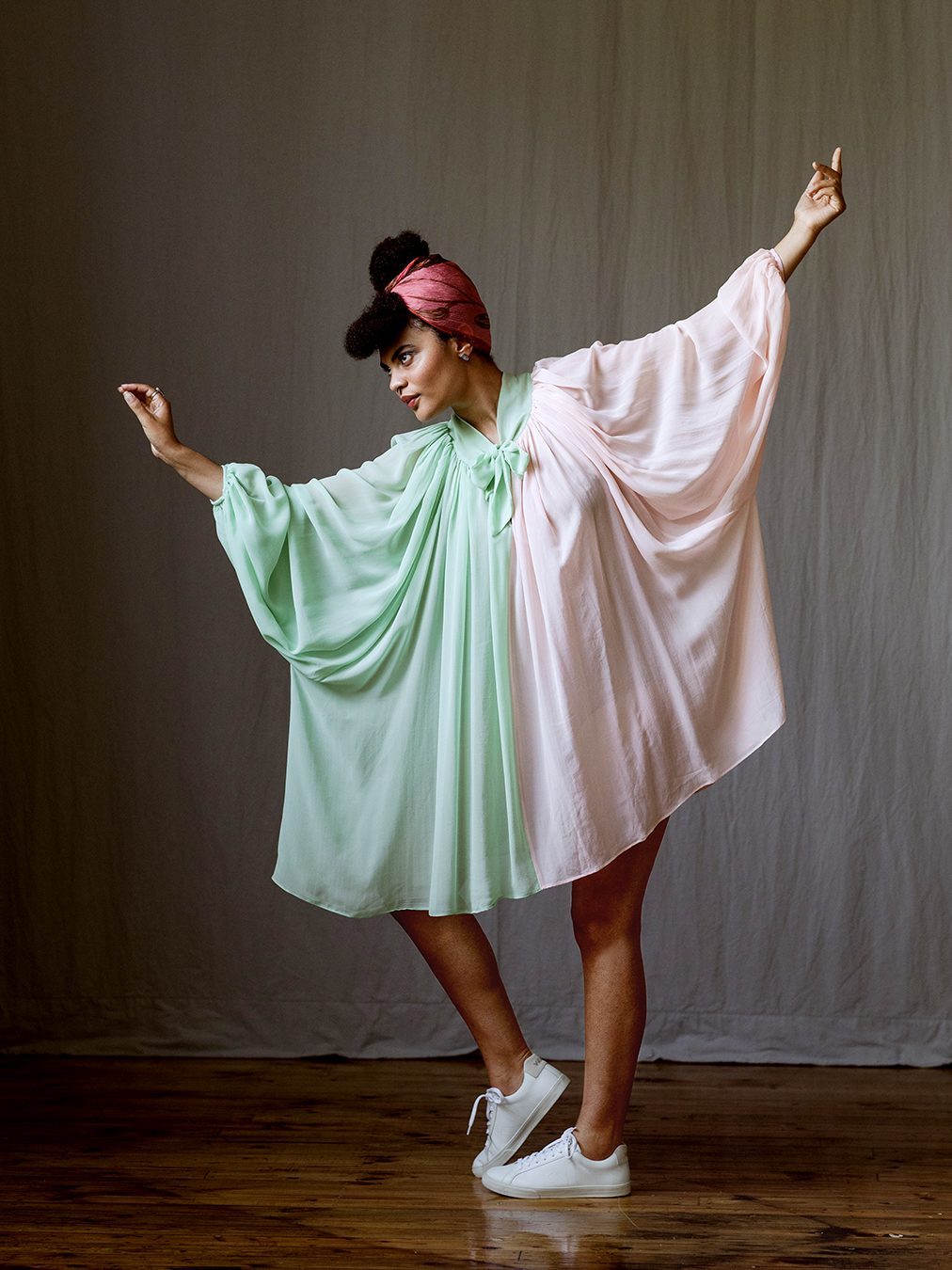 Working with such an experienced producer opened the door to collaborations, which Estère has long wanted to do.
"It's great working by myself in my bedroom but working with other singers and musicians in a safe space was a fantastic learning curve."
The fruit of their labours was due to be released in June last year, but we all know what happened then. A post-Covid release, though, means Estère is able to tour the album around New Zealand, beginning on February 17 in Dunedin and winding up over a month later in Palmerston North.
"It's the biggest tour of New Zealand I've ever done, although I've previously been on longer tours of Europe," she says, flicking her long braids over her shoulder.
It's been a big few years for the Waiheke Island- born performer: she's played everywhere from Africa to Europe and Asia, sang support for Erykah Badu (who she's often compared to) and for Grace Jones when she toured New Zealand in 2018.
They say you should never meet your idols because you'll only be disappointed, but that wasn't the case for Estère.
"Both Erykah and Grace were lovely," she recalls. "Grace was also really generous, giving me champagne and the flowers from her dressing room."
In 2016, mainstream recognition came calling when Estère performed at one of the world's biggest music festivals, Glastonbury, alongside Adele, Coldplay and Craig David. But it wasn't the highlight she thought it would be.
"It was the second wettest Glastonbury ever and the mud was coming up past my knees. It took 45 minutes to walk between stages because it was so muddy and because there were so many people. I'd just come from playing a festival in a small, gorgeous village in France and then it was like, woah, this is too much."
If you're wondering about Estère's extraordinary beauty, it comes courtesy of Alain-Paul, her Paris-based father who's originally from Cameroon in central Africa, and her mother Kerry has Kiwi/British/Scottish blood.
Her parents met when Alain-Paul moved here after a stint working in New Caledonia, where he tired of the treatment of indigenous people. They split a year after Estère was born and she and her mother moved to Paekākāriki, the laid-back beach town north of Wellington.
Estère's childhood had all the ingredients for a career in music, thanks to the old vinyl records her mother found at op shops which they'd listen to for hours.
She originally signed up for a psychology degree at Victoria University but, she says, it turned her into a hypochondriac. "I started diagnosing myself all the time with mental illnesses!"
Anthropology seemed like a better choice, providing an insight into the human behaviour she finds so fascinating.
But in her second year, Estère discovered the MPC, a music production centre that combines a drum machine and sampler, allowing her to upload a variety of sounds and create music with them. Estère christened her laptop-sized MPC "Lola" and spent every hour creating music instead of writing essays. But it paid off when the right people heard her music and she was invited to perform in Denmark and South Korea.
Between tours, and stints living in Germany and with her father and half-siblings in France, Estère returned to Victoria University to tutor anthropology.
Last year, she completed a masters degree in creative enterprises at Massey University, part of which included creating her latest album.
"It allowed me to record in a cutting-edge studio, which was a step up from the usual DIY at home stuff," she says.
If that isn't enough to be going on with, Estère also recently started her own record label, Blue Riot Records, which she hopes will attract more diverse musicians.
"The indie music scene isn't reflected in our community at all," she tells. "I want to appeal to a wider, more diverse group of musicians who might not currently be represented by other labels."
It isn't, though, an invitation to paint Estère as a poster child for female musicians of colour. "Look, I'm happy to be a role model but I don't want to be put in the position of spokesperson for every woman musician or musician of colour. That's way too much pressure."
When we meet, Estère has just returned from performing at a festival in Hawke's Bay. The next day she's off to do the same in Nelson. She apologises for the bags spilling out clothes in the hilltop villa she shares with her partner of seven years, videographer Pascalino Schaller. Estère didn't have to look far when she needed someone to make her music videos – Pascalino even guest stars in one.
Although work takes the couple away from home often, when their schedules align they like to spend time walking in the nearby Botanic Gardens or cooking healthy food.
"I love food and need to eat regularly for my voice, so I'll make things like pasta or vege curries. Touring can be hard on my voice, so whenever we pull into a town, I go straight to the supermarket to get good food," says the pescetarian who gave up meat and dairy a few years ago.
"Don't get me wrong, I love meat and dairy, but I want to do my bit for sustainability and the environment. And also because of the way animals are treated."
Estère is known for her bold costumes, most of which she finds in vintage shops up and down the country. "I'm a full-time musician so I don't have a lot of money to spend. Mum would take me to op shops as a kid and that's something I still do."
She's at pains to point out that Estère the performer is vastly different from Estère the person.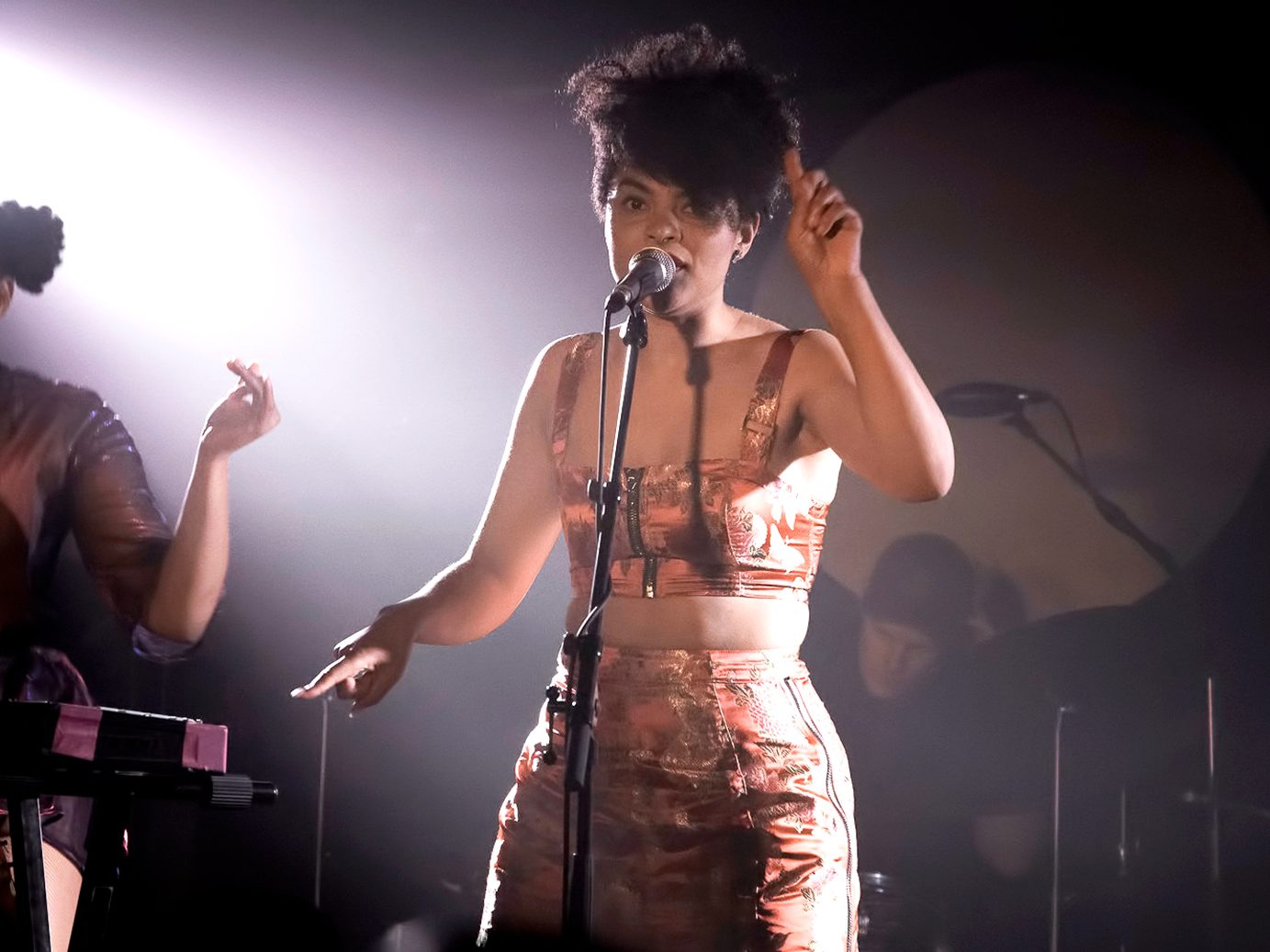 "I'm more chilled and reserved, but bold, colourful costumes transform me into a performer. The bolder the outfit, the more empowered I feel on stage."
As long as she's got her pyjamas to change into, right?
"Yes, just write that Estère adores glitzy stage costumes and make-up, but there's nothing she likes more than snuggling into a pair of comfortable old PJs."
Estère is performing Archetypes from February 17 to March 27. Visit esteremusic.com for more details.
Images by Bayly & Moore Photography, Bruce Mackay/darkerarts.com