New Zealand has one of the highest incidence rates of breast cancer in the world, with the lives of over 670 women of all ages and all walks of life lost each year. Genetic disposition, lifestyle, and access to healthcare are all factors that make kiwis so vulnerable to the disease. In order to shed light and bring awareness to breast cancer, Fashion for a Cure is an incredible charity that fundraises significant breast cancer research projects through fashion shows nationwide every year.
WOMAN talks to the CEO of Breast Cancer Cure, Sonja de Mari, on the importance of the organisation, how a creative and joyful event can bring people together on such a serious issue, and why we need to step up and help with the fight against cancer.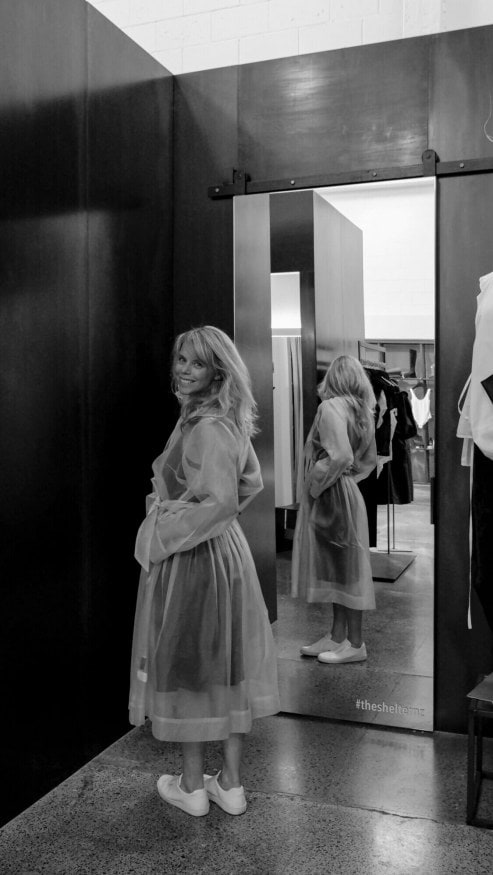 What is the goal behind Fashion for a Cure?
The most important goal for Fashion for a Cure is to achieve the fundraising targets that our team have set. We ensure that we fund breast cancer research projects identified annually as being innovative and cutting edge. These are big picture research ideas that create advances and make a difference through precise prevention, early detection/diagnosis and treatment. We are also working towards research that enables more humane treatments, and greater equity of outcome.
Other Fashion for a Cure team goals are to create a moment of both giving and receiving, bring guests experiencing breast cancer or guests who have a loved ones on the journey with breast cancer closer to researchers, and to create a joyful event that tackles a serious topic with wide audience appeal!

Your work is so important. Do you have a personal connection to Breast Cancer Cure?
I started producing Fashion for a Cure shows in 2015, I was recommended to the charity after producing NZ Fashion Designer Andrea Moore's show at NZFW. My involvement with Fashion for a Cure, for many years was all about being part of something bigger than myself, that specifically targeted a female issue and that I able to contribute in some way to our community and ultimately the next generation of Kiwi's, so that they can have a completely different experience with breast cancer than our population currently does.
Then two years ago I received a message from a friend letting me know she had been diagnosed with breast cancer, she wanted to know which specialist to contact and best steps forward. I remember the shock of her news and how deep it hit me, this conversation with friends and friends of friends all being diagnosed has increased in frequency over time. Through our fundraising efforts we meet guests and customers who all have their own story and journey with this disease, as a team we want each and every one of them to know that we are there to listen and support them in their journey, their fight and their survival against this disease. We believe in our best and brightest, we believe that research will help New Zealanders live with and not die from breast cancer.





Where was the idea for Fashion for a Cure born from?
The idea was to bring two worlds together for a common goal, to be cutting edge and inspirational and that both worlds naturally create change. Our first fashion event took place as a collaboration between Breast Cancer Cure, Fiat & Zambesi and Fashion for a Cure was born! It has grown from one show in Auckland to up to 9 nationwide events each year. In Auckland last year we celebrated 25 years of Breast Cancer Cure funding research with 25 designers showcasing their latest collections.
Fashion for a Cure brings the worlds of creativity and science together, with top NZ fashion designers stepping up to take the creativity role and breast cancer research leaders in their fields for the science. The overarching goal was to raise funds in a joyful and inspiring way change the outcome of being diagnosed with cancer, so New Zealanders we can live with and not die from cancer.

What makes Fashion for a Cure unique to other breast cancer charities?
Breast Cancer Cure is not funded by the government. Our charity stands alone and relies on the generosity of New Zealanders, kiwi businesses and generous bequests and grants from all over the country who get behind our work, events, retail campaigns, sponsor, support and raise money for us and with us, so we can then fund our NZ breast cancer researchers and scientists.
We are a small team – with 5 staff members, not all are full time. We work from donated office space. We apply for grants where we can, to reduce any costs we have with our events or campaigns. We operate as lean and mean as possible so we maximise our fundraising efforts. Our board is all volunteers. Our Chair Fay Sowerby is a breast cancer survivor, who dedicates herself to a cure and works across multiple breast cancer organisations, bringing a wealth of knowledge, dedication and passion to everything she touches.





Do you have a favourite designer that you look forward to seeing each year?
I love each and everyone of our NZ fashion designers. I have had the absolute honour of working with most of them for a decade now through a combination of producing their NZ Fashion Week shows and or through Fashion for a Cure events. I call them weekly, email them far too often and am privileged to call a lot of them friends. I love fashion, I am in awe of their passion and dedication and how they continue to tell stories, inspire fashion lovers throughout NZ..
I get really excited when Fashion for a Cure can support emerging NZ designers. The NZ fashion world in is small and everyone is so supportive to up and coming designers. I produced Caitlin Crisp Graduate Show at NZFW in 2017, her collection was a stand out that year. I can still remember the models all lining up with her elegant touches of styling. 5 years later Caitlin and her team are growing and producing beautiful collections and have the time and capacity to be a part of our Breast Cancer Cure events and campaigns. Jacob Carter I met the same way producing the Next Gen show he was in 2021 NZFW and he walked a collection last year to celebrate Breast Cancer Cure's 25 years funding breast cancer research in Auckland. Kerry Nathan and Campbell Luke have both been part of our Tees for a Cure campaign donating artwork and I hope when they have time that we could walk their collections in our shows too.
Have you ever purchased anything from a Fashion for a Cure collection?
Yes! My wardrobe expands with every show. We are so lucky to have such an incredible creative fashion industry and calibre of designers in Aotearoa.
I love my jumpsuits and leather shirts from Storm, Kathryn's sneakers and slippers, Tuesday's cotton shirts in loads of colours stripped and plain, Zambesi's layers, I have an incredible sequinned top that I brought after our Wellington show, it was the lucky last in their Customhouse Quay store – I pull it out for special occasions. Nom*d has the most fabulous knitwear, I own Trelise Cooper's winter jackets in spades, Moochi's dresses and white sneakers, Juliette Hogan's beautiful prints. I have a short jumpsuit that I took recently to Fiji and just loved it! You name the designer and I will have something special from them!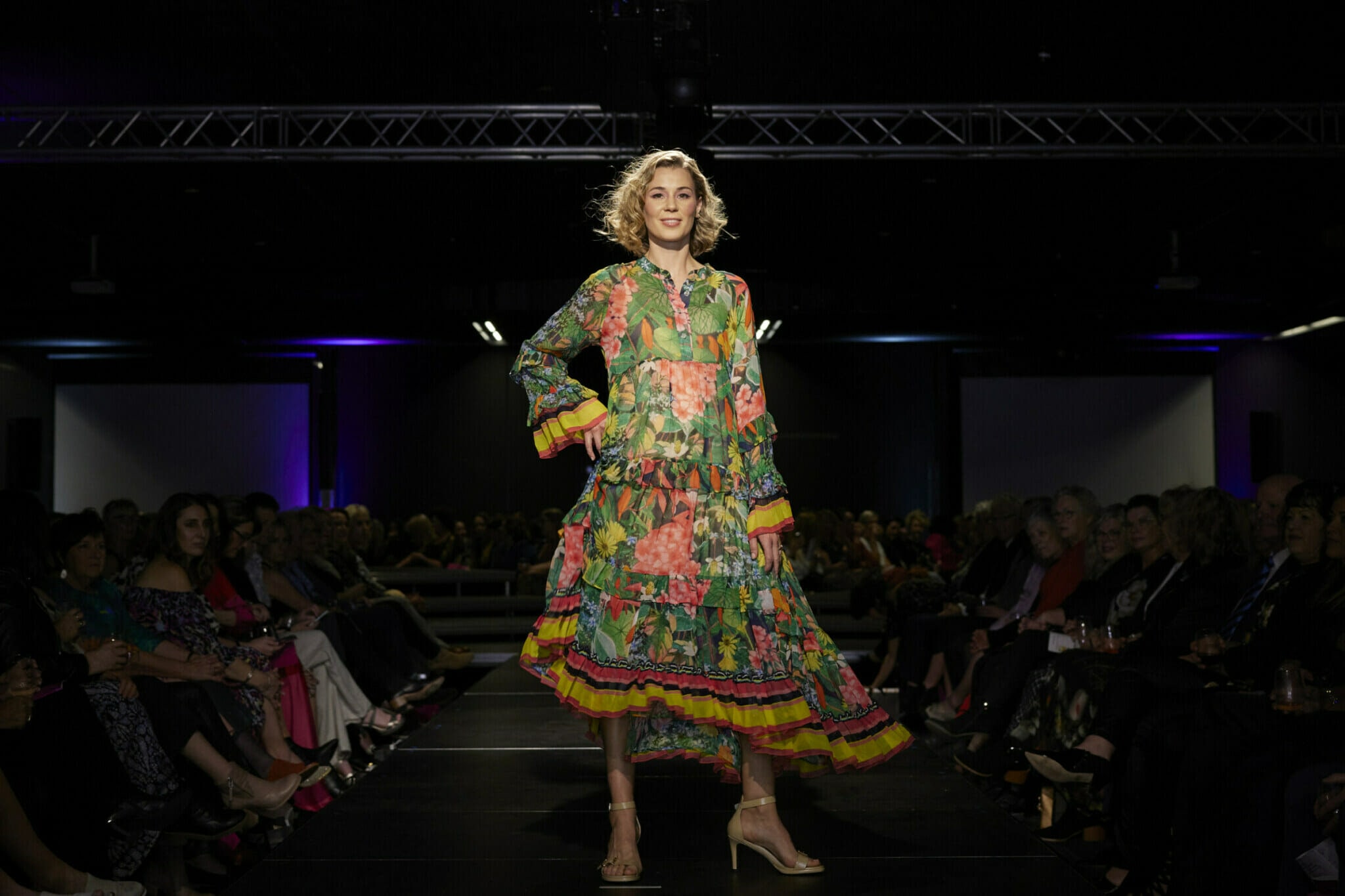 What can we expect to see in the collections at the upcoming Nelson and Dunedin shows?
Nelson and Dunedin will include spring collections from all of our designers. Our models are all cast locally for each show and the designers style their collections to the models look and dimensions, this means the collections between these two shows will be similar but not the same!
Buy your tickets here for the Nelson show (3 August) and the Dunedin show (14 August).
Related Article: A Woman's Cautionary Tale Is A Reminder Not To Miss Your Breast Cancer Screening