Bernice Tuffery tried every remedy for rest before finally overcoming her insomnia. She tells Sharon Stephenson how she discovered the solution and why she's sharing it in a new book.
It's 1am on a Wednesday, a time when most of us are either asleep or thinking about it.
I, however, am wide awake, staring at the red digits on my alarm clock and worrying that in a few hours, daylight will be poking her head around the curtains.
This is life on the insomnia Ferris wheel, a ride I take most nights. Before you ask, I've tried everything humanly possible to become a better sleeper, from acupuncture and meditation to foul-tasting sleep tonics and sleeping pills. I once stayed at a health retreat in Thailand where they had sleep ambassadors who tailored a programme for guests. Nothing (apart from the pills) worked.
Like me, Bernice Tuffery has struggled with chromic insomnia. Unlike me, the qualitative researcher and author of Sleep Easy put her skills to use, cycling through various sleep remedies until she stumbled across CBTi – cognitive behaviour therapy for insomnia.
Four years after discovering what she calls "sleep training for adults", Bernice, 54, is back to sleeping like a baby.
"I had to bushwhack my way through lots of research to find something that worked for me," says the Aucklander. "Relentless sleep difficulties were ruling and ruining my life and I was desperate to find a strategy that worked."
Relentless sleep difficulties were ruling and ruining my life and I was desperate to find a strategy that worked
It started when Bernice was pregnant with her daughter Lily, now 12. "I used to be a good sleeper but in the late stages of pregnancy, I was so large I couldn't sleep. Of course raising a baby further disrupts sleep, so my sleep patterns never came back."
We all know how bad constant disrupted sleep can be. Research from the University College London Medical School shows that sleep deficiency is a key risk factor in high blood pressure, diabetes, Alzheimer's, immune and lymphatic systems issues and even death (like the 20-something Indonesian woman who died after prolonged sleep deprivation).
The bad news keeps coming: people who fail to get a full night's sleep have been shown to score significantly lower on tests of logic and vocabulary and have slower reaction times, which can impact everything from operating machinery to driving. But as any insomniac will tell you, getting enough sleep is a hard nut to crack. There's the usual advice to have a consistent bedtime, not to look at screens at least 30 minutes before bed, to limit alcohol – which can decrease the quality and duration of sleep – and to get enough exercise.
Bernice tried all of these and more. "The more sleep deprived I became, the more stressed I got. I wasn't keen on sleeping pills but melatonin worked for a while," she says.
Society's "culture of busyness" didn't help. "There's this belief that we can sleep when we're dead, that we all have to live big, busy lives, especially women who are more likely to suffer from insomnia than men, probably because society expects us to be amazing on so many levels. But the reality is around one-third of Kiwi women aged between 30 and 60 are trying to be amazing on not enough sleep."
As the years ticked by, so did Bernice's patience. Her crisis point came, as it often does, at 2am. "I was concocting a mixture of sugar and salt as the new miracle cure to get me to sleep. I thought, 'I'm an intelligent, educated woman, a researcher who knows how to find out stuff. Why am I doing this?'"
Handily, Bernice was between paid research gigs so started to read everything she could about sleeplessness.
The more she read, the more her sleep improved. "I was able to make that mental shift from a position of fear and powerlessness to one of curiosity and possibility. That was huge for me because it allowed me to do something about my sleeplessness."
I was able to make that mental shift from a position of fear and powerlessness to one of curiosity and possibility
From there, it was a small step to CBTi, which immediately appealed because of its sensible, practical and doable nature.
Here's how it works: CBTi is about managing the underlying stress that interferes with sleep and pivots around the concept that insomnia is caused by learnt thoughts and behaviours that can be unlearnt. It includes sleep consolidation (learning to sleep more efficiently so you're asleep more of the time you're in bed), stimulus control (learning how to make your bed a trigger for sleep rather than wakefulness) and cognitive or thought training (where you learn to reframe unhelpful thoughts about sleep, such as, 'I've had a terrible sleep, so tomorrow will be a disaster,' vs 'I've had a shorter sleep than I'd like, but I've actually had some pretty decent days on low sleep. I'll get through this.').
It wasn't easy, but it worked for Bernice. "Things changed and I started to sleep better, to be happier and more optimistic. Best of all, CBTi is natural and sustainable. I was, however, annoyed that it wasn't better known because the science behind it has been around for ages. But there's a shortage of people trained in CBTi, especially in New Zealand, and it can be expensive. But it's absolutely possible to take the DIY approach."
So well did it work for Bernice that she became evangelical about sharing her experiences with others. Having done a course in scriptwriting, she knew she could write, so in 2018 Bernice pitched Sleep Easy, her book which focuses on a six-week programme to address insomnia. The proposal was eventually snapped up by Allen & Unwin.
Bernice had a year to write the book, checking the content with well-regarded sleep experts Dr Tony Fernando in Auckland and Melbourne-based Dr Moira Junge. Thanks to lockdown, she was able to complete the bulk of the 120,000-word manuscript by September.
"It was hard going and there were times when I suffered from imposter syndrome, thinking, 'Who am I to tell other people how to sleep better?' There are lots of books out there by sleep experts but very few from the perspective of someone who's actually experienced persistent sleep problems. I'm an introvert and I can't touch type, but this is a story that really needed to be told."
Whenever Bernice felt like throwing in the towel, she'd think about the sleep-deprived woman at work on her second cup of coffee, crying because she doesn't know how she's going to get through the day. "That would keep me going," she says.
Growing up in Oamaru, Bernice dreamed of a career in film-making, but at the end of her marketing degree, recession hit and the bottom fell out of the film industry. Having done some modelling while at the University of Otago, Bernice moved to Hong Kong for a year to model. Back in Wellington, she fell into qualitative research, eventually starting her own research company in 1995 (which she still runs today).
There was also a year studying acting in Vancouver, a move to Auckland in 2000 and marriage to John Gundeson, 58, who works in project marketing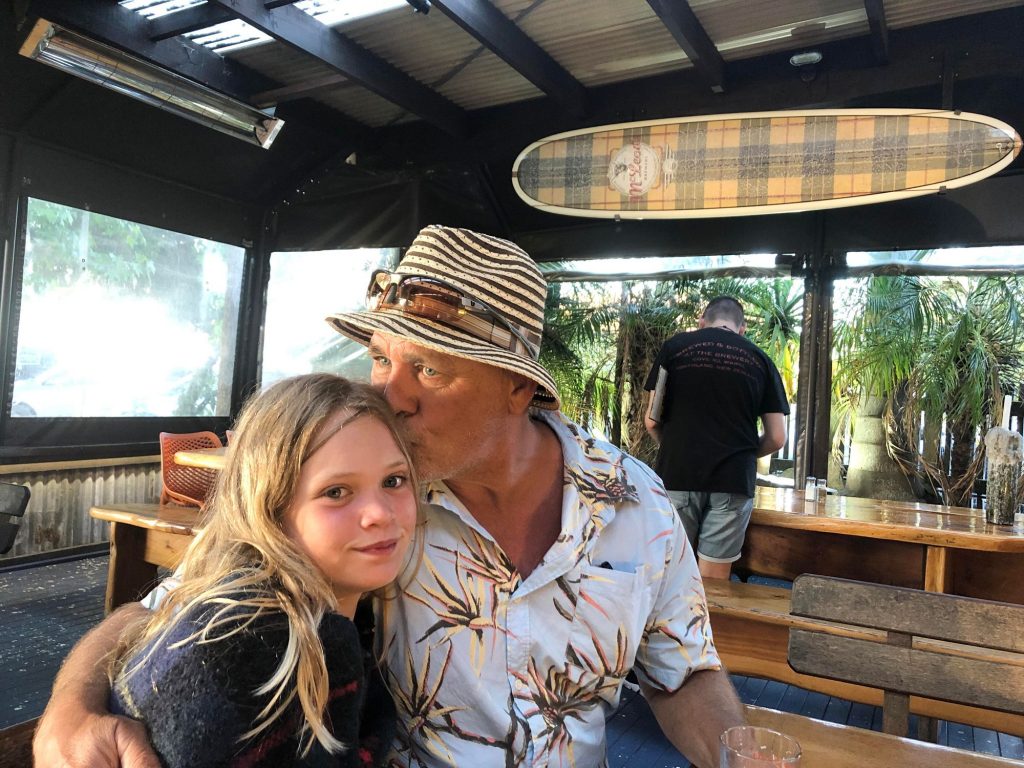 Having finished her book, the middle of three siblings – younger sister Megan Tuffery is a Wellington clothing designer and older sister Bronwyn Tuffery is a nurse – Bernice is now partnering with Bronwyn to trial an online sleep-coaching programme they hope to roll out nationally. "The aim is to make CBTi more accessible and affordable for more people," she explains.
When she's not doing that, Bernice is exploring her love of film, running regular test screenings for the New Zealand Film Commission and preparing for the production of a short film she wrote.
"It's called Motherload and is about a mother's intuition, so I'm really excited to film that in Otago in April. Now that I'm back to sleeping 7.5 hours a night, I have so much more energy to take on projects, something I could never have done when I was going through the hell of insomnia."