Sharon Stephenson escapes the city for a weekend of winding down in nature at enSoul Yoga + Wellness.
In the backblocks of the Horowhenua district, sandwiched between the Tararua Ranges and the silver ribbon of the Makahika stream, I'm trying to twist my body into a pretzel shape while bringing my focus inwards and listening to my breath.
A few years ago, when I could still touch my toes, it would have been easy. But then life got in the way. I lost my internal GPS and a ridiculous work schedule squeezed all the joy (and yoga) out of my life. Plus there was 2020, and we all know what happened then.
I'm burned out, suffering from chronic RSI and insomnia and, to be honest, I'm a hot, sweaty mess (thanks, perimenopause). So when the invitation to enSoul Yoga + Wellness' inaugural yoga retreat dropped into my inbox, I couldn't sign up quickly enough.
Life and business partners Shannon Jefferies and Tamihana Paurini (a former Black Grace dancer) had the idea of bringing the yoga and mediation classes they teach at their Paraparaumu studio, enSoul, into nature.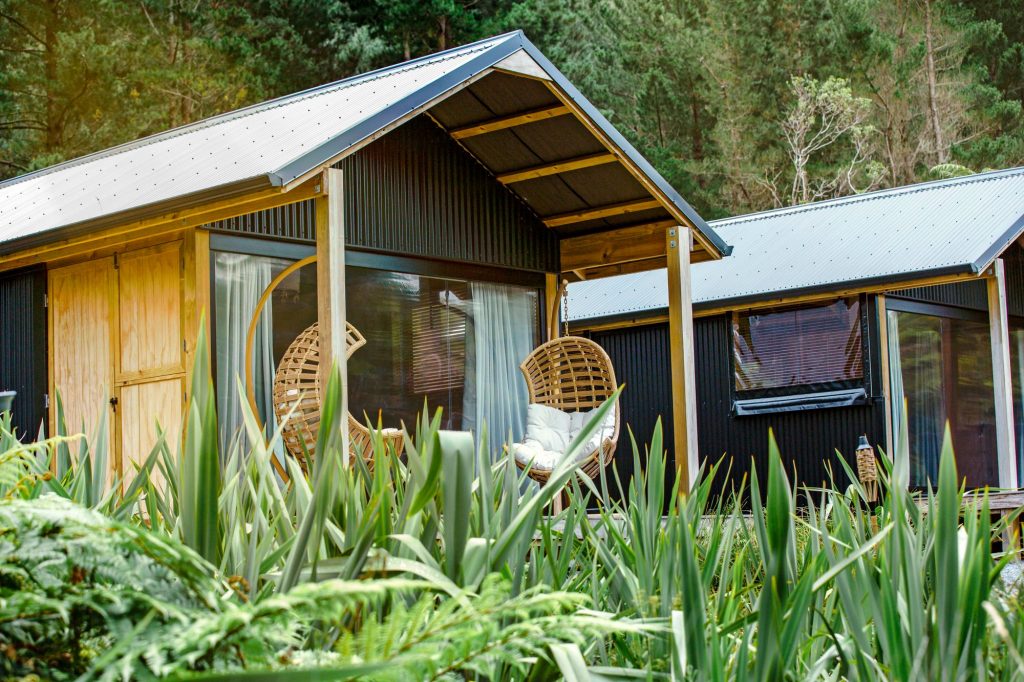 So they teamed up with Sally Duxfield, who, 16 years ago, turned 33 hectares of forest into an outdoor pursuits centre. More recently, she established Arete Village, a collection of eight eco-friendly whare where guests can detox from modern life (there's no cell reception). Sally has only just taken the bubble wrap off the luxurious accommodation, where Scandi-style interiors are powered by solar panels and the toilets, though flash, are of the composting variety.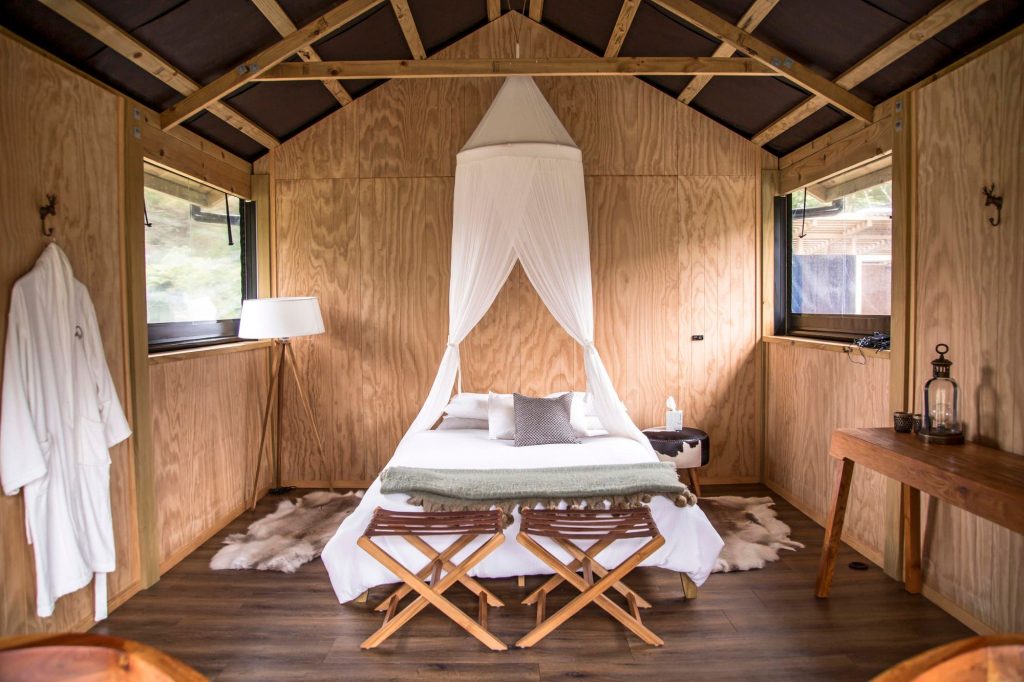 Who says luxury can't be tucked into the same bed as sustainability?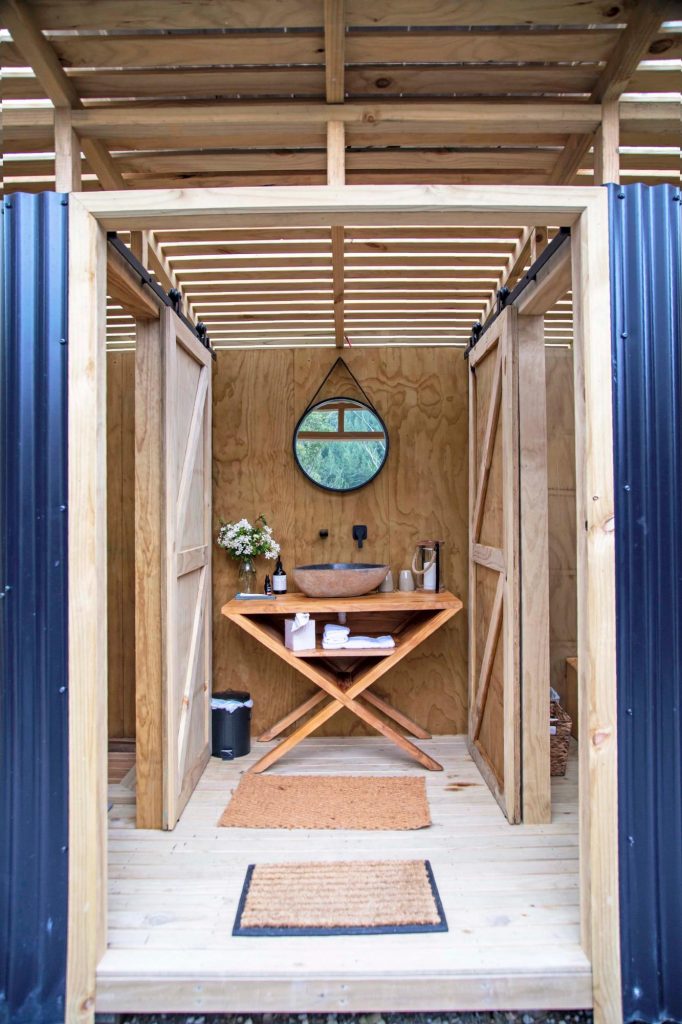 It's only a 15 minute drive from Levin, but you'll feel as though you've been airlifted to another world: there's Jurassic-like bush, birdsong and the gently flowing stream. If ever a location was to coax you into the lotus position, this is it.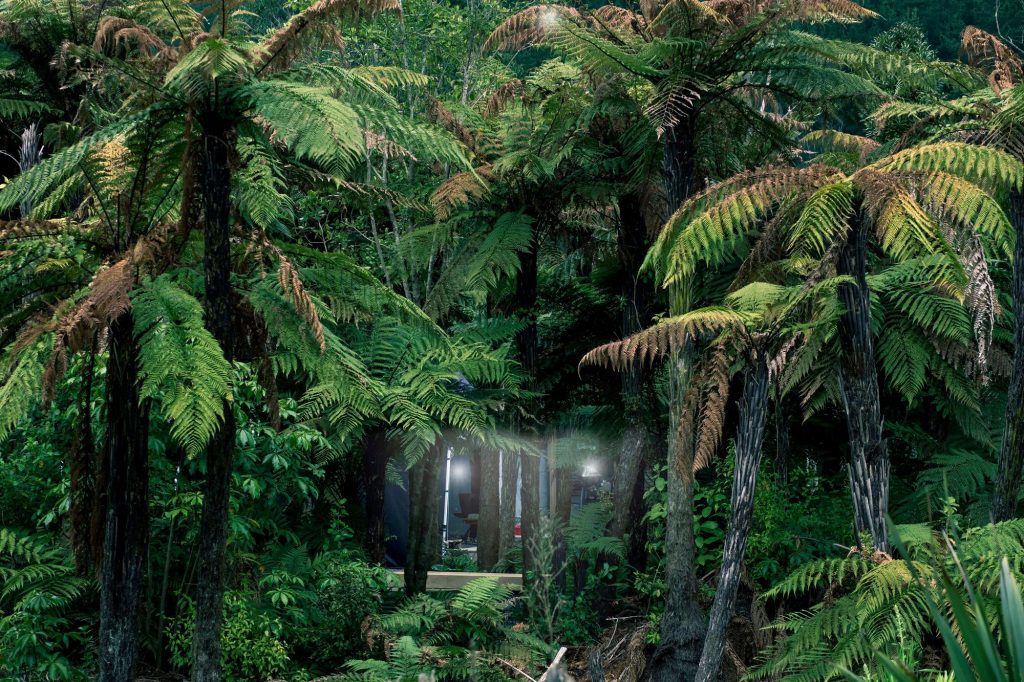 Spending three days with strangers can, of course, be a lottery, but luckily I've hit the jackpot. Six of us have signed up for the retreat, including husband-and-wife business owners and two nurses from Auckland, a local retailer, and me – a woman who spends her days cramming in too much work and too many people. It's probably why I feel a little shell-shocked to be stripped of my daily props (without my phone to scroll through, my thumbs didn't know what to do with themselves).
But we soon lean into the concept of slowing down and looking inwards, of relaxing into our yoga poses – research has shown this is key to reducing stress and improving metabolism, digestion, alignment, confidence and emotions.
Classes (and meals) are held in the communal wharenui, with full-wall blinds rolling up to expose the forest in all its green glory. If it weren't for the whoosh of kererū wings, we could almost be doing our downward dogs in Bali.
If it weren't for the whoosh of kererū wings, we could almost be doing our downward dogs in Bali
We ease into the weekend with a breath workshop, learning to breathe deeply into our bellies. "Taking only five breaths a minute is extremely beneficial to the body and mind," says Shannon.
Instead of my usual fast shallow breaths, I learn how to inhale and exhale deeply, calming my stress response system, agitated mind and unblocking areas of trauma. It's harder than it sounds, but, as Tamihana says, breathing patterns can be changed so that our bodies function properly.
It's something we return to again and again over the weekend, especially at our nightly restorative yin yoga classes, which target deep connective tissues such as ligaments and joints. It's a slower, more meditative style of yoga that encourages us to stretch rarely-used tissues while helping us breathe through discomfort
Back in the olden days when we could cross borders, I attended a yoga retreat in the Queensland hinterland. And although it helped tighten my muscles and loosen my mind, it was very much of the Instagram/beautiful- people-in-Lycra type retreat. This is the polar opposite, because while yoga can do wonders for one's triceps, Shannon and Tamihana are all about finding your flow, not pushing yourself to achieve some ridiculous pose flaunted by wellness influencers on social media (and injuring yourself in the process).
Saturday morning sees us sweating it out in a two hour athletic vinyasa class, but we're encouraged to go at our own pace. It's not the easiest thing I've ever done, but my limbs feel positively elastic by the end.
There's also some chanting, but it's not the woo-woo experience I thought it would be. And the guided meditations and sound bath – which employs a rang of bowls and gongs to provide deep relaxation – were a revelation to someone who thought mediation meant an extra 30 minutes in front of the telly.
There's often a perception that yogis live on a cup of fresh air and a sliver of tofu. It's not true, and especially not here, where Sally turns out delicious meals from a tiny kitchen. It's how I'd always eat if I had the time – organic, locally sourced, perfectly balanced salads, risotto and granola. But this isn't boot-camp: there's chocolate in our rooms, wine with dinner and bacon for those who want it. One morning, Sally whips up a batch of croissants, thick with butter and warm from the oven.
That's not her only contribution. When she's not cooking for guests, Sally is a recognised executive trainer for corporate teams and high-performance athletes. She runs a two-hour neuroscience workshop that helps us identify our personality types and look at ways to manage our adrenaline, cortisol and dopamine levels throughout our daily lives, as well as build resilience, which neatly dovetails with the yoga philosophy.
Free time, a concept many of us are unfamiliar with, isn't in short supply on this retreat. We criss-cross the ample bush tracks, journal, sit in the hot tub (with G&Ts) and perch in the comfortable egg chairs on our balcony to read or simply stare at the forest. Bliss doesn't come close to describing how relaxed my body and mind feel.
The only problem with this retreat is that it had to end. Not only did I return home having found my abs and my sanity, I've also become one of those people, telling everyone they should sign up for it. Because we all need to hit the reset button now and again. And if you can't do that in a tranquil forest setting with two of Aotearoa's best yoga teachers, when can you?