According to Māori tradition, the cluster of stars known as Matariki or Ngā Mata o te Ariki Tāwhirimātea represent the eyes belonging to the god of wind and weather Tāwhirimātea. Legend has it that so great was his anger over the separation of his parents, Papatūānuku and Ranginui, that he tore out his own eyes and hurled them heavenward.
Nowadays the cluster is well known across the world, appearing at different times under many different names. In Japan it is known as Subaru, which the famous automotive brand is named after, meaning 'gathered together'. It is in this same spirit that Māori celebrate Matariki every year as it reappears in the early morning mid-winter sky.
Often referred to as the Māori New Year, the appearance of this star cluster marks a time for friends and whānau to come together and reconnect. Now fittingly a public holiday as of 2022, it serves as a chance to honour the losses of the past, celebrate the gifts of the present and look forward to opportunities of the future.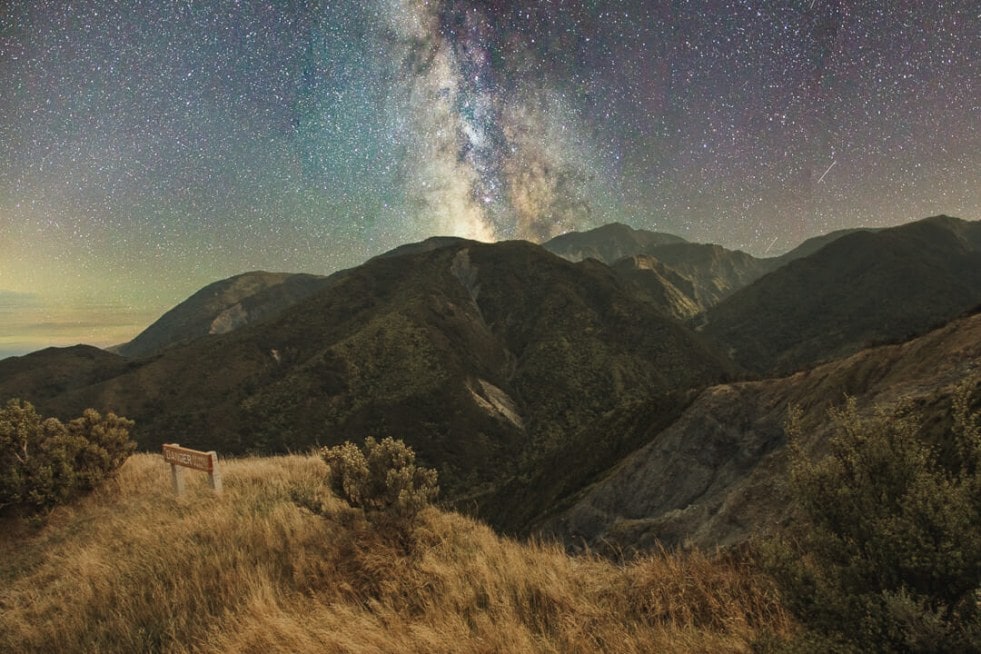 Although largely brought to a stop by the 1940s, traditional Māori festivities celebrating Matariki incorporate these same principles. Many involved the lighting of ritual fires, flying of pākau (Māori kites) and hautapu ceremonies in which foods from the earth, sky, rivers and seas are prepared and offered up to the stars. Following Matriki's recent revival in the 2000s, some of these more traditional celebrations have followed suit along with other modern interpretations.
With the increasingly high levels of light pollution in Aotearoa's urban centres, some kiwis may have to travel to find the very best vista.
Where better to go than one of the world's 21 Dark Sky Reserves? For those in the South Island, the Aoraki Mackenzie International Dark Sky reserve has provided such an opportunity since its designation in 2012. However, for those in the North Island, it was not until earlier this year that it was designated its very own.
The recently coined Wairarapa Dark Sky Reserve lies only an hour's drive from Wellington in the Wairarapa Valley, making it the world's most accessible reserve of its kind, and one of the Southern Hemisphere's largest, covering 3,665 km2. To receive its new status, the reserve needed to pass the rigorous application process of the International Dark-Sky Association.






It goes without saying that this makes the Wairarapa Dark Sky Reserve a perfect destination for kiwis looking to receive a proper Matariki stargazing experience. Those that make the trip during June or July and get up between 5:30am-6:30am are rewarded with an unobstructed view of Ngā Mata o te Ariki Tāwhirimātea. A view that befits Matariki's national and cultural significance.
The Wharekauhau Country Estate is a great accommodation choice for enjoying the Wairarapa Dark Sky Reserve. Located in the heart of the reserve, the country estate offers a comforting, luxurious stay as well as a host of other great experiences from wine and farm tours to golf and archery. But of course, don't miss out on the stargazing package – after dinner, you can spend the remainder of your evening under the stars with a passionate local astronomer.





"Since the region was classed a Dark Sky Reserve, it has attracted top astronomers from around the world and we are lucky enough to have them on our doorstep. Guests can spend a night under a blanket of stars with one of these experts sharing their knowledge about clusters and constellations, right from the comfort of their cottage patio. With hot cocoa, red wine, cheese boards and hot water bottles all provided, it really doesn't get better than that," says Wharekauhau General Manager Richard Rooney.
 For more information head here. 
Related Article: How Ria Hall Will Celebrate Matariki