Musician Ria Hall on taking a break from music to focus on her young whānau and why Matariki is important to her.
Ria Hall, one of our most talented songbirds and songwriters, just turned 40 and Matariki couldn't come at a better time to reflect and appreciate the last four decades of her life.
For the past two years, she has been taking a break from releasing music to focus on her university studies while juggling full time duties as a sole mother to her three young children, Te Rongotoa age four, Hikareia who's three, and one year old Paiātehau.
"Becoming a mother makes you focus on your priorities and look at what's important. For me, the most important thing is to create a good and safe environment for my kids and make sure that as their mother, I am healthy and well within myself," she says.
Ria, of Ngāi Te Rangi and Ngāti Ranginui, sacrificed her career as a musician because her life became too hectic and she had to prioritise what was important to her – family and study.
For the last three years, she's been studying towards a Bachelor of Arts in Māori studies and political science at Waikato University. Also, Ria was once a member of former kapa haka Te Matatini champions, Te Waka Huia. She's been so dedicated to her whānau and career, that she hasn't performed on the national kapa haka stage for over ten years.
"I've been reflecting on the sacrifices that I've had to make and feel like I've just come through the most challenging year of my life. I'm on the other side now," she explains.
"This Matariki, I'm looking at how far we've come and how my small whānau have grown. It's about congratulating ourselves because we are healthy and have a roof over our heads."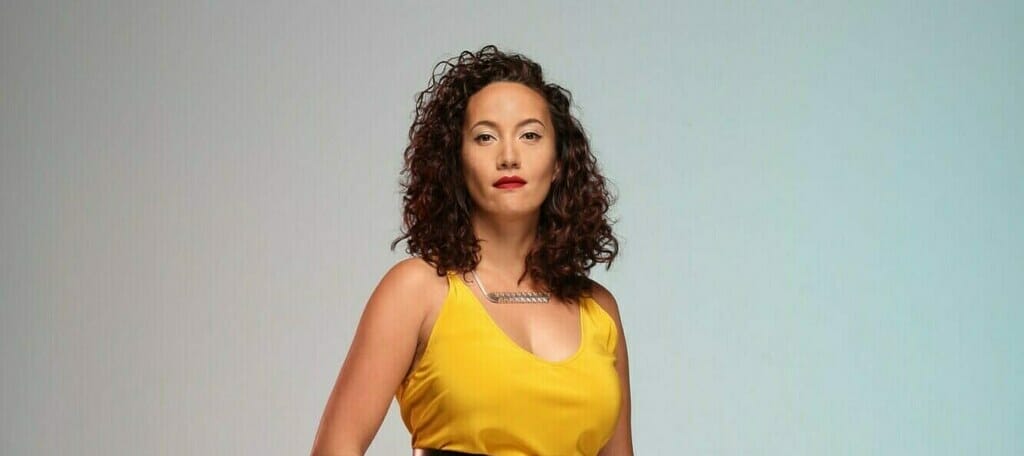 Another way that Ria is celebrating Matariki is by curating and co-producing M9. The regular event is similar to TED Talks and showcases nine powerful Māori voices (just like the nine stars of Matariki) who have made an impact in their chosen fields. It debuted during last year's Matariki celebrations and focused on strong wahine Māori voices, with guest speakers including Dr Hinemoa Elder, Anika Moa and Chelsea Winstanley. Other M9 talks throughout the year included a te reo Māori focused discussion and a panel of expert kapa haka performers.
Along with her mates at event company Janda Productions, Ria created the event to highlight Māori success and to inspire Māori youth.
"It was an idea that came from wanting to showcase more positive Māori stories on a different platform, directly from the voices in one spot," she explains.
"We want Aotearoa to relish in the absolute amazingness across the board in all different spheres of our Māori people. Too often we hear of the stark realities and the negative stories of Māori that make people believe that that is where Māori are at. When in fact there is so much to celebrate within our culture. Māori are really cool people!"
This week, M9 will hold a brand new event focusing on toi Māori, reflecting the unique experiences, stories and perspectives of the Māori art world. Media personality Matai Smith will be hosting.
The guest speakers include artist and activist Tame Iti, singer Maisey Rika and artist Graham "Mr G" Hoete. They will explore the question 'Without Maori art, who are we?'"
Ria says the ideas for all of the M9 events come to her in a dream.
"I will normally have an epiphany, a dream. If I wake up and I'm still thinking about it the next day, then I know it's a good idea," she says.
"The M9 events are becoming a talking point in presenting kaupapa Māori that's relatable. It's about having a whole spectrum of voices. We want to keep building the momentum because this kaupapa deserves to live in many forms."
Matariki is a time for whānau all across Aotearoa to remember the past, acknowledge the present and look forward to the future. The M9 event is beautifully timed to platform just what that future looks like.
M9 will take place on July 6, from 7.30pm to 10.30pm at Kiri Te Kanawa Theatre, Aotea Centre.
Related Article: Kōrero with Stacey: Stacey Morrison answers common questions about learning te reo

This is public interest journalism funded by NZ on Air.