As a young girl raised in a Black Power village, Kura Te Ua was extremely shy. But her passion for kapa haka gave her a voice and inspired a career as a leader in contemporary Māori dance.
Award-winning kapa haka performer and dance exponent Kura Te Ua was raised in a village full of Black Power gang members and the external influences in her life could have shaped her future.
But her love for kapa haka and te ao Māori gave her a voice and instilled within her the confidence to break down barriers.
"I lived in the world of extremes. There was lots of love in my whānau despite all of these external things going on around me. But I had kapa haka, and that passion steered me in the right direction."
For the past twenty years, Kura, whose iwi are Te Rarawa, Te Aupōuri, Te Aitanga a Māhaki, Te Whakatōhea and Tūhoe, has become one of the leading exponents of Māori dance in Aotearoa.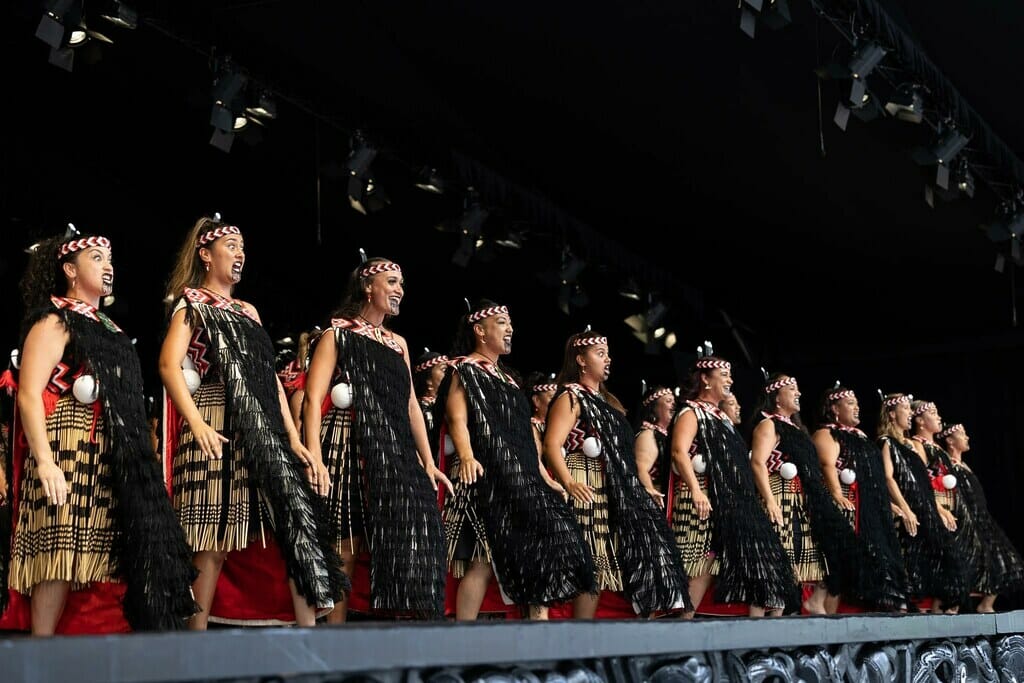 Through her dance company Hawaiki TŪ, which she founded in 2011, Kura has helped reinvent kapa haka and help create a hybrid style of performance coined haka theatre.
"Kapa haka and dance have always been like another language for me. It's something that I've always leaned on in my life."
Growing up in the Auckland suburbs of Glen Innes and Otahuhu, Kura (41) is from a generation of Māori children who were born to parents that moved to the city of Auckland from the rural towns to forge a better life.
"With urbanised Māori in the 70s, the language and the culture tended to fall away. It wasn't cool to be Māori in the 70s and we didn't hear our language in our home. My source of te ao Māori came from my grandparents and kapa haka," she says.
"At a very young age, I knew that I loved being Māori and I loved the language, it was streaming through me. When I was five, I remember my first performance, with my homemade newspaper piupiu and newspaper poi. I knew I wanted to celebrate being Māori, and kapa haka was the way for me to do it."
Kura says that she was a very shy child and was often the tallest kid in her class. She would purposely slouch so she didn't stand out, and she didn't have that much confidence in herself.
As a teen, she joined Pounamu Huia, a performing arts school that toured the world with kapa haka and was tutored by the renowned Wehi whānau, founders of former national kapa haka champions, Te Waka Huia. Her confidence grew and for the past 20 years, she's performed for Te Waka Huia, becoming one of the most familiar faces to grace the haka stage.
"Teachers and influencers are so vital in how they approach the world and shape someone's future. That's who the Wehi whānau and Te Waka Huia were for me."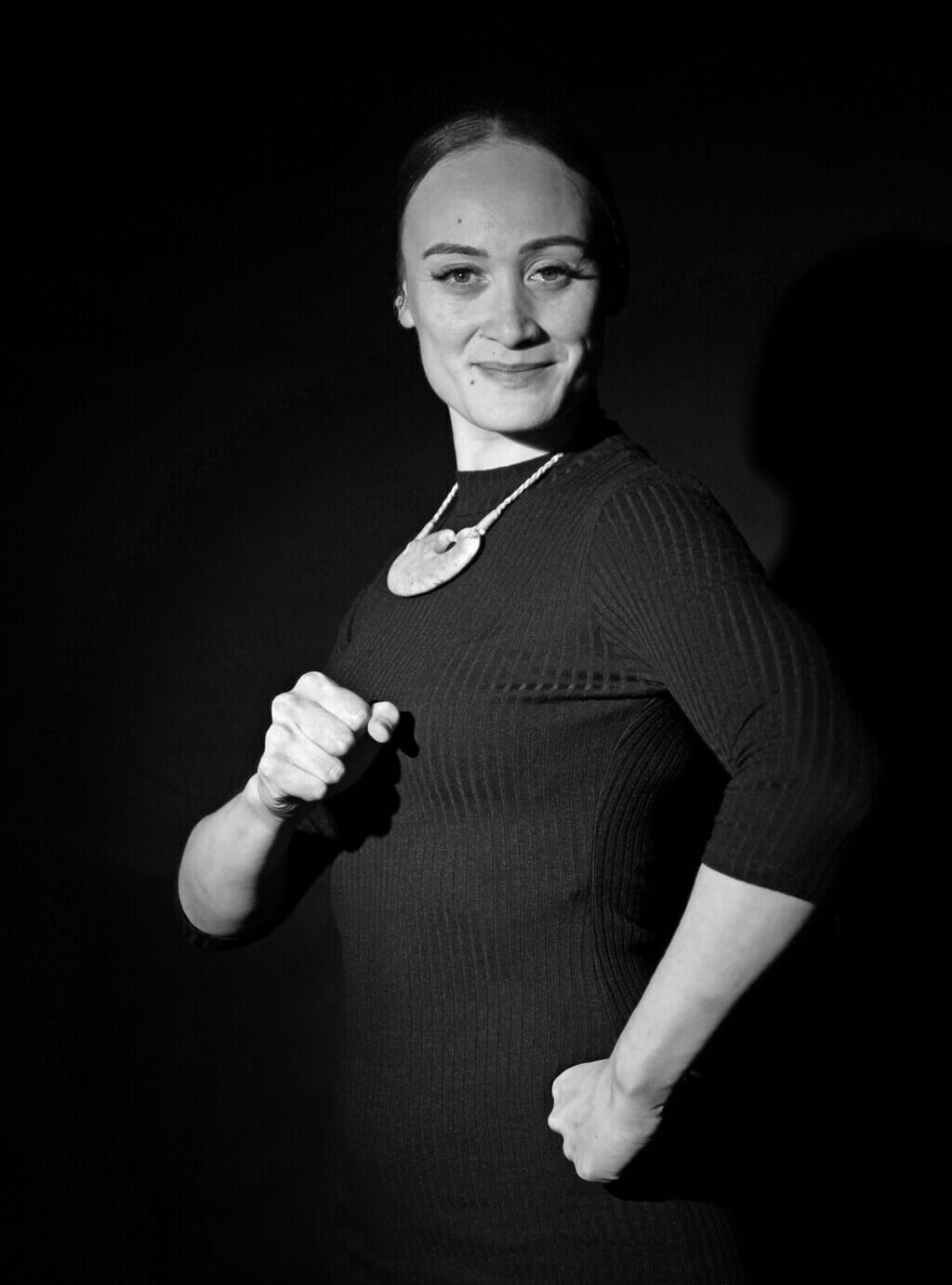 Kura wanted to formalise her passion for dance. At 21, she enrolled in the very first performing arts degree majoring in dance at Auckland University. She was exposed to and was taught other dance disciplines, including ballet, jazz and tap dancing. She was the only Māori in the program and she felt like a fish out of water.
"I didn't know what the heck I was doing. The only dance language that I knew was kapa haka. I struggled in this space. Everyone was stretching in front of the mirror, with their leotards, legs flying up high and I walked in wearing my track pants and I struggled."
It was during her time at university when Kura realised that she had to persevere and complete her degree. She had this strong desire to graduate so she could form her own unique indigenous dance company and that's how the idea for Hawaiki TŪ was born.
"I knew that there was a place that needed to be created for people that didn't quite fit into these mainstream structures. As hard as it was, I knew I had to stay because this degree would help me build the whare that I needed to create."
"I didn't know much about ballet or other dance styles, but I knew I had kapa haka, a style that no one else in the class had. The work that is created from haka comes from the inside out. It's not from the external aesthetic. My indigenous culture is the one thing I had to lean on."
Since graduating from Auckland University twenty years ago, Kura's career in dance has grown from strength to strength. She has travelled the world as an artistic director and choreographer and was the recipient of the prestigious Tup Lang Award in choreography. She is also studying toward a PhD in performing arts with Te Whare Wānanga o Awanuiārangi.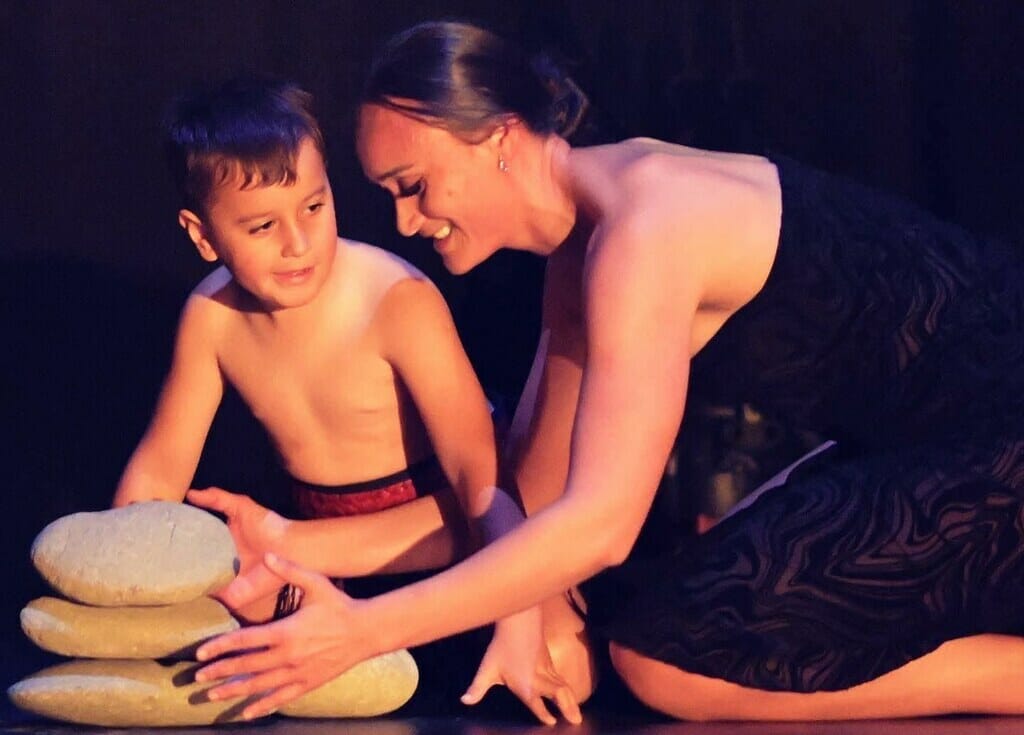 Her latest project is as a choreographer for the play, Kōpū. The production is showcasing the talent of six wāhine Māori actresses and its core focus is to elevate the voices of Māori women. It will premiere this week at Te Pou Theatre in Auckland.
Kura is choreographing a section about the importance of working in partnership with men to raise our children. She says the message is important to her because she is a mother to a six-year-old son, Kaiāio Te Waati
"It's about nurturing the good qualities of our sons and Māori men that are innately within them. There are accounts that showed that they were very much involved and affectionate towards their tamariki. They were the providers and also the nurturers. We know that changed during colonization. We know the influences that keep perpetuating this distorted portrayal," Kura says.
"I have a son that is going to grow up to be a Māori male. I often think about the influences that will impact the man he will become. What do we do as women to influence the next generation?"

Kōpū opens at Te Pou Theatre, Corbans Estate Arts Centre in Henderson Auckland from May 4-14.

Related article: Be The Change You Want To See (on TV)