Grief, depression, racial abuse, breast cancer – life has thrown many curveballs at actor Kat Tsz Hung. She tells Aroha Awarau how she found strength in Buddhism and fulfilled her mother's dying wish.
There are many reasons someone might grow up wanting to become an actor. It could be the attraction to the bright lights or a passion for theatre and drama. But for Chinese-Kiwi
actress Kat Tsz Hung, her desire to grace the stage and screen was motivated by a deeply personal experience.
When Kat was 10, her mother, Siu Tip, was dying from ovarian cancer, and Kat and her cousins organised a dance routine in the lounge of their West Auckland home to cheer her up. Seeing her daughter's passion for performing put a smile on Siu Tip's face and provided a little happiness during her final days. It was at this moment Kat knew she wanted to become an actor.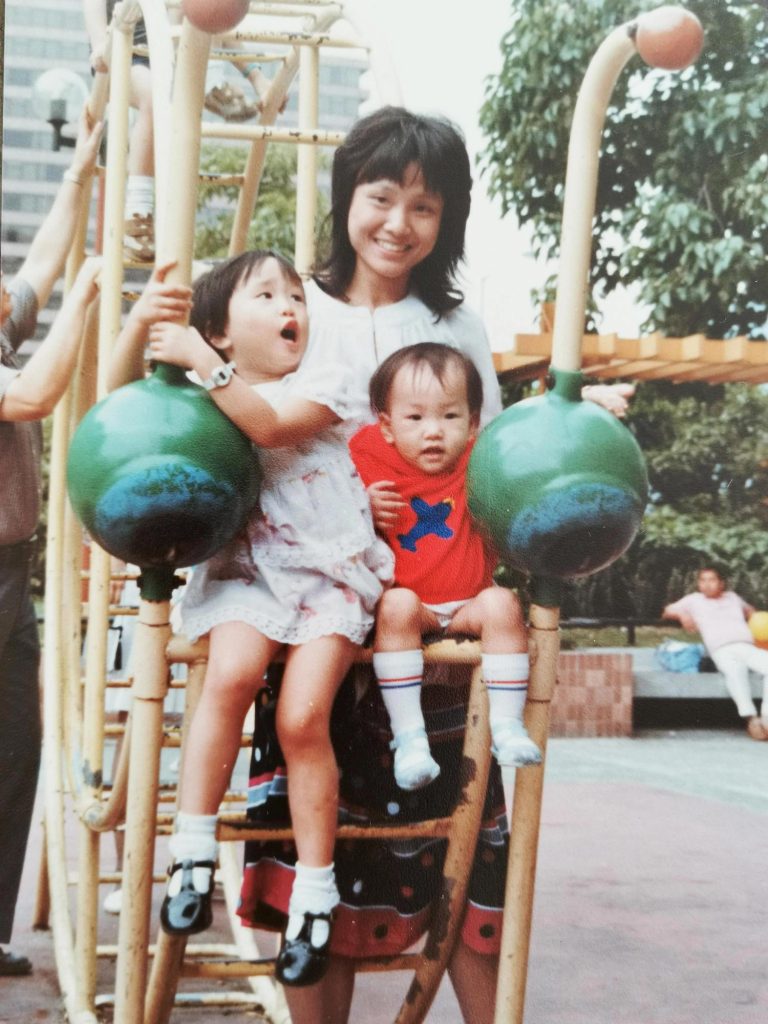 "Making my mother happy helped shape my passion for performing," Kat shares. "I was so young when she passed away that I only remember fragments of her, mainly her voice and her love."
At 39, Kat has had a steady career as an actor. She's starred in popular TV series, including Mystic and The Gulf, feature films like My Wedding and Other Secrets and The Legend of Baron To'a, and has the lead role in the new Auckland Theatre Company play Single Asian Female.
But being a Chinese actress in New Zealand and living her dream has only been possible by making some major sacrifices and overcoming difficult challenges.
Firstly, there's the lack of substantial film and TV roles for Asian women and, at the beginning of her career, she was being sent to endless auditions for parts based on racial stereotypes.
"The brief would always say: 'Slim, beautiful Asian – with an accent,'" Kat explains. "The only parts for Asian women were these really small, sidekick roles, and after a while it was grating on me."
But most damaging for Kat was choosing a career that focused on her looks as much as her talent. This exacerbated all of her past insecurities; Kat suffered from chronic depression and an eating disorder from the age of 16, stemming from the trauma of racial abuse after moving to Auckland from Hong Kong with her family at two years old.
"Back in the '80s, there were only two Chinese people at my school. Little kids would chase us down the street, calling us monsters and telling us to go home," recalls Kat, whose parents owned a takeaway shop.
"This experience really affected me, and I've spent most of my life internalising this racism. As a child, I tried to make myself white. Each night before I went to bed, I'd tape my eyelids up and peg up my nose. I was this really meek girl who always felt like crap inside."
Losing her 39-year-old mother to cancer added to Kat's childhood trauma. Her father, Gar Lun, was left to raise Kat and her older sister, Aimee, on his own; he juggled single fatherhood alongside running the family business.
"I wish I hadn't focused on my looks and thinking that was my only value. But when my mum died, that solid, unconditional motherly love was taken away from me. I didn't have that female role model around to tell me I was good just the way I am."
Despite her insecurities, Kat left high school determined to follow her passion for acting. She enrolled at Toi Whakaari: New Zealand Drama School in Wellington, becoming only the second Asian woman to graduate from the prestigious academy.
After she graduated, Kat – who was one of the top acting students in her class – found it extremely difficult to find work. It was also around the time she realised that, as a child, she'd suppressed the trauma over her mother's death and the grief resurfaced.
"Ever since I was a child, I had to take care of myself," Kat says. "I hated myself and every thought in my mind was negative."
She believes her depression and negativity manifested into a more serious sickness when she was diagnosed with breast cancer at 28. No longer having the emotional strength to fight, Kat says she was at the lowest point in her life.
"I just wanted to die and be with my mum. That was my philosophy. I just wanted to lie there and let the cancer take me," reveals an emotional Kat.
There were two major incidents in her life that brought her out of her deep darkness. Firstly, her friend, fellow actor and director Aidee Walker, introduced her to Buddhism. Secondly, Kat was reminded of her mother's own inspirational story of survival.
When Siu Tip was a baby, she was abandoned and found on the streets of Guangzhou by her adopted family. In her twenties, Siu Tip fled China to escape the oppressive political movement by braving the treacherous, shark-infested waters and swimming from the mainland to Hong Kong. It was a miracle she survived when many of her friends and compatriots had died attempting the same escape. Some either drowned, were eaten by sharks, shot dead by border guards, or were caught, arrested, and sent to labour camps. Others were executed because the act of defection was considered treason.
Siu Tip had survived some extraordinary obstacles, but was not strong enough to beat cancer. Before she died, she told her daughter that the only thing she would miss is seeing Kat and her sister grow up to be strong, beautiful, independent women.
Remembering her mother's dying wish gave Kat the strength to fight her own cancer battle.
"I wanted to be the person that my mother envisioned me to be," says Kat. "I decided I would do the treatment and focus all of my energy to getting better."
I wanted to be the person that my mother envisioned me to be
Kat underwent six months of chemotherapy and 10 rounds of radiation. It took her body about two years to recover from the treatment and for her to regain her strength and energy. She's proud to say that she has been in remission and cancer free for nearly 10 years.
After she got better, Kat continued gaining inspiration from the Buddhist religion and sought clinical therapy to deal with her depression and eating disorder.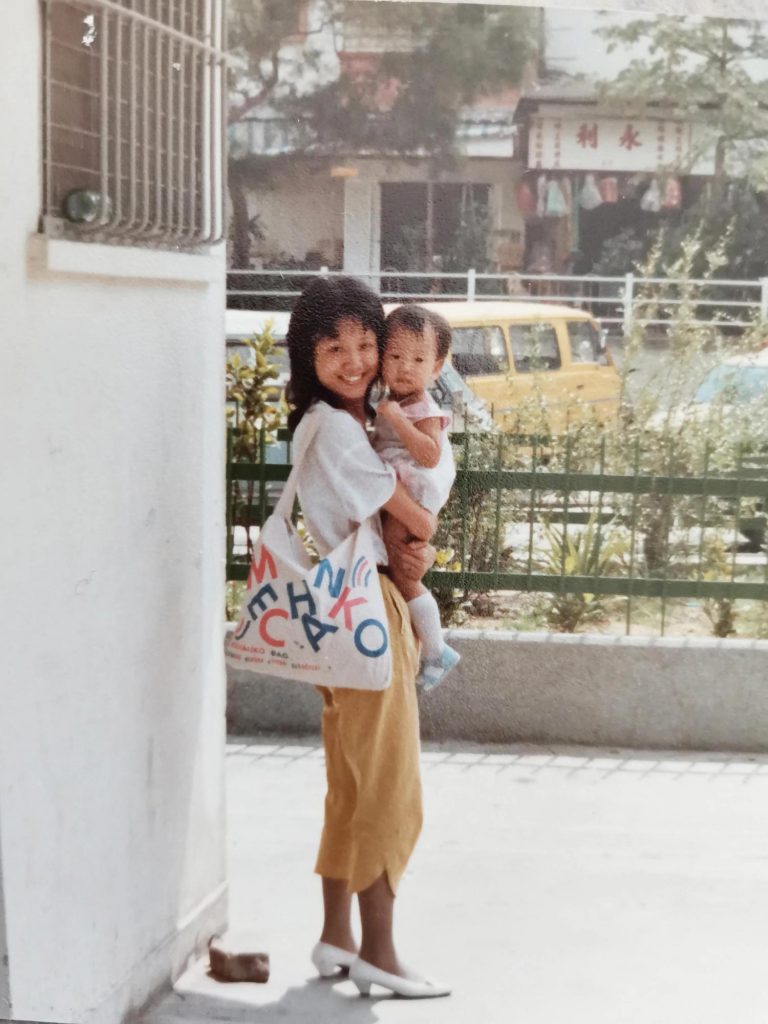 "I felt like I was always pushing things uphill. But after surviving cancer, it made me appreciate my life and I was grateful to be alive. I knew I had to focus on the other challenges that were stopping me from being happy."
Today, Kat has found fulfilment both in her life and in her acting work. She's happily married to her husband of six years, Sam Bucheli, and has landed roles in major local TV shows playing three- dimensional Asian characters. She also works as an early childhood teacher and encourages her students to be proud of their cultures.
This month, Kat is excited to be in the Auckland Theatre Company production of Single Asian Female, a play by award-winning Chinese-Australian writer Michelle Law. Kat stars as Pearl Wong, a first- generation Chinese immigrant, a single mother to two daughters, who owns a takeaway restaurant and faces racial and cultural barriers – a story which mirrors Kat's own upbringing, and she says it's a case of art imitating life.
"I've been through so much in my life, and to stand up on stage and reclaim my space is such a huge moment."
She says the role has provided her with an opportunity to portray a strong and authentic Asian character and is affirming how proud she is of her culture and being Chinese.
"I am establishing a love for who I am," Kat tells. "I am Chinese. I am also a New Zealander. I still
get the odd racial slur or racist comments, but I understand that people say these things because of their own ignorance and upbringing. It's not my job to change them, but I can change how I react to them and that's been a huge shift for me.'
Kat's mother's name, Siu Tip, means "little butterfly" in Chinese and Kat has paid tribute to
her by getting two butterflies tattooed on her left shoulder, positioned close to her heart and on the side where her breast cancer was. She says whenever she performs on stage or acts on set, she knows her mother is watching over her.
"I no longer carry all that baggage I once had about my race, about my image and about my mother's death," Kat says. "She would be so proud that I'm a strong, kind person and that I've tried my best in life."