Veteran performer Jackie Clarke spills the beans on Botox, big band tunes and saying yes to every opportunity that comes her way.
Someone once asked Kim Gordon, the enigmatic lead singer of 80s rock band Sonic Youth, what the point of live music was. "People pay money to see others believe in themselves," Kim replied, probably while giving one of her famously aloof stares. It's a sentiment that Jackie Clarke is very much on board with.
"One hundred percent what Kim said," laughs Jackie.
"When you're on stage you invite the audience to see into your heart and to share that magic place of love, laughter and even beautiful sadness. For two hours myself and my audience get to believe in ourselves and in that special chemistry."
Believing in herself is somewhat of a Jackie specialty – it's how she's managed to stay afloat on the notoriously choppy waters of the entertainment industry for much of her 57 years.
From Kiwiana girl group When's the Cat Been Spayed and NZ Idol judge to musicals such as Mamma Mia and every Christmas in the Park concert since some marketing exec at Coca Cola dreamed up the concept, Jackie has done it. And has a 2018 MNZM for services to the industry to prove it.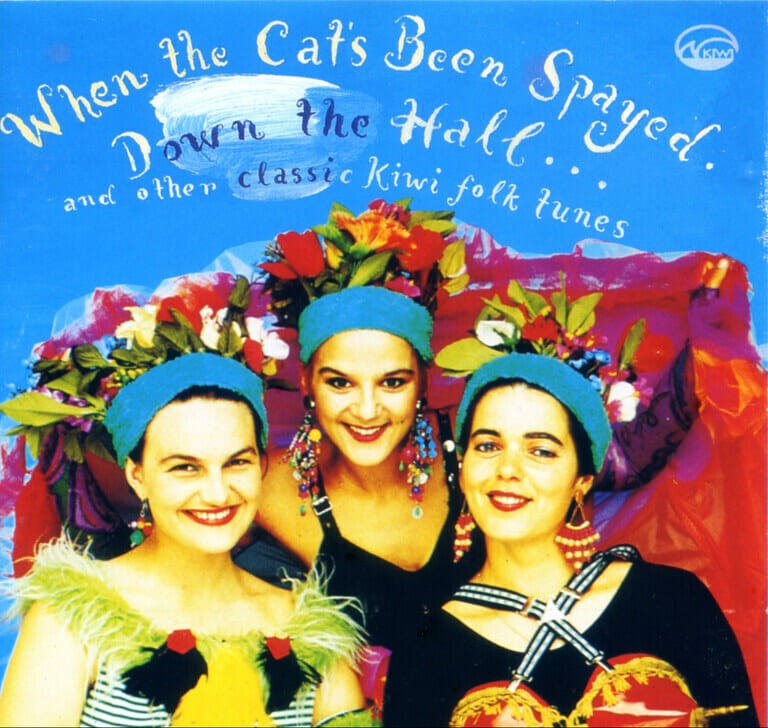 It's an unforgiving winter's day when we speak and in Auckland it's raining. Again. But at Jackie's home in the Te Atatū Peninsula, the heater is on and so is the kettle.
The veteran performer is primed for re-entry into the world after finishing a month-long, 25-date sweep of New Zealand where she performed her Prima Diva show. "I usually let my voice rest and don't speak for a few days after a tour," she admits. "But now I'm ready to chat."
We'll allow it, given the energy Jackie recently expended belting out "big, no-holds barred tunes" from the likes of Barbra Streisand and Judy Garland.
"I'm usually a team girl who loves performing with other women but this time it was just me, a microphone and those huge Hollywood tunes. We booked small venues around the country and we'd rock up to a village hall in the middle of nowhere, worry that no-one would turn up and then suddenly 100 people would materialise. I kept getting messages from strangers saying, we've got a hall can you come and perform for us?"
It was a show born out of the global pandemic and subsequent lockdowns.




"I remember sitting on the couch wondering if this was the end of people being able to come together to enjoy music, something I'd taken for granted for so long."
But instead of typing "What can I do now live performing has disappeared" into a search engine – "I thought I might have to take in laundry!" – Jackie decided to conquer her fears.
"I've always thought of myself as the funny girl to the left of the star so I didn't really know if I could pull off such big diva numbers from Streisand and Garland, the kind of songs that can make your lungs bleed! But it turns out that I can."
The show also marked a turning point in Jackie's relationship with her partner of 30 years, filmmaker Grant Lahood, who was between jobs so offered to help.
"It's the first time we're worked together and I don't think I want to do another show without him. Grant was amazing and took care of the lighting, the merchandise and cooked me dinner every night because he's a great cook. We had a run of beautiful weather in the South Island and we drove around marvelling at how ridiculously beautiful New Zealand is."
The couple have two sons – Stan, 23, and Ernie, 20 – and a year ago downsized from their beloved Grey Lynn villa which they called home for 20+ years, to a smaller house out west.
Handily, the section has a two-bedroom dwelling at the rear for Jackie's twin sister Robyn, a nurse, and her partner.
"It's like a family compound! I wish we'd done it years ago when my kids and Robyn's two daughters were younger."
Ask Jackie the secret to her longevity in an industry predicated on youth and unrealistic expectations of beauty and she'll smile the smile of one who's given it a lot of thought.




"Sure, doors have closed to me because of my age. Parts of this business have no interest in women over 28 and in other parts you're being asked to play a grandmother when you're 35! I decided a long time ago that the only way around ageism was to make my own work. I've never been precious about my art, so I'll do anything from voice-over work to providing backing vocals. By knitting together a whole range of gigs, I've never had to get a 'proper' job and have been able to make a comfortable living."
When the subject of cosmetic interventions raises its head, Jackie admits the pressure to "give into the needle is strong", but she's managed to swerve around it so far.
"That's not to say I'd never have Botox but as long as I have shiny eyes and am smiley, I feel beautiful. It's interesting though that when I post something on social media with me all glammed up, which I love to do, I gets lots of likes and comments such as, 'looking good for your age', which is a difficult compliment. But when I post a picture of me supporting a charity or similar, people aren't terribly interested."
Social media, we agree, is a whole other can of worms that I don't have the word count for so we move onto the forces that shaped Jackie Clarke. She was born in Christchurch, 20 minutes after her twin sister. But when her Samoan father and Pākehā mother split, Jackie was raised in Gisborne where her mother was from.
She was, she admits, always vocal. "I was a natural mimic who loved singing along to the radio and being vocal including debating and acting in school plays. I was quite precocious as a child."
After school Jackie's high school band toured for a bit until a journalism induction course in Rotorua caught her eye.
"I did a cadetship at a radio station in Invercargill and was offered a job but I wanted to go to university so I headed to Wellington where I did a history degree."
Jackie also worked for Radio Active and gigged around town probably a little too much. Which could explain why she dropped out halfway through her honours year to present a TV variety show. While the show didn't last, her career did.
These days, Jackie is known for The Lady Killers, the powerhouse vocal trifecta of herself, Tina Cross and Suzanne Lynch that formed 15 years ago after a charity concert.


"Both Tina and Suzanne were my childhood idols, these amazing old school women of Kiwi rock, so to be able to get up on stage with them and create interesting harmonies blows my mind every time."
Jackie's dance card is also full with rehearsals for a three-gig orchestral production that celebrates the 40th birthday of the iconic Kiwi children's character Hairy Maclary.
"My eldest son was a baby when I did the voice-over for the Hairy Maclary animated series so performing in these birthday concerts is like coming full circle."
There's also workshops for an interactive, multi-sensory theatre production aimed at bringing art alive for those who may not be able to receive it in the conventional way, such as the differently abled or vision or hearing impaired. And she's part of Morning Melodies, a regular musical extravangza that's been running for 22 years at Auckland's Bruce Mason Centre.
For Jackie, whose ability to sit still was clearly switched off at birth, it's about saying yes to every opportunity that comes her way.
"I've learned that if you raise your head above the parapet it will either get chopped off or people will offer you opportunities to learn and grow. I'm like a giant sponge, I can't stop learning. That's what gets me out of bed every morning and keeps me going."
Jackie Clarke performs at Morning Melodies presented by Auckland Live on 14 August 11am. See Auckland Live.
Related Article: How singer Ria Hall will celebrate Matariki