It's related to cannabis but it won't get you high. Amy Prebble finds out why fast-growing, environmentally friendly hemp is popping up in everything from snack bars to building insulation.
Just about everywhere you look these days, you'll find hemp. This versatile member of the cannabis family is shaking off its hippy shackles and moving into the mainstream. It's appearing in all kinds of food products, is used to make clothing and New Zealand even has a few houses built from hemp. The fact that it literally grows like a weed means we are likely to see even more of it in future.
Hemp is a strain of the Cannabis sativa plant, and has been cultivated for thousands of years – in fact, the oldest piece of material known to man is a piece of hemp fabric dating back to 8000BC. In China, hemp has been used to make fabric and rope for more than 3000 years, and it was so important to the British Royal Navy for sails and rigging in the 16th century that Queen Elizabeth I decreed that farmers had to grow hemp on part of their land.
Hemp advocates say it has more than 25,000 uses, ranging from food, beauty products and oil supplements made from its seeds, to industrial materials processed from its woody fibres.
It's still an emerging crop in New Zealand, as although industrial hemp has been legal to grow here since 2001, it wasn't until November 2018 that the law was changed, making hemp-based foods and oil legal.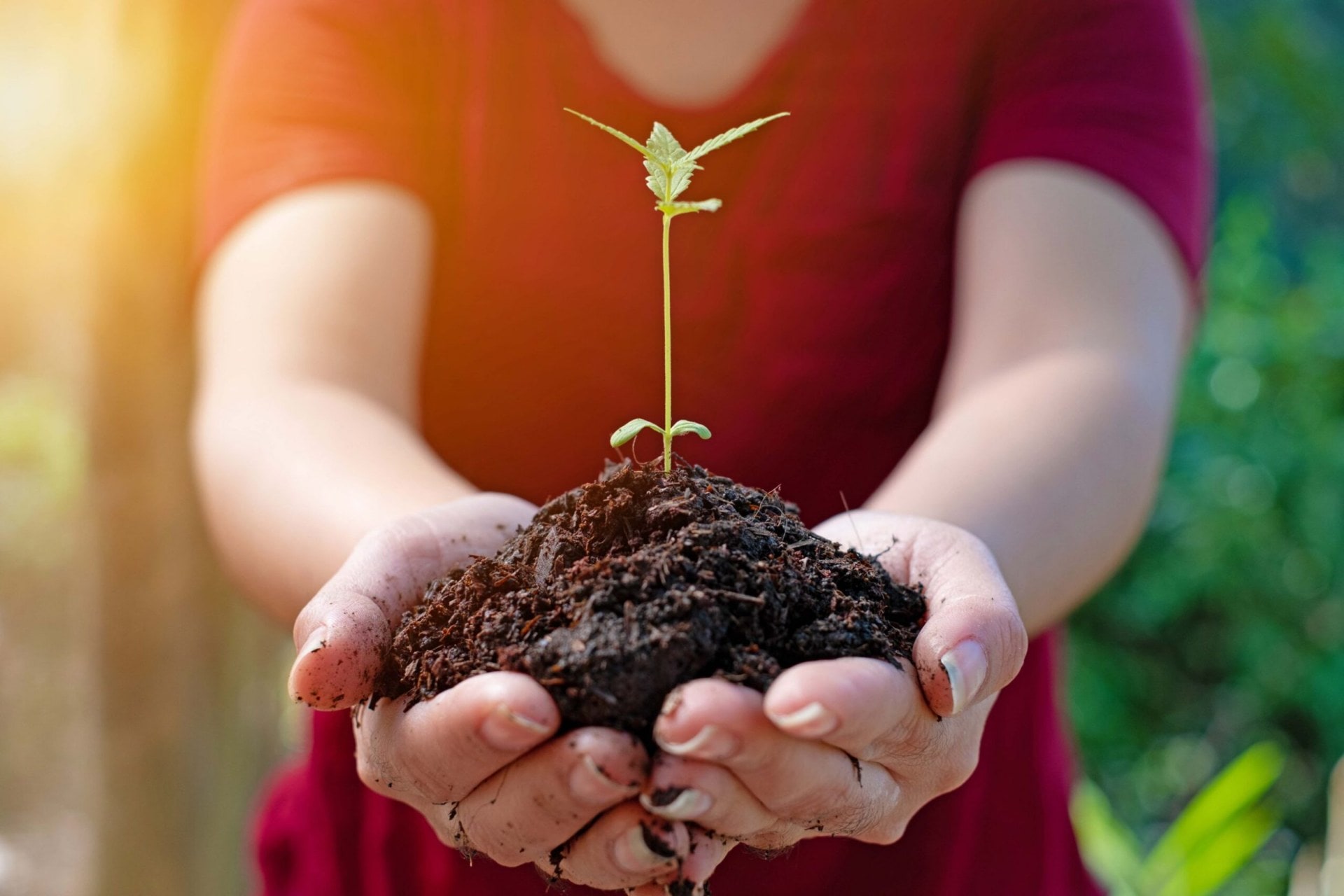 Hemp is considered a winner in the sustainability stakes, as plants grow to maturity in a matter of months and it thrives with little water or fertiliser. It is also efficient at absorbing carbon – a kilo of hemp cultivated outdoors can absorb as much CO2 as that released by producing a litre of milk.
However, the hype about it being a wonder crop that doesn't require any pesticides or looking after is somewhat overstated. Research analyst Callum Jones, of Soma Medical Research, a medical cannabis company, says: "The large number of terpenes and cannabinoids produced by the plant do act as natural pesticides, which can help the plant ward off insects."
But because hemp's flowers and foliage grow very densely, they can be susceptible to damage from moulds and yeast. This can be managed by pruning dead leaves to make sure there's adequate air flow, Callum says.
Hemp's long roots tap water underground, aerating the soil and improving its quality at the same time, which is a boon for farmers looking to rotate hemp with other crops.
Callum says that until more research is done into exactly how much of a positive impact hemp cultivation can have in New Zealand, "the biggest environmental benefit we can achieve in the short-term by using hemp is it can act as a nitrogen buffer on dairy farms, and it can remediate heavy-metal contaminated soil."
Will hemp get me high?
One of the reasons hemp has previously been left out in the cold is its association with its more notorious relative. For years, anti-marijuana laws made it difficult to experiment with and create new uses for hemp. Although it comes from the cannabis plant, hemp is not psychoactive. That's because it contains less than 0.3 percent tetrahydrocannabinol (THC), which is marijuana's primary psychoactive ingredient.
Hemp-based foods should not be confused with CBD-based products, which have psychoactive properties. And some hemp oils claim to have the properties of CBD oils when they do not.
Associate professor in drug delivery and biological engineering at AUT, Ali Seyfoddin, agrees that the terminology can be misleading.
"Hemp and cannabis are the same plants. Strains that are referred to as hemp are genetically selected for fibre and oil production. Oil is extracted from plants' seeds that have negligible amount of cannabinoids in them, but are a fantastic source of essential nutrients. This oil is sometimes referred to as hemp oil.
"In recent years, some cultivars of hemp are selected for CBD production in their flowers (not seeds) and may have negligible amount of THC in them as well. CBD is extracted through various ways and is usually dispensed in a carrier oil such as hemp seed oil, olive oil or coconut oil. Sometimes this is referred to as CBD oil or whole spectrum hemp oil."
Ali adds that other than scrutinising the labels, there is one way to avoid confusion about what you're getting. A CBD product has to meet the Ministry of Health definition of CBD products, he says. In New Zealand, anything with CBD in it is prescription-only medicine, so if you come across an online store advertising CBD products, it is probably a scam.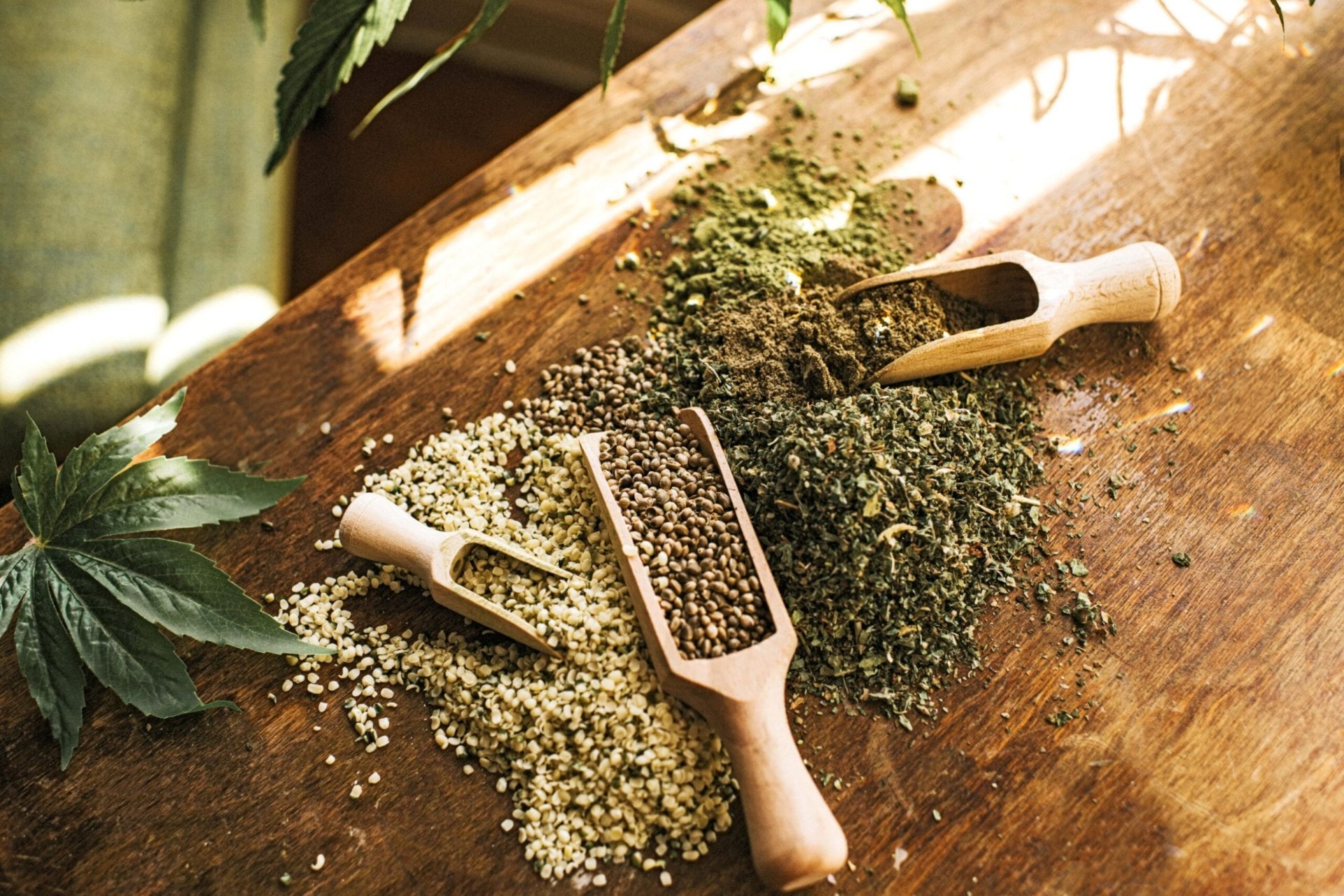 Hemp for houses?
The next big growth area for hemp is predicted to be construction, particularly as an environmentally friendly insulation. Hemp hubs (the inner core of hemp stalks), water and lime or some other natural binder are used to make insulation blocks.
As of January 2021, New Zealand has just six hemp houses completed. It hasn't taken off more quickly because we don't have a local hemp fibre processing plant and the binder needs to be imported. However, hemp did get some time in the spotlight in 2016 when a Taranaki couple used 500 bales of Dutch hemp as cladding for their property, which was featured in Grand Designs NZ.
Is it good for you?
Hemp seeds are high in protein compared to other seeds. They are also high in fibre, omega-3 and have a good balance of omega-6 and omega-3 fats. They also contain iron (non-haem, as with other plant foods), vitamin E, manganese, magnesium, B vitamins and zinc.
Nutritionist Jessica Giljam-Brown says everyone can benefit from including hemp in their diet. Hemp is one of only a few complete proteins from the plant world. This means that they contain all nine essential amino acids that humans need for muscle and tissue building and repair. "Hemp allergies are uncommon at this stage and hemp hearts are well-tolerated and easily digested by most people," she says.
Jessica says the oil is a great way to get a concentrated dose of omega-3 and omega-6 fatty acids, and she uses the hearts mixed through granola or porridge, added to smoothies and salads or made into a seed butter. Hemp seeds can be toasted and sprinkled on top of salads and soups.
"Hemp products are nutrient-dense, high-fibre and a great source of plant protein," she says. "As a country, we rely heavily on animal proteins in our diet and by using plants like hemp we can move away from this reliance. We know that humans benefit from a higher intake of plant foods, especially when they are as nutrient-dense as hemp."
Stay sceptical
There's no doubt hemp is nutritious. However, be sceptical about marketing claims from manufacturers looking to benefit from hemp's "health halo". Check out nutrition information panels to discover how healthy (or not) the products really are. You're better off using whole forms of hemp – seeds, hearts, flour, protein and oil – rather than purchasing highly processed products. Plus, just because hemp has been added to muffins, cakes or corn chips, it doesn't necessarily mean those products are the most healthy choices.
A family business
Hemp's an incredible plant to grow, because it pretty much looks after itself, says food scientist Holleigh Ellis, who last year co-founded hemp food business Harvest to Hand.
"It's essentially a weed and it outgrows any other weeds, so you don't need to spray anything and we don't use herbicides or pesticides."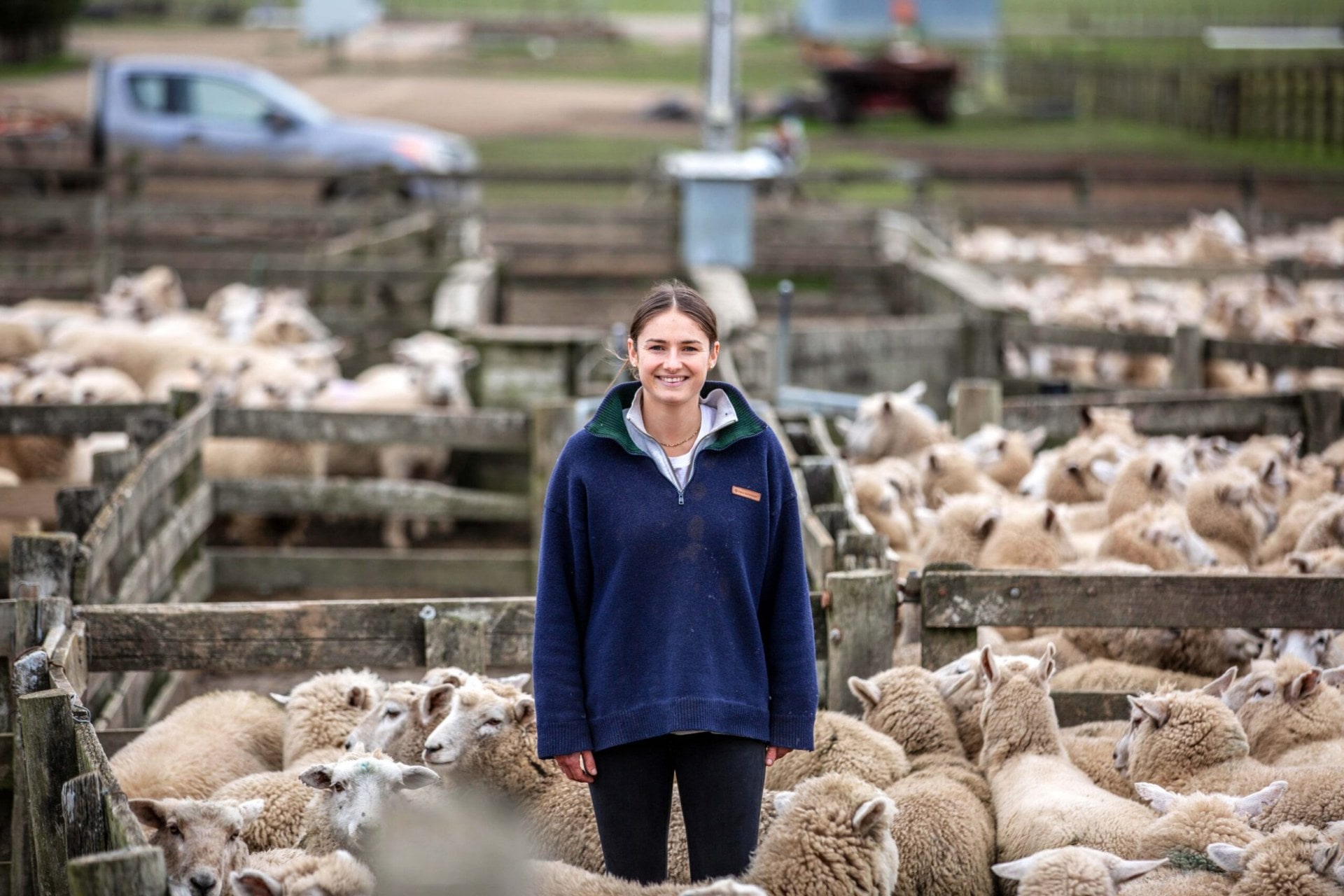 The only downside is that it's a hard crop to harvest because the fibre is incredibly strong, so it's tough on farm machinery.
"But I just love hemp because it's so good for humans and also the earth," says Holleigh, who started the business with her partner and father at the Ellis family farm in Tikokino, Central Hawke's Bay, where she grew up.
Holleigh's dad, Ian Ellis, had been contract-growing hemp for a couple of years, so already knew how to grow and harvest it.
All Harvest to Hand products, which include hemp hearts, oil, protein and flour, are free of unnecessary additives and preservatives.
"Our products are incredibly simple. For example, the cold-pressed oil is literally just that," she says. "The hemp protein powder is milled, but it's all done mechanically. It doesn't go through a chemical solvent process like some other protein powders on the market."
Holleigh wants to spread the word about how people can use hemp products. "It's funny because it's such an ancient crop, but it's a very fresh and new product for most people here. We're educating people not to be scared to use it. It's so subtle, you can throw it in smoothies or porridge, or drizzle over your avocado on toast. It goes with almost everything and it's such a great way to get omegas and plant protein in your diet."