As her theatre company marks 30 years, Sam Scott reveals the light bulb moment of its inception, Dionne Christian writes.
When Sam Scott says theatre is her first love, believe her. Having spent nearly 10 years directing Shortland Street in the late 1990s and early 2000s, Sam could have continued in television and film. After all, she also had an internationally acclaimed short film to her name – My Father's Shoes, which starred Elizabeth McRae, Edwin Wright and the late Frank Whitten – but rather than pursue a screen career, she returned to theatre and the company she started in 1991.
Now that theatre company, aptly called Massive, celebrates a massive milestone of its own. It turns 30 this year, and that it has survived and thrived for three decades owes much to Sam's determination, tenacity and commitment to theatre as a social good.
"I can't just make art for art's sake," she says. "For me, it's important that whatever I am doing feels like it has a social good. I need to feel that the work is impactful in other ways, like opening up opportunities to young people.
"It breaks my heart when I think that young people struggle with the whole thing of feeling as if they have to be perfectionists or that they cannot be themselves. I want them to be their own gorgeous selves and I don't want them to be anything other than fully in their skin. At Massive, we're really wanting them to be them.
"We're not looking for a generic cut-out. I am more interested in working with the person, right here, right now, and encouraging them to be their best selves which, for me, is going, 'I am flawed and that's fantastic! I am not meant to be perfect because, you know, how boring is that!'"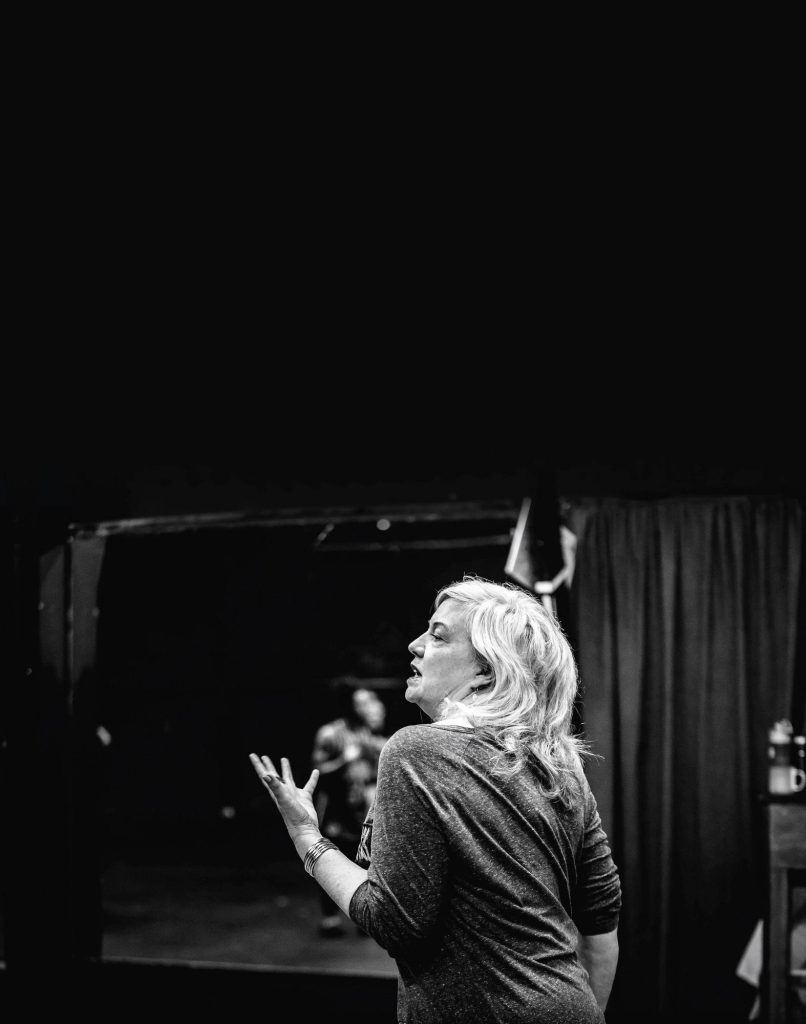 By steadfastly sticking to this ethos, Sam, her most regular co-creator Carla Martell, and Massive have changed Aotearoa's cultural landscape – and this contribution can be seen from who's in our theatre, film and TV shows to the way they now get made.
Massive alumni include actors Miriama McDowell, Kura Forrester, Madeleine Sami, Bree Peters, Dominic Ona-Ariki, Wesley Dowdell, Beulah Koale and Scotty Cotter, while there's a whole new generation of emerging directors learning through its Directors Lab mentorship programme, as well as producers and writers.
From the outset, there's been a focus on values like manaakitanga (showing kindness and respect for others while recognising responsibility and reciprocity) and whanaungatanga (developing a sense of family connection through shared experience).
While these attitudes are now more common in entertainment, Massive was one of the first to actively include them in day-to-day work, perhaps, says Sam, because a pioneering attitude and sense of social justice are part of her own DNA. You don't have to look far to see where, or from whom, she gets this.
Sam's great-grandmother was Miriam Soljak, a feminist noted for her "confrontational" political style who fought for the rights of the unemployed, campaigned against mandatory conscription for men and lobbied for women to have greater access to birth control. Miriam's daughter – and Sam's grandmother – was trade unionist Connie Purdue who moved well away from her early liberal roots to become a strident opponent of abortion.
"I think it was that she was a woman of strong passions, never someone in the middle," says Sam. "She was mischievous, too, my nana, but we had a fiery relationship. We were never shy of that though. Despite our debates, it never ruined our relationship and I think I knew to be thankful she was that woman even though her opinions, at times, were like ugh… I spoke at her funeral and someone came up to me after and said, 'Your nana lives on in you', and I know that. I know where a lot of my fire, if you like, comes from."
Growing up in Auckland and going to Westlake Girls High School, Sam's parents, Carol and Clive, were also actively involved in art and theatre, so their daughter followed suit. She took dance and music lessons, sung in every choir she could and took the lead role of a female Robin Hood in an all-girls rock opera.
After studying at the University of Auckland and joining Auckland Youth Theatre as an actor and tutor, Sam travelled, but instead of settling overseas, she decided to come home.
"I could see how far ahead a lot of countries were in the area of youth theatre and it became a passion area of mine. But rather than go and work overseas within that quite established culture – be it Australia or the United Kingdom or wherever – I made the commitment to study here and develop it more.
"Right from the beginning, I was working always in multicultural environments. I wanted to stay within the Pacific realm of multicultural-ness because I loved that mix. I loved everything I was learning working with Pasifika, Māori and everyone. A lot of Pasifika and Māori young people were coming to us. Our work seemed to resound for them because we were always making our own work, telling our own stories and working physically," she explains.
Sam says her partner of seven years, Robert Pollock, who is also an actor and drama teacher, is unwavering in his support for her work and Massive. They first met when they performed in the Summer Shakespeare as students at the University of Auckland and, long before they became a couple, Sam would often talk to Robert about her work.
"He's one of the people who have been on this journey with me right from the beginning," she says. "He has had a huge influence on what I think about the arts in New Zealand and its importance for rangatahi. We're politically aligned, our values are similar and we love theatre first and foremost."
Before it was Massive, the company was the Maidment Youth Theatre for people under 25. When actors started turning 25 and asked if they could stay, Sam took the company in a new direction, changing its name, looking at ways to offer career pathways and training, and trying out different ways to tell stories.
Its first production was The Sons of Charlie Paora by British actor and writer Lennie James, a drama about a group of young men gathering to mourn their mentor and rugby coach. Combining poignant drama, comedy, haka and hip-hop, the play travelled to London where Massive became the first New Zealand company on stage at the Royal Court Theatre. It marked the company out as being unafraid of staging plays that responded to the tough stuff of life.
Reflecting on the last 30 years, one of Sam's fondest memories is travelling to Paris with the cast of The Sons of Charlie Paora to meet one of her mentors, Philippe Gaulier. She recalls watching the cast do a haka for the famed French theatre-maker, feeling its power in her blood and bones and sensing the wairua (spirit) of the performers flowing freely.
While Aotearoa and its theatre world have been an anchor, Sam says she knew seeing what was being made overseas was necessary to spark fresh thinking, so it became the priority to continue to travel out of the country at least once a year. Sometimes it was for further training, other times to catch up with friends and family, including regular trips to Reading, Pennsylvania, where she was an exchange student back in high school.
"I had an incredible, wonderful and bountiful year of experience," she recalls. "I got to live with the Amish for a while; I saw A Chorus Line I think six times!"
Avoiding making what she calls "bad youth theatre" has been fundamental. "It was often by looking at stuff that I was working out what I thought, and every time I saw bad youth theatre, I would say, 'I don't think it has to be this bad! What's the method in this? It can be better than this.'
"I knew from being a young performer that I wanted to work hard, I wanted to make great stuff and my whole experience – all the work I was doing – was that it doesn't have to be boring or bad. I wanted to raise the stakes."
Perhaps that's why so many actors stay with Massive long after they turn 25, or return to it even though they're riding high on film and television success. While some of its alumni have gone on to international careers, Sam says what's most important to her is knowing people are happy with what they're doing and where they are.
"I think these days, more so than when I was young, people are more multifaceted, because we have to be. But also sometimes, I think if you're curious about many things, you don't want to necessarily just have to do one thing," she says.
"People remanifest themselves too, so they might work very intensely for three or four years and then they go off and it doesn't mean they drop it, it means they rework it into another thing and then they might come back to it. Then there are others who might walk a more continuous path and that's just finding our way in life and hopefully connecting to what brings us wellbeing and happiness and what feeds us on all sorts of levels.
"I am in such a privileged position to see these people in all of their versions. I am loving – and I think that's why 30 years is kind of amazing – the intergenerational nature of our company, it now means there is such a wealth of experience and knowledge and wisdom. I'm not just talking about the theatre stuff, but the human-based stuff. For me, it's been about, 'If you're mortal, how do you live your best life?' What is that? What are the things to be mindful of?'"
What actors say about Massive
Miriama McDowell
"I don't think I would have survived in the industry if it wasn't for Massive. They taught me to diversify, they gave me opportunities to do things other than acting. I flexed my teaching, writing and directing muscles within the company, which helped me to survive through the lean moments when there wasn't a job for me as an actor. Sam is a lighthouse in the industry. She is incessantly naughty, curious, challenges, provokes. She is also the biggest giver of presents that I know."
Beulah Koale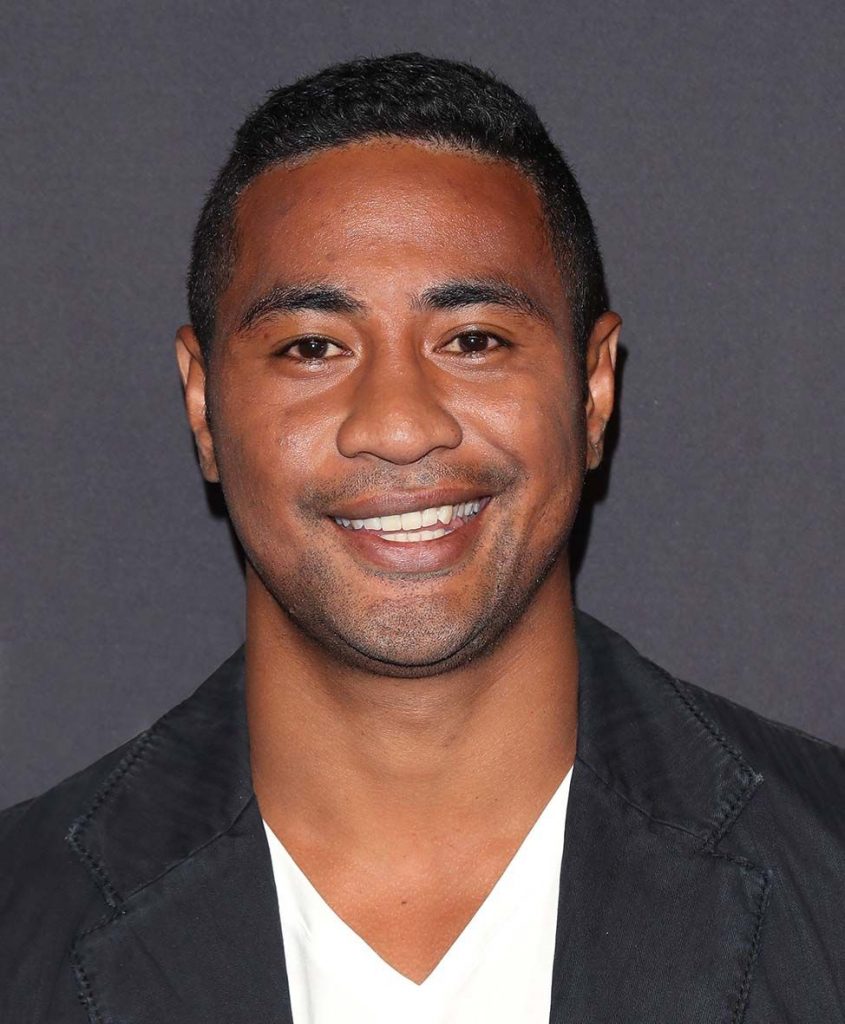 "Massive Company is the place where I learned who I was. Me. I carry everything I've learned from Sam into every project I work on. Whether it's stage, TV or film. Massive is my home. It's the place that showed me what theatre/performing is, and how ruthless, hard and brutal it can be in terms of work ethic to achieve excellence. I call it 'The Standard'. I've learned the standard and what is required of me to chase excellence every time when rehearsing or performing. I'm a member of Massive Company and a proud product of Massive Company. I definitely wouldn't be in the arts if it wasn't for Massive. I would just be probably a normal person chasing normal things, nothing bad with that. But because of Massive and mainly Sam Scott, I chase it all in every aspect of life. Whether that be in the arts or just being a better husband or dad. I fight to chase excellence. I really hope I can pass that mindset down to my kids."
Bree Peters
"Massive gave me a community beyond drama school. It's a place that I can always come back to, to strengthen my muscle and see my mates. Without Massive, I'm not sure what my career would have looked like. Or what I would have been like as an actor and a creative. But I'm sure I would have felt far more alone in an industry that can at times feel very lonely."