Menstrual cycles and menopause are increasingly being discussed in the workplace as women seek policy changes that take their "natural ribbons of life" into account. In her fight to bring about policy change, Tongan broadcaster Lusia Petelo opened up to her male employers about the previously private subjects of menstrual cycles and menopause.
Periods and menopause are two topics Tongan broadcaster Lusia Petelo says are not openly discussed in her Pacific culture.
So, the Niu FM radio host knew it would be an uphill battle when she had to confront the top four male executives in her company, the Pacific Media Network, and try to convince them to implement a menstrual policy that would allow paid extra leave for those having monthly periods or going through menopause.
The controversial and divisive employment issue is becoming more common in workplaces both here and overseas, but Lusia discovered that trying to win over her employers, who work within a Pacific framework, was going to be challenging.
"One of the main drivers for me was knowing that menstruating is not a sickness, as much as we know that sick leave is there for this," the bubbly entertainer says.
"As Pacific women, some of us feel uncomfortable talking about things that are natural. I have non-Islander friends who openly say, 'Oh, I just got my period.' In our Pacific culture, we would whisper when talking about our periods. I wanted to change these attitudes and allow Pacific women to feel comfortable talking about these things."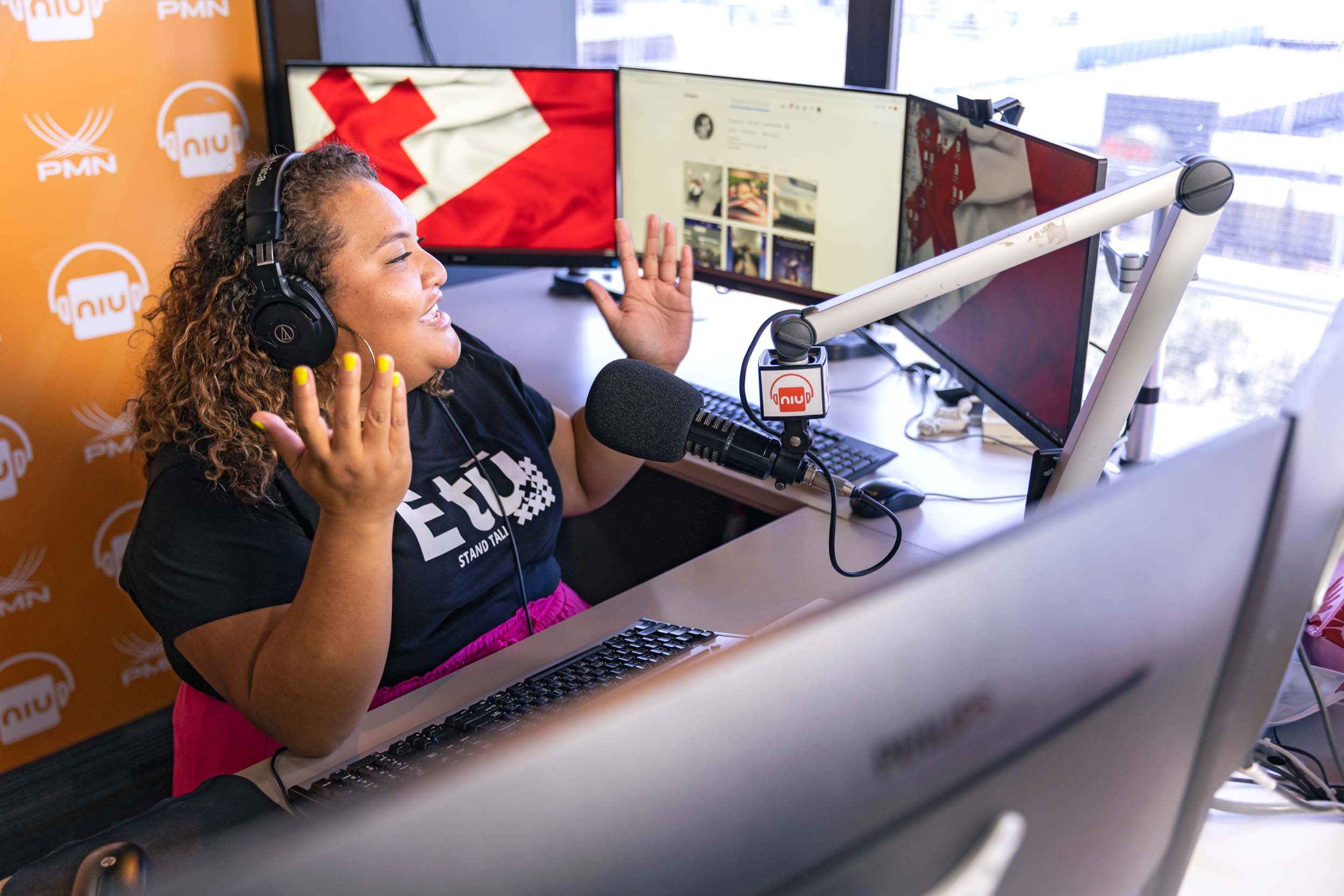 Lusia, 31, started with the Auckland-based Pacific media company in 2017, becoming a full-time host in 2020. She was appointed union delegate and given the job of negotiating for better conditions for her members. The idea of a menstrual and menopause policy was brought up during their annual collective contract negotiations. "Before each bargaining session with the CEO and executives, we sit down as a collective, as you would a family, and have a talanoa; we talk about what we need to sort out.
"One collective member had read about a menstrual policy introduced by some Australian companies and suggested it was something we could have as well. The other members supported the idea, even the men. We talked about women waking up with bad headaches and cramps and not being able to move. If they have used up all their sick leave for themselves or in caring for their children, they have no other option but to carry on and go to work."
The policy concept was new to many of the members, including Lusia. Before raising it with her bosses, she read overseas research and sought advice from Pacific medical professionals. She also received help from Kristy Chong, the CEO of Sydney-based Modibodi, a company that sells period products. It was one of the first in Australia to implement paid menstrual, menopause and miscarriage leave for its employees (10 extra paid leave days a year).
"It was important in our Pacific community that someone breaks that stigma, that we no longer feel embarrassed to address the things that just naturally happen and are just part of being human."
A UK study released by the Women and Equalities Committee in February found that nearly a third of women had missed work because of menopause or menstrual symptoms. The same poll found that just one in 10 had asked for workplace adjustments related to their menopause symptoms. A quarter of those who hadn't asked for adjustments said they were "worried about the reaction of others". Armed with the research and a passion to make a difference, Lusia was confident going into the first round of negotiations. But she was devastated when the four male executives declined her request.
"I don't like crying in front of people, but I was angry. While they were explaining to me their reasons, I was half-listening to them and had all of these comebacks in my head. I was trying to prove a point to a group of people who don't know how it feels. They have some sort of understanding because they have wives and daughters, but it's limited because they can't live what a woman experiences in her body."
Lusia loves her job as an announcer. Her warmth and personality make her relatable and popular with her audience. But she realised the fight was bigger than her and her employers.
"At the beginning, I was representing the women of my collective, then I was representing the future of this organisation. Then I realised I was representing all women, so I'd better do my best to get this policy over the line."
After a short break from negotiations, Lusia returned and gave a heartfelt speech to her bosses.
"I was scared, but I used that fear and gave it my all. I reminded them we are a Pacific broadcasting company and we are a brand that shares the success of our Pacific people. Why is it that we cannot do the same for ourselves? Why is it that we cannot set change as a Pacific brand and walk the talk? How can I go on air on my radio show every day and ask our people to be brave and bold when we can't do that same thing?"
Pacific Media Network CEO Don Mann, a former police officer with two daughters, admits that when Lusia first raised the subject, he felt uncomfortable.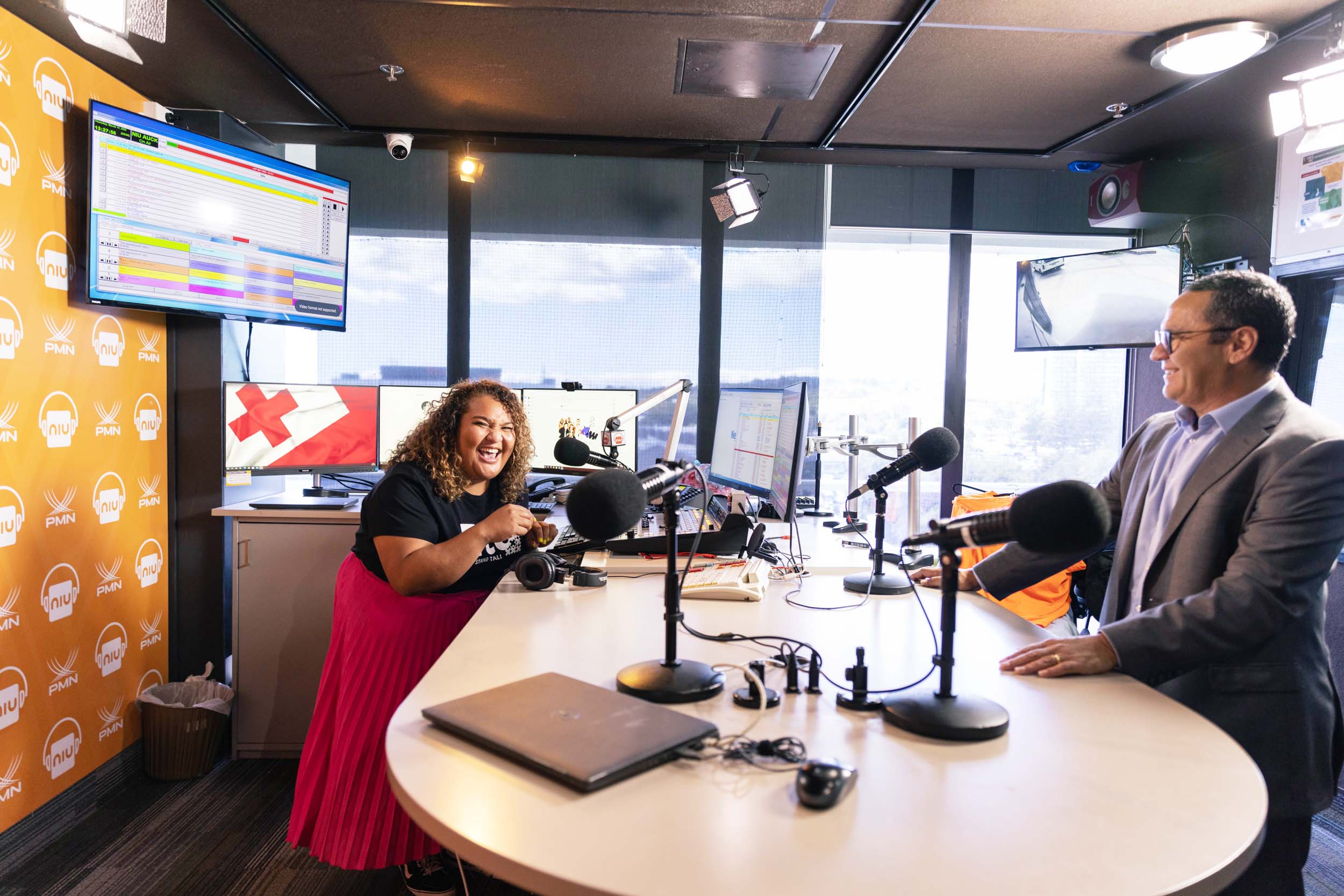 Like Lusia, Don acknowledges periods and menopause aren't discussed openly in Pacific homes.
"At a simple level, these issues are private matters, as we are talking about a person's body. What does this mean under a Pacific construct, and what does this mean given the impact of Christianity within our Pacific community? How will this happen and how will this play out? Then I realised I shouldn't overthink this and that it was a subject matter beyond me."
The Pacific Media Network employs 75 people. Sixty percent of its employees are women. Don knew it was important to investigate the request further before reconsidering his decision.
"I lacked confidence that we should be the organisation that should do this. In my 20 years of being a senior manager, this topic has never been addressed. I needed time and space to process it and do my own research on what was being asked of us."
He wanted to look at how such a policy would function within a Pacific framework, so researched the work of Māori and Pacific thought leaders, such as Dr Ngāhuia Murphy and Dr Lana Lopesi. Taking time to understand their work shaped his reasoning.
He also approached Elizabeth Hill, an associate professor of social sciences at the University of Sydney, who has been studying menstrual leave as an employment policy for about three years. Her research found arguments for and against menstrual leave. One view opposing the policy was that it reinforces stereotypes and stigmas attached to menstruation and discriminates against those who have periods.
But Don says that despite the arguments against the policy, his organisation made an informed decision to support their employees and create a more inclusive working environment.
"If I'm going to lead an organisation that is predominately Pacific women, then I felt I needed to educate and better inform myself. It didn't take me long to decide that we needed to support this. It was the right thing to do."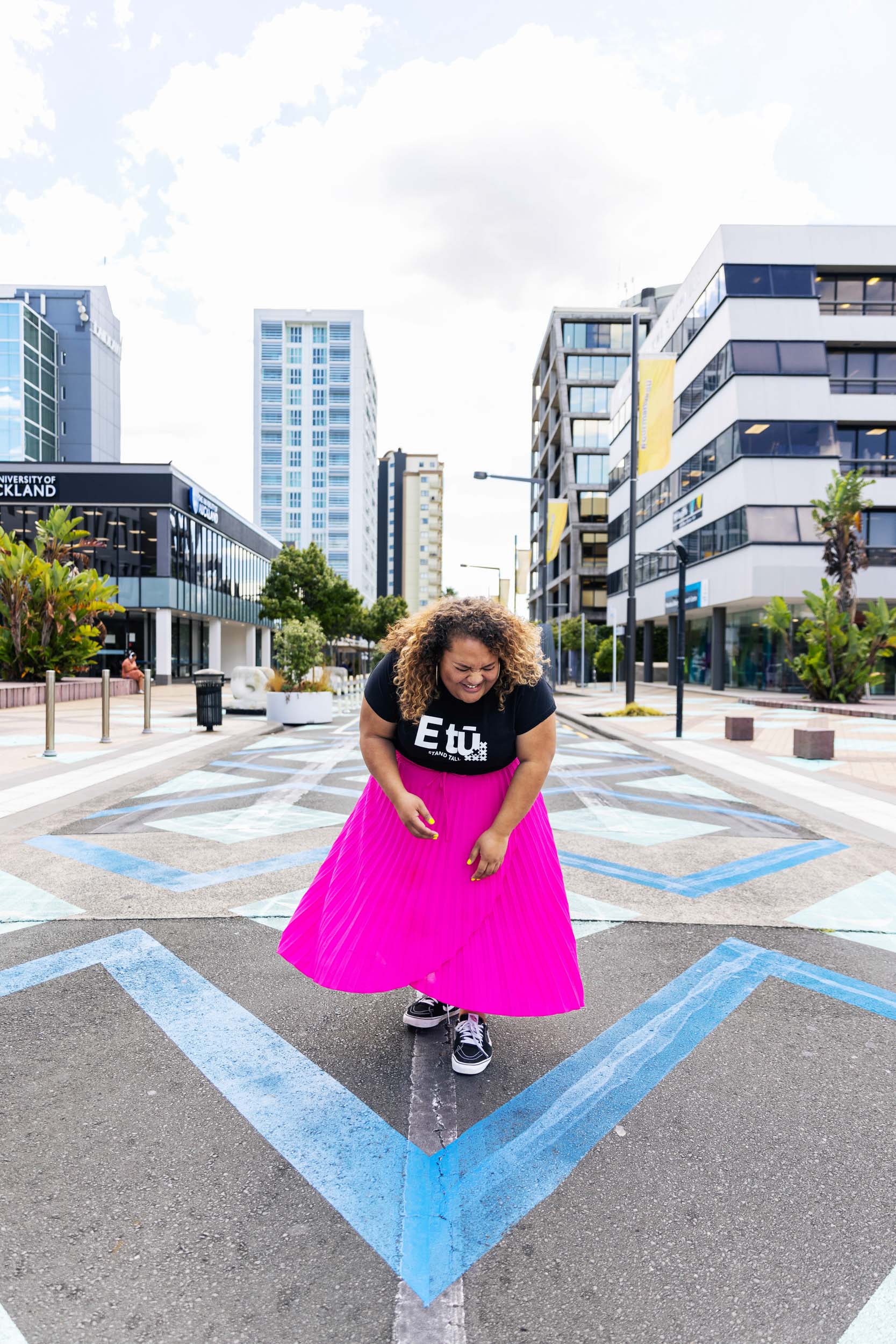 The menstrual policy came into effect at the Pacific Media Network early this year. Employees on the collective contract will be entitled to an extra 12 days of paid personal leave a year, in addition to the company's existing sick leave entitlement, to deal with menstruation and menopause issues. The company will also supply free sanitary pads in its bathrooms.
"There are senior women in the workplace who will oversee how this works and how it's delivered safely. The women who are impacted by this will make it work and make it best suit them," says Don.
Chris Hubscher, manager of employment standards policy at the Ministry of Business, Innovation and Employment, says it is not known how many New Zealand companies have a menstrual leave policy, as the concept is relatively new. But he says all companies can choose to include their own menstrual leave policy.
"Firms are able to implement any internal leave policies or agree to the provision of leave for any reason with an employee, so long as the entitlement is above the minimum statutory requirements," he says.
Dr Minnie Strickland, clinical director for Etu Pasifika Auckland and member of the Pasifika Medical Association Group, a national organisation providing health services for the Pacific community both here and overseas, applauds the Pacific Media Network for becoming one of the first companies in Aotearoa to implement a menstrual policy.
"It's an achievement. It's awesome that workplaces are taking into account the natural ribbons of life.
"As a Pacific company, they are taking away the stigma of menstruation and menopause. They're standing up and being brave and providing a better working environment for their employees."
When Lusia first learnt her advocacy work had been successful, she broke down.
"I cried for what seemed like a lifetime. We did it! We fought for this policy that allows us to function better at home and in the workplace."
This is Public Interest Journalism funded by NZ On Air.