Throughout her career as an MP, PM and her top role at the United Nations, Helen Clark has broken barriers for women. On the eve of International Women's Day, she talks to Siena Yates about getting her voice heard and her hopes for future generations.
There's a dream world we envision for the next generation and it's a simple one. It's a world in which being a boy or girl not only doesn't exclude or disadvantage, but doesn't matter at all. A world where toys, clothing, language, school subjects, jobs, chores, hobbies and games are no longer gendered – so kids of all identities can simply live and choose who they want to be, what they want to do and what they want to look and sound like doing it.
Writing this now, it feels like a pipe dream. But it isn't.
In the 1950s in rural Waikato, this is exactly how a bright-eyed young Helen Clark grew up.
The former prime minister was raised on a farm in Te Pahu with her mother Margaret, father George, and three sisters. The fact that she grew up with only sisters is something she recognises now as "quite a lucky break".
"In that era, where there were boys in the family, the boys got to do things with Dad and the girls did things with Mum. But we got to do everything," Helen says. "I really never had any inkling that people might think there were some things that boys did and some things that girls did, because you just did everything. That was the way I grew up."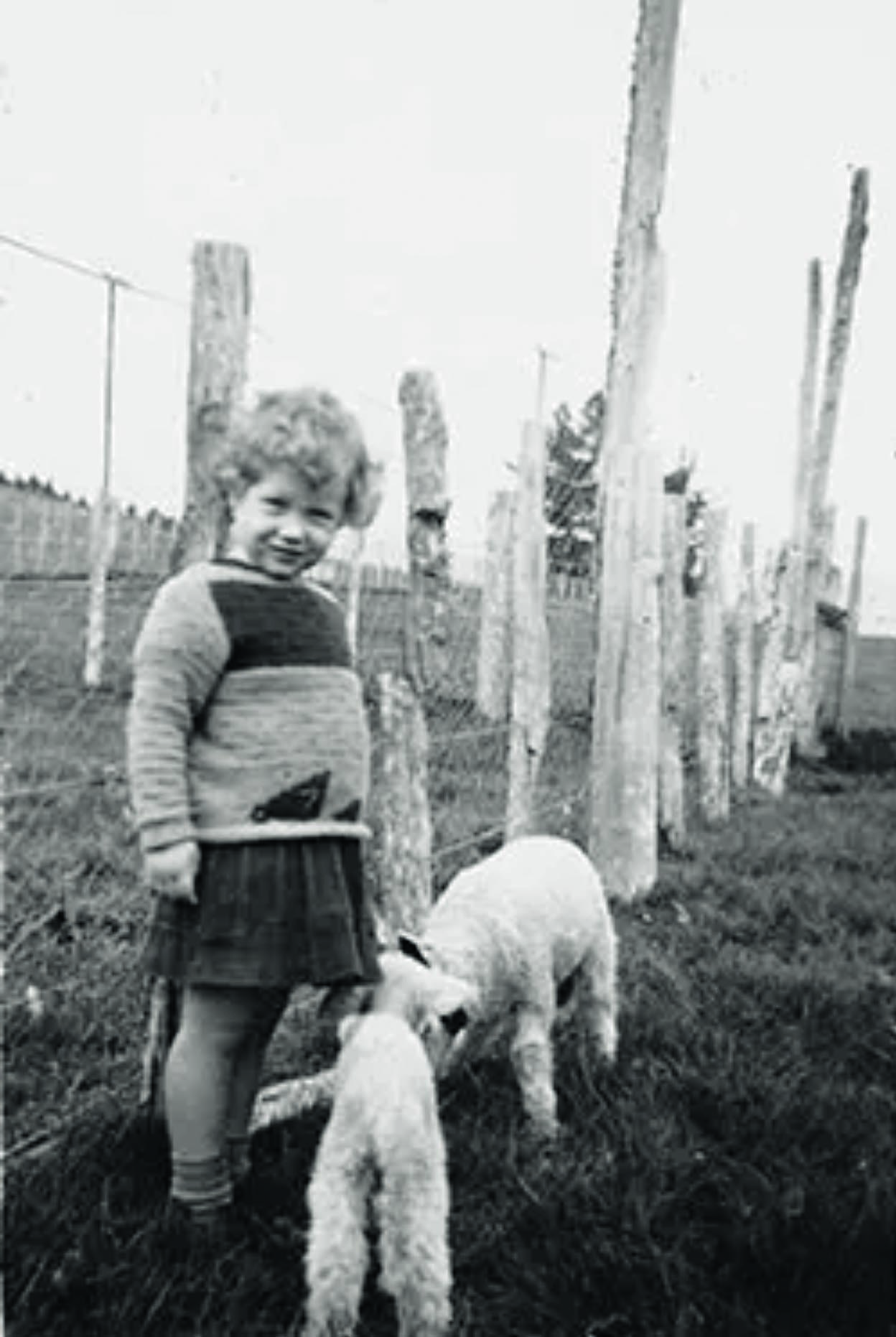 Hers was a small rural primary school where "the expectations were equal", and she later attended Epsom Girls' Grammar School in Auckland, "an all-girls school with high expectations of achievement". Throughout university, many of her role models and mentors were women; of course, "your first very important role model is your mother", she says, but there were also people like Ruth Butterworth, Dame Marie Clay, Dame Judith Binney and Ann Trotter who were "all big inspirations and influences".
That kind of education, combined with her home life, meant, "you really thought you could do anything. And that's really what I'd like everyone to grow up thinking – you can do anything."
Such an idyllic upbringing certainly helps to explain how Helen became the global powerhouse she is today, having spent a lifetime smashing through glass ceilings, not just in New Zealand as prime minister, but on the world stage too, as the first – and thus far only – female administrator of the United Nations Development Programme (UNDP).
Her political leanings also come from that rural upbringing, with parents who were extremely active in the community.
"They were always very, very involved," recalls Helen, with a fond smile, "whether it was the school committee or the parent-teacher groups. My mother was active in the women's groups in the rural district – the Women's Institute, the Presbyterian Women's League – and Dad did Federated Farmers, so I grew up with that being the norm.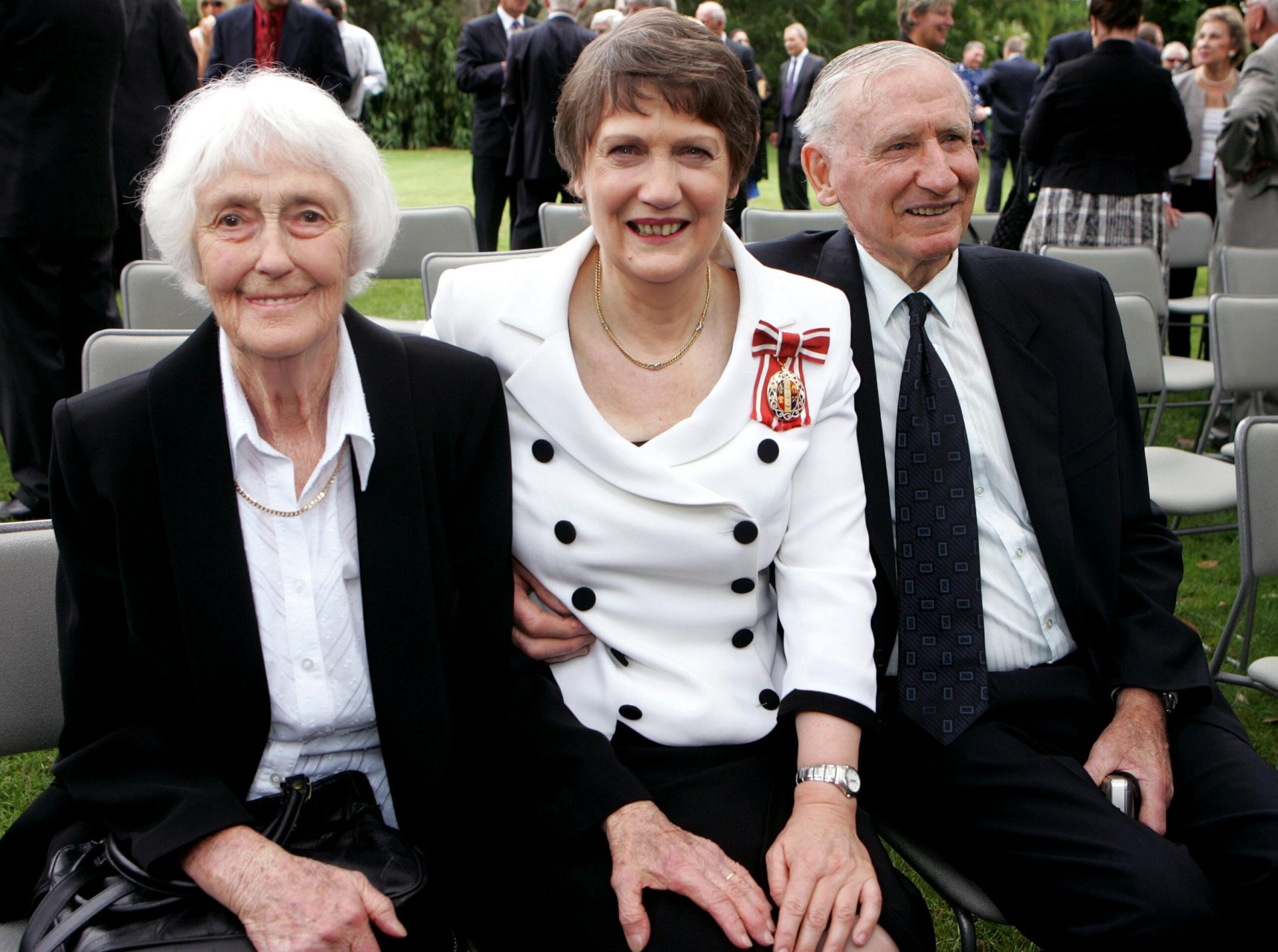 "I think your early values come from your home and, if they're good values, you stick with them. I was privileged to come from a home with good values and I didn't see any reason to change those through my life."
Helen has clearly always had a close relationship with her parents. When we speak, it's via Zoom as she's in Waihi Beach helping to care for her father George, just weeks before they're due to celebrate his 99th birthday – serendipitously – on International Women's Day.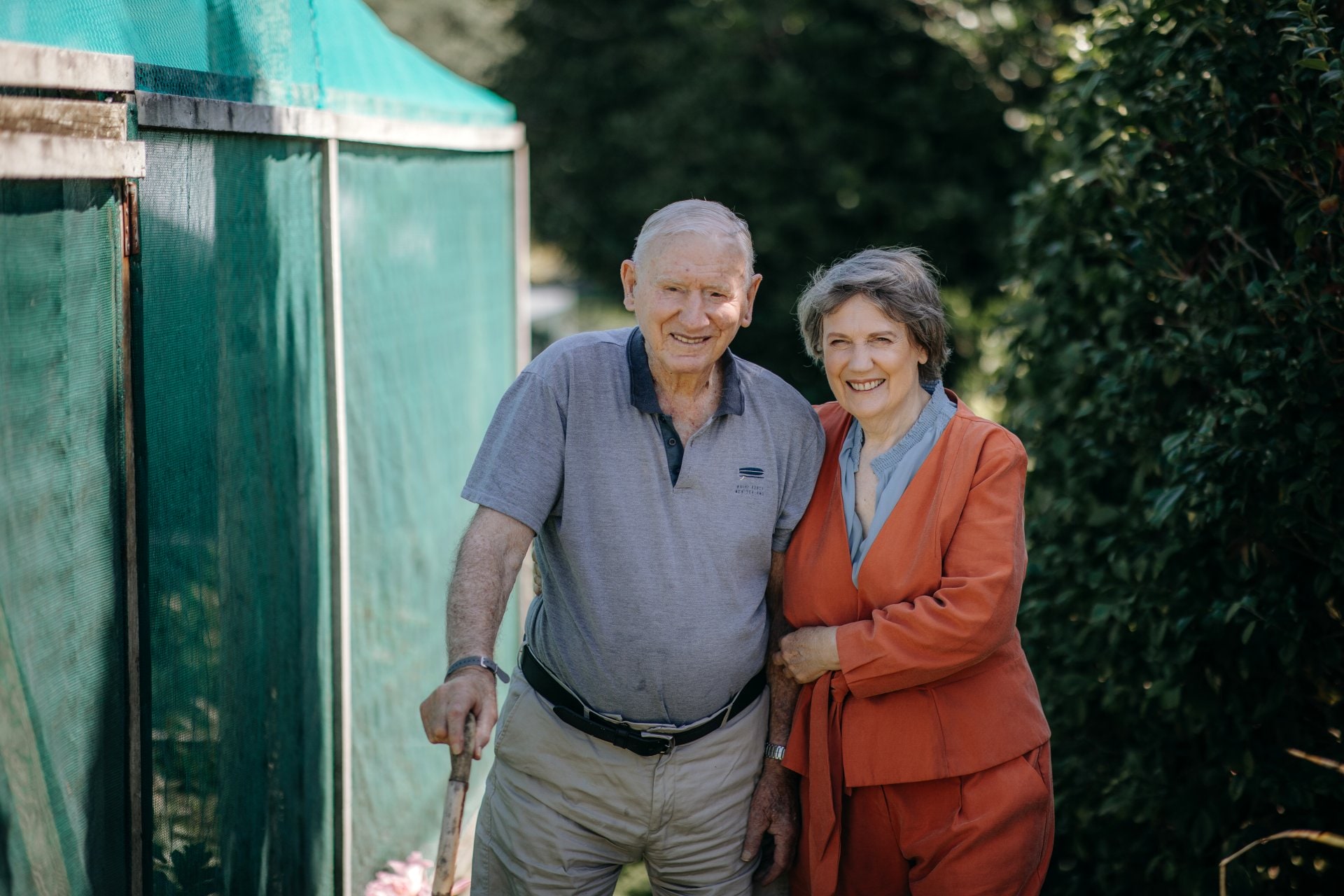 "We are very close. My father lives on his own now – it'll be 10 years in August since my mother died, so he's done incredibly well. But when you're 99, not everything goes perfectly. He lives at home with good support from social services but, you know, there's gaps that families need to fill in between carers coming and going – a trip to the audiology clinic or the dentist or for a haircut or to the doctor or for a blood test – you name it, there's always things to do here," she grins.
It's lucky, then, that a good portion of Helen's work these days is taking place in the dead of the night. She's currently working with and chairing numerous boards, committees and organisations around the world, including the Extractive Industries Transparency Initiative, the Partnership for Maternal, Newborn and Child Health (PMNCH), the Lancet Commission, the World Economic Forum on Health, Women Political Leaders and, perhaps most pressingly, the Independent Panel on Pandemic Preparedness and Response, created to assess the Covid-19 pandemic and the lessons to be learned from it, and to make recommendations for the future.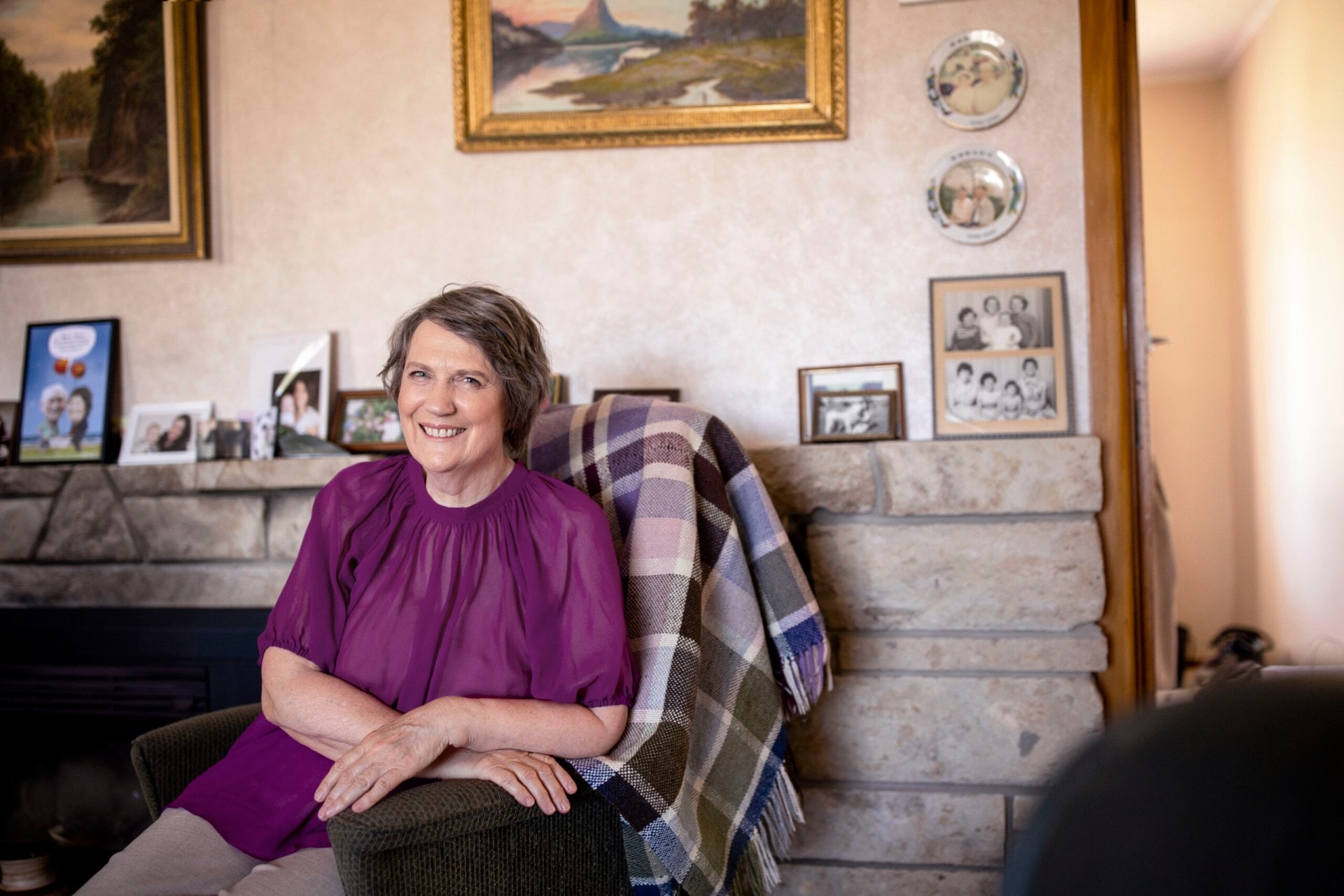 Because she's traversing time zones, she's in the habit of chairing meetings from her dad's dining table at 3am, and although that takes its toll, she seems happy to be doing it.
It hasn't been easy. "Once people know you're around, you're literally overwhelmed with invitations and offers of things to do. You've really got to try and prioritise them and work out what you can do, because you're going from decades of having a lot of support in New Zealand as an MP, leader for the opposition, minister, PM, and then as UNDP administrator, and then, you know, you're just out there on your own with a laptop," she laughs.
But ever since she made the decision to leave the UNDP in 2017, she knew slowing down was not an option.
"Of course, you think, 'Well, what will I do?' And I mean, you don't have to do anything; you can retire and play golf." Which, at 71 years old and with an almost unfathomably successful career in politics under her belt, no one would blame her for doing. But, she grins mischievously, "I've had no interest in golf and no interest in retirement."
She laughs and takes a sip from her coffee cup, almost as if it's a "cheers".
Helen has always had huge amounts of passion for what she does and, coming from an upbringing like hers, she was never going to stop until she achieved what she set out to.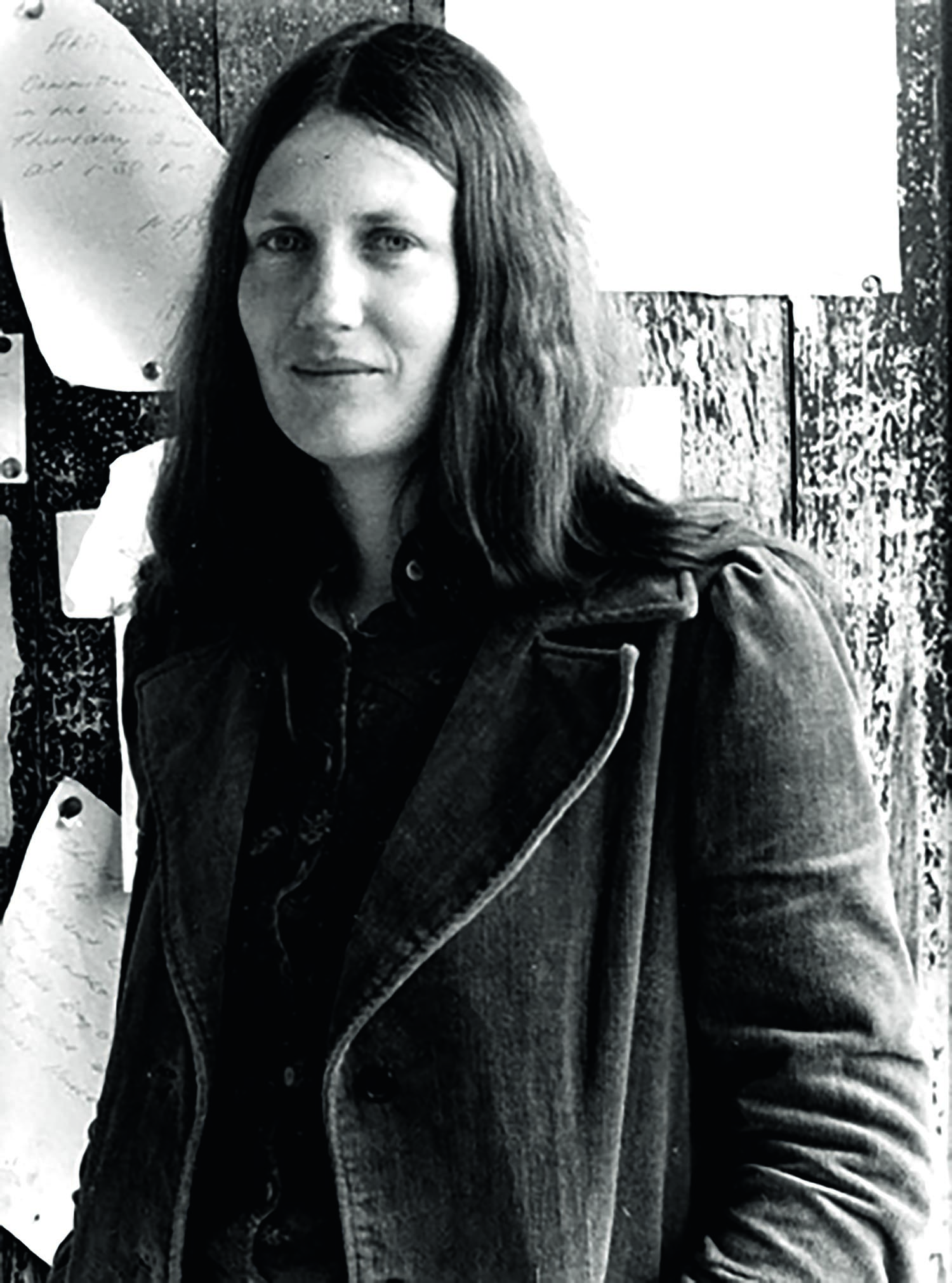 She entered Parliament in 1981 at the age of 31, and became the first woman politician to lead a major party to electoral victory in 1999. The second woman PM after Jenny Shipley, Helen was New Zealand's first female prime minister to serve a successive three terms, from 1999 to 2008.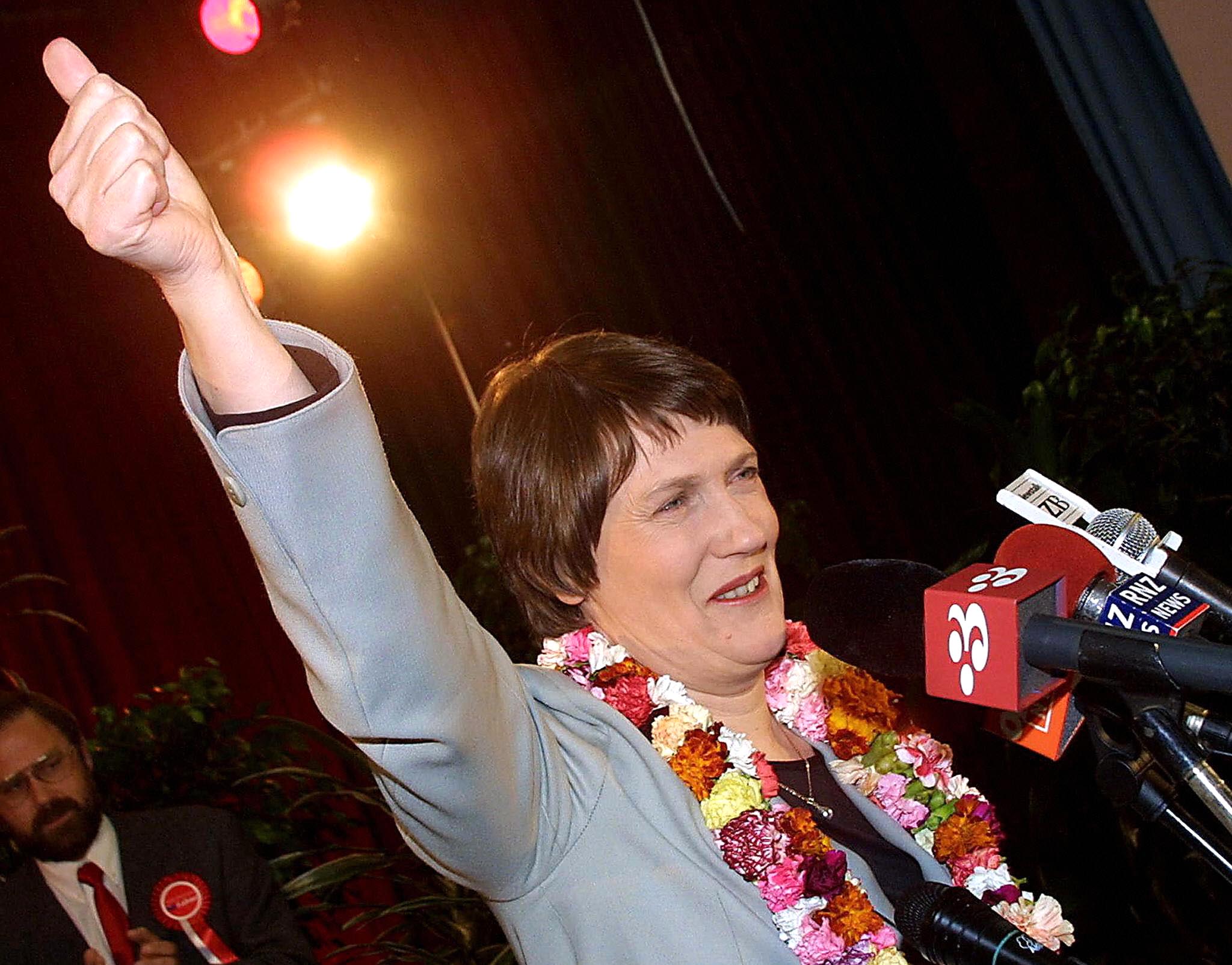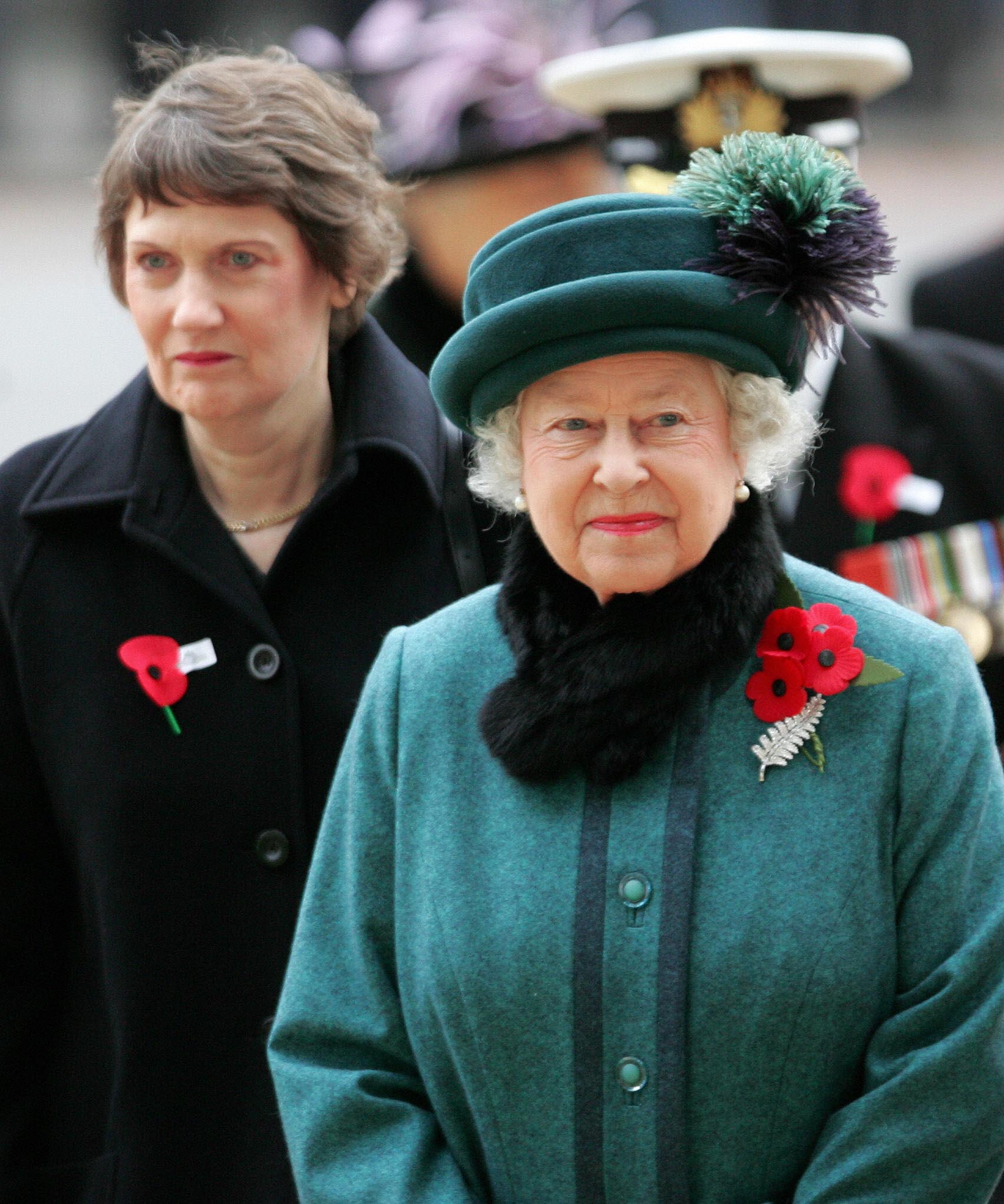 After 27 years as a Member of Parliament, she became the administrator of the UNDP in New York and the first woman to ever lead the organisation, serving two terms in the role before leaving after she unsuccessfully put her name forward for the role of Secretary-General.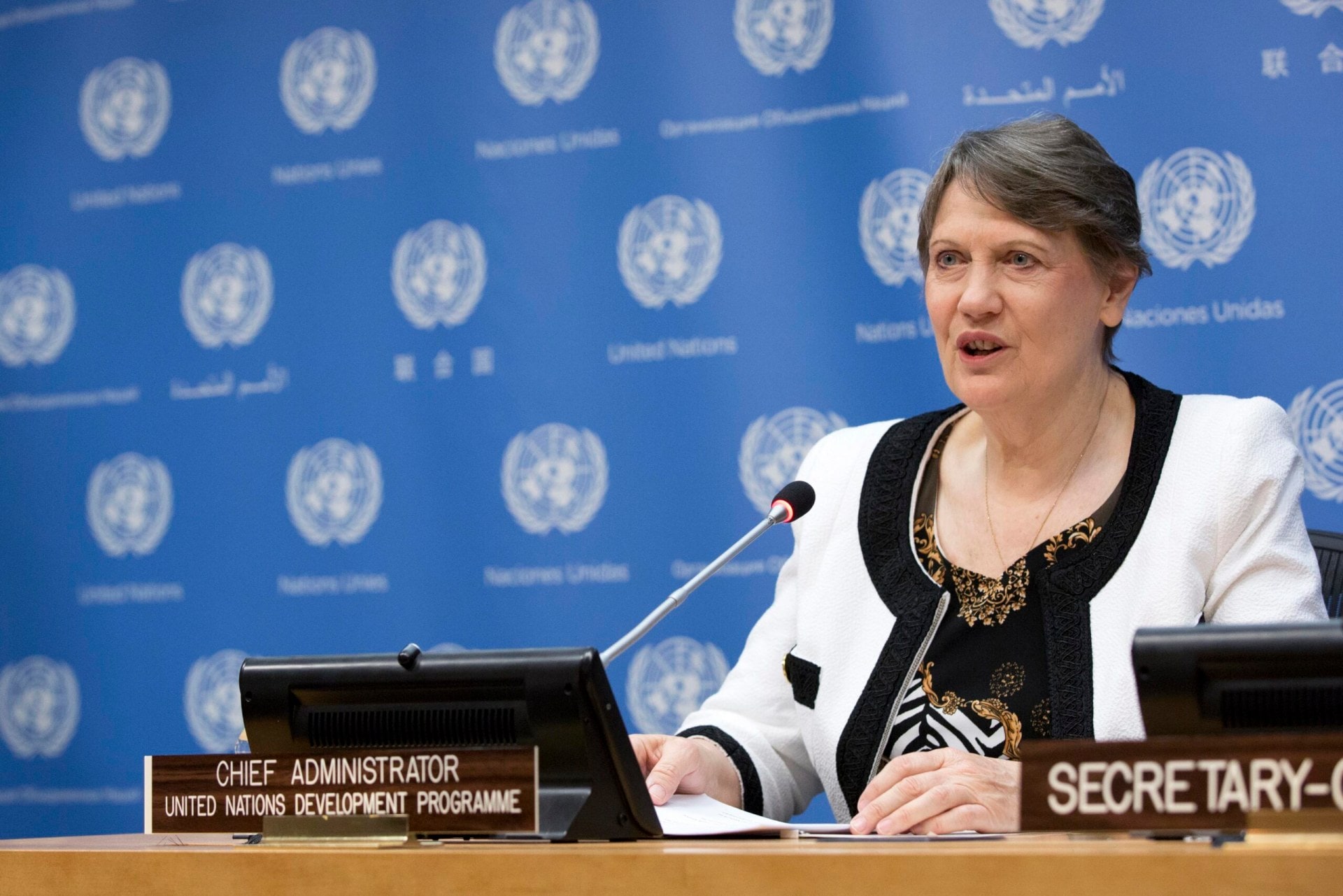 Many have speculated as to whether her gender played a role in that. The United Nations has never had a woman Secretary-General, as Helen says, "It's been nine men in a row, which is ridiculous".
"It should've changed last time and didn't," she adds. "But I'm sure one day it will, because it'll just become too embarrassing to let it continue to slide on like that".
So, does she think it was about gender? Partly.
She says most of the women putting their name forward for the job would have been of a similar age and come from similar levels of experience and capability as her.
"So, they're pretty resilient, they're strong and they're independent- minded, but," she says, tipping her chin down with a knowing kind of glance, "that isn't necessarily what the UN Security Council is looking for when it makes its recommendation to the General Assembly, which is never disputed. So gender, I think, did play a role in that respect."
But for her, being a Kiwi added a whole other – much heavier – layer of that strong-willed independence that might be viewed as problematic.
"While people like and respect New Zealand, the reality is that we have been quite an independent-minded country and we'll call a spade a spade. We've just become the first country to actually speak out with measures on Myanmar before anyone else, and that's been a long legacy of New Zealand, like with the nuclear-free issue: we annoy great powers.
"And that still resonates and rankles. It's, 'Oh, you can't count on New Zealand'. So for me, I was offering a different style of leadership; a strong woman seen as less clubbable – less controllable, if you like – and then, 'She's a New Zealander and she's also played a part in decades of New Zealand foreign policy being positioned where it was.'"
It may have lost her the gig, but it's obvious Helen's proud of a reputation like that.
It's not the first time – and it almost certainly won't be the last – that her gender and her obstinance has been used against her.
Thanks to her upbringing, Helen was lucky not to encounter any sort of gender barrier until she ran for Parliament the second time and was the only woman in the field of candidates.
"You started to hear people saying then, 'Oh, a woman couldn't do any good in this seat. This is a working man's seat.'" She quickly proved them wrong, but still, the Labour caucus "was not an easy place" to be in the early '80s.
"In 1981, the number of women MPs doubled from four to eight – out of 92. It was quite pathetic. It was an unusual environment if you come from where I've come from, which was that you were used to being able to realise your potential and be judged on merit. That really wasn't what it was like at all; politics isn't a meritocracy."
Then, when she became the leader of the opposition in the 1993 election, "the gender issue was at its most acute".
"There was no experience of having a woman [in that role], no experience of having a woman as prime minister, and very few relevant offshore experiences, so the media didn't really know how to handle it and they would focus on things that were really completely irrelevant to the ability to do the job."
If you were alive at the time, you'll remember it. Jibes about Helen's gender, sexuality, appearance, wardrobe, vocal pitch, the fact that she was child-free – it was all fair game.
"I did hear in the deep south of New Zealand, about vehicles driving around in 2008 with "Ditch the b****" bumper stickers on them," recalls Helen, with a touch of amusement.
"But look, it's all character building and, frankly, if you want to be prime minister, you'd better have had a few knocks in life along the way, because it's not a bed of roses and you have to be very, very resilient.
If you want to be prime minister, you'd better have had a few knocks in life along the way, because it's not a bed of roses
"I mean, does anyone really care that there was a pathetic fringe of the population that didn't like the way your hair was cut or didn't like the way you looked or didn't particularly like you at all? Who cares at the end, you know? You can't let those things get in your way." Besides, there's no winning, really.
Helen's watched Prime Minister Jacinda Ardern's rise and has found it "amazing" that she's being attacked for things like having a child, or being "too nice" or "a weak little woman".
"It's staggering, really. When the musical chairs in the opposition started [during the 2020 election], and the new leader of the opposition came and lasted 53 days… you're left thinking, well, who's the one with resilience around here?
"And I think, as women, we just have to have resilience. If we're not resilient, we would be ground down by the still built-in assumptions about women at the top."
The irony of Jacinda being attacked for the very opposite of what Helen was attacked for – her motherhood choice – is not lost on her. But just as Helen showed how someone in her position could rise above, Jacinda, she says, has shown that "a young person can do it; you can be an effective woman leader and have your child".
"That helps tackle barriers," says Helen. "I think she's given a lot of encouragement to young women, not only in New Zealand, but around the world."
She's not the only one either. When asked about the women who inspire her and who are the ones to watch in terms of leading us into the future, Helen's list appears endless.
"Jacinda's one of a group which includes the Finnish, Icelandic, and Danish prime ministers – all of that younger generation," she says. There's also Erna Solberg, the prime minister of Norway; Angela Merkel, the Chancellor of Germany, "who's obviously has been a real trailblazer"; Mia Mottley, prime minister of Barbados, "who is very, very energetic"; Chrystia Freeland, formerly the foreign affairs minister and now deputy prime minister of Canada; and Catherine McKenna, formerly the Minister of Environment and Climate Change and now Minister of Infrastructure and Communities in Canada, who's "very, very progressive".
So, says Helen, "watch this space."
Then there are all the leaders we've yet to meet; the young women still finding their voices and the ones leading movements from social media.
"I mean, young people are incredible, right?" Helen says. "They've got access to far more information than my generation ever had, they're able to link in a way that we never could. Greta [Thunberg], a young teen in Stockholm, can start a global movement. So yeah, the world's in good hands, there are some amazing young people out there."
The world's in good hands, there are some amazing young people out there.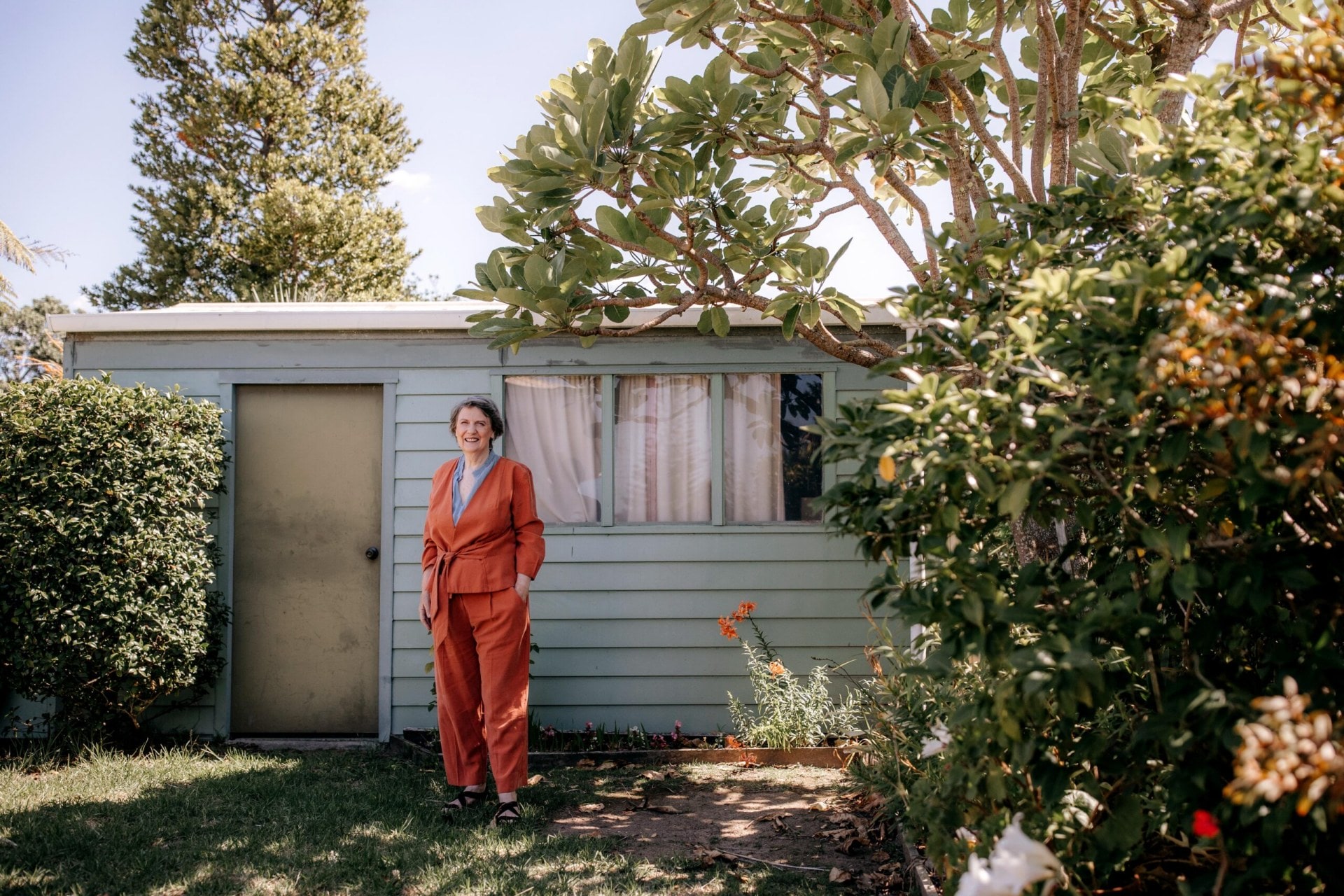 A fan of social media herself, Helen is very active, mostly on Twitter, but also has large followings on Facebook and LinkedIn – and is also a sucker for the story functions on apps like Instagram and Snapchat. It's a good way to "keep your voice out there" on important issues, she says, and she believes it truly does make a difference.
"It can be a force for evil, as we've seen with the mosque murderer, and of course the way someone like the former president of the USA and his acolytes can generate fake news and horrible movements. But it can also be a force for good.
"What I observe is that people follow the opinions of people they respect. So if you're determined that you want to be part of making it a force for good, it can be very influential in raising and highlighting issues and building awareness, and that helps people who build movements to do good things."
With International Women's Day around the corner on March 8, Helen says, it's a time to reflect on how much progress we've really made – "and actually, in New Zealand, that's quite a lot".
"But are we there yet?" she ponders. "No. We need to be very unhappy about the level of domestic violence in our society, which primarily affects women and children. The pay gap's come down a lot, but there's still a bit to overcome. With women in leadership, we're doing incredibly well. People are very used to seeing women take their place at the top. But again, we haven't seen a woman police commissioner. There are parts of society where it hasn't penetrated so far – yet.
"We just have to keep looking for and creating ladders of opportunity so women really can take their place in equal numbers, because we have equal ability."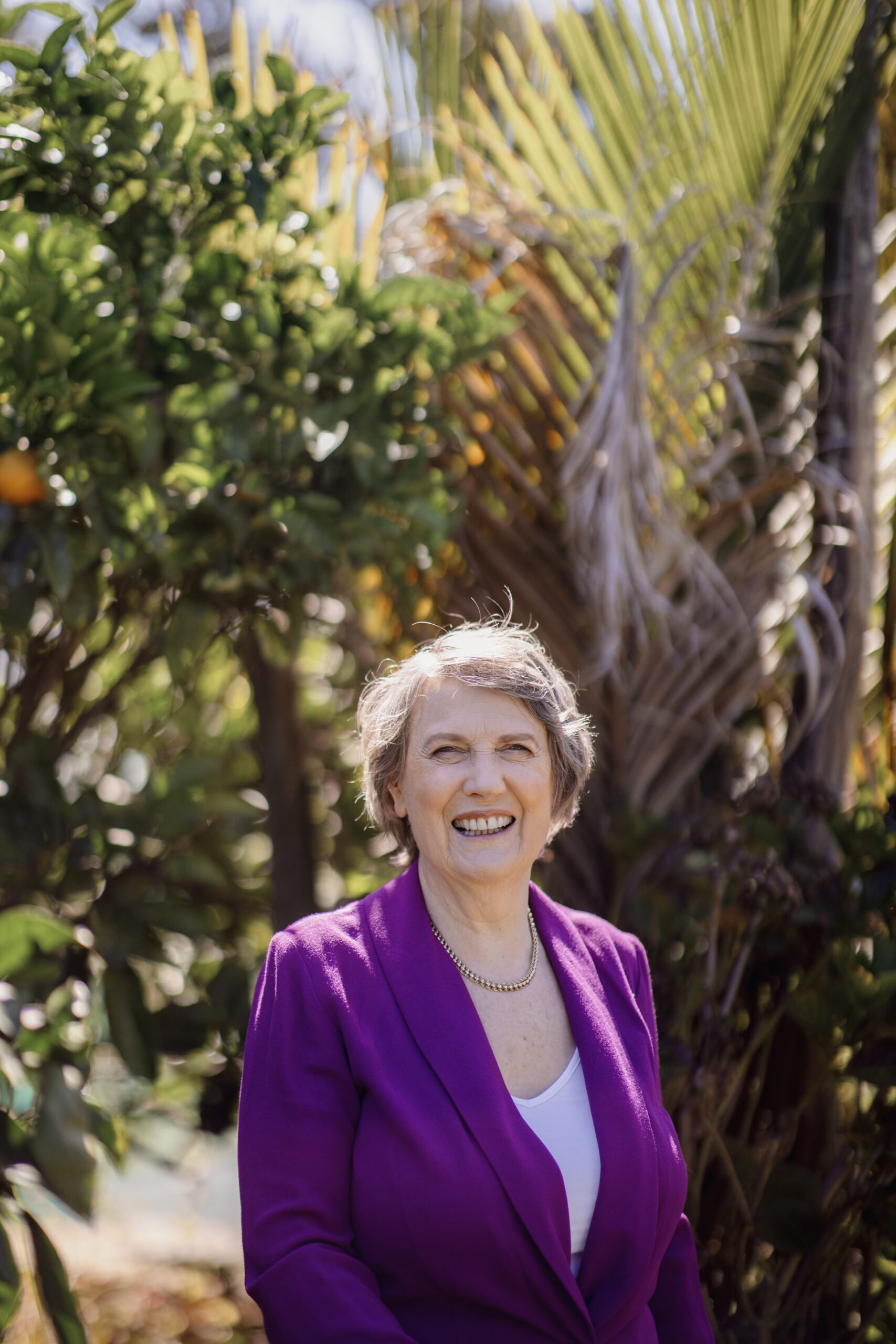 With that in mind, we ask Helen to leave us with some advice for anyone looking to follow in her footsteps or blaze a trail of their own. Her answer is surprisingly simple but poignant.
"Try and look for some balance in your life. Family is important. Friends are important. Networks are important. Staying engaged with the world is important. Because there's always an incredible number of people less privileged than any of us, so keep that sense of engagement and caring about what's happening and keep looking at where your voice can make a difference if you've got resources, or your support or time can make a difference.
"And build networks of support, because often, the pressures [women] are under are too great to be stared down alone. It might be family, friends, colleagues; whatever you do, don't try and stand alone. There's that old saying, that when you go together, you go further. So think that way."