Celebrate International Women's Day with plants that symbolise the first wave of feminism. From Kate Sheppard to Dame Kiri, we round up the best flowers for a suffrage garden.
Flower power may be a slogan associated with the peaceful protest of the Vietnam War, but long before hippies were spreading their message of peace, love and happiness by handing out flowers, suffragists – women advocating for the right to vote – were using floral symbolism to advance their cause. One way they did this was by wearing and distributing flowers in the official colours of their country's suffrage movement. White was the official colour adopted by New Zealand suffragists, with their signature flower being a white camellia – in particular, Camellia japonica 'Alba Plena' – which symbolises "womanly excellence" in floriography.
In 1893, suffragists handed white camellias to parliamentarians who supported their campaign and red camellias to those who were against it. (Next time I feel like I'm carrying more than my fair share of the domestic load at home, I'm going to hand my partner a red camellia in protest.) In our war of the camellias, the white flowers won, and on September 19, 1893, New Zealand became the first nation in the world to grant women the right to vote. In recognition of this, Kate Sheppard, the figurehead of the New Zealand suffrage movement, adorns our $10 notes alongside the 'Alba Plena' camellia.
In England, purple, green and white were the official colours adopted by the Women's Social and Political Union (WSPU), the country's leading suffrage organisation formed in 1903. The significance of the colours was explained in the WSPU's newspaper Votes for Women in 1908: "Purple stands for the royal blood that flows in the veins of every suffragette, the instinct of freedom and dignity. White stands for purity in private and public life. Green is the colour of hope and the emblem of spring."
WSPU members were encouraged to wear these colours and to appear "dainty and precise" to reverse the media's representation of them as masculine and ugly. During processions, they wore white dresses with sashes in purple, white and green and carried flowers, including, almost certainly, bunches of violets. In fact, a regular advertiser in Votes for Women was a violet nursery in Sussex run by two women, the Misses Allen-Brown, with an almost exclusively female staff.
As the front runners in securing suffrage, the counsel of prominent New Zealand suffragists was sought by women in countries where they were still denied the right to vote. In 1910, on a mass march to London's Hyde Park to advance the British suffragettes' cause, Lady Anna Stout, the first vice-president of New Zealand's National Council of Women, led a Kiwi contingent of men and women who carried sprays of clematis and green fern fronds to represent our country.
Purple, green and white are now the official colours of International Women's Day, every March 8, and I can't think of a better way to celebrate the perseverance of these brave flora-wielding women than to exercise our rights to financial independence and demonstrate our womanly excellence by splurging on plants in these colours. If you really want to go next level with your feminist floral symbolism, pay with $10 notes – I'm sure Kate would be pleased.
Be inspired with these blooms named after iconic Kiwi women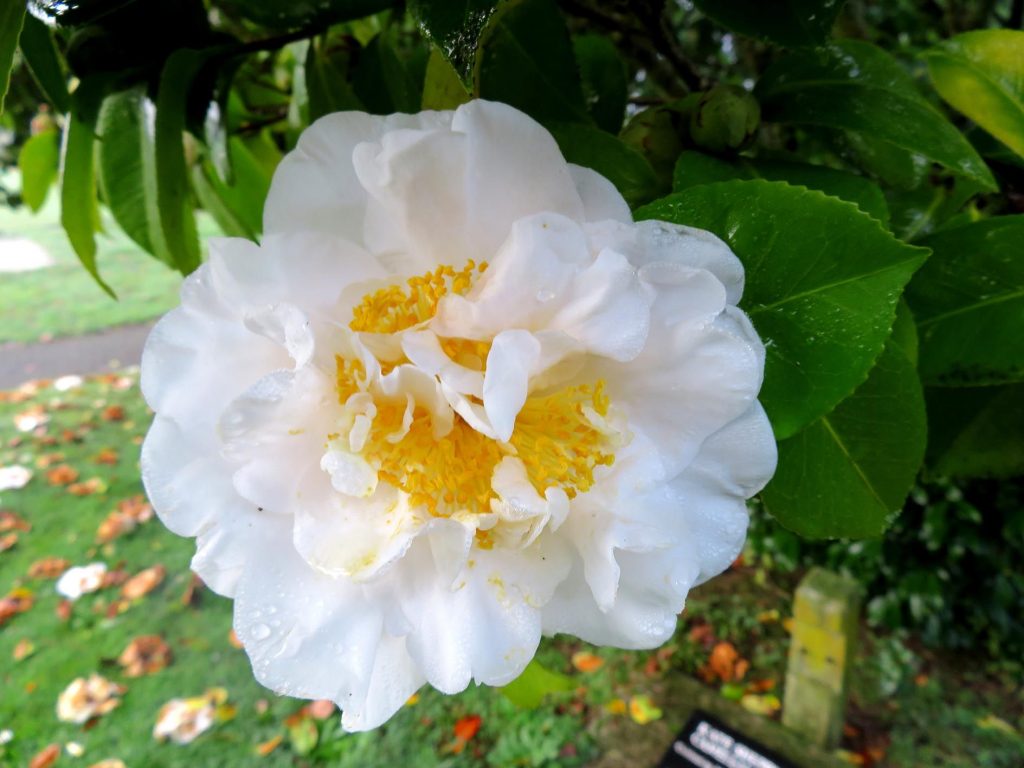 'KATE SHEPPARD' CAMELLIA
Named in honour of the leading role Kate Sheppard played in our women's suffrage movement, this camellia was released in 1993 to mark 100 years since New Zealand women gained the right to vote. Helen Clark visited my high school that year (along with many others) and planted one!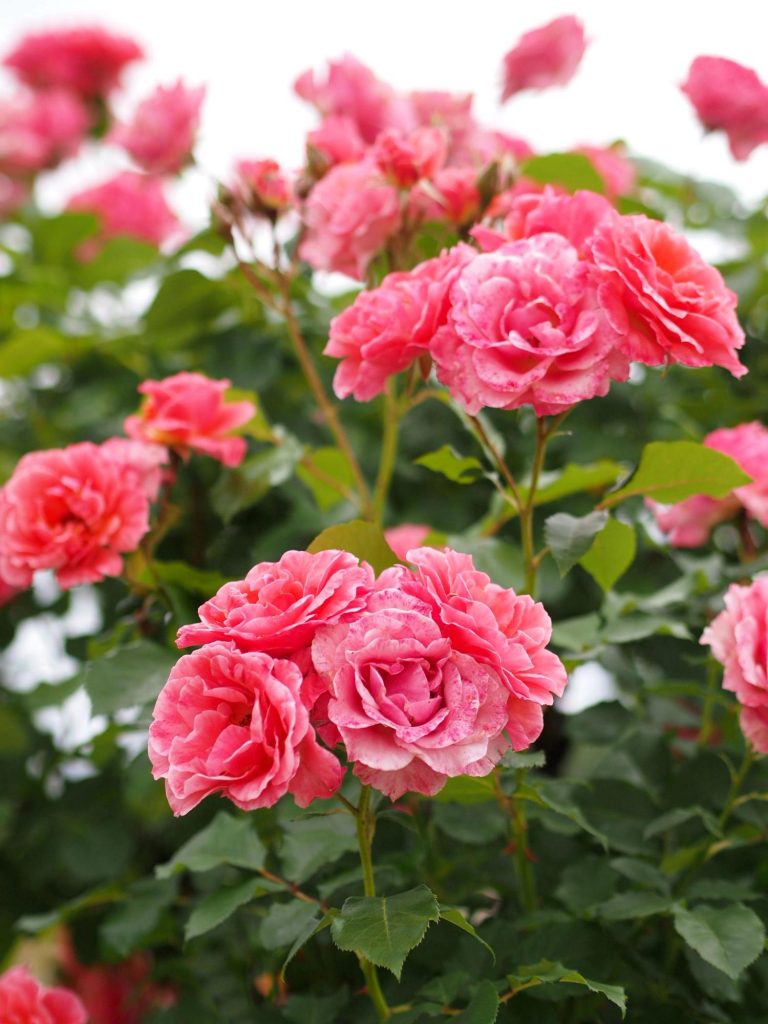 'KATE SHEPPARD' ROSE
Securing us the right to vote is definitely worthy of two types of blooms (plus, fun fact: Kate was also the editor of the first newspaper in the country to be owned, managed and published solely by women!). This floribunda is renowned for its good health, which is fitting since Kate lived until she was 86.
'KATHERINE MANSFIELD' ROSE
"Roses are the only flowers at garden parties; the only flowers that everybody is certain of knowing" wrote one of our most famous writers – and the namesake of this lavender coloured hybrid tea rose – in her short story The Garden Party.
'DAME TE ATA' ROSE
Bred to celebrate the life of the late Māori queen, Te Atairangikaahu, this fragrant purple rose in Dame Te Ata's favourite colour was released in 2008 to honour her 40-year reign, which ended after her death in 2006.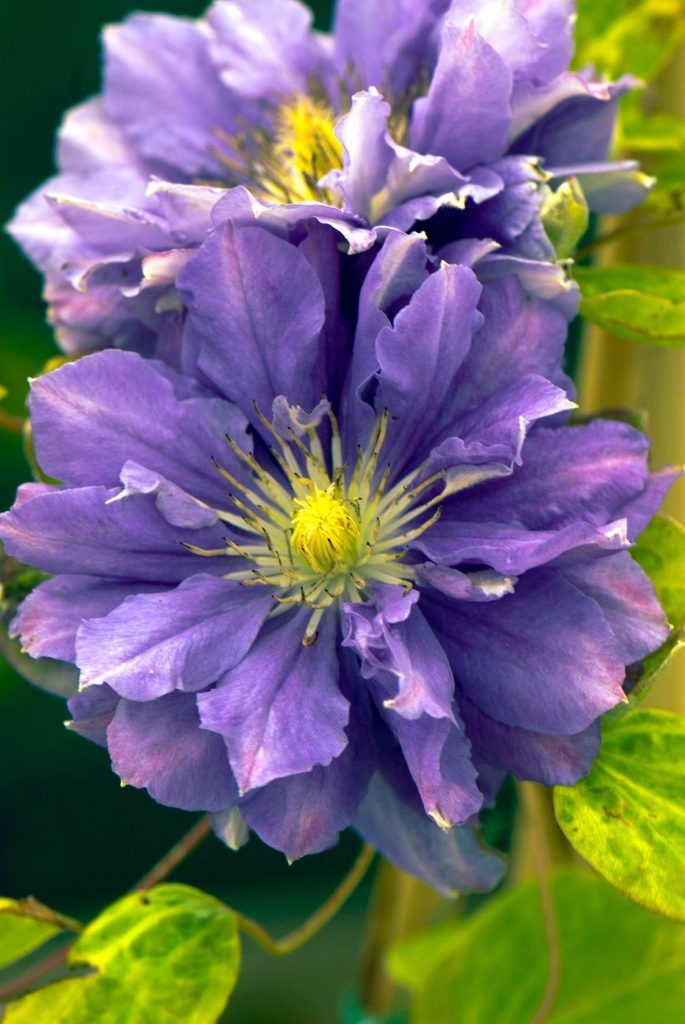 'KIRI TE KANAWA' CLEMATIS
The exquisite violet-blue flowers of this climber are ideal for our revered opera singer, whose voice has been described as having a "platinum tone and regal aura". Not to mention Dame Kiri has worn her fair share of frocks with skirts as gloriously full as this clematis' frou-frou petals.
'MY MUM' ROSE
Aww, definitely my favourite New Zealand woman and probably yours, too! Rose breeder Bob Matthews thought so when he named this rose after his own lovely mum. Like all mothers, this pretty, peachy-pink rose can cope with pretty much anything, being bred to be highly disease resistant.
Images by: Canterbury Museum, Tony Barnes, Hayden Foulds, Gilroy Nurseries