Thrive editor Wendyl Nissen shares an extract from her latest book, My Mother and Other Secrets, and offers guidance to Kiwi families caring for a loved one with dementia.
The number of New Zealanders living with dementia is growing rapidly, according to Dementia New Zealand. It is estimated that in 2020 there were around 70,000 New Zealanders living with dementia. This is expected to rise to 102,000 by 2030, and by 2050 the number of people living with dementia is expected to have almost tripled to 170,000.
One of the biggest problems we have in identifying the numbers of people affected by dementia is that when they die, doctors are more likely to put "pneumonia" than "dementia" on the death certificate. This means that the dementia isn't counted. My mother's death certificate says she died of pneumonia, cerebral thrombosis (blood clot) and diabetes. So despite being cared for by her family for several years of dementia, she is not counted as a sufferer.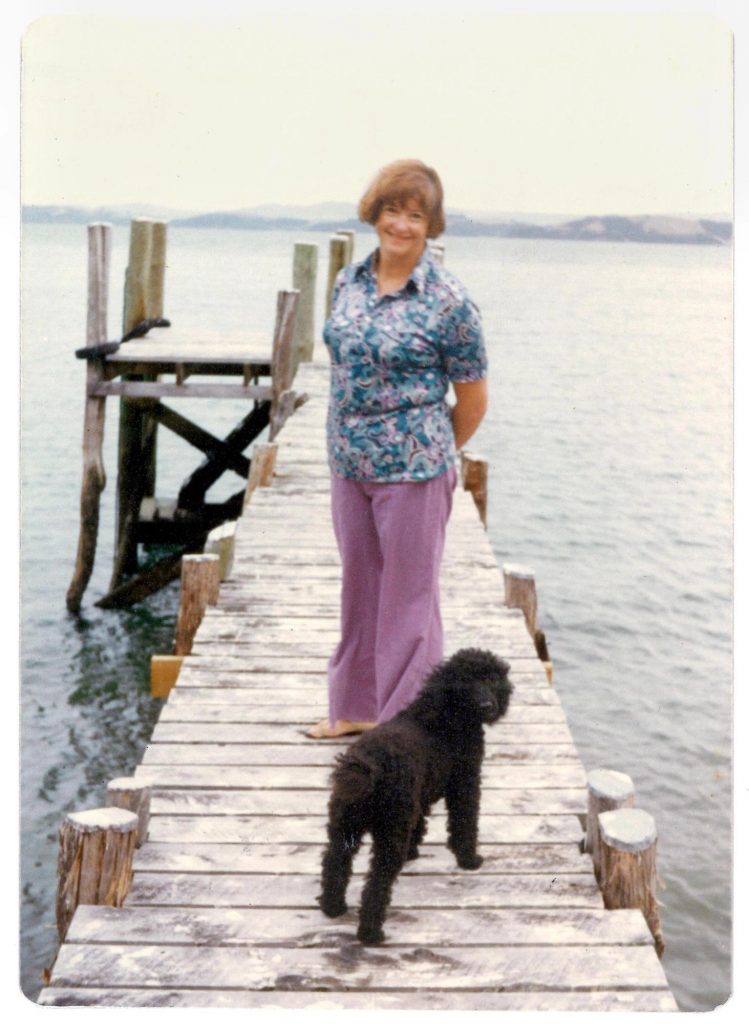 I also wonder whether the fact that dementia is an illness which has no cure is a factor. There is no money to be made out of dementia patients in the form of expensive pharmaceuticals. I'm being very cynical here, but if you are diagnosed with cancer or heart disease, plans are made. You are given treatment options, drugs, surgery and a plan – even if that plan includes the fact that you only have 12 months to live. People make a lot of money off you. With dementia, you are diagnosed and then sent off with this progressive disease to decline slowly and be in the care primarily of your family or friends.
In New Zealand, 70% of people with dementia are cared for at home, with family members providing the majority of the care 24/7. There is also no support plan for someone diagnosed with dementia, which is shocking considering that the average life expectancy for someone with dementia is 10 to 12 years. That's a long time to live without a plan. Here I've gathered a few things I found helpful when talking with older loved ones.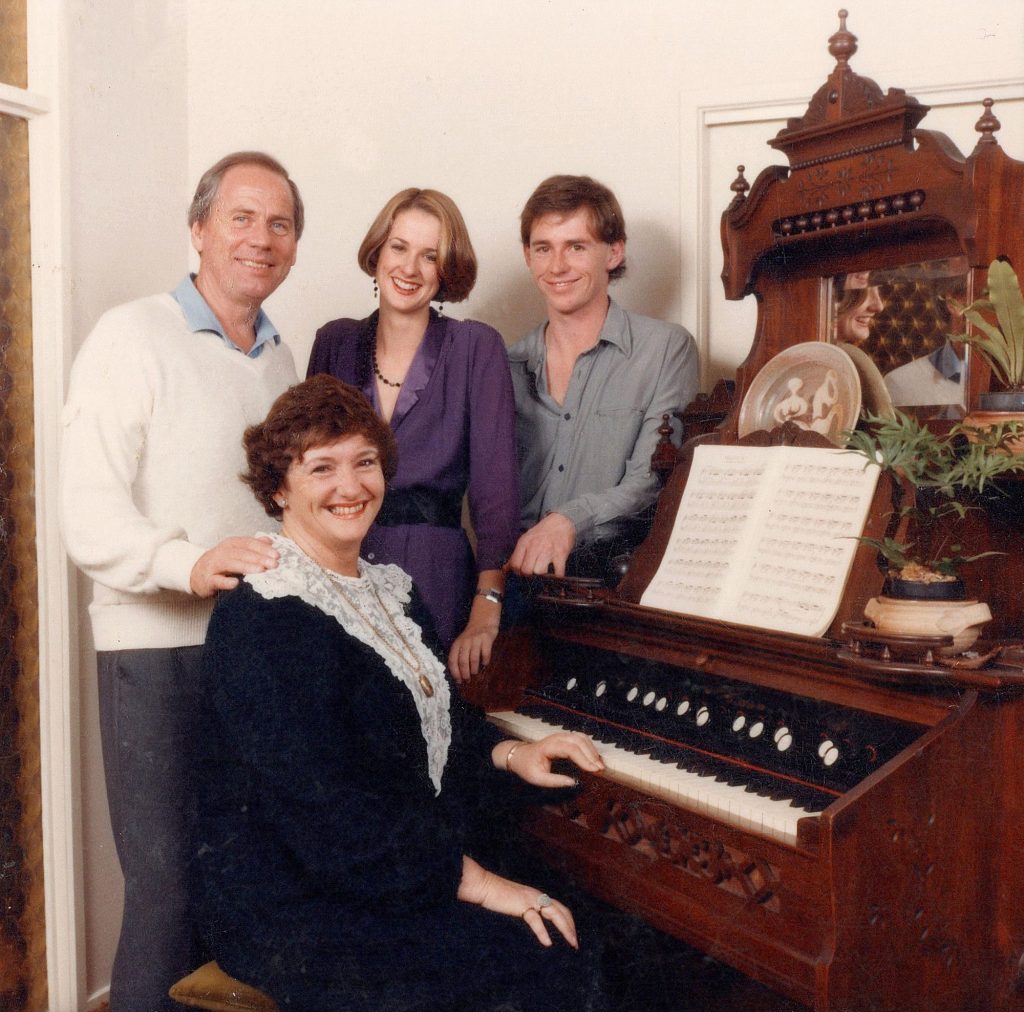 How to talk to an older person (with or without dementia)
A few years ago, my husband Paul's step-mother, Valmai, became quite unhappy; possibly she was in the first stages of the dementia she lives with now.
Visits became arduous affairs where she fired one negative arrow after another about the state of her life. We've all seen it – someone who is unhappy that they've ended up without the ability to drive, play bridge, get out and about, and is therefore feeling quite lonely. Who wouldn't be unhappy with this state of affairs?
After one particularly harrowing visit to Valmai, I went away and became determined to work out what to do so that we wouldn't stop visiting because it was too hard. I know this often happens with family, who think that the old person is being such a pain they won't visit. Don't do that. In many cases you are one of their few lifelines to the outside world.
What I found was a magnificent technique that we still use with Valmai today. Instead of trying to fix every negative, just agree. It's called reflective listening. So when someone says, "I hate my life, I am so lonely," don't say, "Oh come on now, cheer up, chook. You need to be more positive."
Instead, say, "I know it's hard and this isn't what you expected to happen to you. You must be very lonely."
They will then say, "You are so right."
And then, miraculously, the thought goes away and the conversation is clear for you to start introducing nice things like, "Wow, look at your roses, aren't they flourishing?" And away you go talking about roses and sharing the joy.
When someone is deeply unhappy, they really just want to be taken seriously and be listened to. They don't want to be jollied along and have you fix the problem, which in most cases is unfixable anyway. Instead, say their sadness back to them and you'll be amazed at how that makes such a big difference.
When someone is deeply unhappy, they really just want to be taken seriously and be listened to
Paul talks to his step-mother regularly in the care home, and some of those days she is down and unhappy and crying. Who wouldn't be, stuck in a care home having lost your ability to remember what day it is, what time it is and the fact that you are visited often by your large family? Valmai feels lonely, rejected, neglected and sad.
I listened to Paul do this reflective listening while we were all in the first Covid-19 lockdown and she couldn't have visitors. I marvelled at his skill and patience. If you have dementia, you don't remember every day when you wake up that you are in lockdown. Most of the time, Paul and Valmai would end up talking about the sunshine and the dinner she was going to have, but sometimes it would still be pretty depressing an hour later. I would hear Paul gently say, "It must be so hard for you feeling like you are stuck in your room with nothing fun to do."
Then he would introduce some new stuff: "I hear you went out in the van for a drive the other day, what did you see?"
The other thing you absolutely must try to do if you have an old person in your life is ring them often, every day if you can. It's hard, it can be frustrating and it's repetitive, but that call takes them out of themselves for a little while and, quite frankly, that is the least you can do for them. If you can visit them every day, then do so. It's actually not that much to ask to sit and have a coffee for half an hour if you have time. And if you don't have an old person in your life, maybe find someone at your local care home who would appreciate a visitor.
Personally, I find Valmai challenging because she has a direct channel into my heart and when she cries, I cry. Years ago, she fell ill and was in hospital for a while over Christmas and, as there was no other family in town, it fell to Paul and me to look after her. I spent hours with her in that hospital room and we became very close. Now when I visit her, if she looks at me and starts crying, I am beside myself and cry along with her, which is absolutely no use to anyone. So sometimes I just let Paul do the visit.
But I am working on some new techniques for being strong enough to sit and reflectively listen without needing my handkerchief, and hers.
Other tips for people with dementia
1 Give them boxes and bags full of stuff
Mum used to love opening up a shopping bag and "discovering" what was inside. I would plant shopping bags in her bedroom filled with cooking magazines, cheap jewellery, a handkerchief, a lipstick and some perfume – all stuff you can get cheaply from op shops and chemists. This could keep her busy for ages as she would take them out one by one and place them on the bed. She'd then put them all away and put the bag carefully on the floor to be rediscovered tomorrow – or even 10 minutes later.
2 Sit with photo albums
Taking someone with dementia through old family albums is nice. Sometimes they will have no memory of an event but be really pleased to see it. Other times they will have all the memory there and will tell you stories about people you've never heard of before.
3 Play games or do jigsaws
The mind is progressively shrinking, but that doesn't mean that parts of it aren't still great at playing games like Scrabble or cards or doing jigsaws. Some days it won't be that great, but on others it will be just like it used to be. It really is worth taking the time to do these things with them.
4 Play with toys
My mother wasn't particularly keen on this, but some people do like cuddling teddies or dressing dolls – or murdering them, as in the case of one woman in the care home I saw. Either way, it's worth a try if you have a kid's doll somewhere with some clothes they can put on and off.
5 Play music
Music can be very calming. I knew my mother would respond to classical music, although listening to music wasn't something she and my father usually liked to do. When she was in the care home, I put a radio in there and tuned it to Concert FM, thinking she would love to listen to it, but the next time I visited it was turned off. It's still worth a try, though.
6 Watch TV together
Mum gave up on the TV quite early on in her dementia, but others like it, especially wildlife documentaries or children's shows. An Agatha Christie murder mystery won't cut it anymore, but nice pictures or a concert will always be a good distraction.