Before becoming a professional footballer, New Zealand goalkeeper Victoria Esson was working to rebuild her home town. As a project manager on the Christchurch earthquake recovery team, Esson, who has a Masters of Science to go with her Environmental Science degree, worked on many rebuild projects around the city as a health, safety and environment advisor. It seems a logical fit with her other life, where goalkeepers are viewed as custodians of the football goal, the safe, guiding pair of hands at the back advising their defenders and helping to restart the team's attack.
For many years Esson juggled football with her day job. But in 2019, a call more than a decade in the making changed the course of both careers and led her to the brink of a Football World Cup on home soil where she is likely to be New Zealand's number one number one – the shirt often worn by keepers.
It took until she was 27 for a professional contract to land in Esson's lap, coincidently the cut off age she'd given herself to crack the pro ranks. Having first played for New Zealand at under-17 level it took another 10 years to make her senior international debut for the Football Ferns and only recently has regular game time come her way. It's been a slow burn of a career, but one Esson is glad to have stuck at.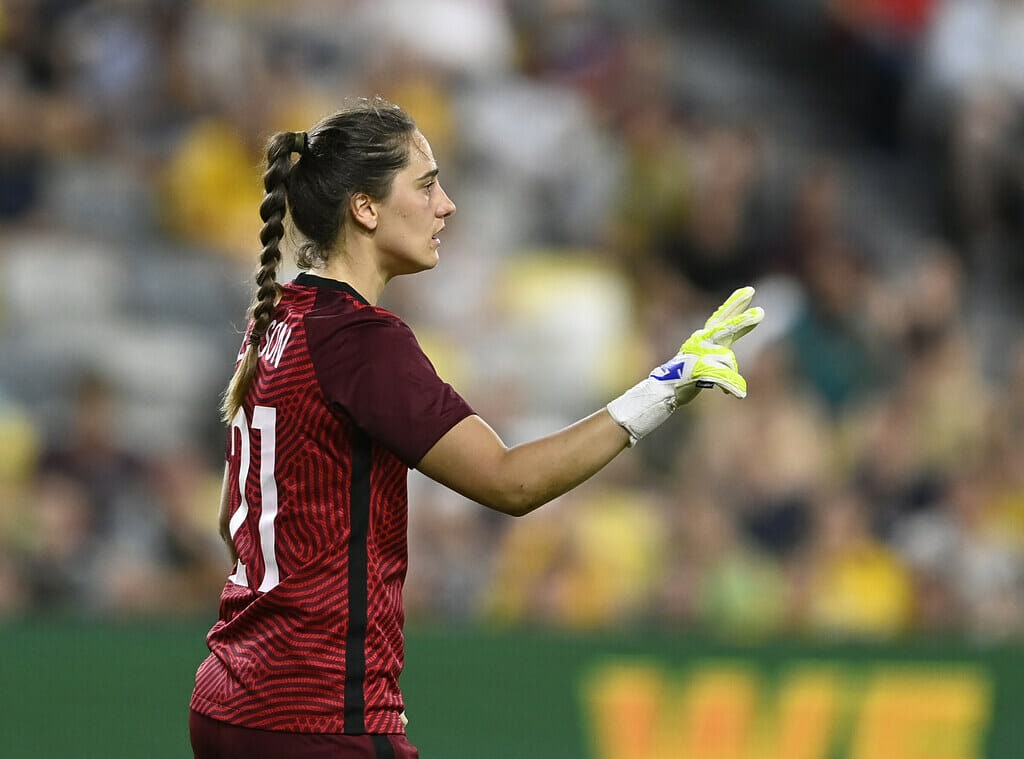 "Despite some hard years of mainly just training and not a ton of matches, I still enjoyed the game and always thought I should keep trying to get to that professional level. At 27 I finally had an opportunity to move to Norway and play professional football and that really opened the door in terms of raising my game just by being able to train full time and be exposed to different styles of play," she says.
Now at the famed Glasgow Rangers club in Scotland, 32-year old Esson has become well equipped to deal with the peculiar pressure's goalies face. The very nature of the job means goalkeepers can be seen as having a bit of a screw loose – while most people would get out of the way of a flying ball, keepers go after, it often diving around on the ground with a mass of boots nearby.
"I don't mind a bit of pressure", Esson says. "I love diving around and saving shots, while I am also not a natural runner so it's a much better option than running up and down for about 11 kilometres.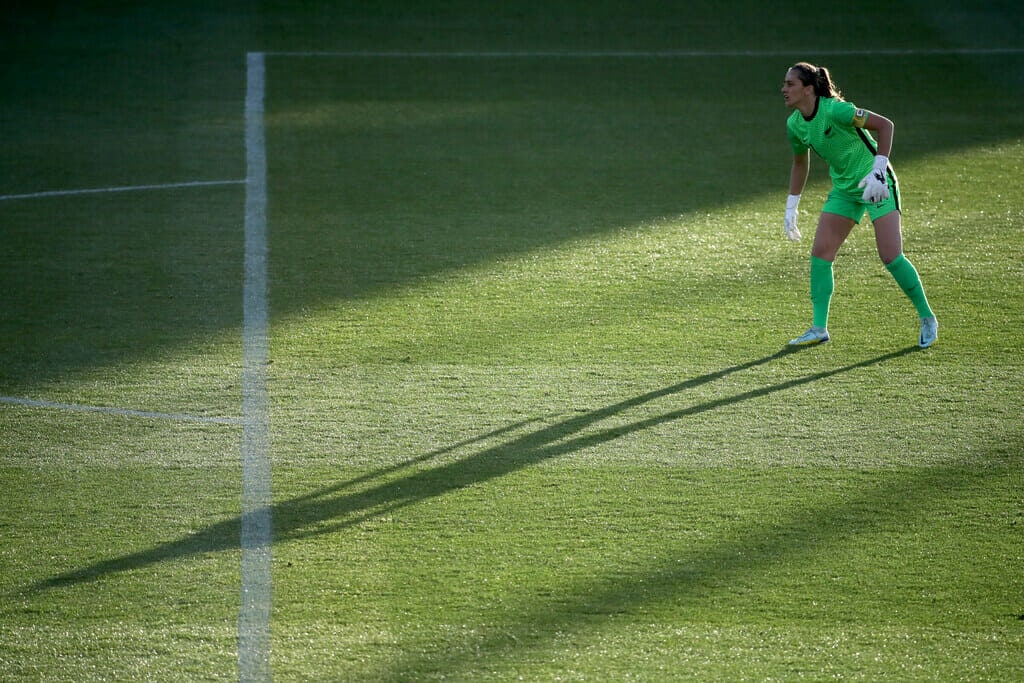 The level of scrutiny Esson and her Football Ferns team-mates are about to face is unlike any they have experienced before. The countdown to this Football World Cup has gone from years, to weeks and now just a matter of days before they stride out to a packed Eden Park for the opening game against Norway. Reality is setting in, but Esson is ready to embrace everything that lies ahead.
"You've got to find what it is that makes you perform at your best and at ease, and one way to do that is to make sure you enjoy and savor the moment."
Esson says many of the Football Ferns players have chatted to their rugby counterparts about their experiences last year, and one thing that shone through was the Black Ferns ability to embrace everything that came their way.
"They said they really enjoyed the tournament, so I want to make sure that throughout the tournament I take time to enjoy the moment, because a World Cup at home won't happen again in my career. I know if I'm enjoying myself, I usually perform pretty well on the pitch because I'm performing with confidence and with ease," Esson says.
Esson knows this is a once in a lifetime opportunity for the Football Ferns squad, but also for their friends, family and members of the public. As the guardian of New Zealand's goal, she'll be satisfied if, in six weeks' time, they've ignited a new passion among New Zealanders that puts the game in good stead for years to come.
"I really hope that New Zealand as a country is able to get behind the tournament and support and enjoy some world class football, and we inspire the younger players who have ambitions to either play professionally and maybe get to a World Cup one day, or even just the ones who want to have a kickabout with their friends down at the local park."

Image Credits: FIFA.
Related Article: Bend It Like Bareman – How A Girl From West Auckland Got To Be Boss Of Women's Football