Probably one of the most exciting chapters you'll ever embark on is getting a new pup. Whether it's your first or you've homed many through your life, the decision of what type of dog all comes down to doing some homework. Likely, you will probably have one hundred questions about breeds, personalities and qualities. The big question is, which breed will best fit your lifestyle (and theirs)? 

*This is a voiceover created by AI and therefore some of the words or pronunciations may be incorrect. We hope you still enjoy this listening experience
I love the common stereotypes of dogs matching the personalities of their owners. But research has shown that this is entirely true. You can learn a lot about a person based on the breed of dog they own.
Whippets were particularly common among risk-takers.
Big-shot optimists were more likely to own golden retrievers.
Those who were well-organized had tiny schnauzers.
Pomeranians were preferred by friendly extroverts.
Staffordshire Bull Terriers or Jack Russell terriers belonged to loving and kind people.
With these fun partnerships in mind, you can delve deeper into things to consider when searching for the best dog to fit you and your family…




Deciding on the Breed

Choosing the right breed is a big decision. What's important to establish is that you can't just pick the cutest puppy in the patch. With over 400 dog breeds, each with its own needs and qualities, aligning with the right breed for you is essential. The more compatible you are with your dog, the easier and more enjoyable your time together will be. You also need to consider how your lifestyle will change over the next 10-15 years by ensuring you will live in a home that is still fit for a dog's lifestyle.



Level of Physical Activity

Your dog's activity level must match yours. Ask yourself, how much exercise can you give your dog? All dogs require some training, although the degree varies widely from breed to breed. You don't want to deny your dog something as vital as exercise since it might lead to other problems: a well-exercised dog is a calm dog who is less prone to create commotion! It doesn't mean you have to be a fitness freak to own a dog; certain breeds don't need as much exercise as others. It's simply a question of choosing the proper match. Furthermore, remember that size only sometimes matters regarding workout needs!



High Energy

Australian Cattle Dogs
German Shepherds
Border Collies
Boxers
Dalmatians
Jack Russell Terriers
Labradoodles
Huskies
Doberman



Low Energy

Bulldog
Bull Mastiff
Cavalier
Spaniel
Chow Chow
French Bulldog
Pug
Chihuahua
Maltese



Trainability

Before getting a new dog, you need to be honest and think about how much time and energy you can put into training your new pup. If your dream dog is obedient and well-trained, you must spend two hours a day training and schooling. Some dog breeds are far more laid back and casual, while others have a higher intelligence which benefits owners that can keep their activity stimulation high. All dogs can be trained and taught obedience; however, it will all come down to how much effort their owners will put in.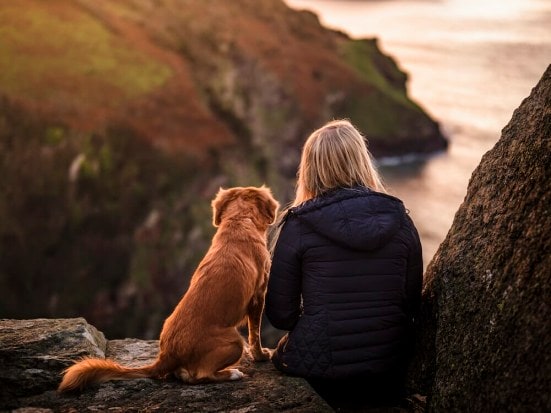 Highly Intelligent Breeds

Border Collie
Australian Shepard
German Shepherd
Poodle
Huntaway
Kelpe



Laid Back/Calm Breeds

Shih Tzu
Maltese
Basset Hound
Cavalier
Bulldog
Greyhound
Pug



Rescuing a Dog

So many dogs need good homes at animal shelters that encourage people to adopt dogs. With so many incredible dog-fostering teams across New Zealand, you can feel assured that you will have support from these teams when you are ready to adopt. You can always talk to the team at the rescue group if you wish to adopt one of their dogs, they will be able to tell you more about the dog's character, and whether or not they have any behavioural concerns you should be aware of.



Awesome Dog Rescue Teams

Rescue Revive Rehome – Bay of Plenty