I used to make a stricter version of this in a pie dish but these days it all gets thrown on an oven tray to bake to a crispy-edged thing of beauty. Late summer cooking doesn't get easier than this!
Serves 4
Ingredients
1-2 potatoes, sliced thinly
2-3 courgettes, sliced thinly
1⁄3 cup plain flour
1⁄3 cup grated parmesan
1 teaspoon sea salt
1⁄2 teaspoon black or white pepper
Pinch chilli flakes
Olive oil
Big bunch basil leaves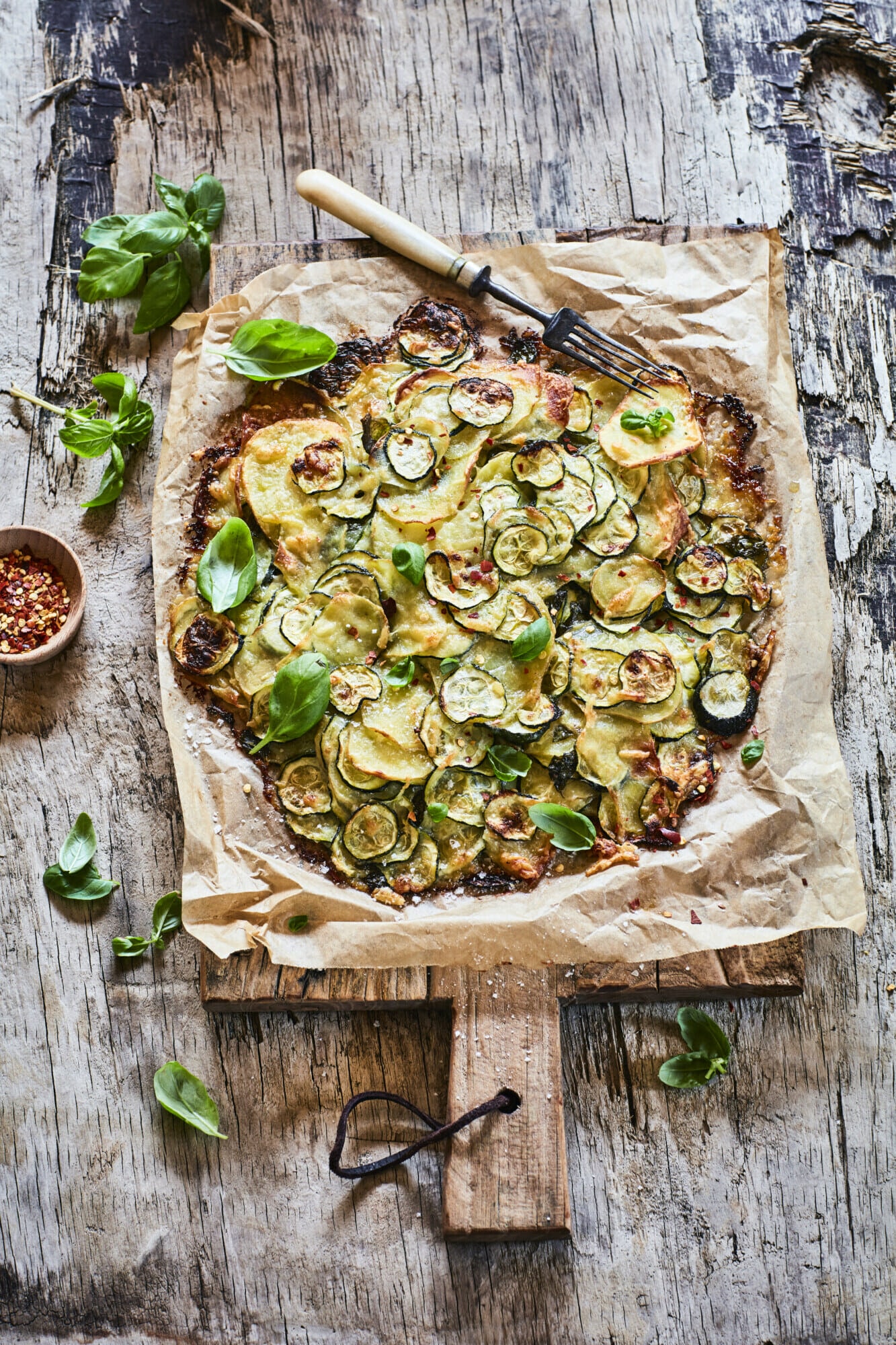 Method
1. Heat oven to 190°C. Line a baking tray with baking paper.
2. In a big bowl, mix potato, courgette, flour, cheese, salt, pepper and chilli flakes until vegetables are well coated in flour. Drizzle over some oil. Pile half the ingredients onto the tray in a big circle, top with torn basil leaves (reserve some for scattering over once cooked), then add remaining potato/courgette mixture. Drizzle over bit more oil. It will settle down into itself as it bakes.
3. Bake for 30-40 minutes until golden and crispy on the edges and potatoes are cooked through. Leave to cool for 5-10 minutes before scattering with basil leaves then slicing or scooping up portions. It's also just as good served cold, so any leftovers will be welcome.
Nici's note:
For vegan friends, make this pie without the cheese – it's just as delicious.