Choreographer Turned Painter Sarah Albisser Pirouettes from The Dance Floor and The Studio
"Art is an expression of freedom," says Sarah Albisser. "It's connecting with your subconscious mind and being able to express emotions, thoughts and feelings into a visual form."
Sarah learnt the art of improvisation as an award-winning choreographer in New York before moving to Wellington. Like her dance, she starts her painting and drawing projects simply by moving in her home studio. "It's that power of being in the moment," she says. "Just connecting with yourself and then things flow. That's my way of getting into something deeper."
The contemporary artist moves between mixed media styles, especially when she needs to step back and seek a new perspective. She has experimented with classic black and white portraits for more than 14 years – focussing on tones, lines and forms. "Black and white has something more abstract and there's also a simplicity about it," she says. "Colour feels like a distraction from what I want to do."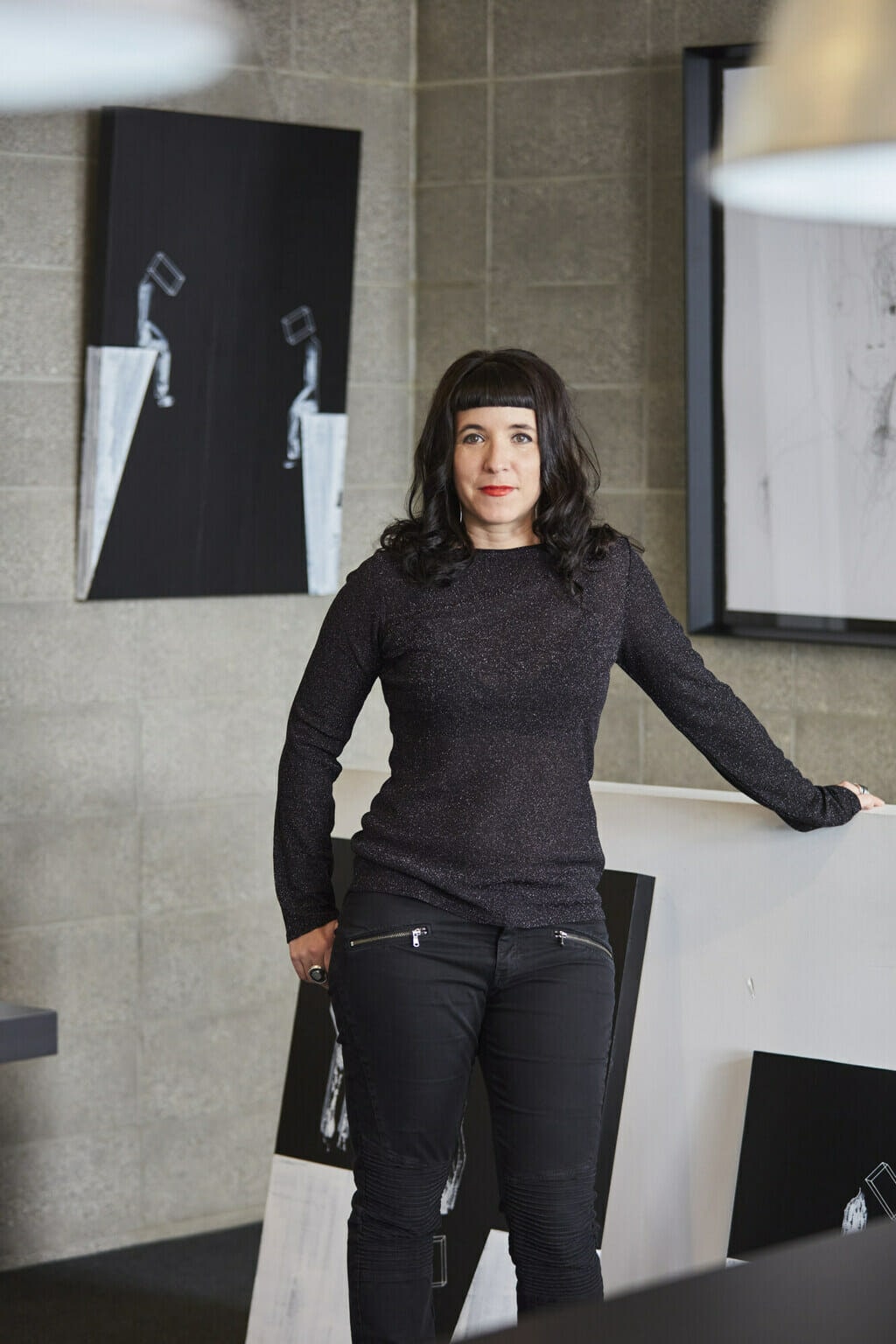 Her work focuses on strong female characters, with a powerful presence. Her large paintings centre on two figures that are one and the same, a realistic figure and its more abstract side. Meanwhile, her "wirehead" drawings have evolved from a history of sketching. Inspired by a lifelong fascination with faces, expressions, body and gesture, Sarah has created these women through "uncontrolled and controlled chaos". Her paper works include ink and the stitching of a thick thread, which keeps its natural curl for a more 3D effect. She also works with Perspex for a unique texture.
Recently, Sarah created a lockdown series that centres on figures with a black box for a head. They are a reminder to track how we are feeling during these panicked pandemic times, as well as where we are going. They also represent how our minds store our past and present.
Sarah's upbringing in Lucerne, Switzerland, is etched into her work. From the time she could first hold a pen, she would create beside her father, an architect and artist, in his home studio. Her parents collected minimal and abstract art, and Sarah can remember days spent in tow, touring galleries in nearby towns.
Her current home in Eastbourne, Wellington, is an inspiring and active spot, close to the beach and walking tracks. The art she chooses to display here varies, but she is drawn to surrealism. "I do like beautiful things," she says. "Sometimes you see something and you just fall in love."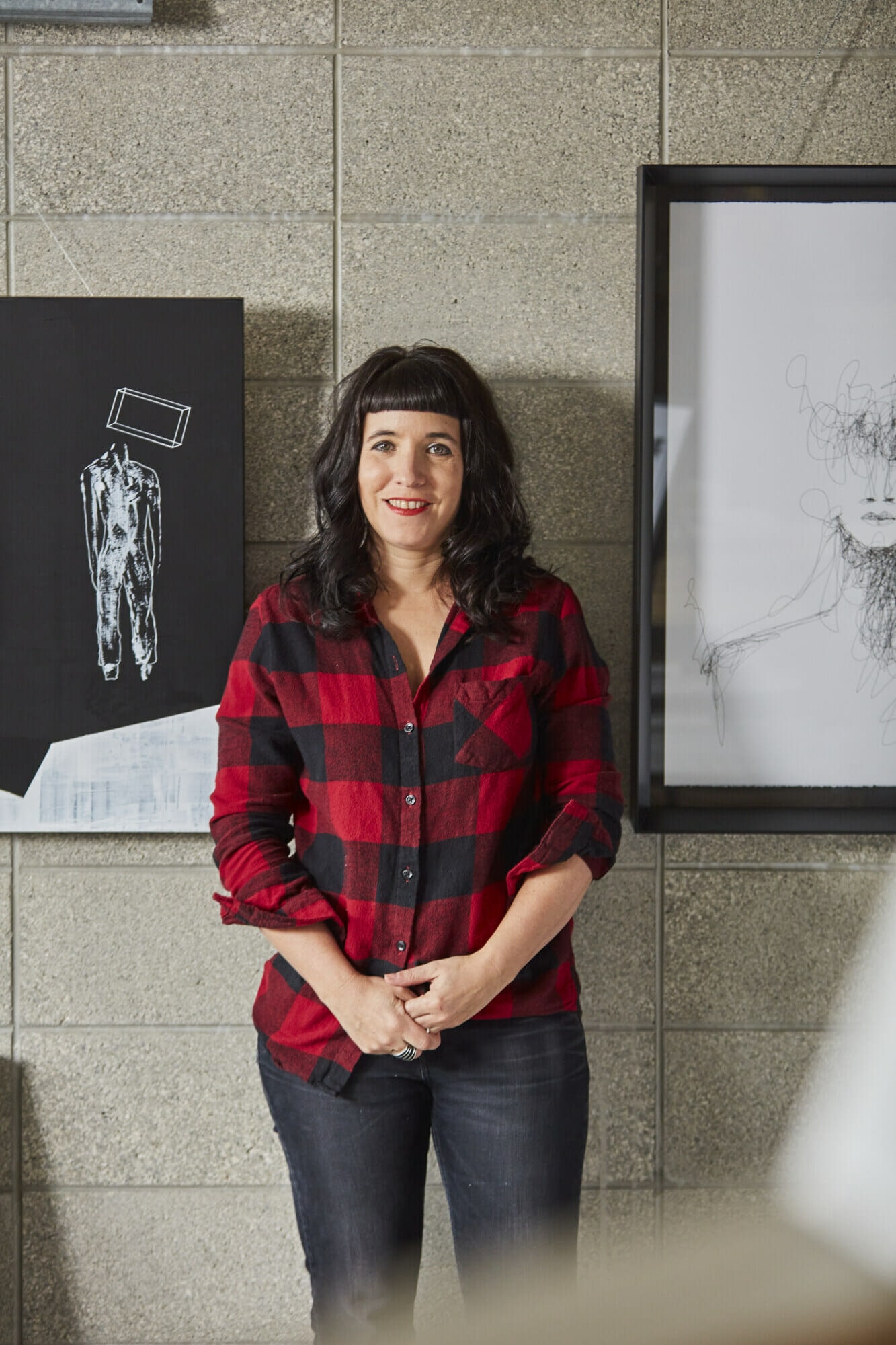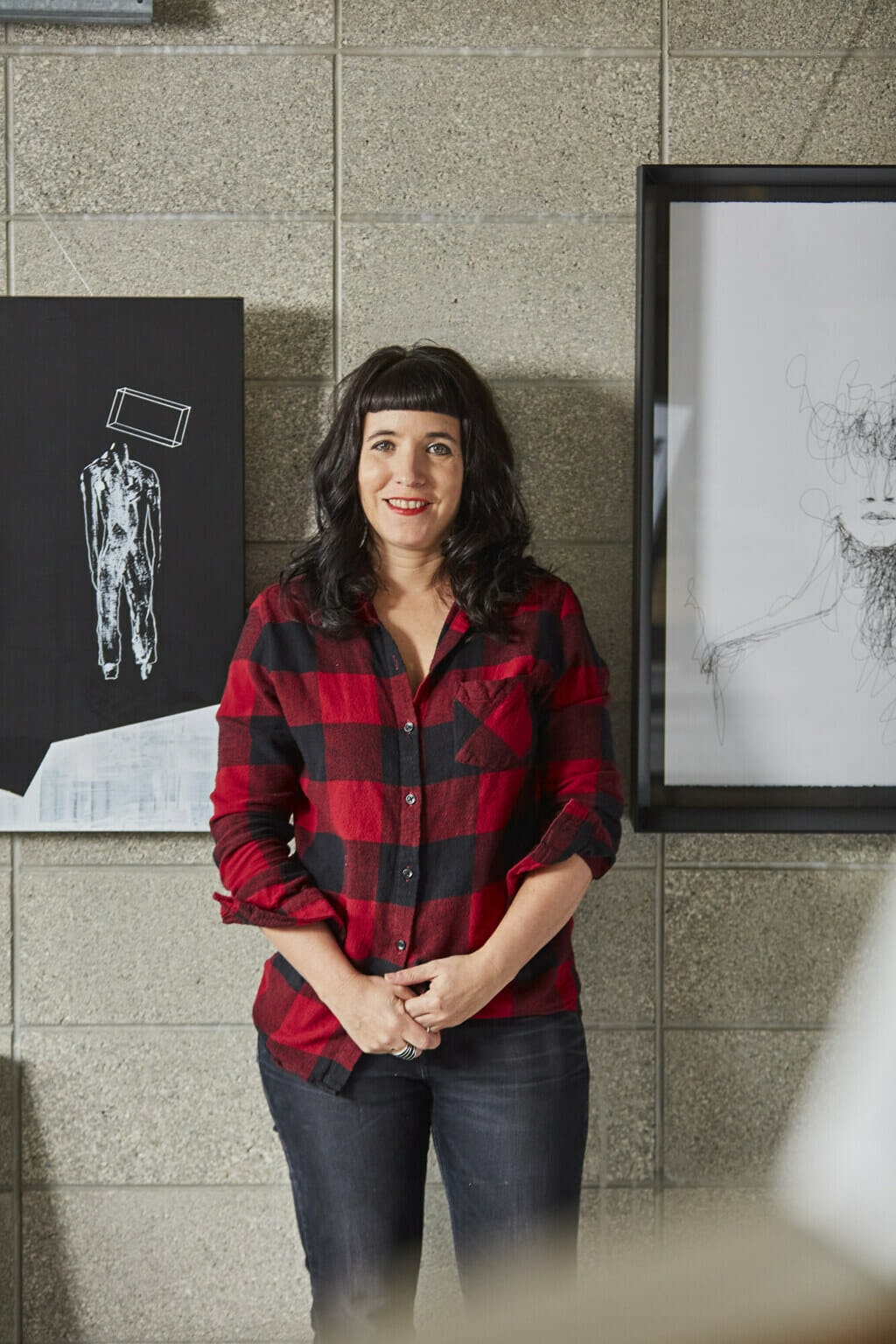 Sarah's work can be found in galleries and stores around New Zealand and her artworks are held in private collections around the world. When choosing art for new homes, she invests time in the final look of each piece, presenting them in angular black frames that work well with both modern and traditional interiors.
She sees art in everything, and has even designed a special bottle for Adorn Beauty Gin. The work is a manifestation of female beauty and power, which she says comes from a woman knowing her true self.
"I can't imagine life without creativity," says Sarah. "I think everybody is looking for or has something in their life where they can express themselves."