Clever wahine are behind some of New Zealand's top craft beers. Sharon Stephenson sat down for drink with four of them.
Here's one from the 'I didn't know that' file: while the brewing industry has traditionally been seen as a bearded boy's club, 'brewsters' – the medieval term for a female brewer – have been making beer since the stone age.
A quick history lesson: it was women who originally brewed beer for both religious reasons and as a cheap source of household nutrients. In fact, women were killing it in the brewing space until that pesky fundamentalist religious movement, the Reformation, showed up in the early 16th Century. Male brewers, who saw an opportunity to wipe out the competition, accused female brewers of being witches, a fate often punishable by death. Not surprisingly, women stepped away from the fermenting tanks.
Roll the clock forward to 2023 and women globally are reclaiming the brewing crown they once owned. WOMAN asked four of them why they do what they do.
A nail salon isn't the usual place for a career epiphany but that's where Heidi Crockett, 49, started her journey to co-owner/head brewer of Warkworth's Colab Brewing.
It was early 2020 and, mid-manicure, Heidi was scrolling through Trade Me.
At the time, she was living in Auckland with her husband Martyn, a sales engineer, and their two children Tayla, 9, seven-year-old Jack, and managing up to 150 staff in large corporate contact centres.
"But I was bored with my job and wanted a career I was excited about," says Heidi.
Inspired by her parents who were both self-employed (her father as a landscaper, her mother – who recently retired at 82 – as a ballet teacher), Heidi was looking for a business to buy.
She came across a three-year-old boutique craft brewery, Colab Brewing, for sale. She and Martyn had long brewed their own beer at home and Heidi knew that with her science background (she did a science degree at Otago University) and Marty's project management skills, they could make a go of it.
It wasn't great timing: shortly after the couple bought the business the tide went out on, well, everyone, thanks to the global pandemic.
"Between lockdowns we spent three months with the previous owners learning all their processes because going from home brewing to a commercial operation is a very different proposition."
During that time they also managed to sell their Auckland house and bought a 1.1ha property in Warkworth where a 9m x 6m shed now houses their brewery.
"The previous brewery had three 300 litre tanks but we've increased capacity to six 1,000 litre tanks," says Heidi proudly.




She admits it wasn't easy transitioning from a contact centre to the brewery but a small business course and lots of research helped.
It also helped that Martyn retained his day job to financially prop up the business until it was able to turn a profit. "Martyn helps me brew at weekends but during the week it's just me."
While changing professional tack in her 40s was "a total leap of faith", it delivered a job Heidi loves that allows her more time with her children.
"Previously, I'd be away from home for up to 16 hours a day but now I work from home so I can have more of an impact on the kids lives. For example, I can go to their hockey practice and make up the time later." The downside is that Heidi is often in the brewery seven days a week.
But her hard work was recently rewarded with a gold medal and three bronze medals at the New Zealand Beer Awards (a bit like the beer Olympics).
Ask Heidi if she's come across sexism in the industry and she'll laugh.
"One hundred percent! When we first started, both mine and Martyn's names were on the website and people would always ask for Martyn, even if I'd been the one they'd been dealing with! So we took his name off the site and now they have to deal with me."
Heidi signed up with Pink Boots Society, a global organisation that supports women working in the brewing industry, and admits it's a great educational and networking resource.
"This industry has a long way to go in terms of how it treats women but thankfully things are changing."

In 2021 Heidi launched Say it With Beers, an initiative that allows customers to design their own beer cans (filled with Colab Brewing's six or so flavours). It's proved popular with bars, corporates and gift givers.
"That's where I see us pivoting. At some stage we'll also expand and move into bigger premises in Warkworth, maybe with a restaurant. But I always want to keep things boutique."
****
If you'd told Lauren Yap a decade ago that in 2023 she'd be the co-owner/head brewer of Brood Fermentation, a winery and brewery in Nelson, you would probably have copped a side-eye.
Back then Lauren, 29, was living in her native Portland, Oregon and, having completed an environmental science degree, was working in the hops industry.
"I wasn't a beer drinker but through work I was meeting lots of awesome brewers who loved their jobs. It made me curious about the industry."
So when a brewer's job came up at a Portland brewery, the heard brewer took a chance on the eager Lauren. "He also liked that I was a beekeeper because of his interest in mead," she recalls.
There were, it turns out, a lot of boxes to tick.
"Brewing is a physical job. It's not something you can learn from a book, you have to learn by doing."
Wanting to expand her growing knowledge of fermentation, after two years later Lauren applied to do a four month harvest at Cloudy Bay Vineyard in Blenheim.
She returned home not only with experience in wine fermentation but also a partner, Kiwi winemaker Jim Brown.
In the US Jim got a wine-making job and Lauren went back to brewing craft beer. But after seven months, keen to "focus on the kind of product that we wanted to make and drink", they started casting around for the perfect place to do it. Enter Nelson which had an ample supply of both grapes and hops.
"We wanted to make beer and wine so started farming a vineyard and got part-time jobs – Jim at Unkel Winery, where we make our natural Brood Fermentation wine, and me in the hops industry."
Opening a business during Covid was never going to be easy, particularly when many of the bars and restaurants they supply around Aotearoa closed either temporarily or permanently. There were numerous 3.00am moments about whether they should stay in the business they'd ploughed their life savings into.
Instead, this enterprising couple came up with ways to capture palates and wallets, including using fermented skins leftover from winemaking in their ales.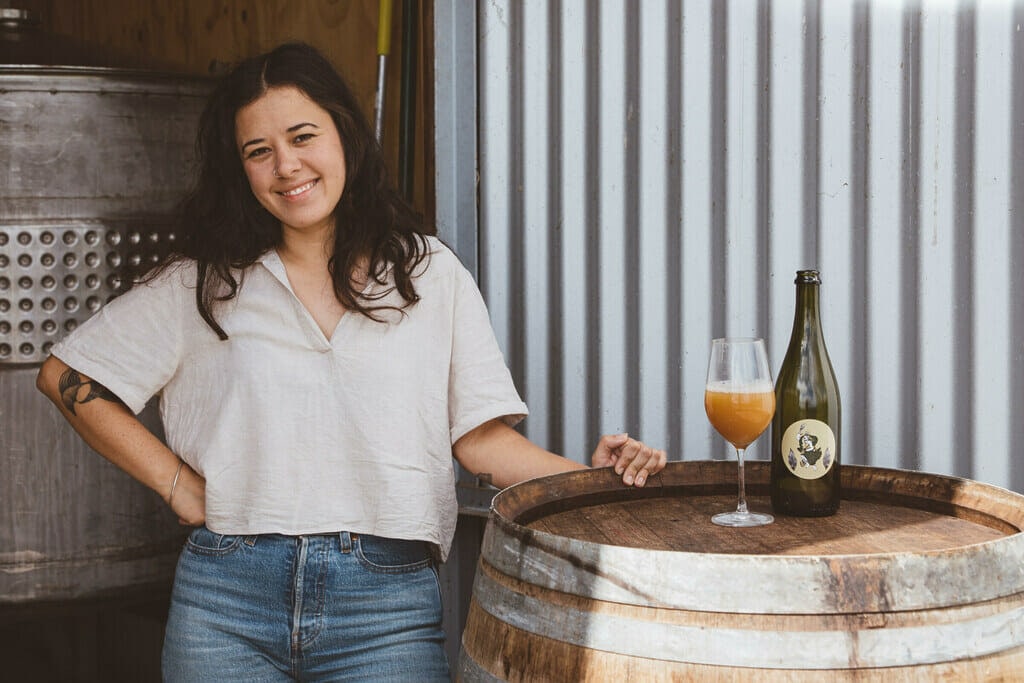 Today, Laura brews 10 or so barrel-fermented beers, including seasonal tipples such as salty smoked stout and a feijoa rye which won them gold at last year's New Zealand Beer Awards.
Further vindication recently arrived via export orders from the US, Japan and Australia.
"That has been a real high for us."
What can get old is the assumption that Jim is the brewer and Lauren is the winemaker.
"Some people are still surprised that I know anything about beer! But Jim is my biggest advocate and he'll bite back and put them straight. Women brewers are becoming more visible in this industry and the challenge now is to offer support and encouragement to the next generation of female brewers."
****
If things had gone to plan, by now Monique Cook would be running a restaurant, possibly her own, instead of spending her days weighing and mashing grain.
But the brewer at Wellington's Choice Bros brewery couldn't be happier.
"I love working in this industry," she says to Woman+ after a successful weekend at Beervana, Wellington's annual beer festival.
"There's so much to learn and it never gets boring."
Monique, 35, found a home in hospitality early, thanks to a father who managed restaurants and three siblings who worked in them.
"I started as a kitchen-hand at 13 and over the next 20 years worked my way around the industry, from bar manager to hotel duty manager."
In January 2021, one of those gigs led Monique to her beer light-bulb moment.
"I got a job as a duty manager in the Choice Bros bar and as part of the induction, they run sessions in the brewery so that new staff can understand how a brewery functions."
At the time, Monique's tastes skewed more to wine than beer.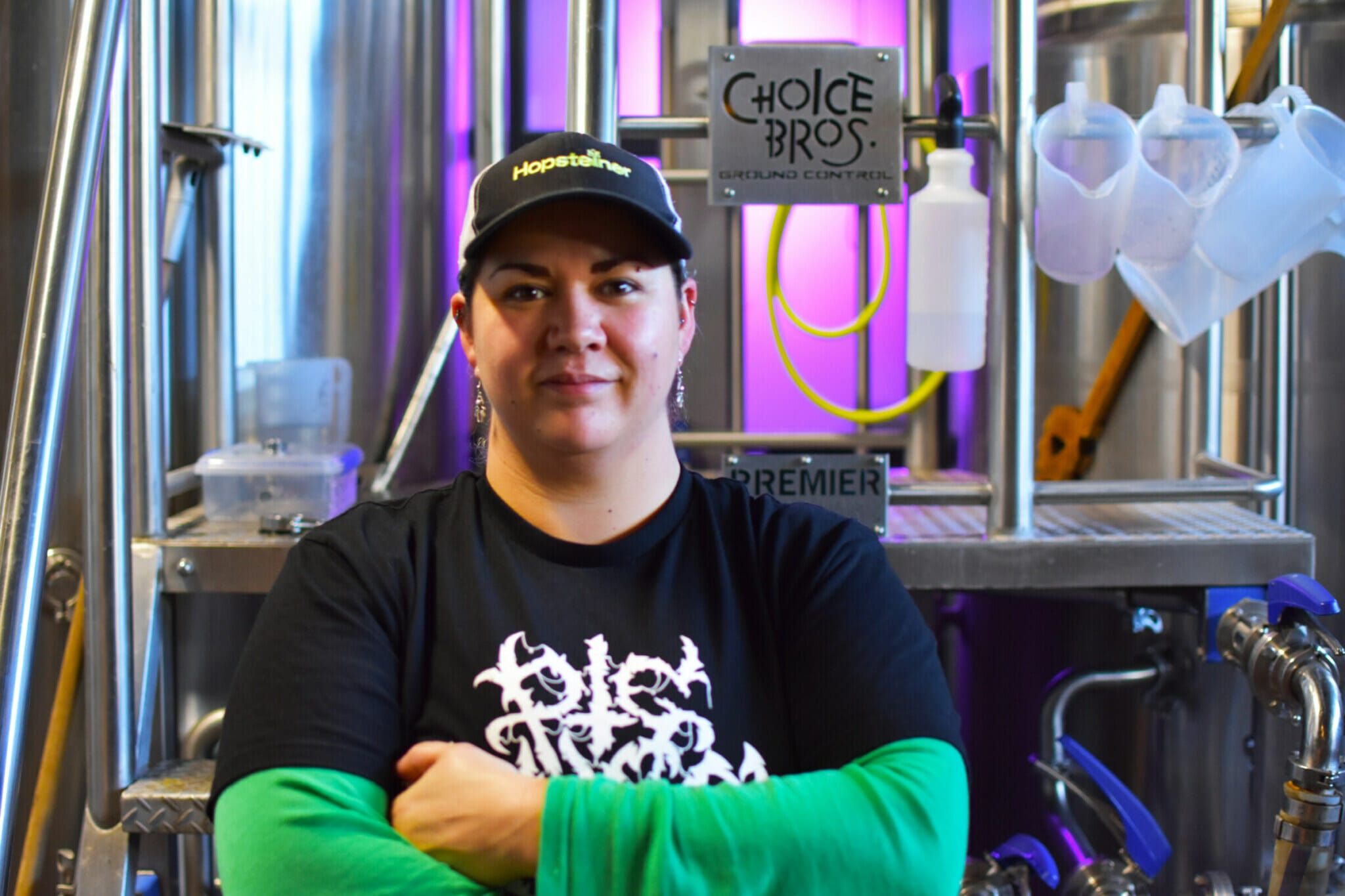 "But on my induction day, I realised how much there was to know about beer – and how much I didn't know. A whole new world opened up that I wanted to be a part of."
For six months though, Monique had to look longingly at the brewery from her spot at the adjacent bar until an opening as an assistant brewer came up.
"I had no experience but my boss loved my hospo hustle – my attitude to planning, getting things done, moving at pace and my organisational skills. Plus I was really hungry to learn."
Two years down the track and Monique is one of three brewers at Choice Bros, covering every aspect of the production and distribution process.
"At the beginning I was nervous to be left alone in the brewery but now I'm a confident brewer."
A fact borne out by the bronze medal Monique's beer, The Paralyser, won at the recent New Zealand Beer Awards.
"I knew nothing about beer when I came into this role and although there's still a lot to learn I'm so proud of myself because I did the research, came up with the recipe and then made it."
Monique, whose favourite off-the-clock tipple is a crisp IPA, says the ultimate goal is to have her own brewery.
"I have such a passion and joy for craft beer now so to be able to translate that one day into my own label is the dream."
***
2020 was a year most of us would like to forget. But the year that brought us a global pandemic dealt a double blow to Jess Wolfgang, the co-owner/head brewer of Wanaka's Rhyme X Reason brewery.
In November 2020, Jess fell 5m off the back of a ramp, breaking a number of bones and knocking herself out.
Since then, her PCS (persistent concussion symptoms) have thrown up a range of challenges.
"Just getting through the day feels near impossible at times," says the 39-year old. "On a good day, I can brew beer with assistance and I'm still able to develop new recipes but the PCS is holding me back from making a full return."
Fortunately, Jess's partner in life and work, mechanical engineer Simon Ross, has been helming the brewery the couple started in the back streets of Wanaka in 2017.
Born and raised in Australia, Jess parlayed her love of beer into a job as assistant brewer at a micro brewery and pub near Newcastle.
She immediately knew she'd found her niche: "Even though we worked so hard in sometimes extreme heat, it was incredibly fun. I always knew I wanted to own a bar and music venue but it wasn't until that job that my enthusiasm for craft beer really started."
Seeking a new challenge after six years, she and Simon, a Kiwi she'd met in Australia, visited Wanaka on a ski trip.




"We thought it was strange that there wasn't a taproom in a ski town because most ski towns around the world have numerous breweries."
After finding a suitable location, and shoehorning 10 tanks into the former mechanics workshop, the couple flung open the door to Rhyme X Reason.
Today they produce around 12 award-winning core beers, from IPAs to porters and pilsners. "At one stage we were making 33 seasonal beers which was a huge workload and a bit overwhelming for customers so we've pared that back to around half a dozen seasonal brews a year."
The key to the brand that's know for its sense of humour "(We try not to take ourselves too seriously") is consistently good beer, says Jess.
"We've had lots of curve-balls to deal with over the years but it's been fun. We're a small brewery producing quality over quantity. We never set out to build an empire and want to enjoy our low-key lifestyle. At the end of the day, we enjoy brewing and want it to be fun."
Related Article: Breaking The Mould: The Weird And Wonderful Burgers At Visa Wellington On A Plate