A shift in thinking helped Jennifer Te Atamira Ward-Lealand escape a "rabbit hole of despair" and rise to face the Covid challenge. She tells Aroha Awarau all about her new horizons.
This time last year, Jennifer Te Atamira Ward-Lealand was planning to do great things. The stage and screen legend had just won the prestigious title of New Zealander of the Year for her advocacy work in the arts and her commitment to te reo Māori, and her calendar was quickly filling up with speaking engagements and acting work.
But three weeks after the ceremony, where Jennifer was presented the award by Prime Minister Jacinda Ardern, the country was hit by the Covid-19 pandemic and went into lockdown. Suddenly, all of Jennifer's commitments as New Zealander of the Year were cancelled, along with her acting, teaching, directing and voiceover jobs. For the first time in her 40-year career in the arts, one of our most accomplished actors wondered if it was time for a change.
"I was stunned. I'd emerge from the office having checked my emails to say to the family, 'Well, that's job number four gone'. Then job number five, six – all cancelled. It was endless," recalls Jennifer, 58. "I was seriously contemplating what I'd do for a career. It was a very strange state of not knowing what my future would bring."
Although it was a difficult period, and something that many New Zealanders were going through, Jennifer knew she had to remain positive, not only for herself, but also to make sure her family – husband Michael Hurst, 63, and sons, Jack, 24, and Cameron, 21 – were OK during the pandemic.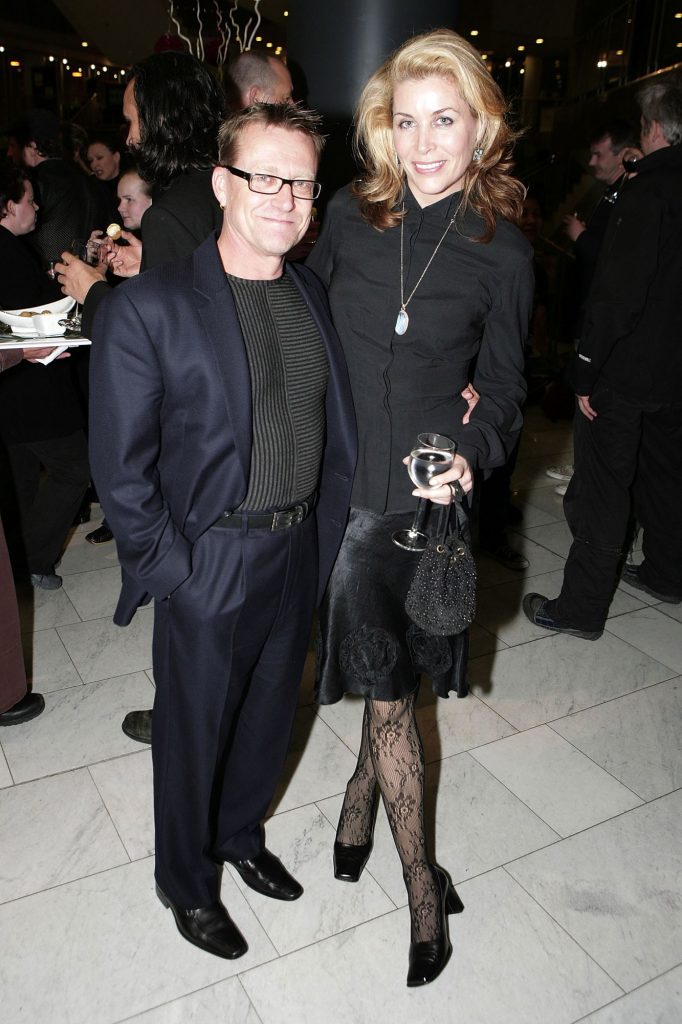 "I had to get out of this negative mindset and back into something that was not going to lead me down a rabbit hole of despair," says the actor. "I reminded myself of the things that have always sustained me, and that something new was around the corner, even if I didn't know what it would be. I don't know why I'd forgotten that and was doubting myself – maybe because this pandemic was something we've never experienced."
Back in action
Once Jennifer changed her attitude, things started to change. Ten days into the lockdown, she was asked to perform in Anton Chekhov's The Seagull, produced by the Auckland Theatre Company.
The unique show had to adapt during a pandemic – rehearsals were done via Zoom while the actors were in self-isolation, and the performances were available to audiences online in weekly instalments.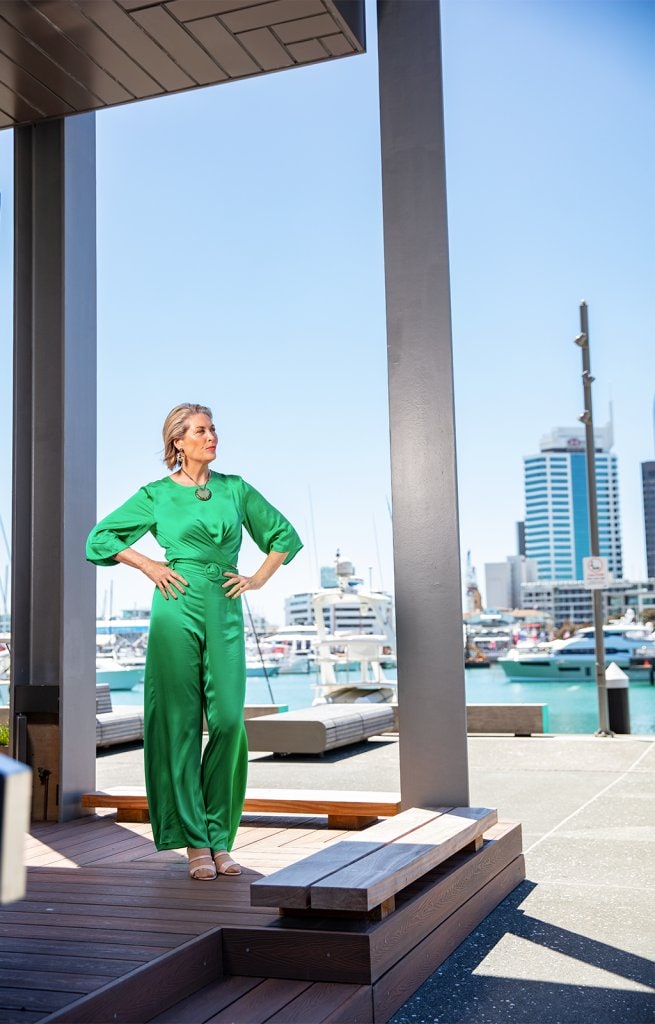 "Being with my acting tribe and working again is just what I needed," says Jennifer. "When the cast finally got to see each other in person at the end of lockdown, we fell on each other like puppies."
Jennifer got through the lockdown and her calendar has been filling up again. The bulk of her recent work has been as an intimacy coordinator for local and US film and television productions.
A relatively new role in the entertainment industry, intimacy coordinators help facilitate the sex and physically intimate scenes between actors, much like a stunt coordinator, to make sure actors are comfortable and safe from physical or mental trauma.
As president of the actor's union Equity New Zealand, Jennifer and her board campaigned for better practices around sex and intimate scenes on stage and screen. She's proud to head a union that has been first in the world to bring about these guidelines and she has taken a further step by training to become one of the few intimacy coordinators in Aotearoa.
"For years, we've heard about poor practices – on set and during auditions – and of people getting physically and psychologically hurt," explains Jennifer. "I could see what a fundamental difference it made to an actor to have some professionalism around what's often one of the most exposing and vulnerable situations they can be in. I realised then that I had to do this work because I want to change actors' lives for the better."
Badge of honour
Jennifer's other great passion is learning te reo Māori and advocating for Aotearoa's indigenous language. In the middle of our interview, the family cat Ruby enters the lounge and Jennifer immediately speaks to her in Māori.
"Takahurihuri," she says, asking Ruby to roll over. After hearing the command, the clever cat does just that, much to Jennifer's delight.
"I just love speaking te reo Māori and if there's no one around to speak to, I'll just talk to my cat," she laughs.
She says her 12 years of being a te reo Māori student have enriched her life in many ways. "When I first started learning, people would often ask me why – what use would the language be for me, like I had to prove it had some value. But learning te reo Māori has fundamentally changed me as a person. I feel so much more settled in my own skin as a Pākehā New Zealander."
She's keen to be a role model to other non-Māori who want to embark on their own te reo journey. "There are incredible Māori who have fought and advocated for the language for decades," she says. "They've done all the heavy lifting in encouraging Pākehā to embrace te reo Māori. If I can be an ally and help in some way, so Māori aren't always the ones to do it, then I'm happy to be in that role."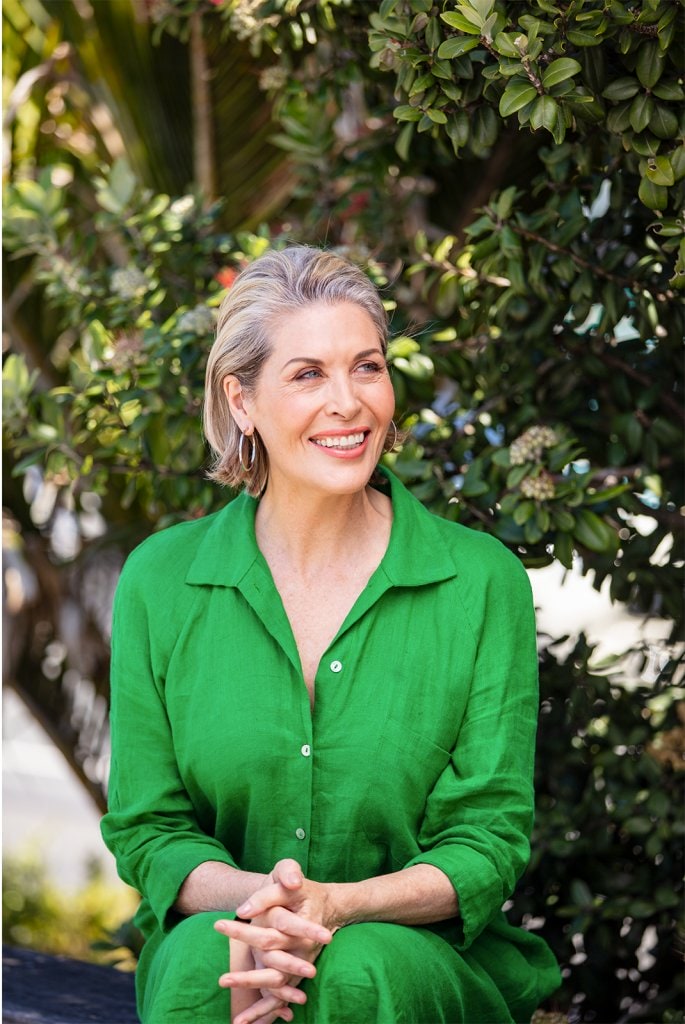 The actor was honoured when a Māori name was bestowed upon her by her mentors and renowned te reo Māori stalwarts, Sir Tīmoti Kāretu and the late Professor Te Wharehuia Milroy. They gave her the name Te Atamira, an appropriate title meaning "the stage".
"I think they understood my love for te reo Māori is not a fleeting thing – I'll love this language until the day I die," she says. "By giving me this name, I see they've also laid down a challenge: to use this name for good and live up to what it means. It means that every time I stand on a stage, or in front of an audience – apart from when I'm playing a character – the first words that I speak will be in te reo Māori."
My love for te reo Māori is not a fleeting thing – I'll love this language until the day I die.
Despite the uncertainty of last year, Jennifer has a lot to look forward to in 2021. In April, she'll be stepping behind the camera for the very first time, making her directorial debut on the short film Disrupt, which is about the devastation of meth addiction in New Zealand. She also recently filmed a guest role in an episode of the Kiwi whodunnit series The Brokenwood Mysteries. The experience on set was particularly special because she got to work alongside her camera-assistant son, Jack, for the first time.
"When your child is out there doing their own thing, it's very rare as a parent to be able to see them in their working environment. It was a beautiful experience working with Jack and seeing his talents and his great work ethic. I was very proud."
This month, Jennifer will return to the stage in the Auckland Theatre Company production of Two Ladies, a play inspired by US President Donald Trump's 2017 trip to Paris, when he was French President Emmanuel Macron's guest of honour at the annual Bastille Day celebration. Jennifer will play Hélène, a character loosely based on French First Lady Brigitte Macron, with Mean Mums actress Anna Jullienne playing Sophia, a Melania Trump-inspired character. The play opens in Auckland on February 9 and is set to tour the North Island in March.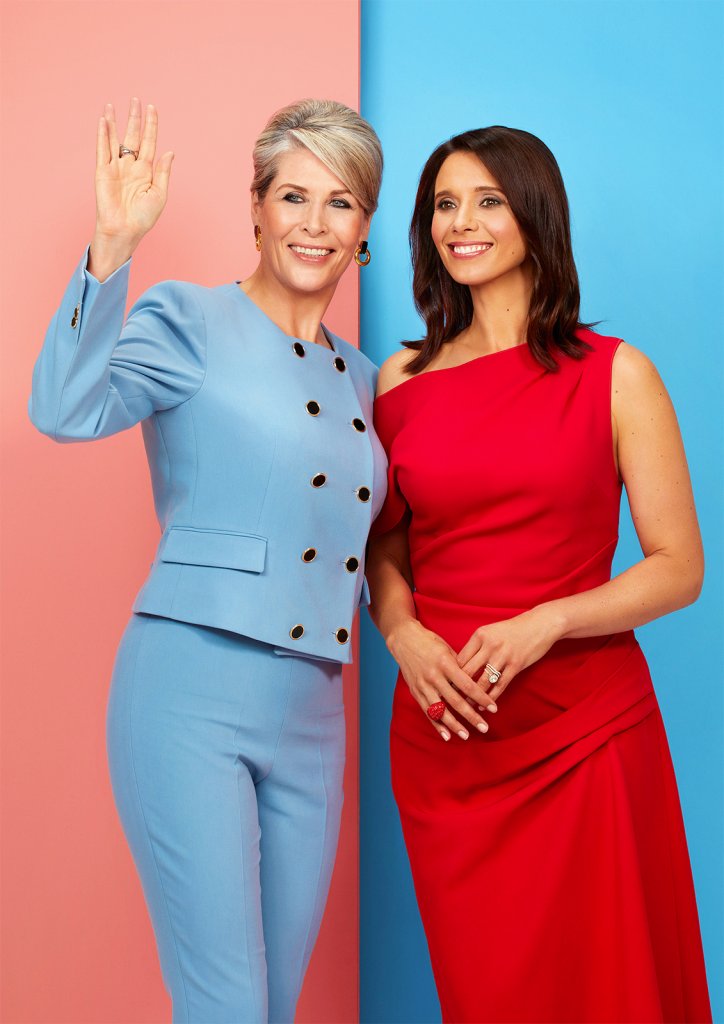 "I feel really fired up at the moment!" says Jennifer. "I'm energised by these great creative projects and all the terrific people I've been working with.
"When I was in my thirties, I remember thinking, 'Oh, I'm in my prime!' Then I reached my forties and fifties, and I thought, 'No, now I'm in my prime.' In two years, I turn 60, and I'm confident I'll feel the same way.