As a child, Kanoa Lloyd adored Bannockburn, where she'd go sledding in winter and looking for baby goats in the spring. Now she comes back to visit her nana and soak up the slower pace of life.
Kanoa Lloyd, co-host of Three's The Project, lived in beautiful Bannockburn as a child, and has vivid memories of swimming, sledding and cruising around the family farm on a Land Rover with her grandfather. Now she goes there to truly relax, see family and enjoy the local wine.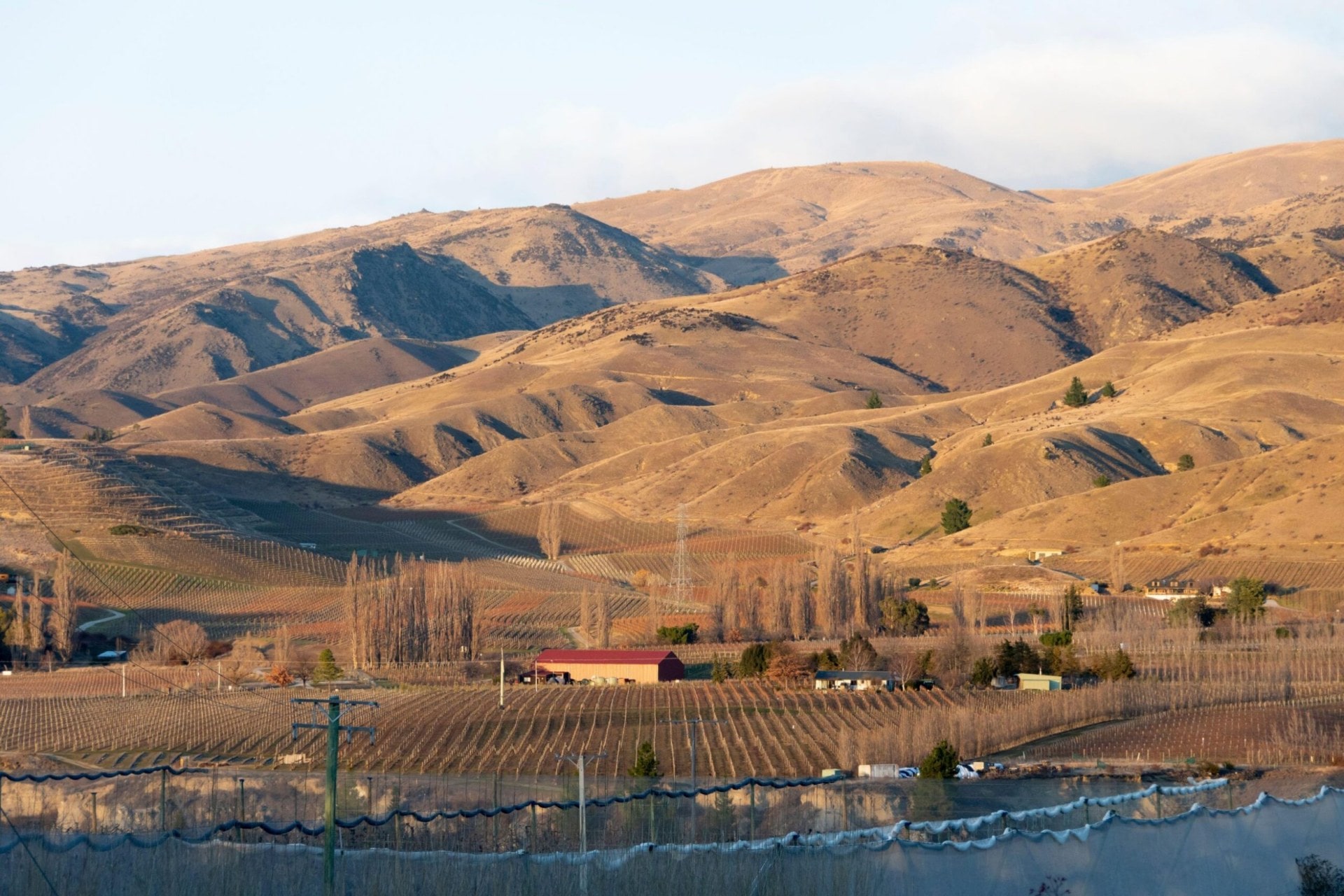 Where is your favourite place in New Zealand?
Bannockburn in Central Otago. I lived there when I was five years old before we shifted to Dunedin, but my grandparents stayed, so I spent every school holidays there when I was growing up, and I still have family there now. It's just out of Cromwell and less than an hour from Queenstown. It is known for beautiful wine, but in between the grapevines are lots of gold mining buildings, beautiful places to swim and long picturesque walks.
What do you like to do there?
When I was young, swimming in the inlet, sledding down the icy hills in winter and trying to find the baby goats in the spring. These days, I enjoy the wine side of Bannockburn (I think Carrick Winery has the best wine and views), but the place is still about family, barbecues, swimming and adventures. I don't sled any more. I've come to realise I'm more into summer than winter.
What is your favourite memory?
There are so many, but if I had to pick just one, I would say it's from when my pop was still alive. My siblings and cousins and I would all ride on the back of his old Land Rover to do jobs on the farm. I don't think we were very helpful but we loved it.
What is so special about Bannockburn?
Despite all the development in Cromwell, Queenstown and Wanaka, Bannockburn has remained relatively unchanged. The same farming families are still farming, many of the properties are hundreds of years old. It's big news if someone paints their front door.
What are the best things for visitors to do?
Take a picnic and find your own spot around the inlet. Get your walking shoes on and head up to Stewart Town to see the gold mining ruins. There is a really great bike ride from Bannockburn to Cromwell – if you're heading in the opposite direction save some steam to get up the big hill. For me, one of the best things about Bannockburn is that there isn't actually a huge amount to do. So you actually have the chance to do nothing and not feel bad about it, which I think is a luxury.
Where do you stay when you are there?
I stay with Nana. She's a great host, but there's no room for any extras, so I recommend you look for a wee holiday rental on Airbnb.
What are your favourite places to eat?
Black Rabbit Kitchen and Bar in Bannockburn is a hit with locals and tourists. I like to do a big shop at the Cromwell supermarket and stock up on delicious fruit and cheeses so I can live off homemade platters over summer. While in Cromwell, check out Old Cromwell – there are a couple of great eateries, like the Grain and Seed Café right by Lake Dunstan, that do an excellent coffee.
Any other spots to check out?
Since most travellers are probably flying into Queenstown, treat yourself to a couple of nights at Sherwood, which is an eco-retreat (they use solar power and focus on zero-waste principles). The view is epic and the food nutritious and delicious. Judge me if you like but I am, and will always be, a huge fan of Puzzling World in Wanaka. I love the maze. It's a family tradition to go at least once a year.
What do you love about places like this in New Zealand?
They have a different pace to day-to-day life in Auckland. Obviously I love the hustle and bustle and drama and excitement of a vibrant big city, but I also know and appreciate how important it is to slow down sometimes.