I have always said that travelling is one of the only things that you spend money on that truly makes you richer as a person. With Covid-19 a thing of the past (well, sort of), and travel becoming the norm again, the travel bug is back in full swing.
In 2022, I was blessed to go on two overseas holidays, with far more planned for this year. So I'm here to share with you my top locations that should be on your radar if you're looking for any inspiration on where to go.


The Amalfi Coast, Italy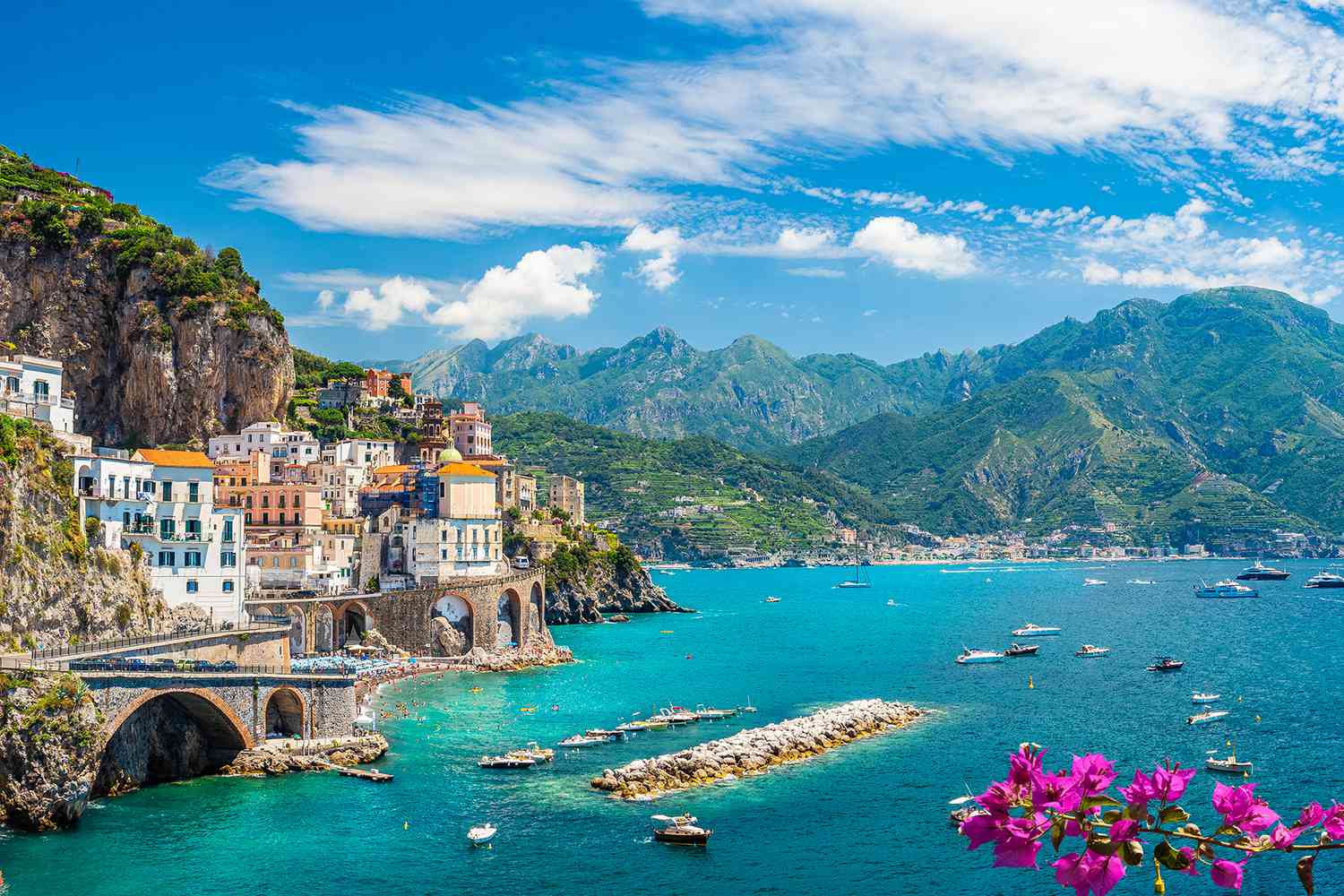 Italy is one of the most romanticised holiday destinations in general. From breathtaking lakes like Lake Como, the home of fashion in Milano, the classic Trevi fountain photo opportunity in Rome, to the canals in Venice… you're truly spoiled for choice when holidaying in Italy.
Whilst many people love doing Florence and Cinque Terre up the top of Italy, the prize in my eyes, is the Amalfi Coast.
Starting in Naples (the food capital of Italy… hello!), the Amalfi coast has absolutely everything you want in a holiday destination. Breathtaking views, stunning beaches, delicious food and ancient and historical sites.
If you want to stay for 10 days in Italy, this is the route I would recommend:
Your Italian summer Amalfi Coast road trip should start in Naples, with two days to explore the urban city area and devour some phenomenal street food (they have foldable pizza!). Head down to Sorrento to stay a few days where a visit to Pompeii and Ravello are due, and rent a boat for a beautiful day trip to the island of Capri. I highly suggest making your move to Positano for a few days. A restaurant on my radar there is called La Sponda, which provides sunset views. Following a couple of relaxing days in Positano, check out the towns of Amalfi and Praiano before flying out of Naples airport.


Cabo San Lucas, Mexico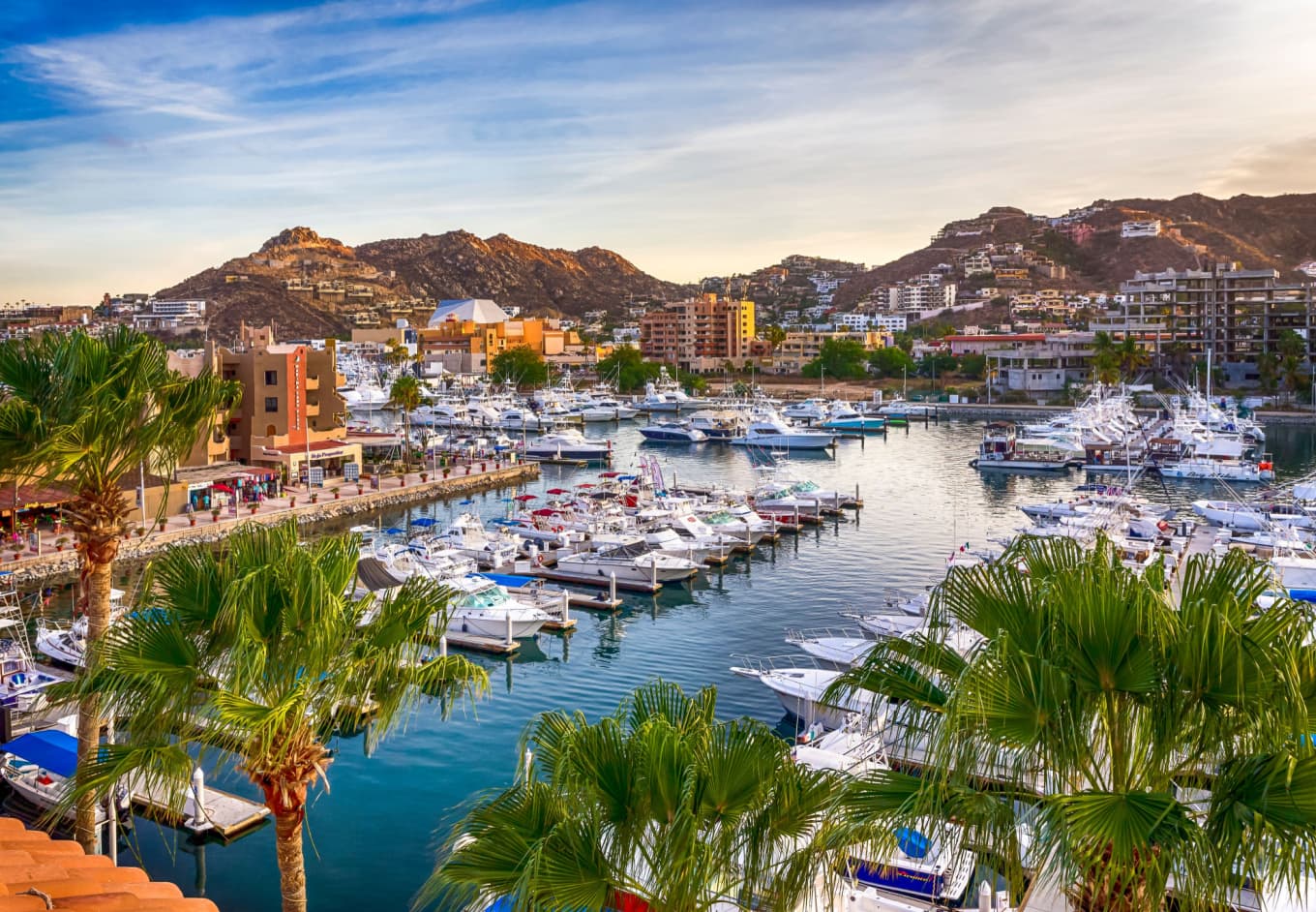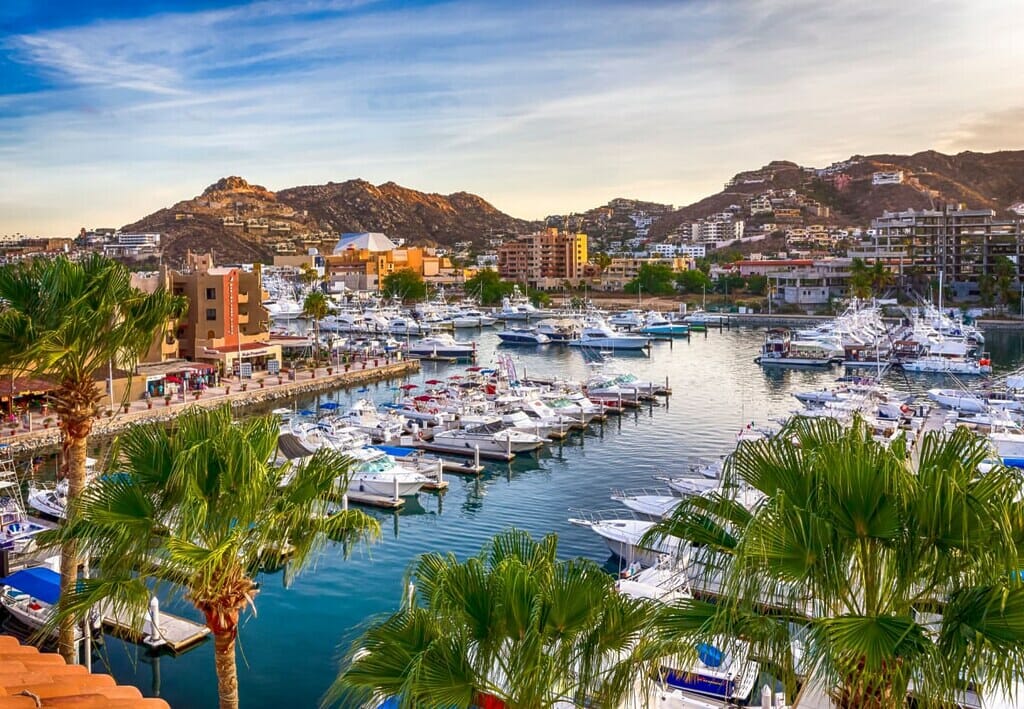 In December, I had the pleasure of visiting Cabo San Lucas in Mexico which was one of the most beautiful places I've ever been to.
Mexico is home to all-inclusive resorts (for a fixed price, everything in the resort is free, from buffet meals to massages and drinks). You can also get day passes to all inclusive resorts which is very rewarding if you want a day to unwind.
Cabo is a great location because it provides a local experience mixed with a lavish tourist experience. The marina area is a tourist hot spot where you can do a myriad of activities. We chartered a yacht for a day to take us to the main attractions like the split rock. We also drove ATV quad bikes through the Baja desert which was absolutely phenomenal.
Cabo is home to a number of exclusive restaurants and high end beach clubs that are perfect for sunset dinners.
It's the perfect mixture of a beach holiday with crazy adventures dotted in between. I would recommend going to Cabo if you are considering Mexico as a holiday destination – it's a much better alternative over Cancun which is extremely commercialised and purely for partying. Cabo is the classier cousin!


New York City, New York, USA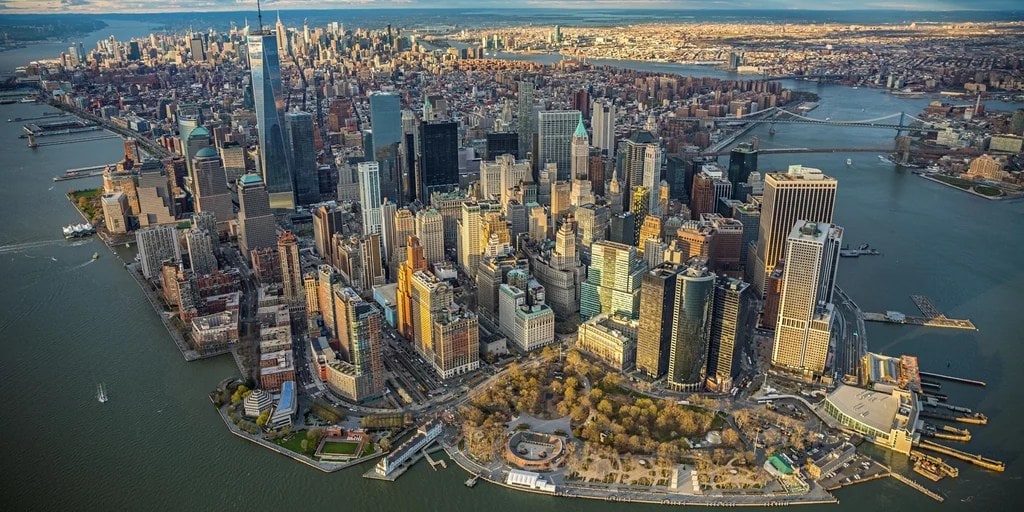 New York has been, and will always be, one of my favourite places to visit in the world. My brother went to University in Philadelphia, meaning that I'd always had the opportunity to go when I was younger. In May of 2022, I had the privilege of being back there.
New York is geographically condensed in its grid-like layout and has a well-connected subway system that makes it a dream to navigate as a tourist. There are so many things to see, delicious cuisines to try and places to visit.
NYC is a treat of culture and creative individuals living a fast paced lifestyle around you. Aside from the very obvious tourist locations like the empire state building, there's lots to see and do.
My top recommendations are to check out the following:
Metropolitan Museum of Art (The MET)
the Museum of Modern Art (MoMA),
Rooftop bars – my favourites being Public Hotel, the Crown and LoHi.
Take a stroll through Fifth Avenue, which will take you from central to the upper east side – it's the one with all the gorgeous high-end stores.
Have a picnic in Central Park.
Walk the Brooklyn Bridge, and have dinner in Dumbo.
New York is also great to visit at any time of year, the perk of a year end visit is the snow, but a summer visit will have you roaming around from dawn to dusk!


Budapest, Hungary

Budapest, the capital city of Hungary, is a beautiful city which is bisected by the Danube River, giving it a unique and picturesque feel.
The Hungarian capital is known for its gorgeous architecture and fine sights, being one of the most photographable capitals in Europe.
The unique and ancient architecture is complimented by a number of bridges and bastions through the old town which provide sweeping views of the city.
I plan on visiting Budapest later this year, and am very excited to visit a lot of the monumental sites. The top things on my list are the Buda Castle, Fisherman's bastion, the Szechenyi Thermal Baths and the Central Market Hall.
The Buda castle on top of Castle Hill is an architectural dream and is divided into three museums from the Hungarian National Gallery, the Budapest History Museum and the National Szechenyi Library.
Fisherman's Bastion is a fortress which provides city views and The Szechenyi Thermal Bath is a sweeping grand spa with both indoor and outdoor pools. This is perfect for a day of rest and rejuvenation. With over 120 geothermal springs, these baths are visually aesthetic, perfect for the gram. Who doesn't want to soak in a thermal pool with castle-like spired towers in the background?
The Central Market Hall is a gorgeous red brick building housed with a number of fruit, vege, sausage and food stalls. It's also topped with a food court.
Also known for an incredible party scene, Budapest has you covered if you're one for a big night out!


Honolulu, Hawaii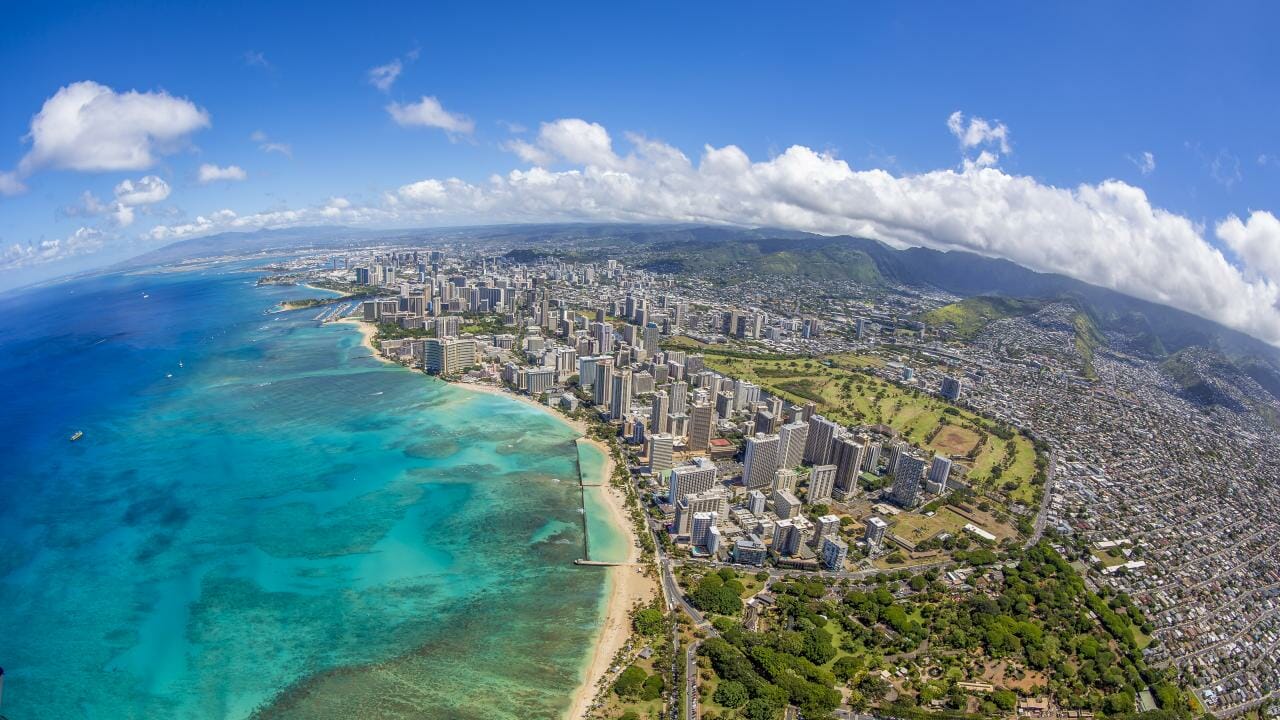 For those of you who want to slip away for 10 days on a beach paradise which still has a big city and American feel, the capital city of Hawaii should be at the top of your bucket list.
Honolulu is best known for its famous beaches (with Waikiki beach being a true stand out) and for the Waikiki centre being a hub for luxurious dining, nightlife and clubs, incredible shopping (particularly the outlet opportunities), and scenic palm trees.
Honolulu has luxurious accommodation options, with a number of high end hotels. In addition, my top recommendations of places to visit is:
Pearl Harbour for its historical significance
Diamond Head which is a dormant volcano landmark
Koko crater railway trailhead – a trail that you can do if hiking is something you enjoy
Hanauma Bay which is a beautiful natural preserve where you can swim with turtles.



You can't go to Hawaii without getting shaved ice either, so that has to be on your list!