The local star in the hit US sitcom, Young Rock, says her latest theatre play is forcing New Zealanders to confront their past.
Samoan Māori actress Stacey Leilua has become so spiritually connected to her newest theatre role that she describes the moment on stage as having an out of body experience.
Since making its debut at the Auckland Arts Festival in March, Stacey and the cast of Pacific women in the provocative play The Savage Coloniser written by poet Tusiata Avia, have been touring across Aotearoa. The unforgiving work is forcing audiences to confront difficult historical societal themes such as colonisation, slavery, genocide, sexual abuse and racism.
"Being in The Savage Coloniser is a liberating experience. Some people like to pigeonhole the work as a group of Pacific women being angry about colonisation but it's much more than that," she explains.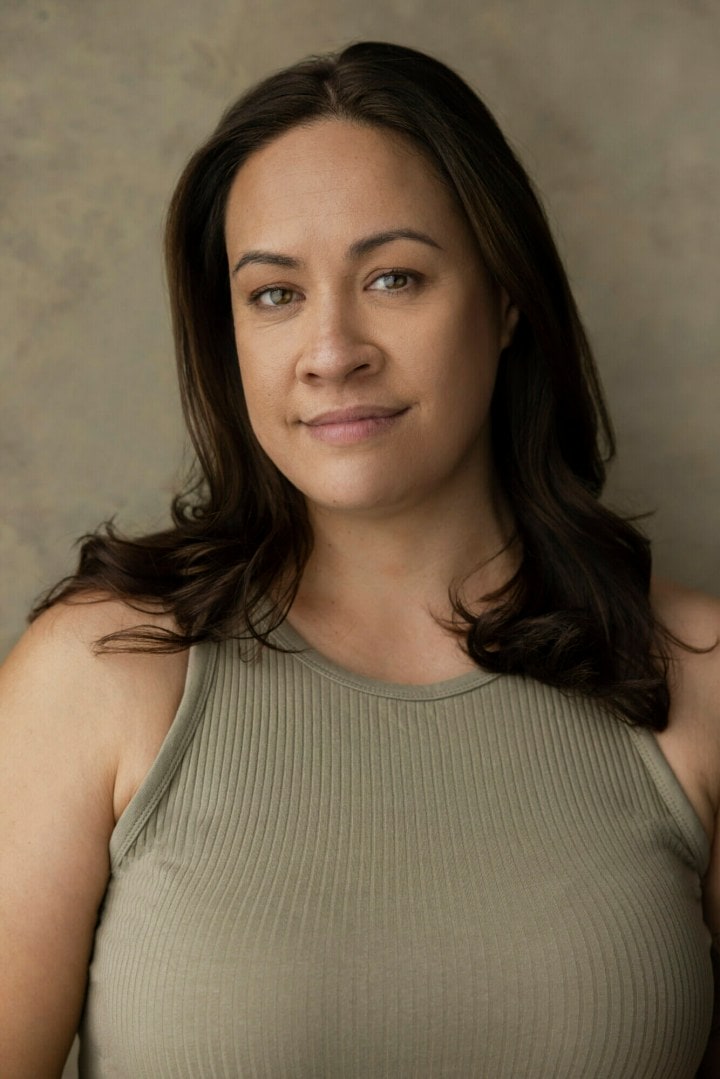 "I feel that we are undoing the truths that we are taught at school our whole lives. I was taught that Able Tasman discovered New Zealand and that was the correct answer on your exams, and if you didn't put that in your answer then you're wrong. It's amazing to be part of the show that calls this information out and presents the truth. We're at the forefront of delivering that message."
Directed by renowned Samoan theatre and film practitioner, Anapela Polata'ivao, The Savage Coloniser is a stage adaptation of Avia's poetry collection The Savage Coloniser Book. The collection became the first book written by a female Pasifika poet to win the prestigious Ockham Award for poetry.
The work is an unapologetic examination of race and racism and the poems and performances depicts scenes that include red-sequinned dusky maidens training their sights on James Cook, Samoan school girls playing an innocent game of patty-cake as they describe the atrocities on Nauru, and a Tour Guide offering instructions on how to be in a room full of white people.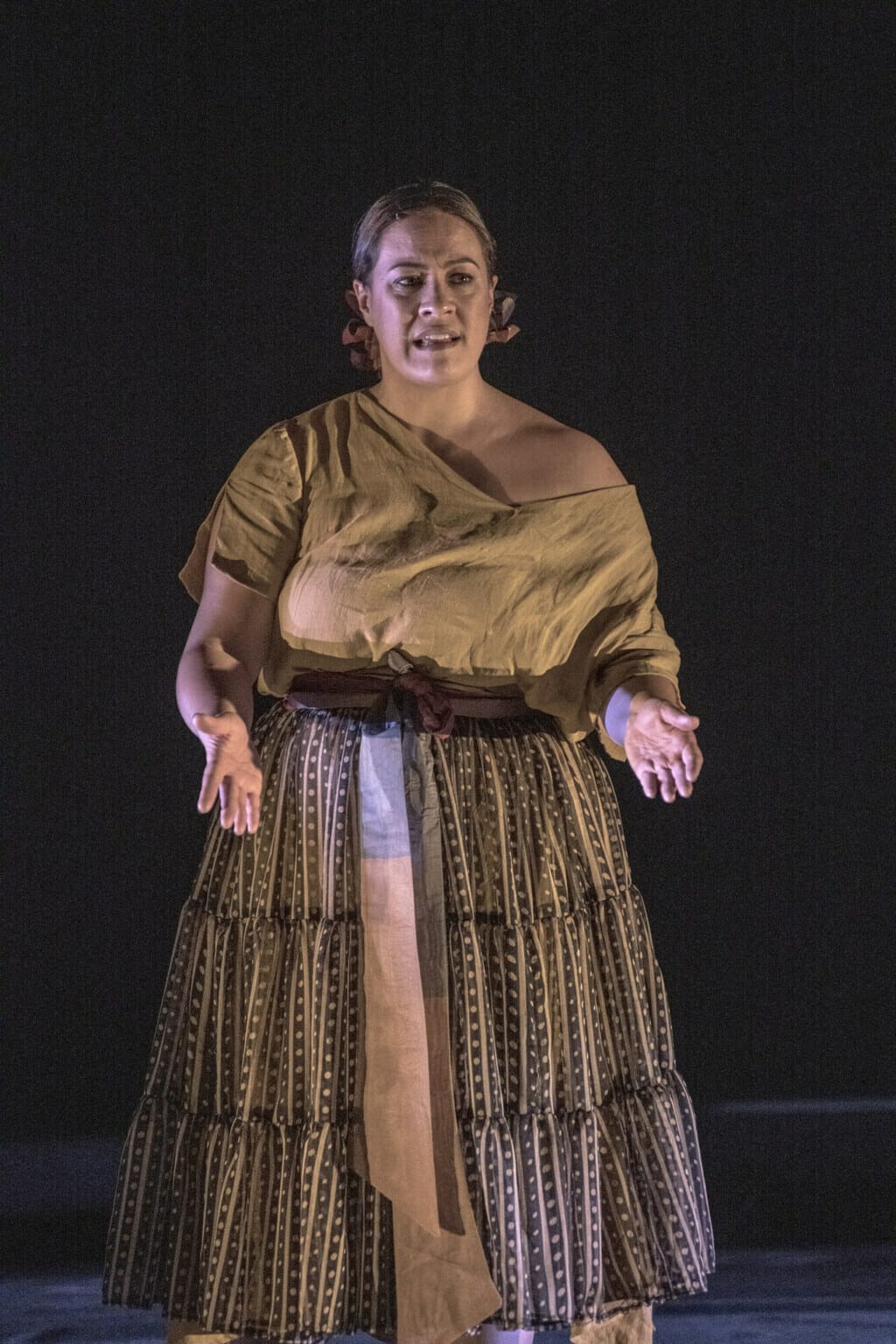 "As performers, as Pacific women, we are reclaiming the narrative space and taking ownership of our past and stories."
This is Stacey's second show adapted from Avia's poetry. The first, Wild Dogs Under My Skirt, toured New Zealand and had a successful season in New York City. The work was also an unforgiving examination of life as a Pacific woman.
"Performing in these plays is a spiritual experience on stage. The work connects us to our ancestors, the gods and goddesses that came before us. It's like I'm having an out of body experience," she says.
"It's deeper than learning lines and performing characters. It's within you, your ancestry, your history. As an actor, I don't think any other work has required me to give so much of myself. It's physical. It's emotional. It's spiritual. I find myself yearning for it."
Before it debuted in Auckland in March, The Savage Coloniser had caused national controversy. A media article on the show before it opened contained a poem written by Avia titled The 250th Anniversary of James Cook's Arrival in New Zealand, which depicted hunting down "white men like" the British explorer.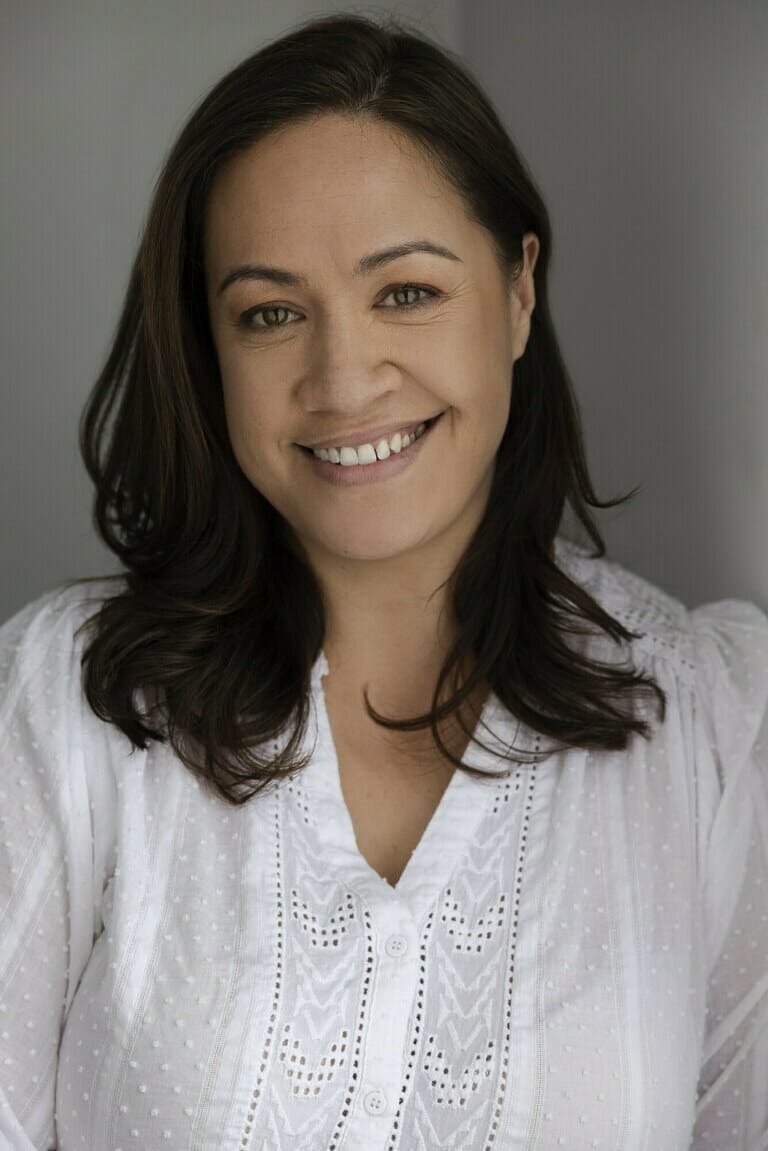 The Media Council tossed out complaints that labelled the poem as racial violence. The Media Council said that it did not breach professional standards. The media spotlight on the show meant that extra security was needed during their Auckland performances.
Stacey is a mother to an eight year old daughter. Despite the controversial nature of the play, she says the messages are important to allow young Pacific women to grow up and become empowered.
"It's really important to tell these stories. I'm teaching my daughter about how the world works, about gender equality, diversity, women's roles in politics. I don't shy away from any of that stuff with her. I think about the messages that I was given from society when I was growing up, being told what my role was as a Samoan woman, being told where I fit in and my worth. It's part of my role as a mother to undo all of this stuff and empower my daughter."
Born and raised in the Auckland suburbs of Papakura and Manurewa, Stacey spent a year living in Samoa when she was a child.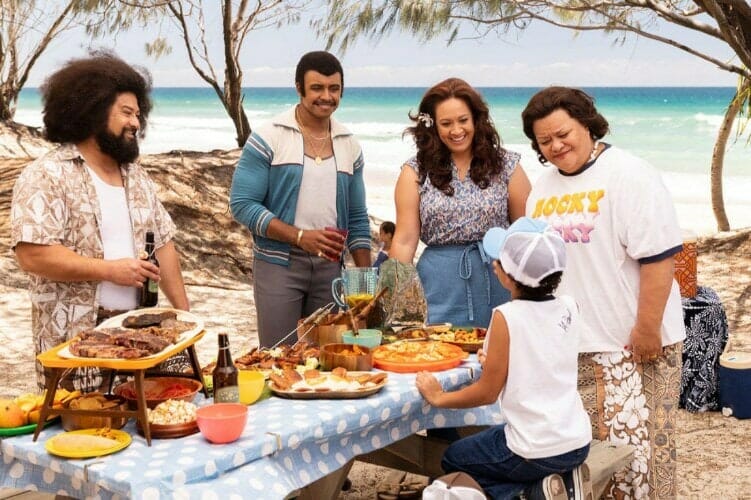 She graduated from Auckland's Unitec drama school at 20. Since her graduation she has mainly been working in theatre. But in 2020 she received her big break in TV, when she was cast as a lead  in the US sitcom, Young Rock. For three seasons she has played Ata Johnson, the mother of mega superstar Dwayne "The Rock" Johnson, in the show based on his colourful life.
"This landmark role has been transformative and life changing. To portray Dwayne Johnson's mother is an honour. She's an amazing woman with the life that she has lived and the sacrifices that she has made."
The Savage Coloniser is playing in the Tauranga Arts Festival on Saturday the 28th of October and is also playing in the Nelson Arts Festival from 19th-20th October.

Related Article: A Rail of a Good Time
This is public interest journalism funded by NZ on Air.