Valentine's Day is fast approaching, which means you're in for chocolate, flowers and date night.
Whether you're celebrating with your partner or enjoying a galentines with friends, there's a plethora of dining deliciousness in Auckland to ring in the day. A number of restaurants have specially curated V-Day menus too, so we truly are spoiled for choice.
Whether you're wanting to do a set menu, or you're looking for a more relaxed and humble night out, we've done the research so you don't have to! Here's our definitive guide of our 5 top dining contenders for you to enjoy with your significant other.



Kingi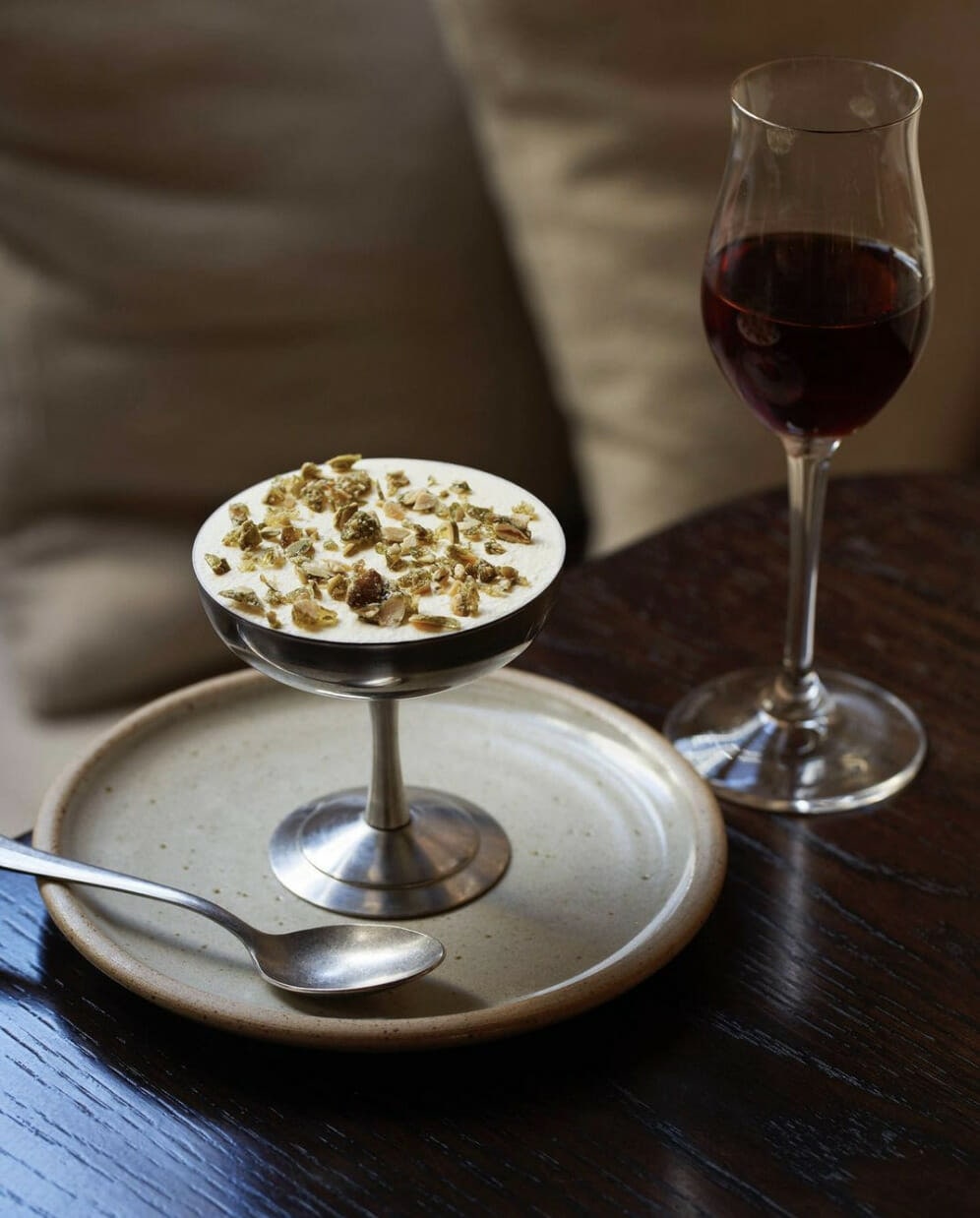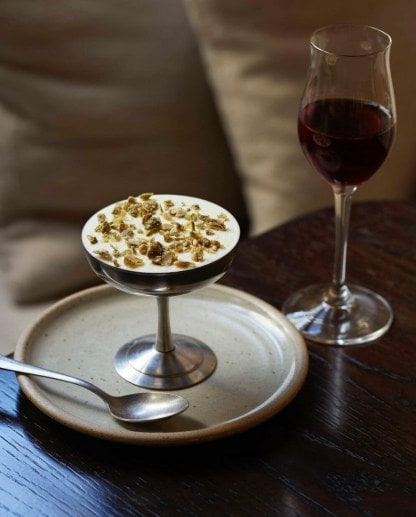 Arguably one of the nicest ambiances that a restaurant has to offer in Auckland, located in the heart of Hotel Britomart, Kingi oozes with luxury and elegance but offers food which satiates the palate aptly.
For V-Day, the team at Kingi have curated a four course meal consisting of oysters to start, a choice of an array of antipasti (would recommend the tomato here!) and a choice of a main before ending with dessert. I would highly recommend the pan roasted snapper as your choice of main.
For just $80 per person, this set menu is intimate, and a great sharing-style menu option in a refined and elevated location within the heart of Auckland city.



Bivacco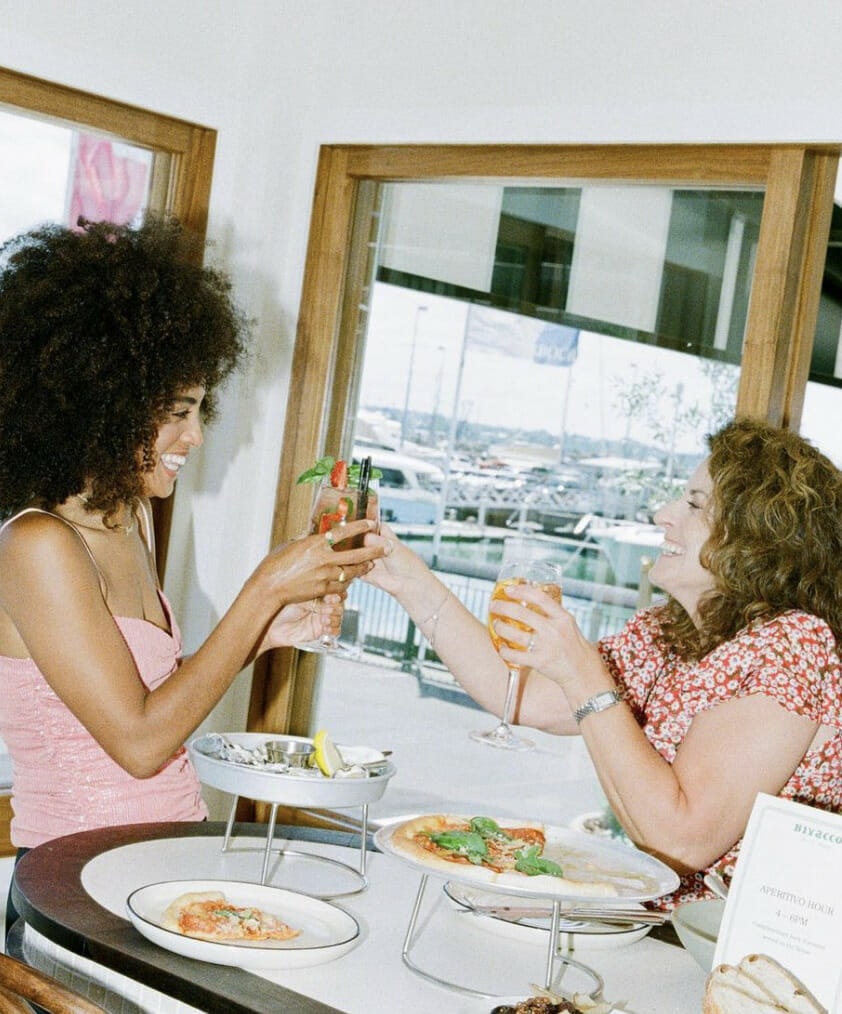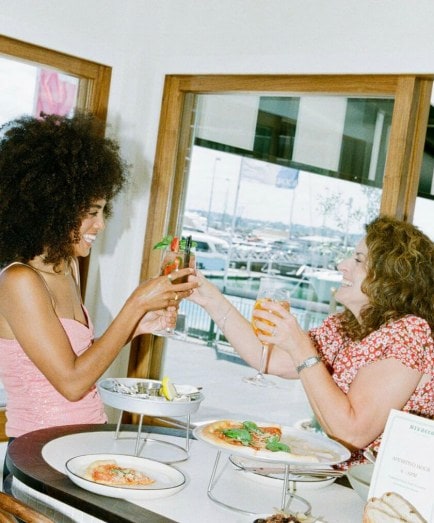 Savor group's hip new opening in the viaduct harbour (taking over the space that was previously Headquarters), Bivacco has been garnering a cult following since its opening in late 2022.
Bivacco is a great date night option because of the spaciousness. There's multiple options for both indoor and outdoor seating, and the green and white redecoration of the formerly familiar space brings a level of class that didn't exist when the restaurant was its predecessor.
The a la carte menu has a great range of options from burrata to an array of Pizza's, but the Valentine's Day menu is so comprehensive and enticing.
For $135 per person, Bivacco is offering "La Festa Di San Valentino" – an Italian feast with a choice of champagne to start, an entree with oysters, a choice of an antipasti and mains, and dessert to end (the tiramisu is delicious!).



Inca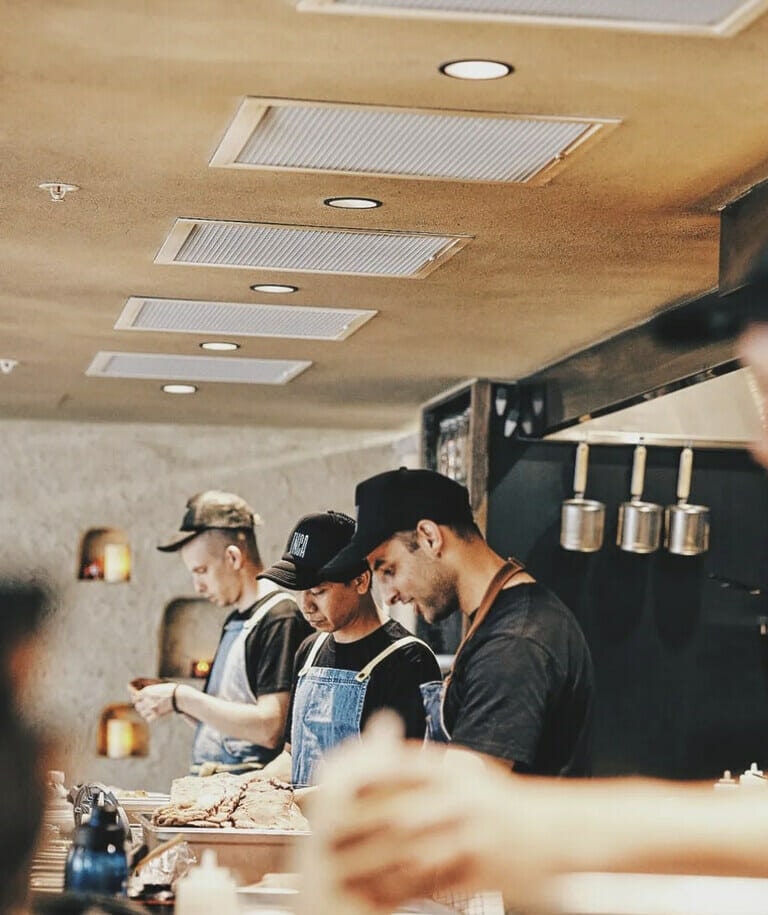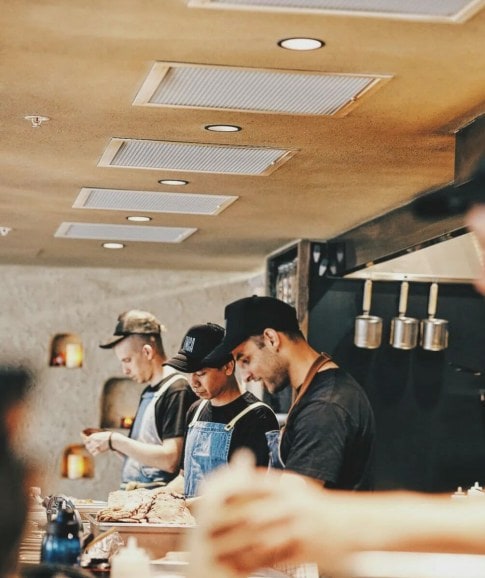 The Ponsonby location of Inca is classy and oozes sophistication that I find far superior to the Newmarket location. The interior is decorated with lanterns and lights, and provides a homely feel which brings this to be a top spot for date night.
A restaurant by Masu's Nic Watt, Inca takes inspiration from both South American street food and East Asian cuisine.
The menu has a dish which I found a staple throughout my travels in Mexico, Peru, Bolivia, Argentina, Chile and Brazil – tostadas. The concept of delicious and fresh dishes with salsas and ceviches over a hard shell tostada is divine and relatively uncommon in the NZ dining scene.
If you're after a fun and different tapas dining experience this Valentine's Day, I would recommend Inca as there are great options from the guacamole made fresh at your table in front of you, to the tacos, tostadas, maki sushi rolls and ceviche.
A must visit for anyone who savours fresh food and is looking for a delectable meal that'll leave them feeling good after too!



Daphne's Bar and Taverna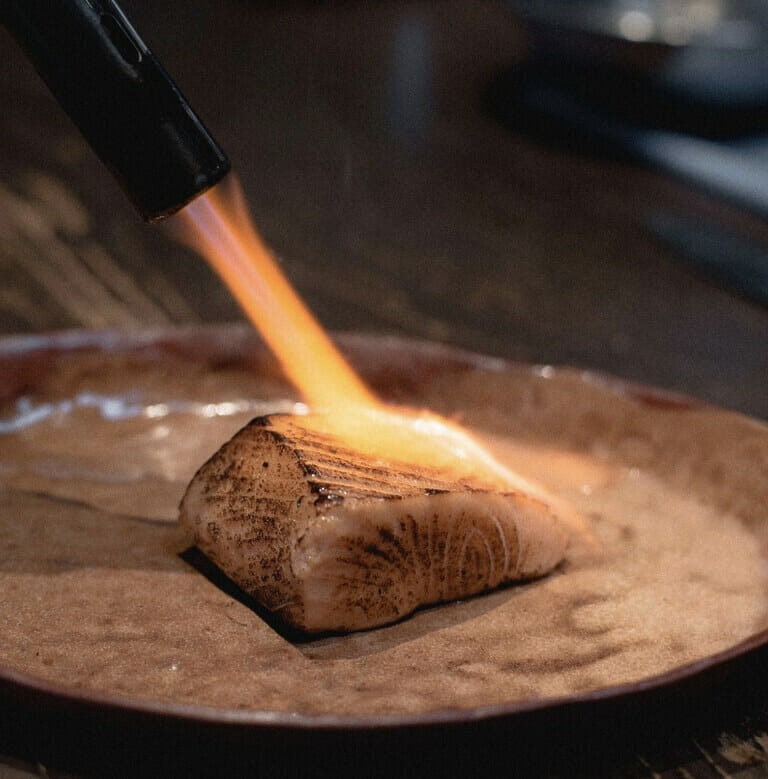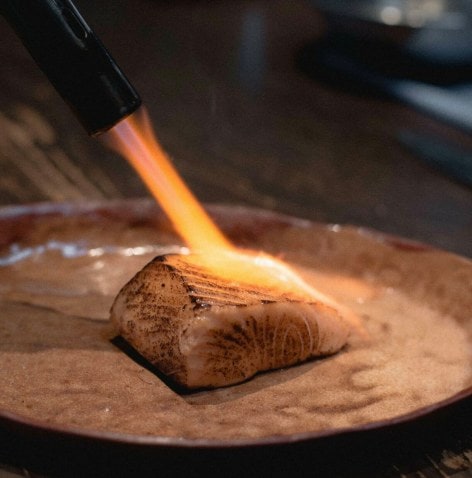 Located in the heart of Ponsonby in a pretty pink building, Daphne's is a Mediterranean style Bar and Taverna.
From the gorgeous marble walls contrasted with the raw exposed brick walls, to the low hanging lights and intimate table settings, parts of Daphnes truly feels like you're at somebody's home. However, the atmosphere is also immensely fun and vibrant.They often have a DJ on Friday nights and are packed with patrons for dining and the bar.
The menu has an array of wines, beers, and a great cocktail list – I'm a sucker for the Medusa's Mezcal (love a bit of Mezcal with some chilli!). What sets Daphne's apart as a great date night spot is its menu that's designed for sharing. I would highly recommend the Spanakopita which has the nicest feta filling with delicious flaky pastry, the market fish ceviche and the gnocchi. The bigger dishes also do not disappoint, and the choices for desserts are larger than most restaurants – from Baklava to Loukoumades, they've got you covered with unique and traditional Mediterranean desserts to expand your taste buds!



Ebisu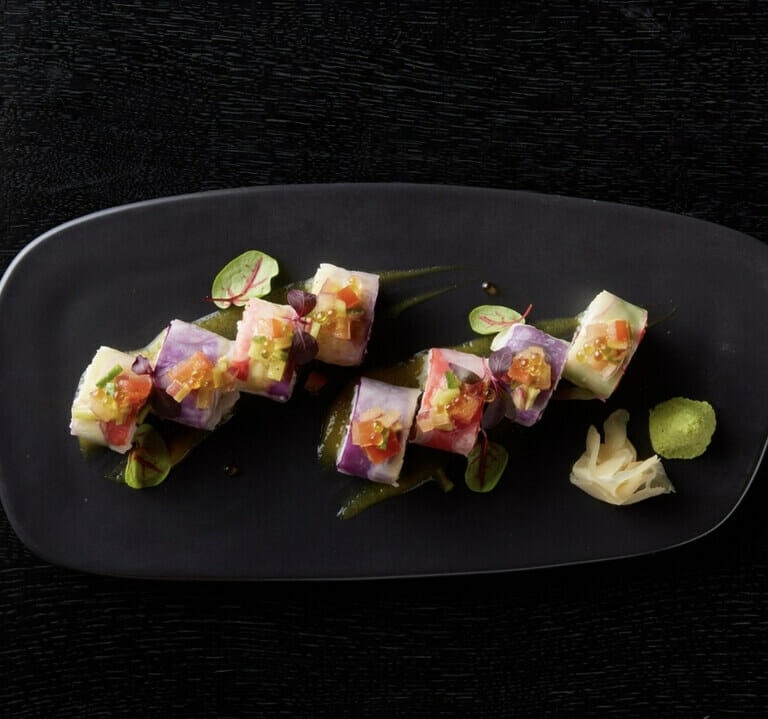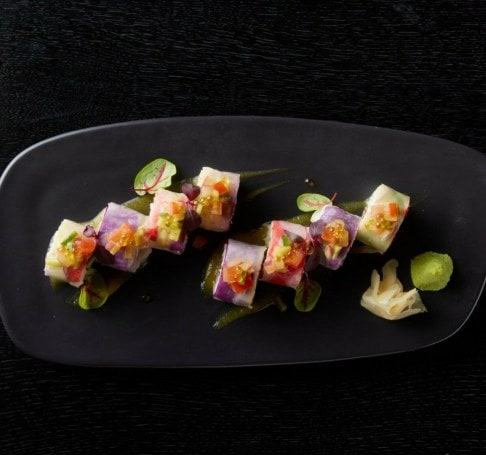 Ebisu is an institution for Japanese dining in Auckland. Being one of Auckland's handful of fusion restaurants (and one of my favourite spots for sushi rolls that are absolutely delectable and bursting with flavour), Ebisu is another great option nestled in the heart of the city.
The V-Day set menu provides you with more food than you would expect! For $135 per person (and an optional sake match), you receive a flute of Veuve Clicquot on arrival, an array of entrees such as edamame, a sashimi platter to start, various items such as spicy lobster miso soup, beef tataki, maki rolls and a choice of mains.
Based on the composition of the menu, this, in my humble opinion looks like a great value for money option. Having been to Ebisu for dinner just a few nights ago, I can attest that the quality is still at a superior standard. 


We hope this gives you some great dining inspo this Valentine's Day!