Indulge in the art of entertaining with grace and refinement, as we guide you through the process of hosting an opulent dinner party, where every detail is considered and executed with precision and panache.
From the creation of a mouth-watering menu and impeccable wine pairings, to the setting of an elegant table and the crafting of a captivating audience, this guide will equip you with all the tools necessary to impress and delight your guests.
Hosting a dinner party is all about having everything organized from the initial planning stages to the final execution. Here are our top tips for success that leave your guests in awe and your dinner party in the memory books for years to come.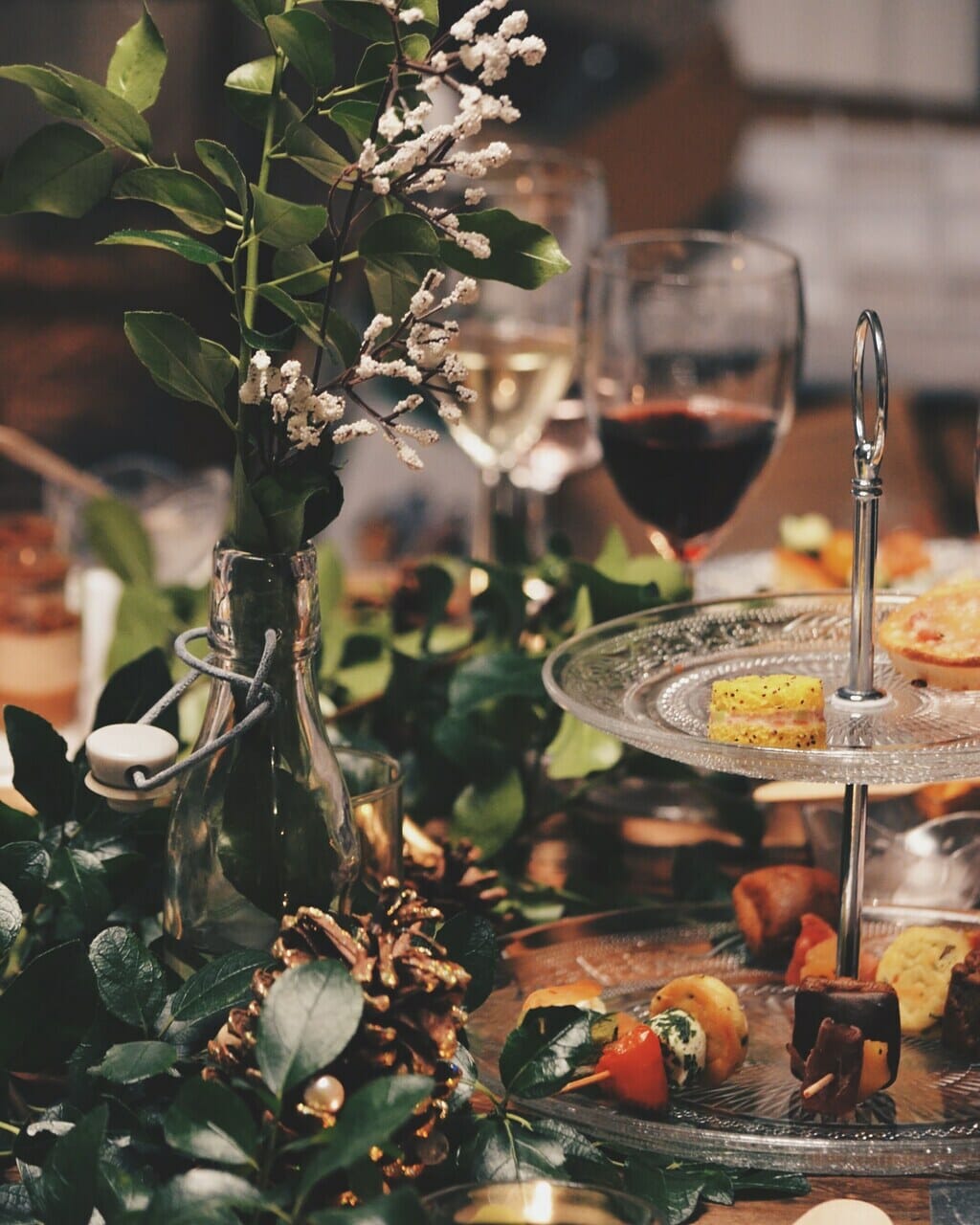 Planning the Menu

The menu is the foundation of any dinner party. As the host, it is essential to take into account the dietary restrictions and allergies of your guests, ensuring that every palate is catered to. The season and occasion should be considered, as this will inform the selection of dishes. A summer soiree calls for light and fresh dishes, such as delicate salads and grilled vegetables, while a winter gathering calls for comforting and hearty dishes such as stews and roasts. My most successful formula for planning a menu is to include two different proteins, one seafood, one hearty carb dish (potatoes, pumpkin, yams etc.) three vegetable dishes, two sauces and of course, bread! This will happily serve 6-10 people, depending on portions. Adapt this method to suit your guests and the sweet smell of success will flood your kitchen.

Wine Pairing

A crucial element of any opulent dinner party is the perfect pairing of wines. The right wine can elevate the flavours of the dishes and make the meal even more enjoyable. Careful consideration should be given to the flavours of the dishes and the types of wine that will complement them. A rich, full-bodied red wine such as a Cabernet Savignin pairs well with red meat, while a crisp, light white wine such as a Sauvignon Blanc pairs well with seafood. For those less confident in their wine pairing abilities, consider hiring a sommelier or researching further. I always like to start a dinner party with bubbles, whether that be champagne or prosecco. It sets the tone for the evening. There is an incredible range of non-alcoholic wine, and I would suggest always having a few bottles of that on hand to celebrate with any guest.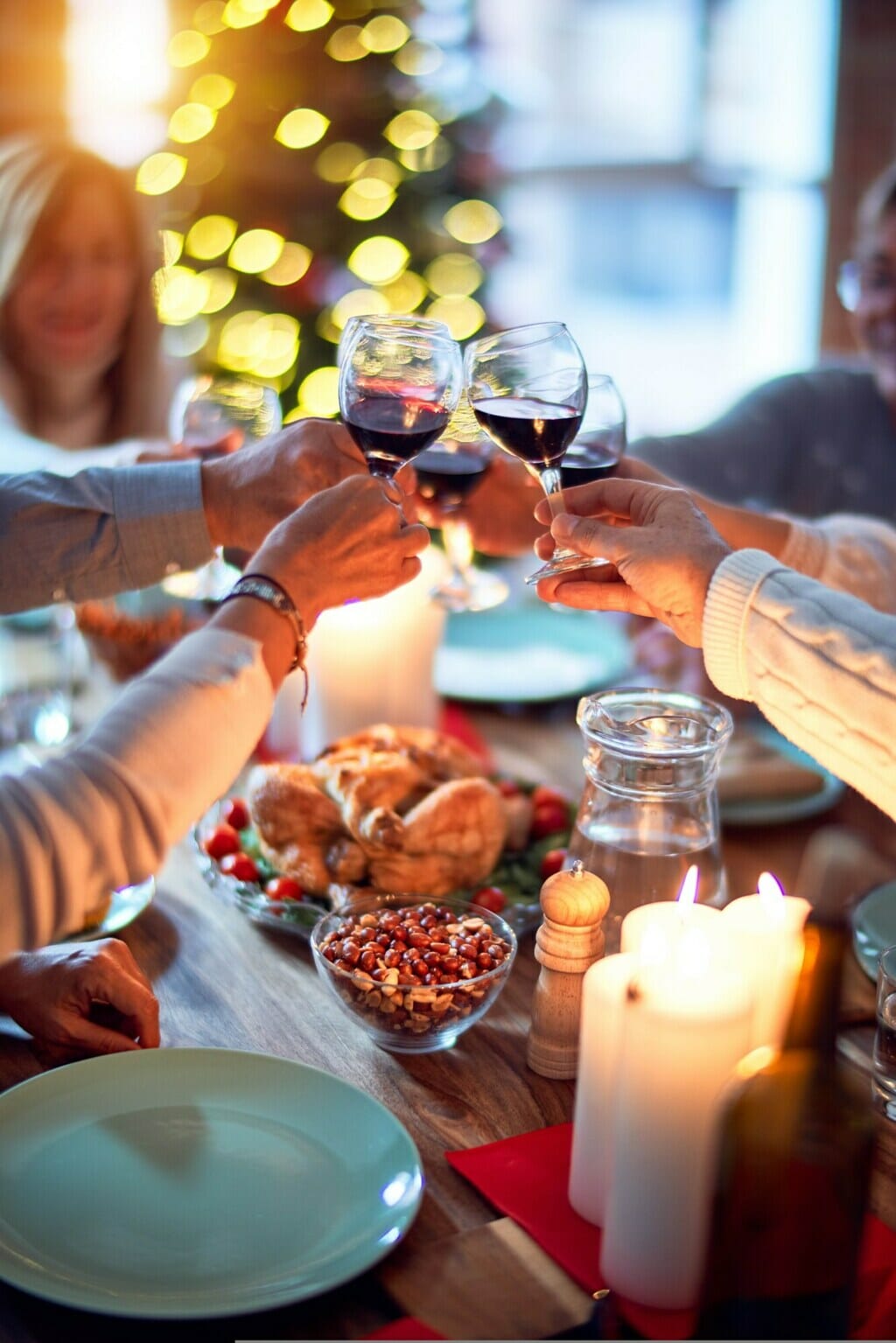 Setting the table

The table setting is a vital aspect of any opulent dinner party. It sets the tone for the evening and can make your guests feel special. High-quality tableware such as fine china and crystal glassware is always a treat. A tablecloth and napkins should be incorporated, and the table should be set with ample cutlery. A floral centerpiece is one way to go, but I prefer to spread smaller flower arrangements through the table to create a more relaxed feel. Candles are perfect, but I always opt for LEDs to prevent any wax spillage when passing around plates. Collating a plethora of vintage serving plates has been a hobby of mine for the last year. This creates a unique touch to your dinner party.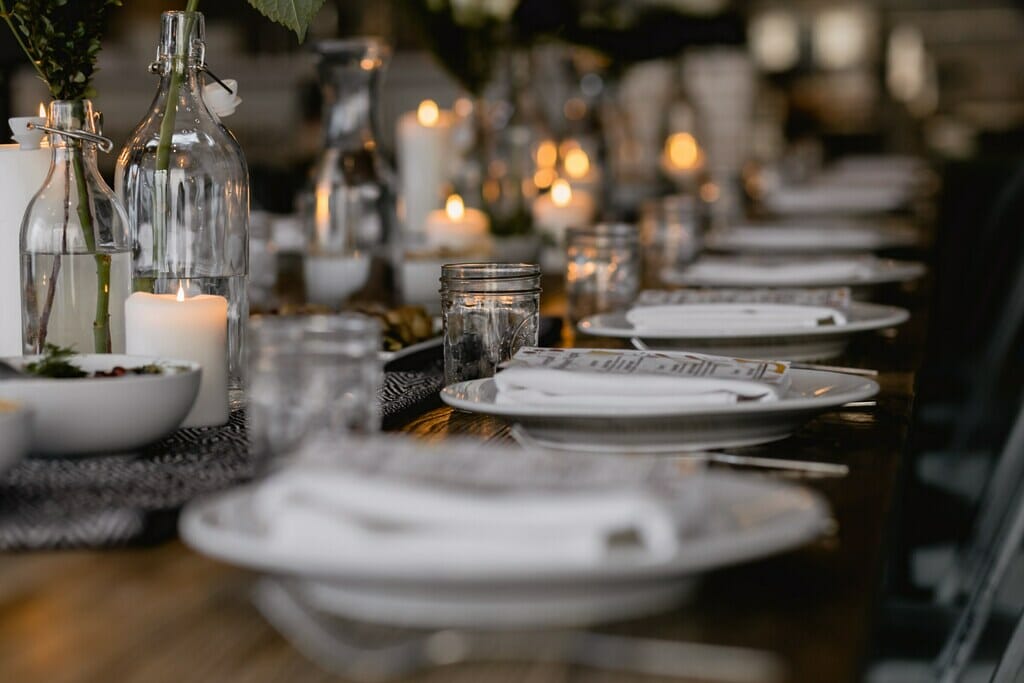 Creating the ambiance

The ambiance of a dinner party is just as important as the food and wine. It sets the mood for the evening and can make your guests feel comfortable and relaxed. The lighting, music and decor should all be considered when creating the ambience. Use dimmer switches to control the lighting and create a warm, intimate atmosphere. Decor can include candles, flowers and other small details that will make your guests feel at home. Spotify is an excellent resource when it comes to dinner parties, and there is a great number of playlists already created to suit every environment. I have always loved playing a CD of my favourite artist as there is something very nostalgic in that.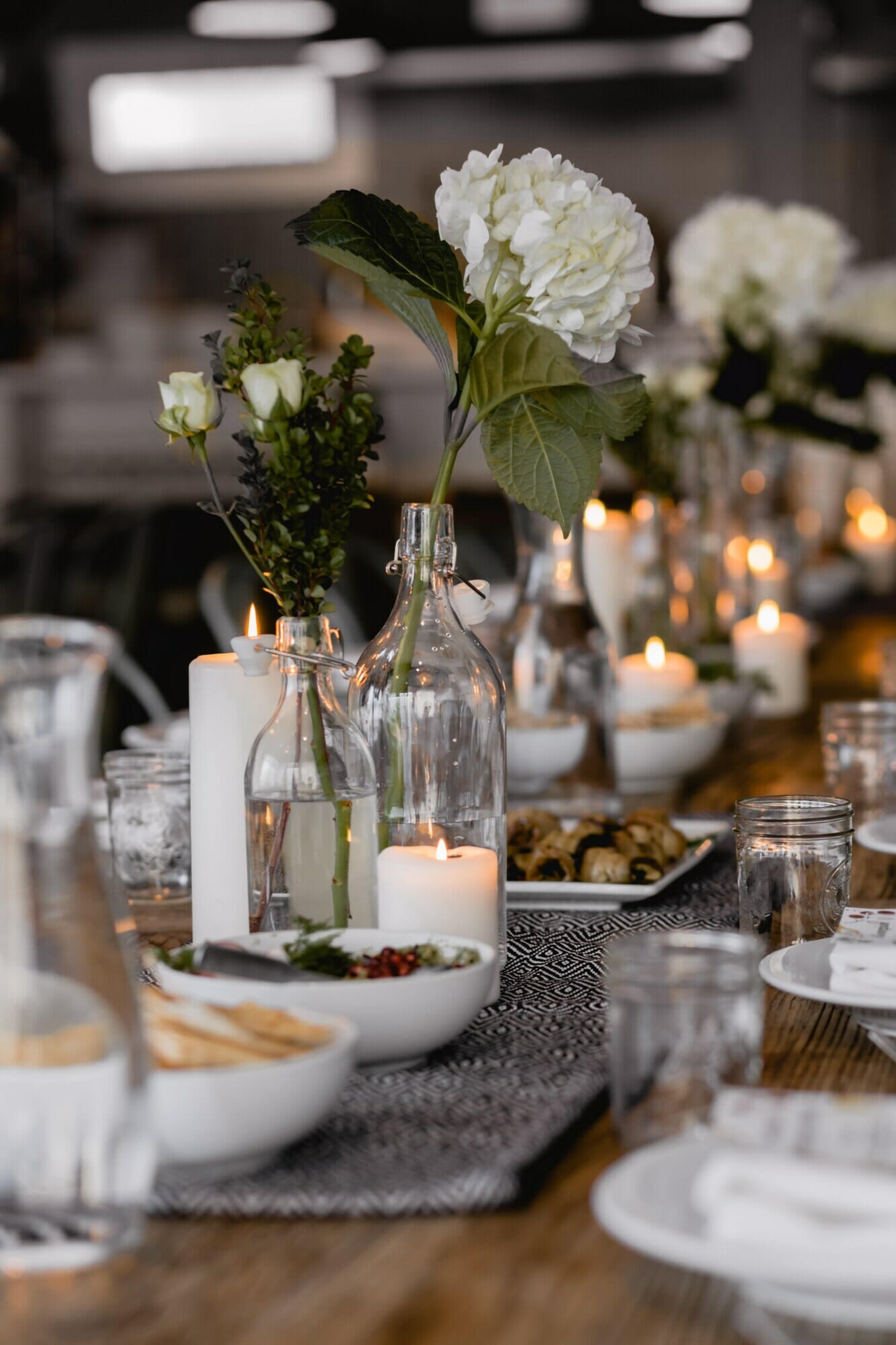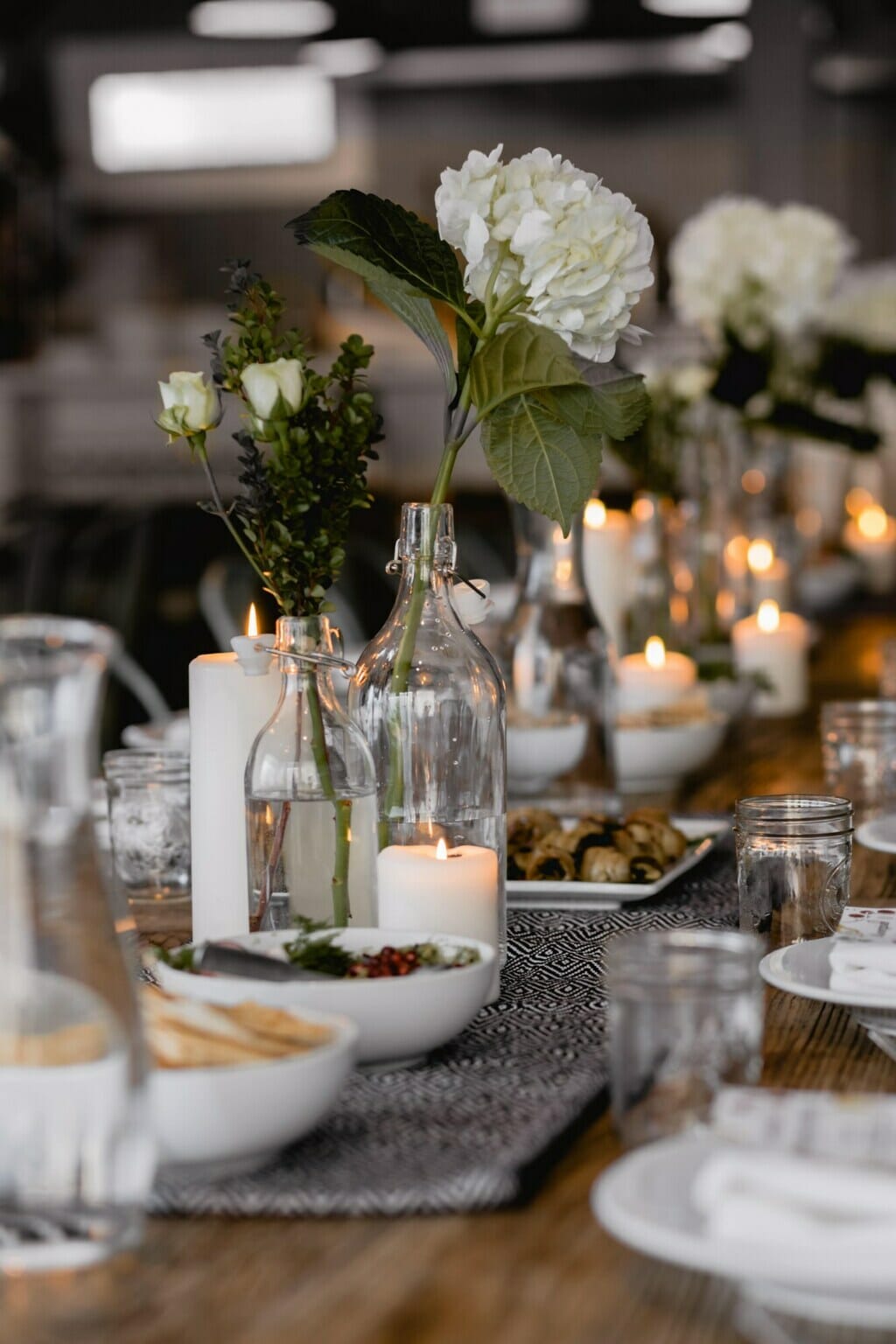 Presenting the dishes

The presentation of the dishes is a crucial aspect of an opulent dinner party. A visually stunning presentation can make the meal even more enjoyable. The plating of the dishes should be considered and arranged in a way that is pleasing to the eye. Textures, colors, and shapes can be used to create contrast and interest. Garnish the dishes with herbs, fruits, or other small details to make them look more appetizing.


Handling last-minute changes

Even with the best planning, things can go wrong at a dinner party. The key is to remain calm and handle any last-minute changes with grace and poise. If a dish doesn't turn out as planned, have a backup option ready. If a guest cancels at the last minute, don't let it ruin the evening. Instead, use it as an opportunity to spend more time with the remaining guests and make them feel special. As a host, one must be prepared for anything that may happen during a dinner party. Spills, broken glassware, or even a power outage should be handled with a sense of humor and calm. Your guests will appreciate it and it will show them that you are in control of the situation.
By following these tips and guidelines, you will be well on your way to hosting an opulent dinner party that will be remembered for years to come. Each element, from the menu to the ambiance, must be considered with care and attention to detail. And with a little bit of creativity, you can turn a simple dinner party into a true culinary masterpiece.