As we all know, fashion inspiration starts at the tent pole shows before they quickly trickle down to fast fashion companies that produce dupes at alarming speeds . Both New York and Paris Fashion weeks have been and gone, but WOMAN+ is here to discuss some of our favourite collections that were seen on the runways.


Fendi
This year, we saw a very wearable collection with a mostly neutral, earthy toned coloured palette. Calm camel beiges, muted grey-blues, pale burnt oranges and funky pops of fluoro green were donned in free-flowing silhouettes with plenty of movement. However, the focus was without a doubt on the highlighter green we kept seeing in accessories and outfit essentials. Although we thought the era of green was done and dusted since Bottega Veneta took the world by storm in Daniel Lee's Spring 2021 collection, it seems that fluorescent lime is the 2023's take of the colour of lush tranquillity.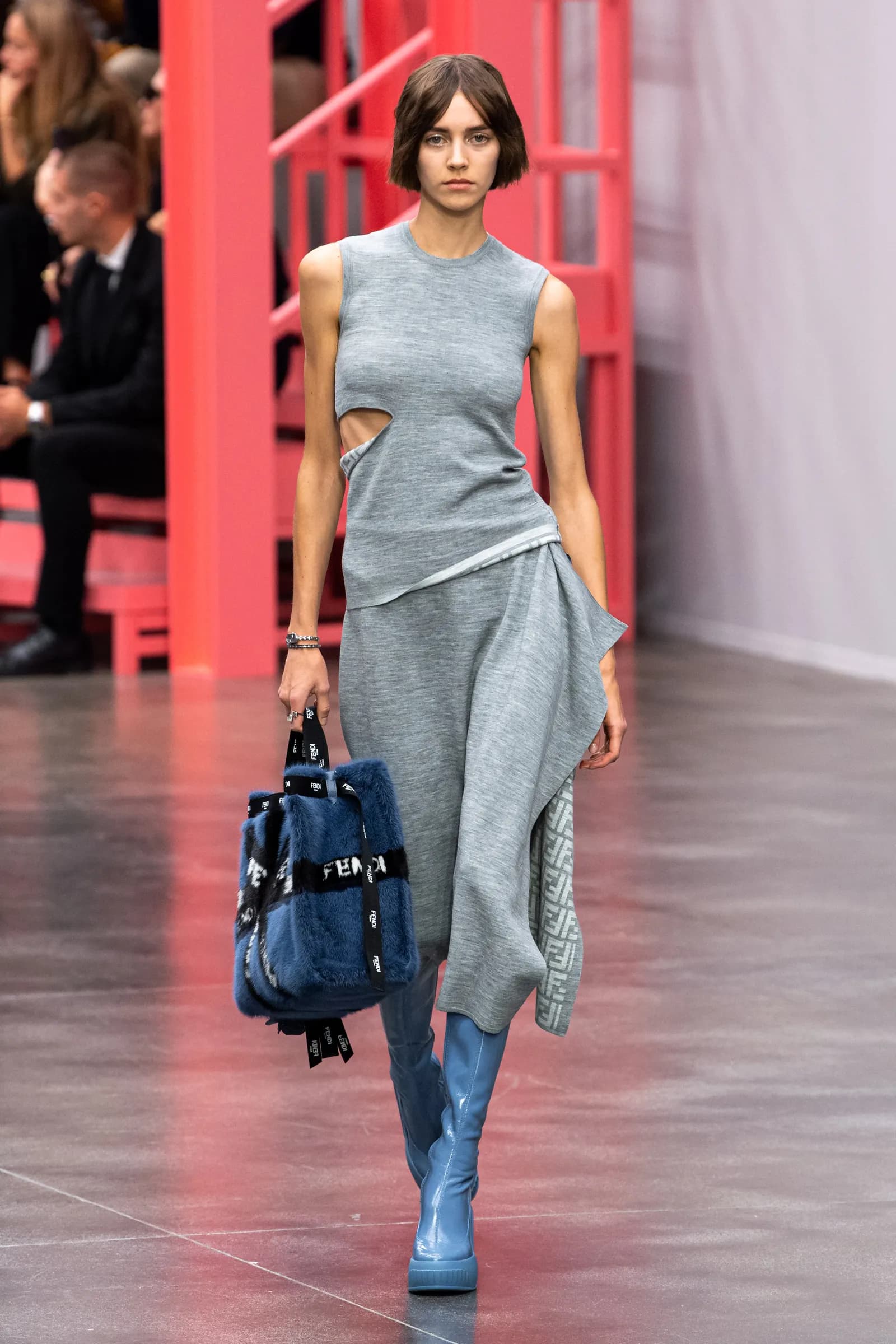 Mugler
Oh how we missed Mugler's presence on the runway. This was their first show since lockdown and it was nothing short of striking. Full of 90's supermodels and cultural icons, Mugler had a range of models spanning widely in age, ethnicity and size to hero the diversity. Denim, leather, and lace was a feature in this collection and asymmetry was also a big star of this show. Boundary-breaking in classic Thierry Mugler's fashion, the designs and fabrics in this collection made for a playful yet sultry runway experience.



Ferragamo
This collection was inspired by Ferragamo's historic connection to Hollywood to give it a strong 1950's-esque vibe. Designer Maximilian Davis seems to have plucked out our 50's fashion soft spots and modernised them to make this collection more wearable. Have we mentioned how big bags have subtly started to take over the mini bag trend? That's right, move over mini, big bags are in, and this Ferragamo Fall 2023 collection absolutely aced it.



Diesel
Described as a sexually charged show, the Diesel collection was a highly anticipated one. Diesel is named the designated 'it' brand of the moment in online discourse, sharing the title with Miu Miu of course. In the jean world, we are still loving low-rise but they're slowly getting skinnier – a scary thought for those of us who have latched on to our baggy mom jeans.



Miu Miu
Tights – everyone has a pair, which makes this new look accessible to everyone without spending a dime. Miu Miu have truly started something with this rather innovative exposed tights idea. The way the top part of the tights adds dimension and breaks up each outfit is a unique way to style a pair of tights.



Honourable mention to the Miu Miu 'no pants' or 'micro shorts' – this doesn't come as much of a surprise. Micro skirts have become so popular that it only makes sense for shorts to follow suit.

Paris and New York fashion week woke the innovators of fashion and invited countless styling ideas. There truly is nothing like a bit of inspiration to prepare us for the upcoming change of season and liven up our wardrobes. These past fashion weeks have only made us even more electrified waiting for the next few. Look out for London fashion week, scheduled for early June 2023.