Well-versed in the pitfalls of the music industry, Tami Neilson waxes lyrical on the need for change and why she hopes her message will resonate with the younger generation.
When Tami Neilson got the call for her latest gig, she was intrigued, to say the least. It was for a guest appearance on TVNZ reality music show Popstars and she'd heard from fellow musicians about how much fun it was. One had mentored the contestants on stage presence, another on songwriting – "It was like, 'Cool, I wonder what I'll get to do!'" recalls Tami, with a wry laugh.
A country, soul, pop superstar with a massive following and one of the most distinct aesthetics in the industry, Tami could've mentored the young hopefuls on any aspect in the industry, but it went the same way everything else has gone this past year.
"It was 'the pitfalls of the music industry,'" Tami says, her famous, booming laugh filling the Kingsland café where we meet. She mentored the contestants on sexism, safety and discrimination in the music industry, with a focus on gender inequality. That's where her focus has been for a long time, but in the past year it's become even more pointed.
She's spent much of the last 12 months working on two major projects; one, a new album, the other, a stage show based on the sexist statistics plaguing her beloved genre of country music.
The latter is called The F Word, and Tami will be touring it around the country come October. It's part concert, in which Tami will perform homages to some of the genre's legends, but it's also part research-based lecture, centred on the findings of Dr Jada Watson, a musicology professor at Canada's University of Ottawa, whose work focuses on gender inequality and representation in country music.
The pair connected during lockdown, at first through Twitter and later through regular Zoom catch-ups, and eventually, Tami pitched the idea to merge their two talents.
"It's a show that goes through the journey of all of the female artists I love. The whole setup is a lecturer [played by an actor, since Jada is unable to travel to New Zealand] with a podium slideshow and I sing the songs as she talks about the stories behind them, the statistics – which are very depressing – of women in country music and radio airplay, and all of the opportunities that we get, pretty much in black and white."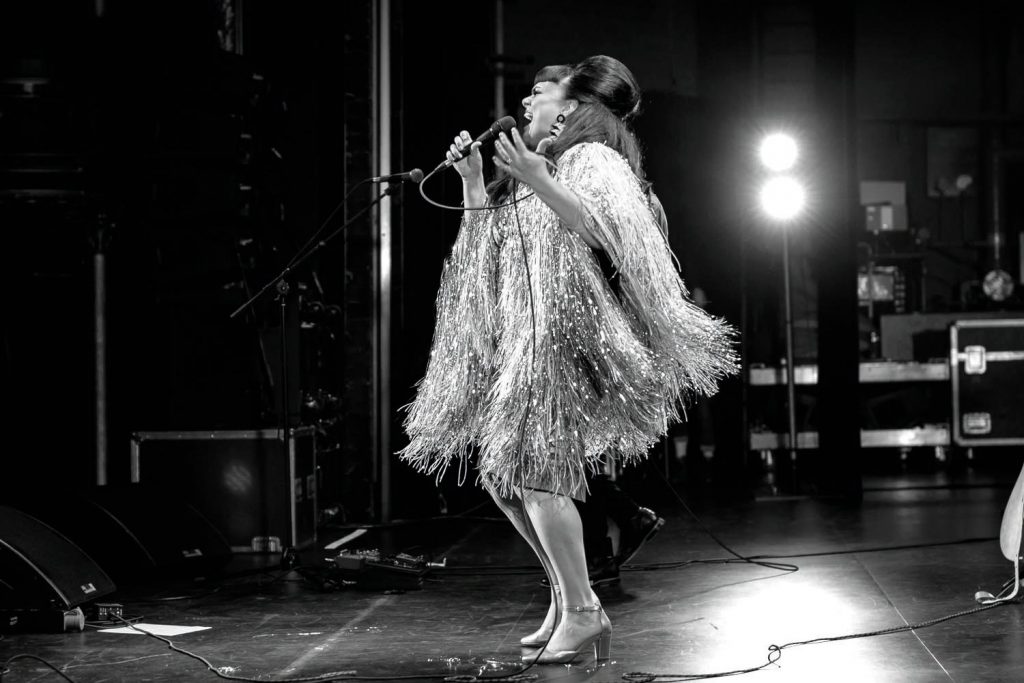 The inequality in the industry is something that's always sat heavy with Tami, as is evident in all of her music and even the style of music she sings, specifically chosen so she could juxtapose an homage to the 1950s and '60s – a time which was even more rife with inequality for women – with her staunchly feminist lyrics and themes.
But as time has passed and changes have taken place in the New Zealand industry, particularly in the past year, the injustice has become harder and harder to reconcile.
The industry has had something of a reckoning, involving a nationwide hui to find solutions and implement collective change, and the development of initiatives like SoundCheck Aotearoa, which is working to create an industry-wide code of conduct and formal complaints process. But change like that requires an unearthing of trauma; there were friends sharing experiences among themselves, the social media account Beneath the Glass Ceiling regularly sharing often harrowing stories of mistreatment and misogyny, plus Tami had all of Jada's research on top of that.
"What I struggle with the most is this genre that I love so deeply – that is part of my DNA, that I've sung from the time I could open my mouth and that my family has a legacy in – to see it for what it is, to have it exposed to me this past year and see the rot at the roots of something that you love so much, I'm just like, 'Who even am I?'" says Tami.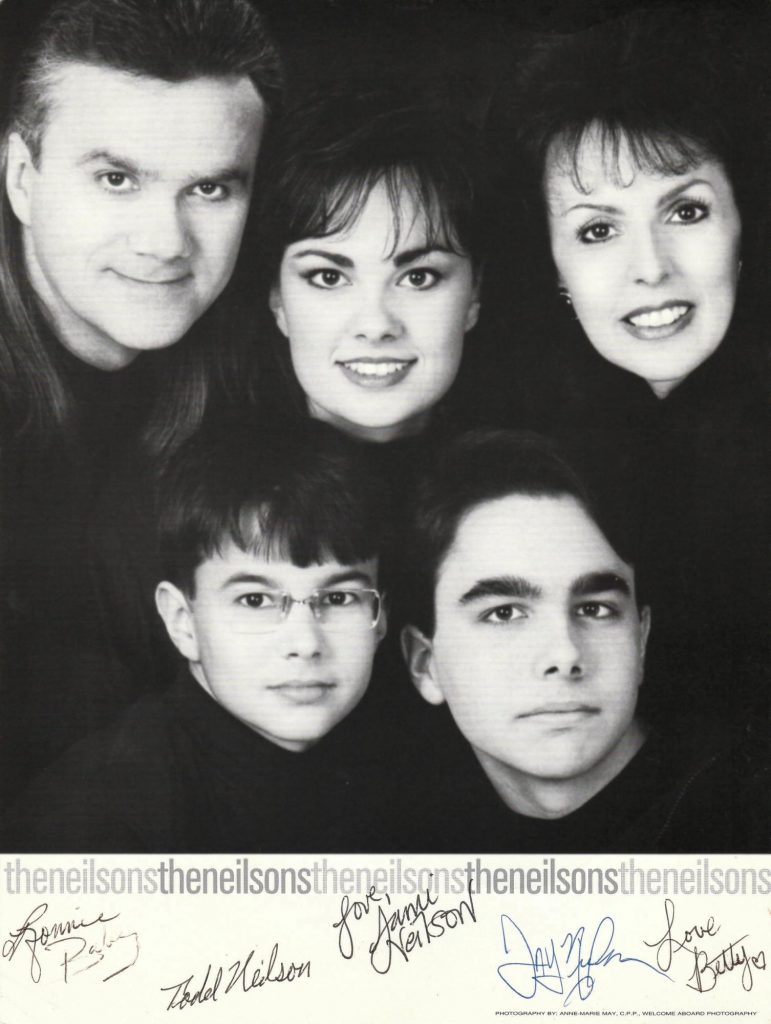 "If I'm not an artist who sings country music, then who am I? What do I do? What do I write? Like, where do I even start? [I've been] really struggling with my relationship with country music as a female in a genre that intentionally excludes and oppresses women. And writing shows like The F Word and seeing it on a pie chart is sobering and something you cannot ignore. And that's what I realised – that's what I have to write about."
Prior to that realisation, Tami was struggling to work on another album. She was still reeling from her last one, Chickaboom!, being completely eclipsed – or so it felt, to be – by lockdown and, "the last thing on earth I wanted to do was create another one for it to just sit there as well. I definitely had that thing of, 'What's the point?'"
But after working with Jada on The F Word, Tami had too much she needed to say to leave it buried.
"Being a 43-year-old woman who's a size 16 and sings country music is subversive and rebellious in itself. And doing it despite the fact that I'm a woman who lives at the bottom of the world when everyone says I can't is an act of subversion and challenge. So I'm like, 'OK, well, I can't give up can I? I can't stop'.
"So that thread [of gender equality] has always been through my music, but this album doubles down. Up to this point, I think it's almost a surprise – some songs are subtle, some aren't – but this album is not subtle at all. We don't have time for subtlety anymore."
That kind of attitude is exactly why, when the team at Popstars called and asked her to mentor contestants on the pitfalls of the industry, her first thought was: "Has my reputation preceded me?"
"It's like, 'Oh, so I get the fun one, right? I get the really fun chat and they're all going to love it,'" Tami laughs, "like, 'It's a trap! Quit now!'"
Knowing her subject had the potential to put a bunch of young hopefuls off before their careers had even started was difficult, but Tami knew she had to be honest because that's the only way she could help to ensure they get through it.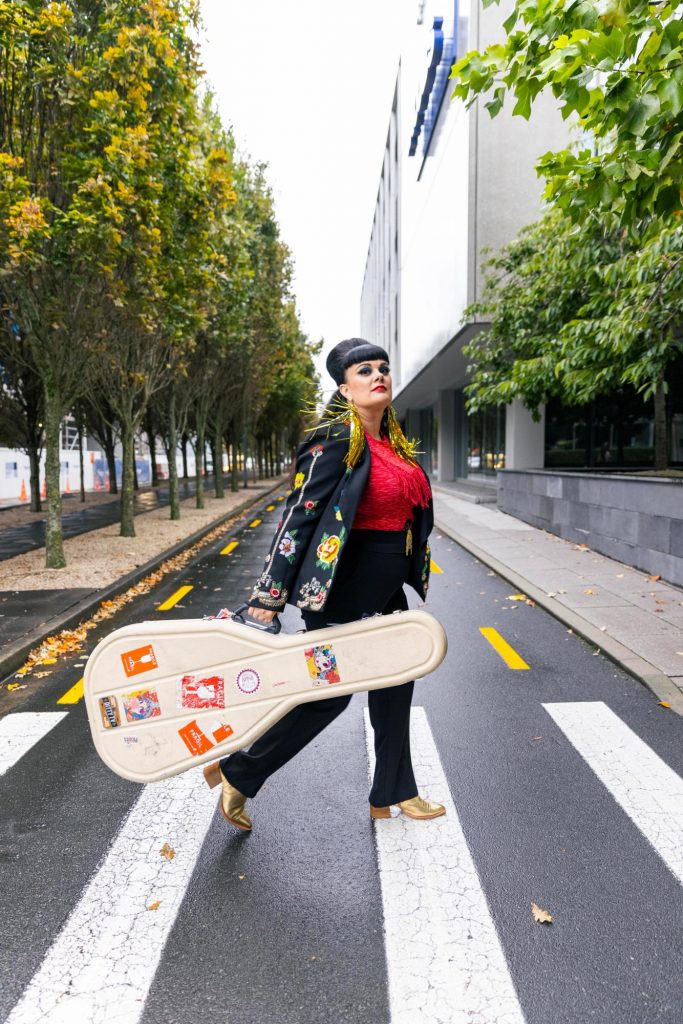 "We definitely went into sexual harassment – the majority of the artists are female, so we got into the nitty gritty and talked about the realities of that and how to make sure that you are safe in these spaces," she says.
"I remember saying at one point, 'Everyone in this room is discriminated against in the industry. Whether it be for their gender or their color or whatever it is'. So the things I talked about still felt applicable, because all of it stems from bullying. All of it stems from an abuse of power, from the same place of someone else wanting power over you.
"In a perfect world, they wouldn't even have to worry about it. They could go into these spaces completely safe and the onus wouldn't be on them to have to change themselves for those environments. But the reality is we're not there yet, so I definitely feel a responsibility as one of the music aunties in our industry, to equip them with the tools and resources and support they need to navigate it."
In a perfect world, they wouldn't even have to worry about it. They could go into these spaces completely safe
The subject was particularly raw for Tami at the time as, a week before she went into Popstars to mentor, she had a female friend and colleague quit the music industry as a direct result of mistreatment and harassment.
"She just couldn't take it anymore and it's heartbreaking – she's only in her twenties. No matter how much I try to support her, I can't change it. It's just like being a mum, you can't be with your kids all the time to protect them. So going in to talk to them was definitely raw and close to my heart," says Tami.
"We have to make these spaces safer for women, because the reality is we're in an industry where there are predators and prey, and the prey gets thinned out before you even get to the start line. You get taken down before you even begin."
That's why Tami didn't hold back and describes herself as a "mama bear" type figure, which was something the contestants hadn't quite been exposed to yet.
"I said, 'Like any good mama I'm gonna encourage you and hopefully inspire you, but I also need to make sure that you're safe. I'm going to give you your medicine – I'm going to give you some sugar with it first, but there's still going to be some medicine in there'. Because that's the way you keep your babies safe."
It's an instinct which has no doubt grown exponentially stronger since Covid hit because, for Tami, that's meant spending more time than ever with her own children – and it's not something she wants to have to give up again.
This is the first time in her kids' lives that she's been able to spend almost an entire year with them completely uninterrupted; Charlie, nine, and Sam, six, have never known a life in which Mum wasn't an international touring superstar, so they've gotten used to her being away. Until now.
"My little guy Sam is very, very clingy now, after me being here all the time. It used to be normal. It would kind of be like, 'Oh, we're gonna miss you, but see you soon, bring me a present'. Now, Sam is definitely like, 'How long are you going for? When are you back? Can I just come with you?' But I actually love that. I love that he's not used to me being away," she says.
That's why, like the rest of the world, Tami has been learning new ways of working to get around the pandemic. Over the past year, that's included everything from playing online festivals and creating her YouTube series The Tami Show to creating The F-Word and developing Tami Neilson Live at the Civic, an online concert film experience (streaming on Bandcamp on May 22) for fans overseas who haven't seen her live for far too long.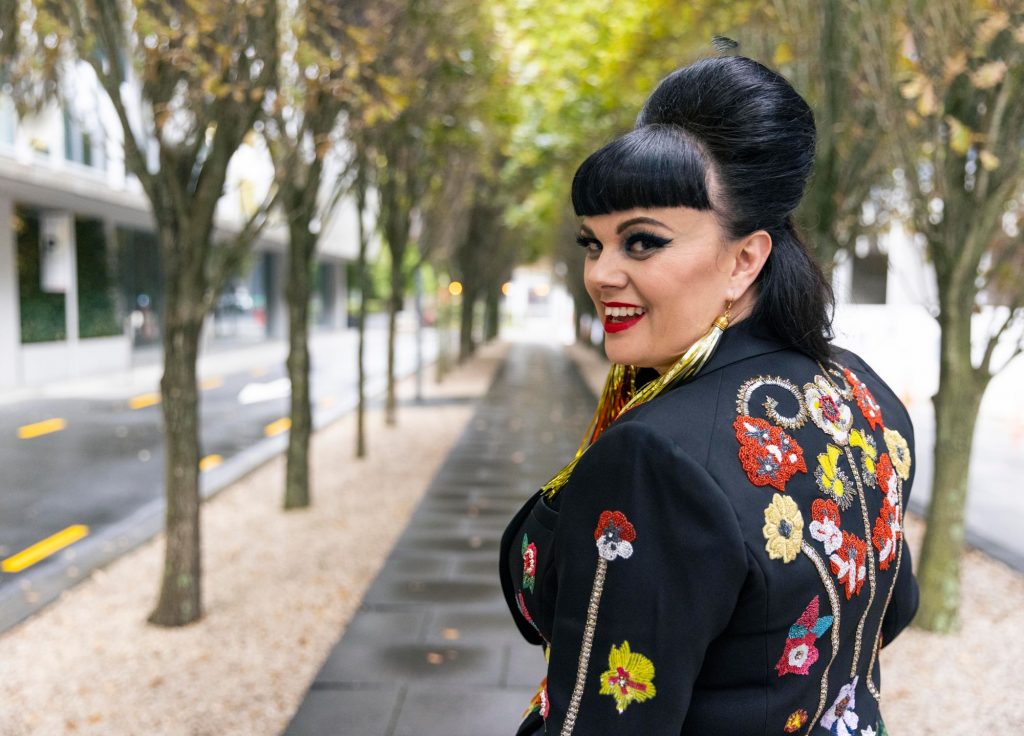 She's hopeful that, just like addressing discrimination and inequality, the music industry is capable of even more change, allowing her to find new ways to continue working from home with her boys.
"How many times have I sat in a green room in some foreign country crying my eyes out wishing that, by some miracle, I could still have a music career and be home with my kids? So that has been the blessing and the gift of this whole experience. I feel that because our world has shifted so much, there are ways we have discovered that things don't need to be like that anymore."