How often do you ask "are you okay?" Jacqui Maguire on the subtle art of checking in on your loved ones.
We are on the countdown to Christmas, and after a year that couldn't possibly have been imagined, summer festivities will be welcomed by many. However, we know that the holiday season can also increase stress and amplify loneliness. Given the rate of job loss, business pressure and global travel restrictions, it is predicted that the 2020 end-of-year break will be tougher than usual.
Though we are unable to eliminate life's stressors or open up our country's borders, we can help protect each other's mental wellbeing by consistently checking in with our loved ones, neighbours and colleagues.
It's not just about distress
Checking in is not a behaviour purely reserved for when people are struggling. Creating a regular habit of enquiring about someone's wellbeing enables you to establish proactive and preventative measures. Once normalised, the act of checking in will come to be extended into your social network and will enable you to pick up on signs of struggle early. There is no written rule on how often you should check in – you will need to trust your gut.
Think of the parameters as not too frequent that you become perceived as overbearing or frustrating, and not too infrequent that you miss crucial shifts and changes.
Read the relationship
Every relationship has a unique dynamic, and it is important you're aware of any potential factors that may act as a barrier to stop someone from engaging in a genuine and meaningful conversation with you. This can include hierarchy, distance, age or the frequency of the connection.
Remember, you don't need an invitation to check in on someone's wellbeing, but you do need to be cognisant of the effect your enquiry might have. Think carefully about when and how you check in, and if the person doesn't want to engage in the conversation, be respectful and don't push it. That doesn't mean you can't check in again in the future.
Be prepared
To optimise the conversation, it is best to ensure you are in the right frame of mind to be present and calm. Listening to another person's distress can be difficult, so it is important to ask yourself whether you have the capacity to be an effective supporter. You want to avoid opening up a conversation with someone who is vulnerable and then having to shut it down because you have run out of time, are distracted or feel overwhelmed yourself.
If you have noticed that someone is struggling, spend time collating your observations. It is helpful if you can raise specific changes you have noticed in their behaviour or demeanour.
Know your role
As a supporter, your role is to provide the opportunity and space for someone to discuss their wellbeing. You then quickly transition into a listener: validate, avoid judgement and ask how you can help. "Big ears, small lips" is a helpful mantra to keep you on the right track. It is most important to remember that you don't have to fix problems.
In fact, moving into fix-it mode can sometimes be distressing for the other person if they aren't ready to problem-solve. If someone is in significant distress, your role is to facilitate access to professional help. My rule of thumb: You should never go to bed worrying if someone is safe or not. You need to leave that concern with the professionals.
Use a framework
It can feel daunting asking someone about their wellbeing. Common concerns are that you'll freeze, not know what to say or make it worse, or that the other person may get angry with you. Having a structure in your mind can help alleviate some of the worry.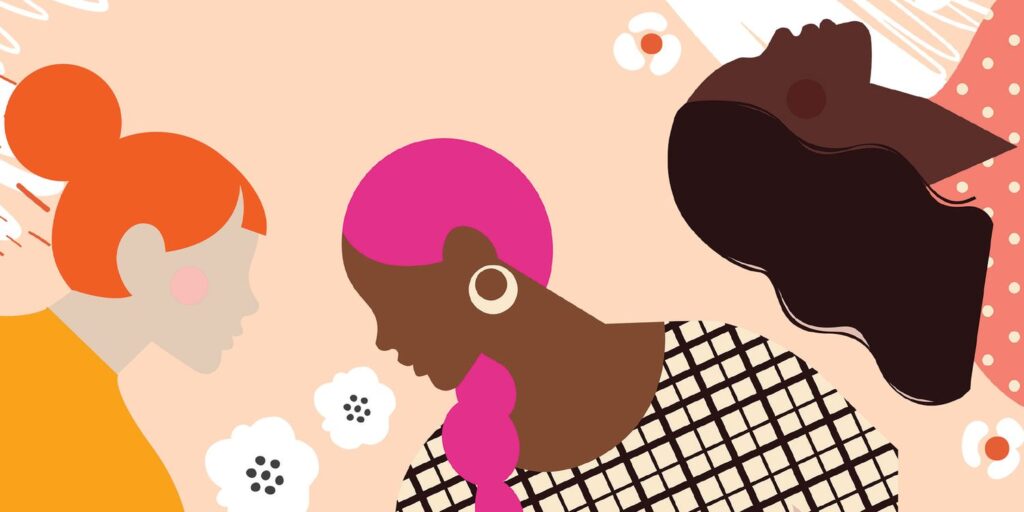 You may find this framework helpful
1. State the purpose of your check-in: "I know the holiday period is historically a tough time for you. I care about you and have been thinking about how you are doing."
2. If you have noticed any changes, comment authentically and gently: "I have noticed you don't seem to be picking up many of my calls and we've missed you at the last two book clubs."
3. Use a wellbeing scale, as this can help override the Kiwi auto-response of "I'm fine". I sometimes find it helpful to use a scale to check in on my wellbeing, as it provides a tangible measure: "Can I ask on a scale of one to how you have been in the last week?"
There will be times people aren't able to communicate how they are doing or what they are needing. That's okay. You have planted a seed so that when they do need support, they'll know you're someone they can reach out to.
Jacqui Maguire is a registered clinical psychologist with a passion for science communication. She is a prominent mental health and wellbeing thought leader, a sought-after keynote speaker and the founder of popular podcast Mind Brew.