Music
Billie Eilish – Happier Than Ever Tour
Pop phenomenon Billie Eilish last performed here in 2019, to frenzied, sold-out capacity crowds. Coming off the back of her critically acclaimed sophomore record Happier Than Ever, which debuted at #1 in July 2021, she makes her highly anticipated return to Aotearoa. In Billie's own words: "It's just gonna be crazy. It's gonna be jumping and screaming and getting low… It's gonna be so much fun. I cannot wait." September 8-10, Spark Arena, Auckland, ticketmaster.co.nz.
Mel Parsons Slow Burn Album Release Tour 2022
One of Aotearoa's favourite acts, award-winning indie-folk singer Mel Parsons is releasing her new album Slow Burn on September 16 and has announced an 11-date tour. "It's been a long couple of years for everyone so we're absolutely fizzing to finally be getting back on stage sharing music with audiences again," she says. "I'm so excited about this new record and bringing it to life with the band." October 7-November 26, various venues around Aotearoa, melparsons.com.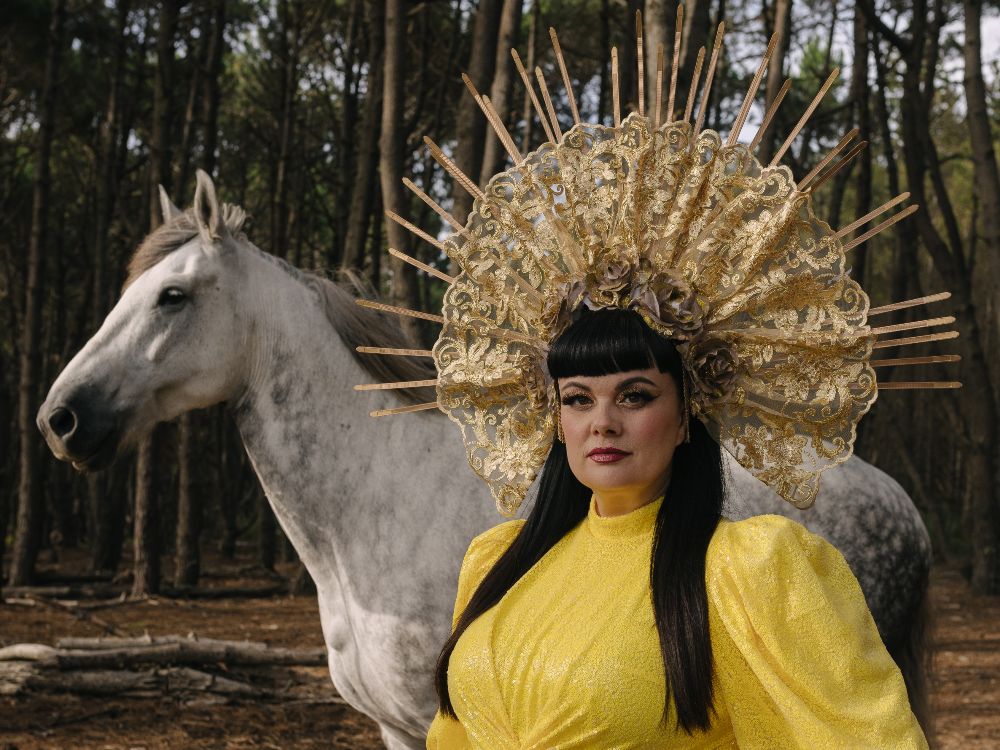 CSO Presents: Tami Neilson – Kingmaker
Part of the Christchurch Symphony Orchestra's 2022 season, the legendary Tami Neilson will be premiering brand new songs exclusively for Kiwi audiences with stunning orchestral arrangements by Victoria Kelly. It will be a fabulous night of original songs and tributes to iconic women in country music. August 20, Christchurch Town Hall, Christchurch, eventfinda.co.nz.
Hokianga Country Music Festival
Head to beautiful Hokianga for a weekend of country music and entertainment. Twenty-seven Kiwi bands will play continuous music in several venues situated along the picturesque Hokianga Harbour. September 30-October 2, various venues, Hokianga, hokiangacountrymusic.com.
Books
Masha Gesson at Auckland Writers Festival
Who doesn't want to hear in person the extraordinary voice of a leading intellectual? Masha Gesson is worth getting in a bus, plane or car for and heading to the Aotea Centre where you'll be lost in words for more than 48 hours. The Auckland Writers Festival continues to curate one of the best literary treats of the year. Other famous names you'll trip over include Rebecca Solnit, Tayi Tibble and the glorious Clementine Ford. August 23-28, various venues, Auckland, writersfestival.co.nz.
WORD Christchurch Festival
WORD Christchurch Festival is the largest literary event in the South Island and brings the city alive with books, storytelling and ideas from near and far. The showcase of stories will enthral and inspire. With poets, novelists, journalists and thought leaders, there will be something for all tastes. August 31-September 4, wordchristchurch.co.nz.
Festivals
Hawke's Bay Arts Festival
With an impressive array of 65 events including theatre, music, dance, opera, comedy, family events, visual arts and literary events, Hawke's Bay is ready to celebrate after several Covid-impacted years. The opening weekend brings a local spotlight onto the beautiful craft of a collective of Ngāti Kahungunu named Whiria, which means to plait, a call to bring people together, weaving and encouraging interaction. October 14-30, hbaf.co.nz.
The Tauranga Food Show 2022
Explore everything from chocolate, cheese and chutney to tea, truffles and tabasco, with plenty for everybody, including allergy-friendly, vegan, vegetarian, gluten-free and organic options. More than 150 exhibitors bring a huge range of food and beverages, with tastings, exclusive show specials and delectable product launches. See cuisine come to life in the Live Cooking Theatre, featuring chefs from Tauranga's best restaurants and cafes, and enjoy the delicious offerings from The Landing Food Truck Hub. August 27-28, 10am-5pm, Trustpower Arena Baypark, Mt Maunganui, trustpowerbaypark.co.nz.
Pauanui Craft Beer and Gin Festival
The people of Pauanui are excited to present their very first craft beer and gin festival. There will also be a band, a DJ, food trucks and a coffee cart, with a percentage of the proceeds going to charity. September 24, Pauanui Sports and Recreation Club, Pauanui, cfm.co.nz/event/pauanui-craft-beer-gin-festival.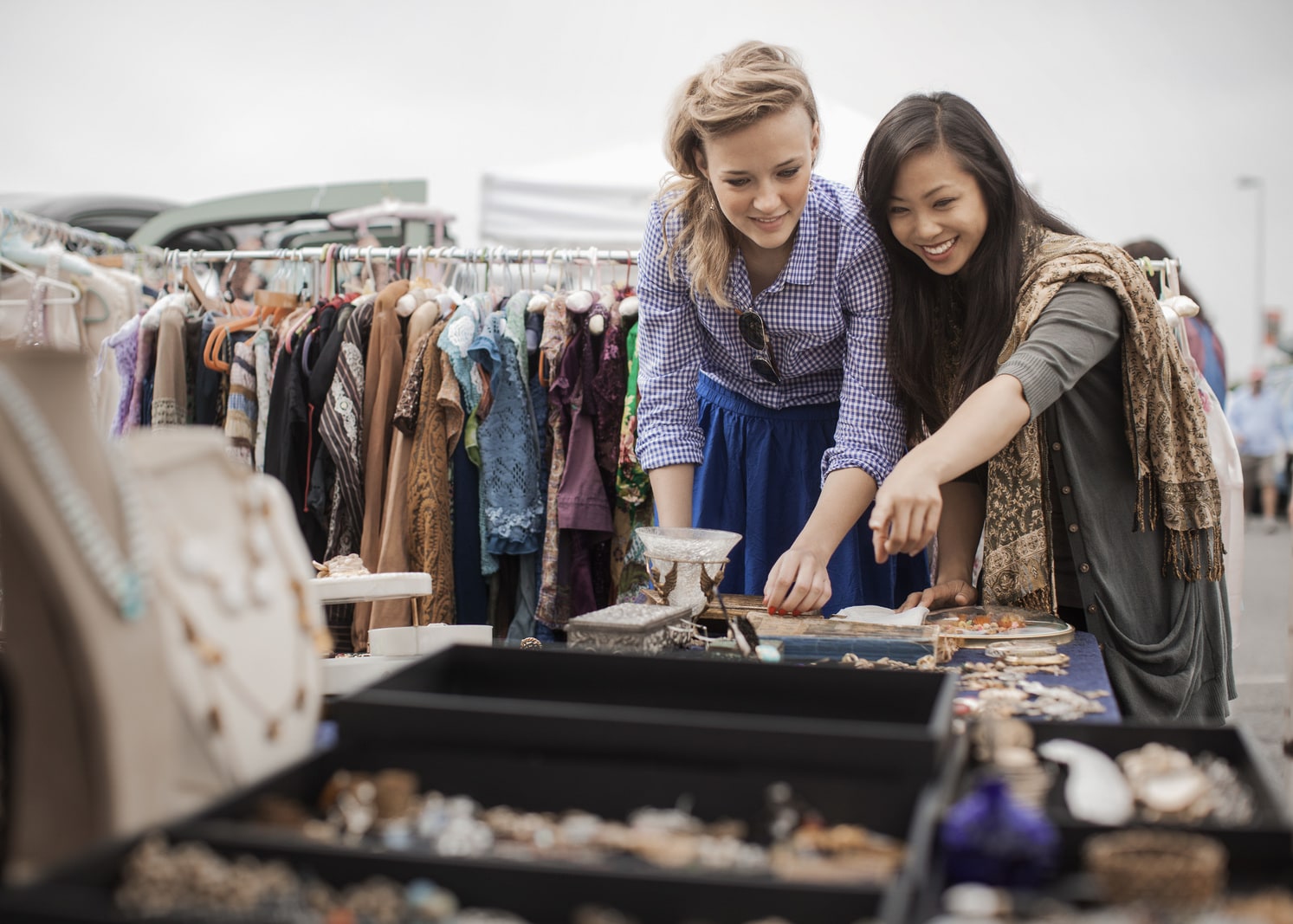 Women's Lifestyle Expo
Join women of all ages and lifestyles at this two-day event that features everything from fashion and beauty to health and fitness, artisan goods, gourmet food, beverages and much more. The Women's Lifestyle Expo is the only event of its kind happening in six regions across New Zealand in 2022. July-October, various venues around Aotearoa.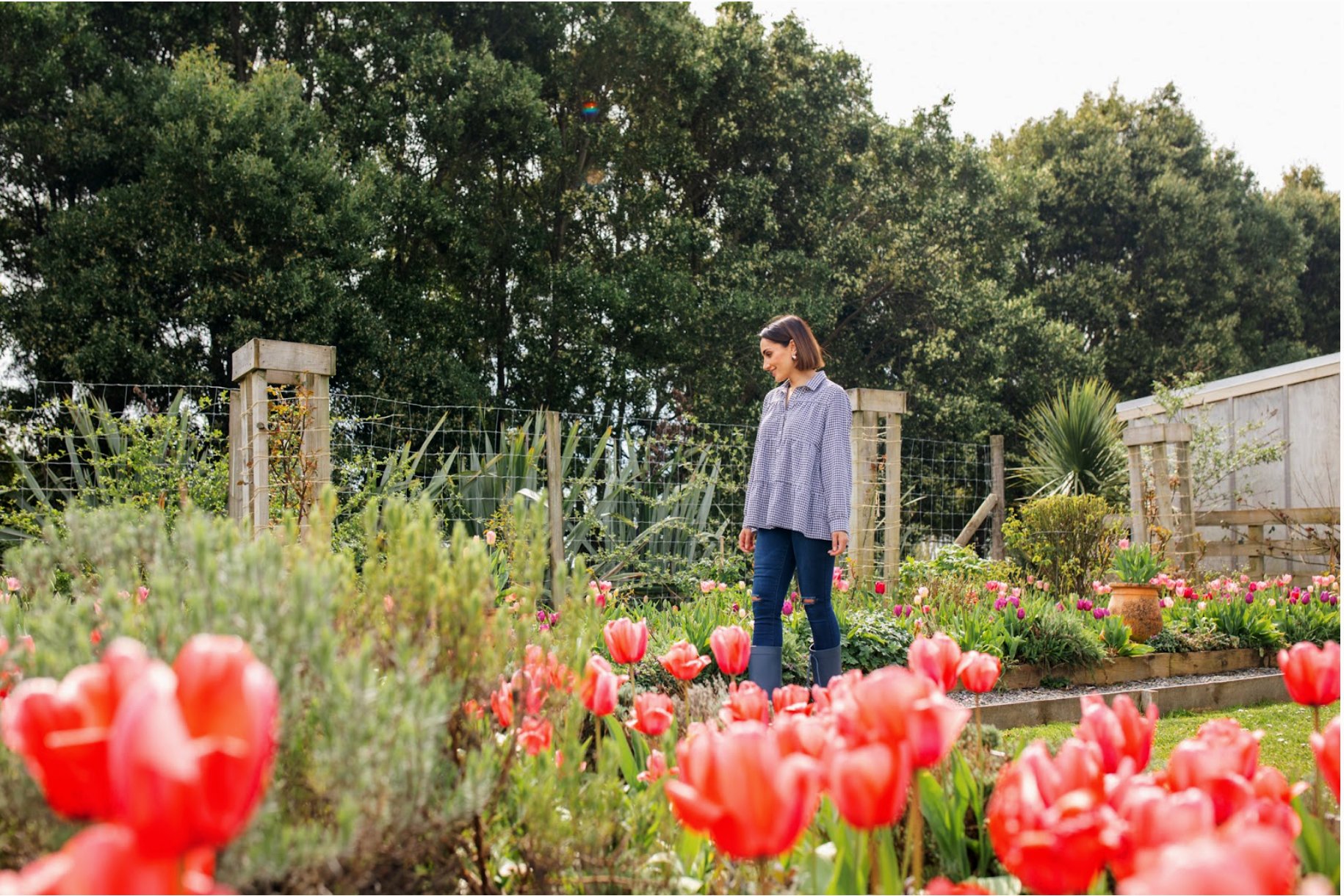 Annual Tulip Festival 2022
There's a reason we love tulips. Multifloral and diverse, dazzling in both their colour and symmetrical shape. Tiptoe through the tulips and indulge yourself in the Tulipsphere when they rear their beautiful heads or find a tulip bed at your local botanical garden. September 3-4, Eden Garden, Mt Eden, Auckland, and October 1-2, Longbush Cottage, Carterton, Wairarapa.
Arts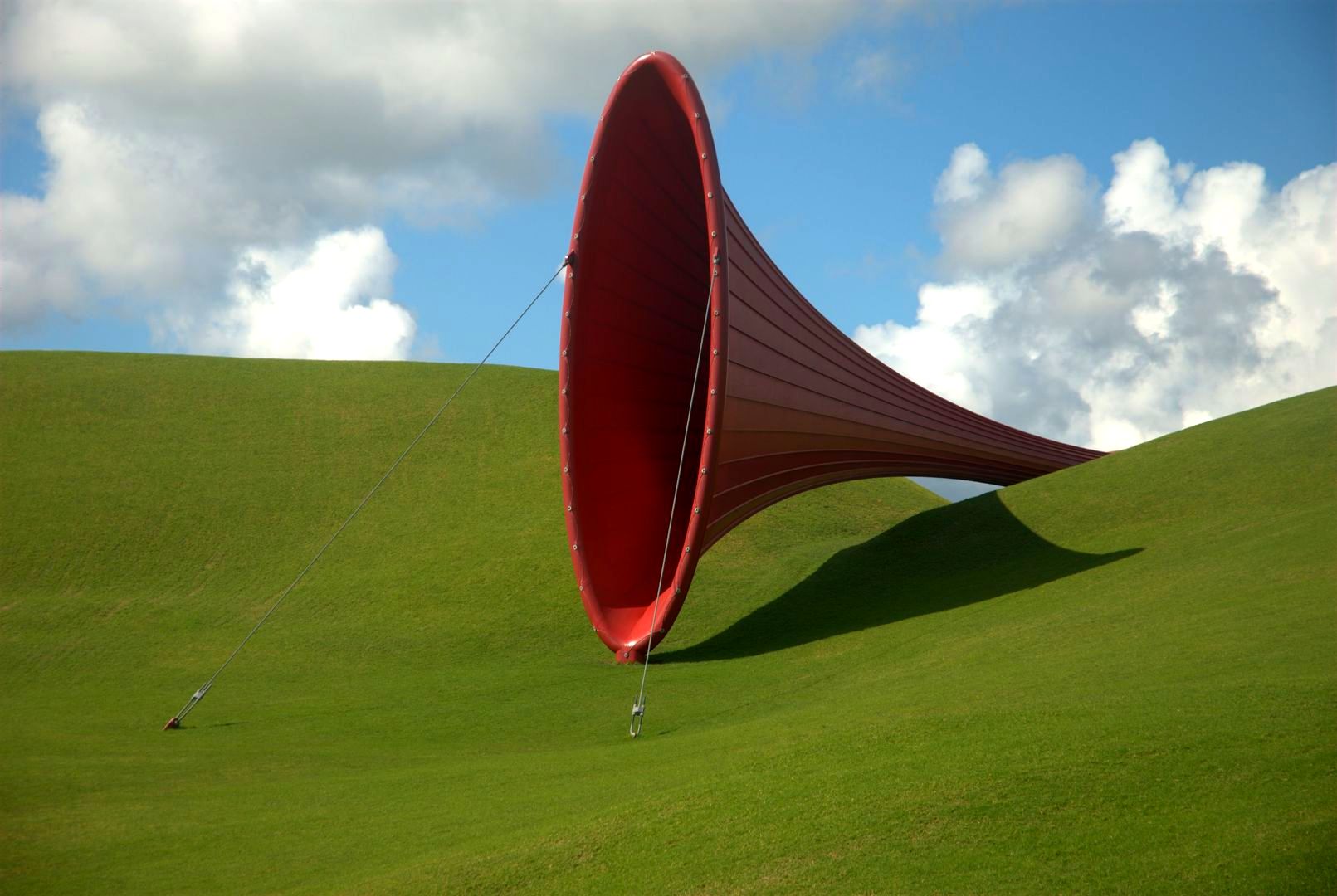 Gibbs Farm Sculpture Park
We're getting in early because this always sells out. Home to the largest collection of outdoor sculptures in the country, the open day of the Gibbs Farm is your chance to see some pretty spectacular artists including Andy Goldsworthy, Richard Serra, Daniel Buren, Gerry Judah and Anish Kapoor. The park is a three- to four-hour walking experience where you can roam among the sculptures and come face-to-face with not-your-average farm animals (as in giraffes, zebras, bison and buffalo!). Bookings essential. September 22, Makarau, Auckland, eventfinda.co.nz.
Art in the Park
Art in the Park is back, with more show days, more food, more drinks and more incredible New Zealand art. Discover hundreds of Aotearoa's best contemporary artists at Eden Park and take home art that inspires you. September 8-11, Eden Park, Auckland, edenpark.co.nz.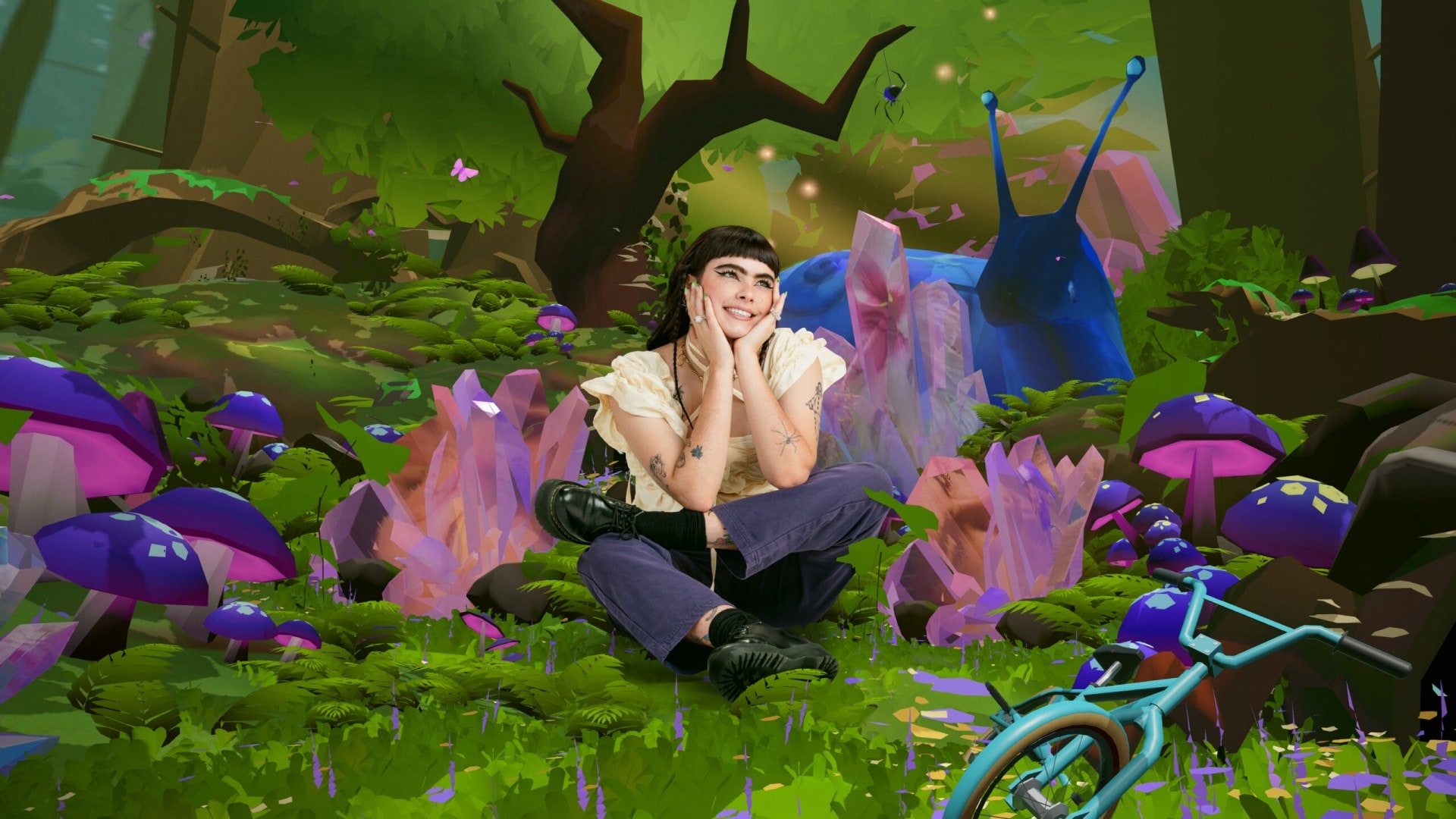 Spark's 5G Street Museum
A kind of museum very new to Aotearoa, Spark has carefully curated a selection of 5G-powered augmented reality experiences showcasing the unseen stories of some of our most iconic creatives. The exhibit will be free and open to the public across the country. Via a downloadable app, Kiwis can get up close and personal with exhibitors Parris Goebel, Benee (pictured), David Dallas, Teeks, and Askew One, and enjoy a completely new and unique experience. August 5-December 5, Auckland, Dunedin, Christchurch and Wellington.
Markets
Taranaki Women's Refuge Pop-up Shop
Shop till you drop and support an important cause with amazing bargains and a great range of designer clothing, shoes and accessories. And if it's time to declutter your own wardrobe, Taranaki Women's Refuge is accepting donations at various drop-off points around the city. September 24-October 2, 9am-5pm, New Plymouth Raceway, New Plymouth, allevents.in.
Film
Nope
If you loved Jordan Peele's horror/thrillers Get Out and Us, you'll be on the edge of your seat impatiently waiting for his latest film, Nope. Well, the good news is that you'll finally be able to see it in cinemas from August 11. But knowing Jordan, you'll continue to be on the edge of your seat for the whole film, in which the residents of a rural Californian ranch make an uncanny and disturbing discovery. Nope, in cinemas nationwide from August 11.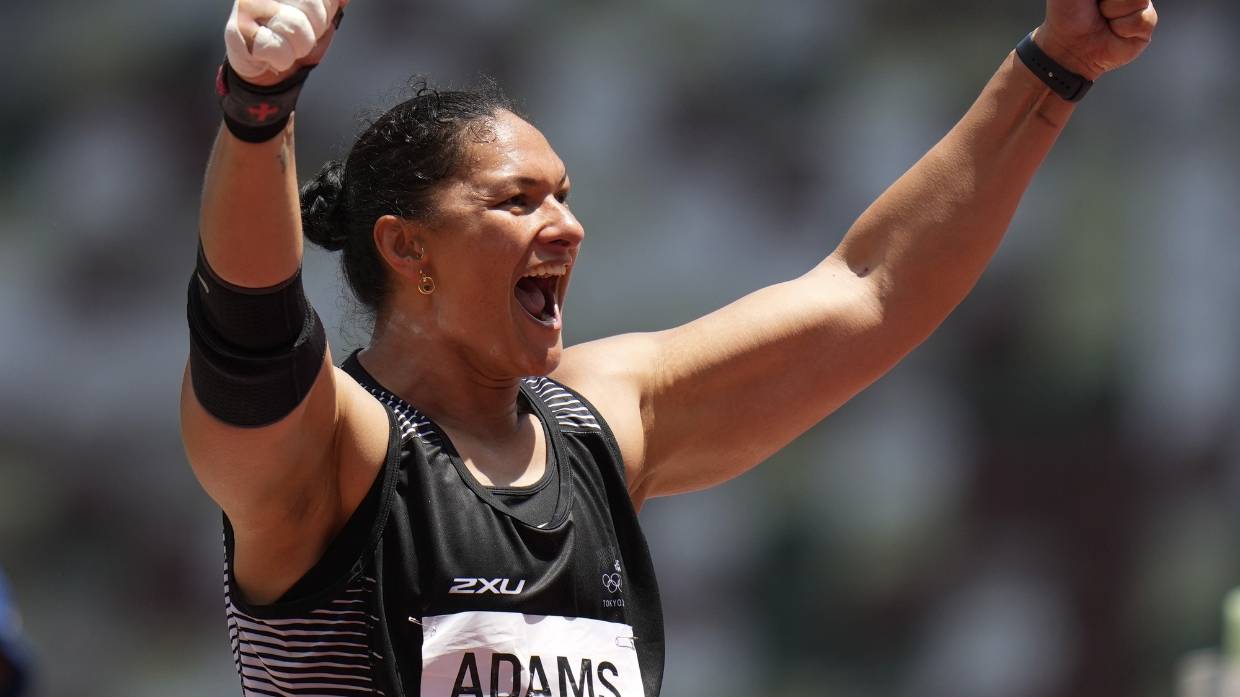 Dame Valerie Adams: MORE THAN GOLD
Award-winning Kiwi documentary director Briar March (Mothers of the Revolution, There Once was an Island: Te Henua e Nnoho) brings us the inspirational journey of Olympic gold medallist Dame Valerie Adams. Her final throw at the Tokyo Olympic Games in 2021 was the culmination of an incredible career that began with a troubled childhood, enduring racism and poverty, to the world stage where she stands proud; a legend, a role model, a mother, a wife, an outspoken advocate for women in sport and an icon of Aotearoa. Dame Valerie Adams: MORE THAN GOLD, in cinemas nationwide from October 1.
Exhibition
Ancient Greeks Lecture Series
If you haven't seen the incredible Ancient Greek exhibition from the British Museum, there's still time to blow your mind and catch a free lecture by Dr Maxine Lewis, a brilliant and gifted teacher from the University of Auckland whose scholarship opens a window to womankind and the roles they played more than 2000 years ago. August 21, 2pm, Auckland War Memorial Museum, koha but bookings essential.