Sarai Bareman is late for our interview. The kind of late that comes from being the most influential Kiwi in women's sport, the mother of a one-year-old son and someone about to face one of the most significant challenges of her career.
On July 20 the FIFA Women's World Football Cup kicks off at Eden Park and Sarai, FIFA's Chief Women's Football Officer, is currently spending most of her daylight hours – and many of her nighttime ones – ironing out the last few wrinkles.
"We're ready from an operational point of view," admits the 42-year-old of the second women's world cup under her watch. "We're ready for the teams and the fans, our stadiums across New Zealand and Australia are looking beautiful and the training grounds and hotels are ready. The challenge for us is how to fill those stadiums. In a country so much in love with rugby, how do we get Kiwis excited to get behind all the games?"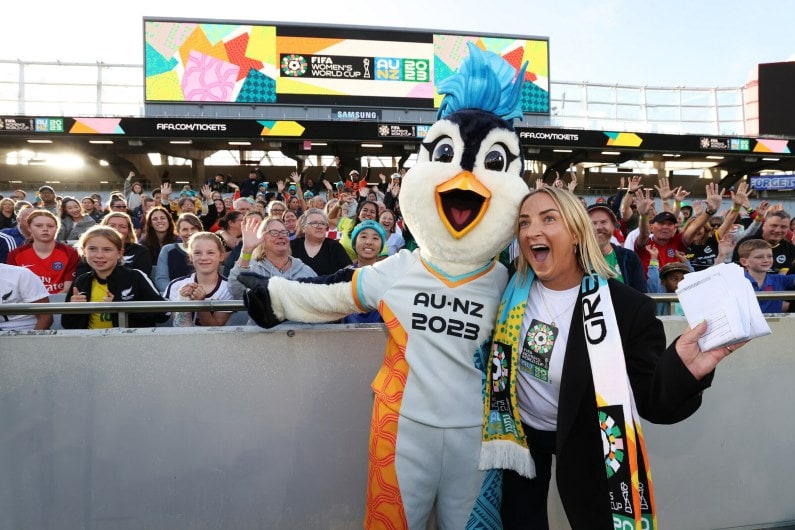 Bareman admits that while the big hitters – defending champions USA, the Netherlands and the Kiwi Football Ferns, will have no problems attracting fans, "It's the smaller teams such as Zambia and Vietnam, teams who have fought hard to qualify, that deserve to have full stadiums too".
A quick primer for those not up to speed: the ninth Women's World Football Cup features 32 teams playing in 64 matches across 10 stadiums in Aotearoa and Australia over a four-week stretch. It's estimated a global audience of two billion will eyeball the action across all of FIFA's platforms.
Which could explain why Bareman, who arrived back in Auckland a week ago from her base in Switzerland, is running mostly on adrenaline.
"Sleep is a luxury at the moment. The challenge is working across two time zones because when the work day ends here, Zurich will be waking up and the emails and meetings will start. If I'm not careful, I can end up working until 3.00 or 4.00am."
On the other end of our call, Bareman is being driven through Auckland. She's just wrapped up a morning of interviews and is headed to Eden Park to do a final check of the stadium.
"I'm sorry, I'm scoffing a muffin while we talk," she says, in the kind of voice that suggests regular meals are a thing of the past.
In case you were wondering, it's a keto muffin, stuffed full of egg, feta and spinach.
"I've recently turned keto because now that we're in full world cup delivery mode and I'm constantly on the road, it's hard to maintain a balanced diet."
Exhaustion and missed meals aside, Bareman is excited to bring her world to her homeland.
"What I'm most excited about is for Kiwis to see and understand how massive this event is and how beautiful women's football is. I would love to see some of NZ's passion for the All Blacks translate into women's football and to the Football Ferns who deserve to be as well known as the All Blacks. As a proud Kiwi I'm also excited to show off our stunning landscapes and culture. For many of the two billion people tuning it might be the first time they've seen New Zealand or Australia so I'm thrilled to be able to show that off to them."
While the main attraction is some of the world's best athletes kicking a round ball for 90 minutes, Bareman wants to be clear that the women's world cup is more than just a global sporting event.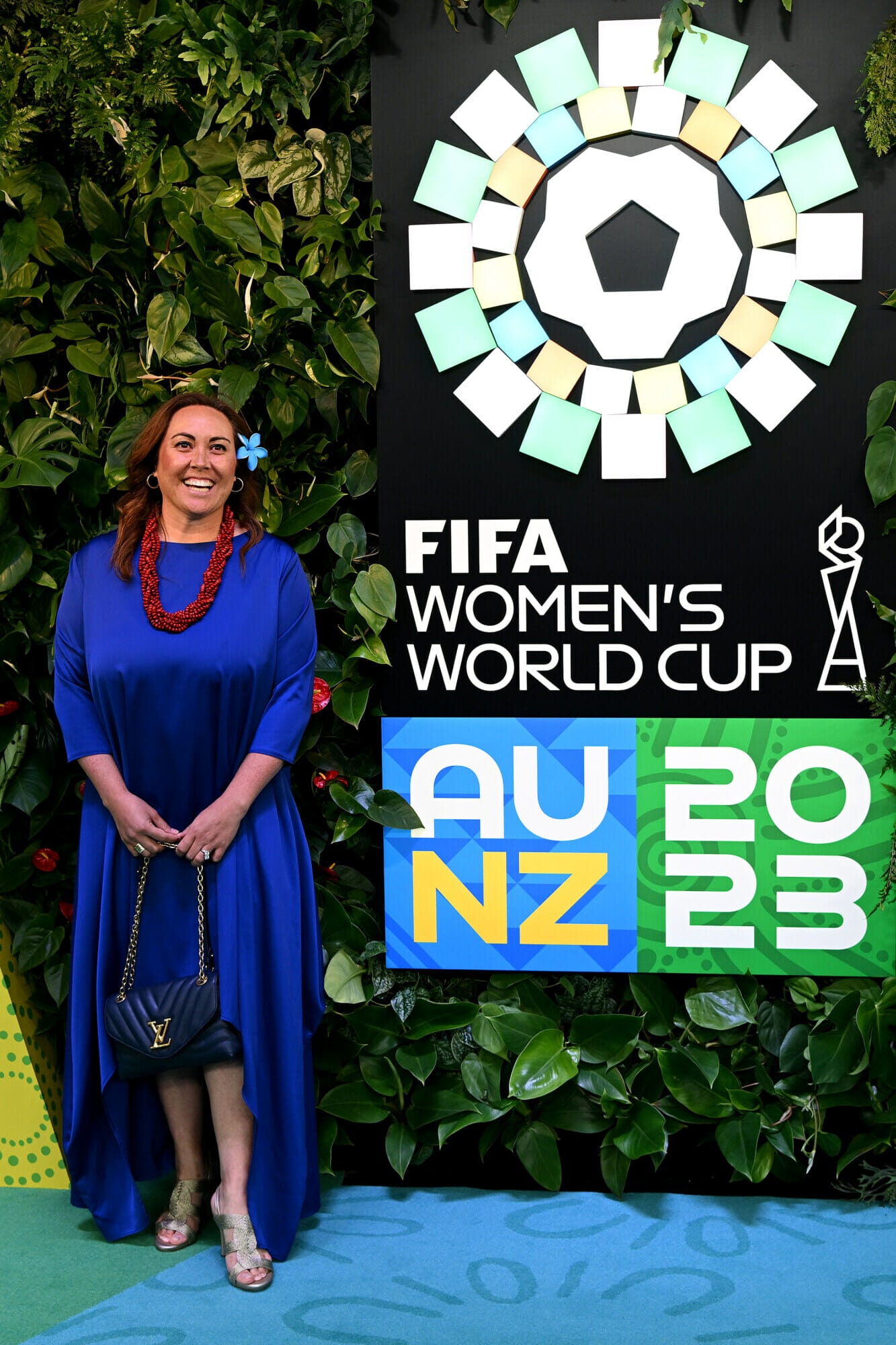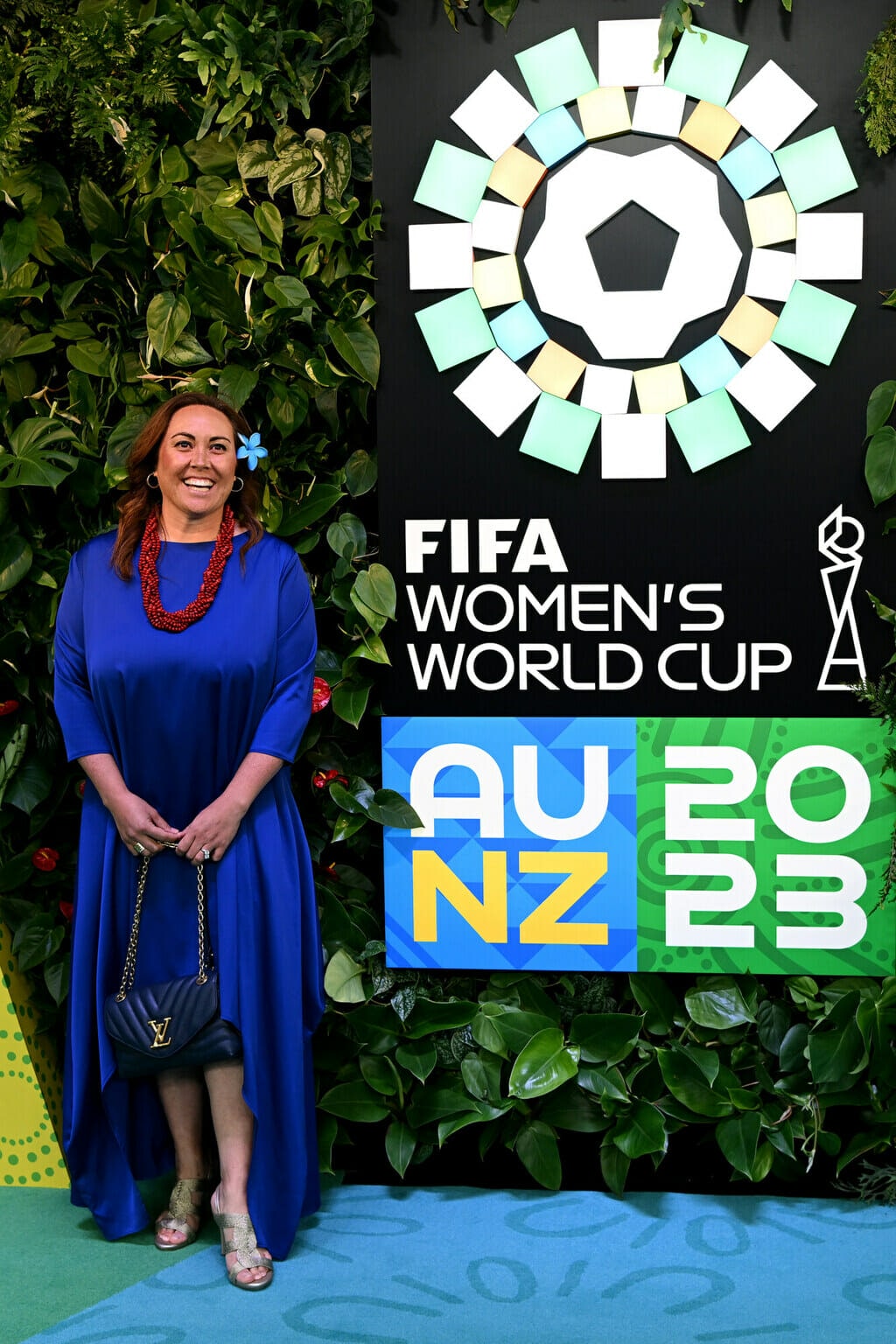 "It's also a powerful platform for women and girls everywhere to feel empowered and to raise the narrative and have those conversations around equal pay, gender equality and empowerment. It's what drives me because one of my biggest focuses, almost as major as the cup itself, is what happens after the winners are announced and we all go home. As we saw with the last world cup four years ago, our sport gets a huge explosion of interest. But we need to make sure that we're ready for it – that the clubs are ready, that we have enough coaches who look like the girls and who they can look up to, that the changing rooms don't smell of urine or have to be shared with boys. We need to capitalise on interest in the game to build a stronger platform for this sport around the world because our aim is to have 60 million women and girls playing football by 2026."
When I last interviewed Bareman three years ago, she and her husband, fellow Aucklander Mark Blakelock-Toma, were enjoying life in Zurich where they moved in 2016 when Bareman was appointed to lead FIFA's newly-formed women's division.
Blakelock-Toma, a quantity surveyor, was learning German so that he could find a job in his field and the pair were spending every weekend filling their passports with stamps.
The biggest change since then has been son Matthijs, who joined their whanau a year ago.
"It's been interesting adjusting to life as a working mother," says Bareman, playing with the ever-present floral hair-clip she wears above her left ear as a reminder of her Pasifika roots (today's flower is white).
"I had six months maternity leave and then my amazing husband made the decision to give up his job to become a full-time caregiver for Matthijs which enabled me to keep on doing this job. One of my goals was to keep breastfeeding for a year which has been an interesting journey, particularly because of all the travel I do. I've lost count of the strange places I've had to pump breastmilk, from the floor of a prayer room in a Qatari stadium during the Men's World Cup last year to airports with a jacket over my shoulder. And on so many flights! But I'm proud I was able to breastfeed for year."
If you'd told a young Bareman that she'd have a seat at football's big table, overseeing everything from the development of women's football worldwide and commercialisation of the game to delivering global events such the world cup, she might well have wondered if you'd been at the gin.
Because the West Aucklander grew up the youngest of four children in a Samoan-Dutch family where rugby was almost a religion.
"My three older brothers and I were always sporty, Dad was a rugby coach, Mum was a manager and we spent every Saturday at the Massey Rugby Club."
When she was 13, Bareman found football though her friends.
"That's quite late in terms of sporting development but my friend group were into football and you want to be cool when you're 13 so I went along to a match with them and I can still remember the feeling of joy and camaraderie. I was hooked from that moment."
She started playing upfront but during her football career moved further back into a defender role.
"It's something special being the last line of defence for a team. I've actually played most positions apart from goalkeeper."
After school, Bareman found work as a bank teller but quickly moved up through the ranks, managing a bank branch before segueing into commercial property finance.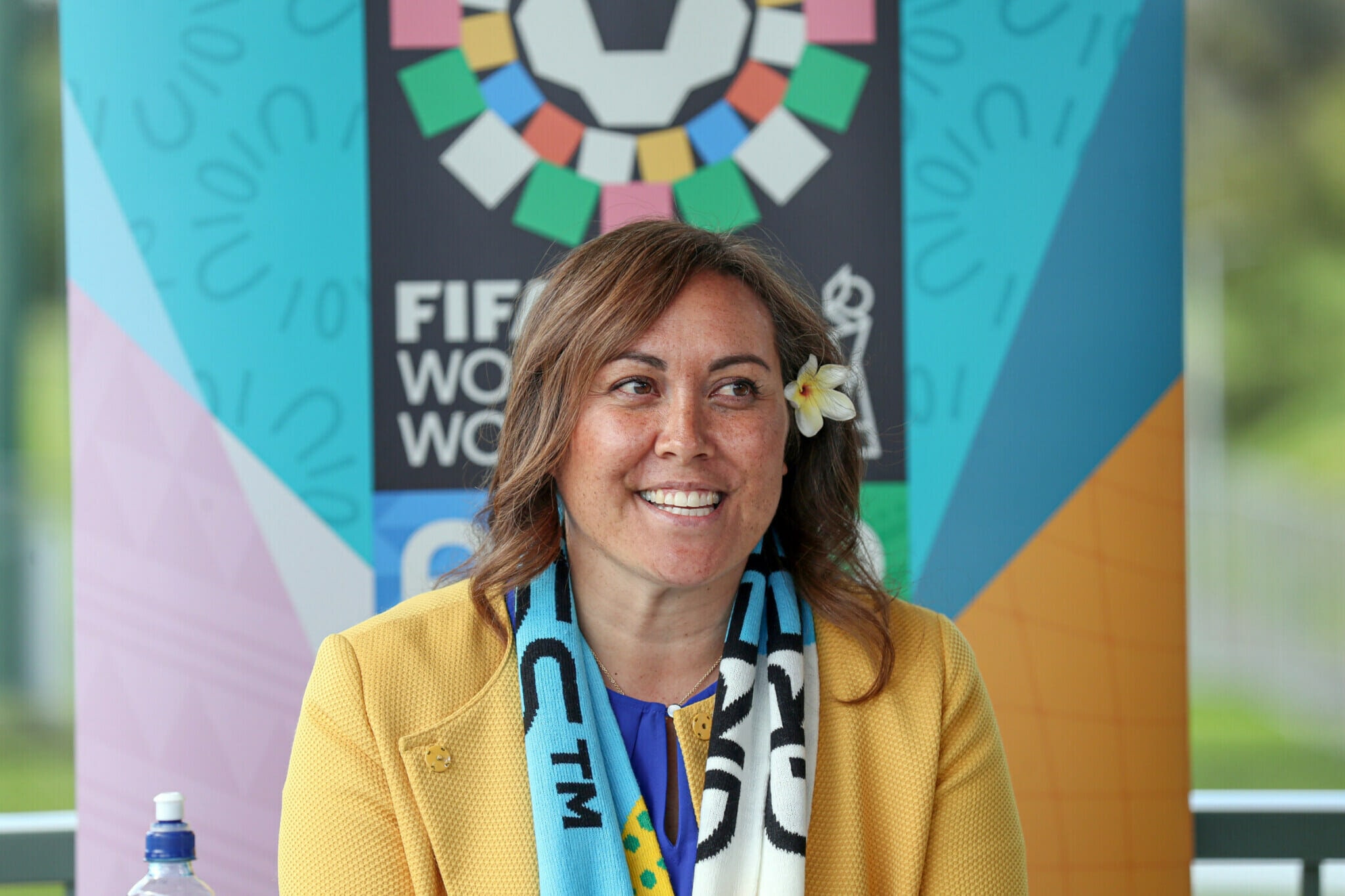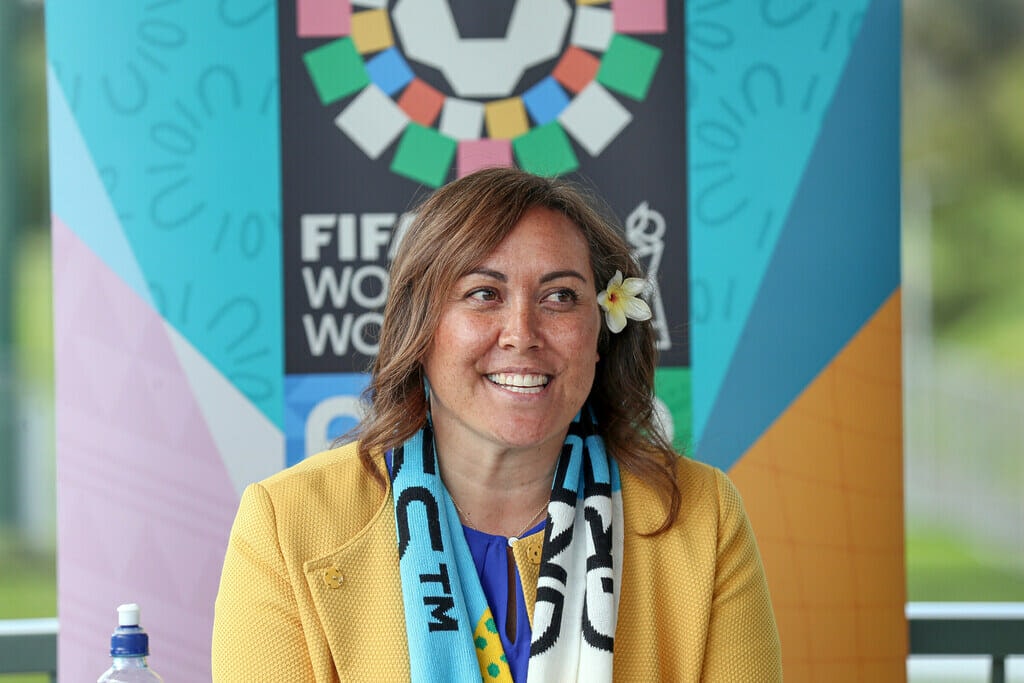 While on a visit to her mother's family in Samoa, she saw a job that married her love of finance with football. She landed the role – as finance manager for the Football Federation of Samoa – and ended up staying six years. There followed a stint back in Auckland overseeing football development across the Pacific for the Oceania Football Confederation, before FIFA suffered its infamous 2015 corruption scandal and, post recovery, Bareman was appointed to lead the women's football division.
It was a culture shock in more ways than one. "I moved from an Auckland summer to the height of a Zurich winter," recalls Bareman. "Not having grown up with snow, I definitely made a few mistakes in outfit and footwear choices. But I love it now – Switzerland is an incredibly beautiful place and is centrally located to other European countries, which is great for travelling. Plus FIFA is an amazing organisation where I get to work with people from many different cultures."
Right now, though, Bareman is happy to have traded the European summer for an Antipodean winter, not only because the world cup is the culmination of three years work but also because she gets to spend time with her family.
"My parents and brothers and their familes are in Auckland as are Mark's family. It's amazing for Matthijs to be around his cousins."
Once the final whistle blows at this tournament, Bareman and her family are heading "somewhere warm and tropical, with good cocktails" to chill out.
"I'm thinking about Rarotonga, Bali or Fiji but not Samoa as with family there I won't be able to switch off. I want to go somewhere I can totally recharge my batteries – got any suggestions?"
We chat about travel for a while before talk turns to Bareman's future plans.
"My current FIFA strategy runs through to 2026 and there's a lots I want to achieve before it finishes. But you know, New Zealand will always be home and eventually I do see myself coming back here to live."
But first, Bareman needs to put on a good show for two billion people.
Before she goes, I ask who she thinks might take home the coveted trophy.
"There are some incredible teams and the US will be out to defend their title. But England have also been playing well, as have Spain and the Netherlands, so it's really anyone's game which is the one of the beautiful things about the beautiful game."

Related Article: How To Watch The Women's World Cup In Style