Scorpio
(Oct 23 – Nov 22)
Scorpio Ingress October 23, 10:35:30am NZT
The Sun moves into fixed water sign Scorpio. The dual rulership of Mars, the planet of action, and Pluto, the planet of power, makes those born under the influence of the Scorpion fiercely self-reliant with a strong preference for being in control. They are intuitive, loyal to a fault and masterful at masking vulnerability with sheer resilience. The Scorpio call sign is "I desire". Many happy returns Scorpio Woman – it's a sweet start to your birthday month. Venus, the lady of love and beauty, is hand-in-hand with the Sun in your personal sector, ideal for doing things that give you pleasure – enjoy it while it lasts. The New Moon on October 26 will spur you into new ventures, but with your rulers Mars/action and Pluto/power not in accord you will feel that what you gain on the roundabout you lose on the swing – hold true to established plans and don't be tempted by creative shortcuts. On October 31, Mars turns retrograde, and this planetary realignment can cause major disruption or petty annoyance. With good connections between Mars and Saturn/stability, expect the latter, but keep a firm grip on the tiller. The Full Moon on November 8 incorporates innovative Uranus and highlights partnership, perfect for an impromptu celebration with special people. Pressure subsides as the month closes. The way forward may not be completely clear but you will feel that you have regained control.
Sagittarius
Nov 23 – Dec 21
This may not be the month you break new records, but it provides a perfect "set-up". Ruler Jupiter starts in Aries then moves back into Pisces and reconnects with whimsical Neptune one last time – make the most of this, tie off loose ends, celebrate with family and perhaps reaffirm some long-lost aspiration or ambition. The New Moon on October 25 and Mars turning retrograde on October 31 continue the retrospective theme. Don't get frustrated, keep your eyes on the bigger picture – going forward is easier with a clean slate and no baggage behind you. On November 8, revolutionary Uranus hand-in-hand with the Full Moon changes the game, blocks and barriers dissolve, and as a perverse month ends, Jupiter prepares to turn direct – you best be ready!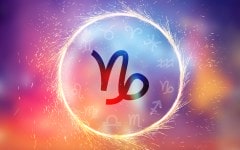 Capricorn
Dec 22 – Jan 19
A pleasant start and finish bookend a grittily centred solar month. Your trusty ruler Saturn turns direct, you are on the move, and with a super-productive connection to Mars, you will hold things steady despite Mars turning retrograde on October 31. Terse planetary connections develop in November. You'll need to push hard to achieve your goals and will make ground even if you don't quite meet your own high expectations. The Full Moon on November 8 brings the battle between change and the status quo to a head. Hold your ground and don't be afraid to err on the side of caution – change will come in its own time. On November 14 pressure will ease and you can steer the month to a fulfilling and productive close.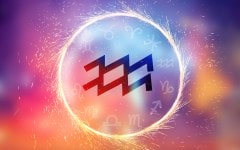 Aquarius
Jan 20 – Feb 18
This could be the month to test your mettle! With your time and attention divided between your working life and your home life, there is little space left in the middle for you on a personal level. Whether it is a matter of change versus the status quo or authority versus freedom, it's time to put "you" back into the equation. A strong link between Saturn and Mars (stability/action) unpins your month and will help you hold your course. Tensions build towards the Full Moon on November 8 – change is in the air, and if you want change, then make it happen. Or, conversely, keep your head down and let the dust settle. It will settle quickly, other than a niggle between Saturn and the Sun (authority) the waters will calm and a nasty month will dissolve into nothing.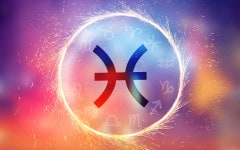 Pisces
Feb 19 – Mar 20
When the Sun moves into Scorpio, your usual sense of sympatico will be amplified because Venus/love and Mercury/communication are up close and personal with the Sun. On October 28 your ancient ruler Jupiter moves back into your sign and reconnects with your modern ruler Neptune. With the focus on all things spiritual, philosophical, or related to the higher mind, this is a special opportunity if you are looking to reconnect with study, a spiritual journey or any form of self- awareness. It's not all plain sailing; Mars/action is in retrograde with a terse link to Jupiter. The start may be slow but worth persevering. The speed will pick up next month when Jupiter turns direct – by starting now you are in on the ground floor.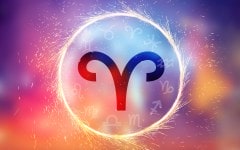 Aries
Mar 21 – Apr 19
A buoyant start to an interesting month. The focus is communication. Your ruler Mars is productively linked to Saturn/structure. Push the good energy and get as much off your to-do list before Mars turns retrograde on October 31. It will halt the flow, but the plus side is that new or different options will come to the surface – but it can be frustrating! A Mars-Jupiter connection means excess, and with Jupiter slipping back into Pisces and the sector of hidden things, be mindful of what's going on out of view or under the surface! The Full Moon on November 8 incorporates Uranus, the planet of the unexpected, and falls in your house of personal finance. The best case scenario is a windfall, but caution with spending means it's not an unexpected expense.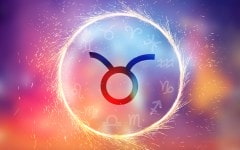 Taurus
Apr 20 – May 20
This is a super-active month for relationships. Venus, the planet of relating in the house of relating puts partnership, personal and professional at the top of the list. Venus, the Sun (authority), and Mercury (communication) are together from October 26 until past the month's end – this is an intense mix in Scorpio but perfect for problem-solving. Around November 1 Saturn/structure and Uranus/disruption link with the Scorpio trio making negotiations tedious; best to be circumspect when dealing with others – wait until after November 8 and the Full Moon before instigating major change. On November 9, good vibes from Jupiter bring help from friends, the pressure will ease off, with the month ending in somewhat of an anti-climax.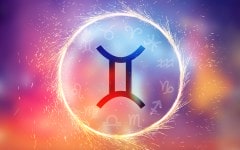 Gemini
May 21 – Jun 21
With your ruler Mercury in airy Libra and a harmonious link between both Mars/action and Saturn/stability the month will start with a flourish. Be creative and proactive make the most of the good vibes while they last. On October 31, Mars turns retrograde and Mercury moves into the watery abyss of Scorpio, the pace will slow, and you will feel you are treading water. The Full Moon on November 8 highlights work in general, health and service specifically – a good time to bring special projects to a close. Just be mindful that with unpredictable Uranus in the mix what you plan for is not necessarily what you will get. On November 17, Mercury moves into free-wheeling Sagittarius with planetary friends on board – your load will lighten with a sweet end to the month.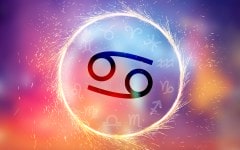 Cancer
Jun 22 – Jul 22
The New Moon falls on day two of the Solar month – Venus, planet of love and beauty, is bundled with the Sun and Moon, with the focus on all things creative, especially children. This is a super good time, so use it to kick-start something special. Tensions mount at the First Quarter Moon on November 1 – expect your plans to hit speed bumps, compliments of practicality and reality. Hang in there – the Full Moon on November 8 is hand- in-hand with rebellious Uranus, so expect a shift in thinking – even the impossible could happen. From November 10 until 14, the mood stabilises. Adjustments may be needed but the way forward will be clear – November 18 until the month's end will be smooth sailing – just keep a firm hand on the tiller.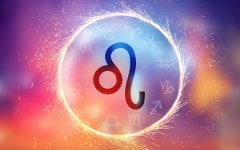 Leo
Jul 23 – Aug 22
There is a "no-nonsense" feeling about you when your ruler the Sun moves into Scorpio. It is especially true this time because there is some powerful interference from Pluto. Focus is home-based but you have a wary eye on your career. If you are feeling the weight of responsibility it's time to call for support if you have the option to delegate at work or home – holding steadfastly to the reins can often be self-defeating! On October 31, Mars turns retrograde – with Mars in Gemini it may be little more than reshuffling the deck chairs, but best be prepared. The Full Moon on November 8 will clear some pressure created by a busy month, and a Jupiter/Neptune combo on November 14 will change the tempo and bring a hard month to a pleasant close.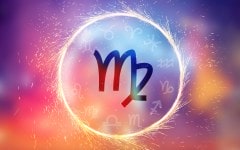 Virgo
Aug 23 – Sep 22
Your ruler Mercury is in a hurry this month. Expect a rolling change of focus and be prepared to multitask. An easy first week with Mercury well-supported in airy Libra. On October 29, Mercury joins the Sun and Venus in Scorpio and the focus changes to communication with deep and meaningful tones – if you have been waiting to get to the bottom of something – now is good. Mars, planet of action, turns retrograde on October 31. This may reshuffle rather than disassemble plans. You have help from Saturn, the super-whizz of structure, just don't expect it all to go your way. On November 17, Mercury jumps into Sagittarius and links into the inspirational Neptune and aspirational Jupiter, and the solar month rolls to a good end.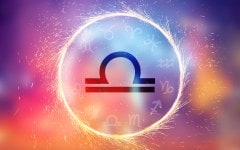 Libra
Sep 23 – Oct 22
Money and/or values come into focus, and with ruler Venus under the Scorpio mantle it's more likely to be a scheduled reevaluation than a lovely Libra treat. Mars/action turns retrograde October 31, this once every two years event can be disruptive, it lasts until mid-January so keep an eye on travel plans. Expect some terse undercurrent mid-month, the catalyst may be money, work or children, the point of contention is the status quo versus change. An unpredictable Full Moon on November 8 won't solve the problem but will dull its sting and leave you free to indulge in more creative pursuits. On November 16, Venus moves into Sagittarius, linked only to expansive Jupiter – time to catch up on the good things missed at the start of the month and time to have some fun!
ILLUSTRATIONS: GETTY