Journalist Elizabeth Day has made a career out of exploring her own and other people's disasters, and tells Wendyl Nissen that talking openly about failure is a source of true strength and makes people feel less alone.
"I don't do failure."
This is something many of us have said in the past, including myself.
Embarrassingly, quite recently. For high achievers, and perhaps women striding confidently into the corporate world, where hard work and success supposedly equal happiness, it's a common sentiment.
That was certainly the case in the 1980s, but these days we are more likely to give ourselves a break – to be happy with what we've achieved and how we've achieved it, and to accept our failures as a learning experience rather than something to be avoided.
Encouraging this outlook is author, journalist and popular podcast host Elizabeth Day.
Her podcast, How to Fail with Elizabeth Day, was launched nearly three years ago, so she could explore the concept of failure through well-known, successful people.
"The idea is to make listeners who are scared of failure in their own lives feel less alone," she says from London.
She has since written a bestselling book called How to Fail and has followed it up with Failosophy: A handbook for when things go wrong.
She has come up with seven "failure principles" based on the information shared with her by everyone from Phoebe Waller-Bridge to Nigel Slater, Marian Keyes and Kazuo Ishiguro.
The premise for the podcast, which has attracted millions of listeners and is into its tenth series, is that each guest must list three failures in their life and talk about them.
Elizabeth started the podcast on her own with no help from anyone, even designing her own logo, using felt-tip pens, and selling her wedding dress to pay for the first few episodes.
"I honestly didn't know what I was doing, so I developed an entirely unique way of launching a podcast, doing it by myself and not using a podcasting hosting platform."
A list of failures
Through the podcast episodes, listeners have learnt of Elizabeth's own failures, which she lists as a failed marriage, failure to have children, and a failure to realise her desire to people-please was making her unhappy – to name but a few.
Her miscarriage and infertility story in particular is something she is determined to keep talking about, because she believes that women who "for whatever reason are not mothers are under-represented in all mainstream media".
Sharing her life issues has seen her go from a good jobbing journalist and novelist to somewhat of a superstar almost overnight, with a constant stream of A-list people lining up to be on her podcast.
But it wasn't always like that. When she started out, she found that it was difficult to find men who would admit to having failures.
"During the first season of the podcast every single man I approached, apart from one person, said: 'I don't think I have failed. I'm not sure I'm right for this podcast.' Whereas every single woman I approached said: 'Oh my gosh I've failed so many times I'm not sure I can whittle it down to just three,'" says Elizabeth.
"I think it comes down to women or marginalised people, who are born into a world that isn't made in their image, are more likely to view failure as a verdict on themselves. It is less easy to rebound from failure when there are people in this world who are given fewer chances, whether that be a woman or a person of colour, or someone living with a chronic illness, there are fewer chances for you to bounce back.
"But if you are lucky enough to be a white cis male, then generally speaking you are still born into a world that is made in your image, so when you encounter failure you view it as an overcomable obstacle on your path to eventual success."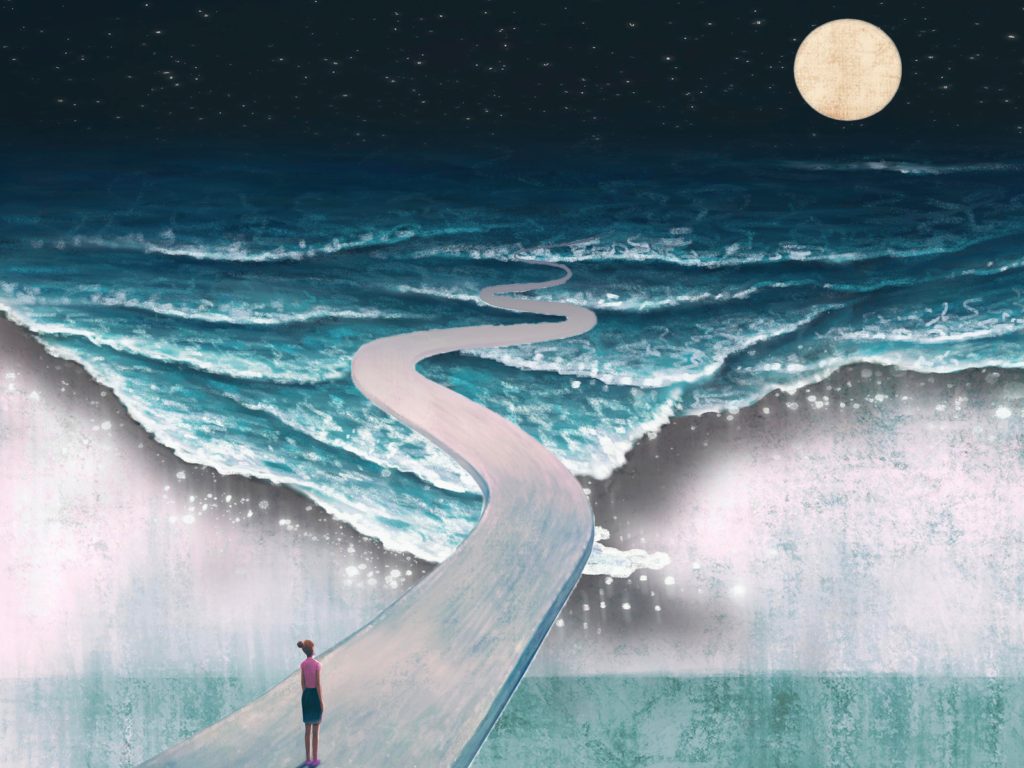 Men finally front up
Elizabeth says that as the podcast has become more popular and people have understood what it is about, more men have been willing to be interviewed.
"I can only speak as a woman but you do question yourself a lot more when you are a woman. Those voices in your head, that internal critic that is constantly saying, 'Have you got this right?' and, 'That person who didn't like you has probably got a point.' I think they are louder in people who have had to fight more for their space and fight more to be taken seriously."
Elizabeth's own story is one of heartache… specifically infertility heartache.
Throughout her thirties she tried and failed to have children and, in one particularly bleak year, she had two back-to-back cycles of IVF which failed. A few months later, a naturally occurring pregnancy ended in a miscarriage at 12 weeks. By the end of the year she realised that her marriage had broken down.
"I had always believed that I would be a mother, but as I headed into my late thirties, any hope I had of having a biological child dwindled into a sliver of vanishing possibility."
After another pregnancy and miscarriage, Elizabeth had to work hard to realise that this failure was something that happened to her rather than swallowing her up whole.
"I could see for the first time that the failure existed separately to who I was as a person, and this gave me a strange sense of calm."
Talking about this openly in her writing and on her podcast means that Elizabeth can sometimes be accused of oversharing or not having suffered enough.
"I have an amazing therapist who talks about the 'shitty committee' which she uses in reference to the voices in your head that say, 'Oh you shouldn't be doing that.'
"I do worry that it feels like there's this judge and jury out there who are telling us whether our experiences are valid enough to share, and that for me is actually something that perpetuates shame. Have you suffered enough? It's almost like we need to constantly be showing our wounds and proving that we have suffered enough in order to earn the right to speak.
"So it perpetuates people not being able to talk about things and, as we know, the antidote to shame is openness so I'm all about that."
Insights emerge
Elizabeth wrote Failosophy because she realised she had spent two and a half years of her life thinking about failure, researching failure and asking questions of people about failure.
"I wanted somewhere to put all of that, and I wanted it to be a short read, something you can read in one sitting or pick up and read at specific periods of your life to help you through."
She realised there were recurring themes and pieces of advice. Eventually those insights inspired Failosophy and were organised into her seven "failure principles".
Early on in the podcast's life, Elizabeth found her guests by mining contacts and friends she had made during 20 years as a journalist. And when she contacts people to be on the show, her pitch is about "how failure makes us human and how we can learn from failures and how actually when things go wrong we end up acquiring incredibly valuable data for the future."
As we talk about failure, it occurs to me to ask Elizabeth if accepting failure means the end of the high achiever. "I don't think it's the end of high achievement, but I do think it might be the end of having to be perceived as a high achiever," she says.
"I think it ushers in an age of being an authentic high achiever, so someone who can achieve things that speak to the integrity of who they are as a person rather than what they think society or their peers expect of them.
"Many of us learnt from 1980s movies, such as Wall Street, where alpha males told us how to succeed in business. But now that is over, she says.
"Happily, I don't set five-year goals, although for a while there I set goals like being the political editor of The Times, when there is no way I would want to do that, but I thought it sounded good.
Instead, Elizabeth has a novel due out in September, is recording podcasts, enjoys writing her weekly column for the Mail on Sunday and hosts a radio show on BBC Radio 4 called Open Book. "I've been able to say yes to those things because I haven't been concentrating on my five-year goals," she says. "I think you can call that the beginning of authentic achievement."