On the 25th of April each year, ANZAC Day is observed to honour the contributions and sacrifices of New Zealand and Australian military. As this year's ANZAC Day falls on a Tuesday this year, this could also be another long weekend (if you take the Monday off). To make the most of this occasion, we have prepared a list of ANZAC-themed events taking place in New Zealand.
What Is On This ANZAC Weekend
The Sky Tower will shine like a big red poppy
Every year the Sky Tower shines bright red like a poppy, symbolising remembrance and hope.
Vector Lights for Anzac Day
21-25 April, 2023 6pm-11.59pm
Vector Lights will feature an animated light display that will illuminate the Auckland night sky. From the 21st to the 25th of April, the show will be held every half hour between 6 pm and midnight, and additionally from 5 am to 7 am on the 25th.
ANZAC Remembrance Walk at the Commercial Bay Air Bridge
Support the RSA and collect your poppy from the Commercial Bay Concierge desk, available until ANZAC Day.
Warbirds over Tāmaki
Over both Poppy Day (April 22) and ANZAC Day, the New Zealand Warbirds Association will be doing a flyover across the Tāmaki Makaurau region. This is scheduled to start from 11am on Poppy Day and 12 noon on ANZAC Day and will start with a pass over Tāmaki Paenga Hira Auckland War Memorial Museum before heading over the city centre.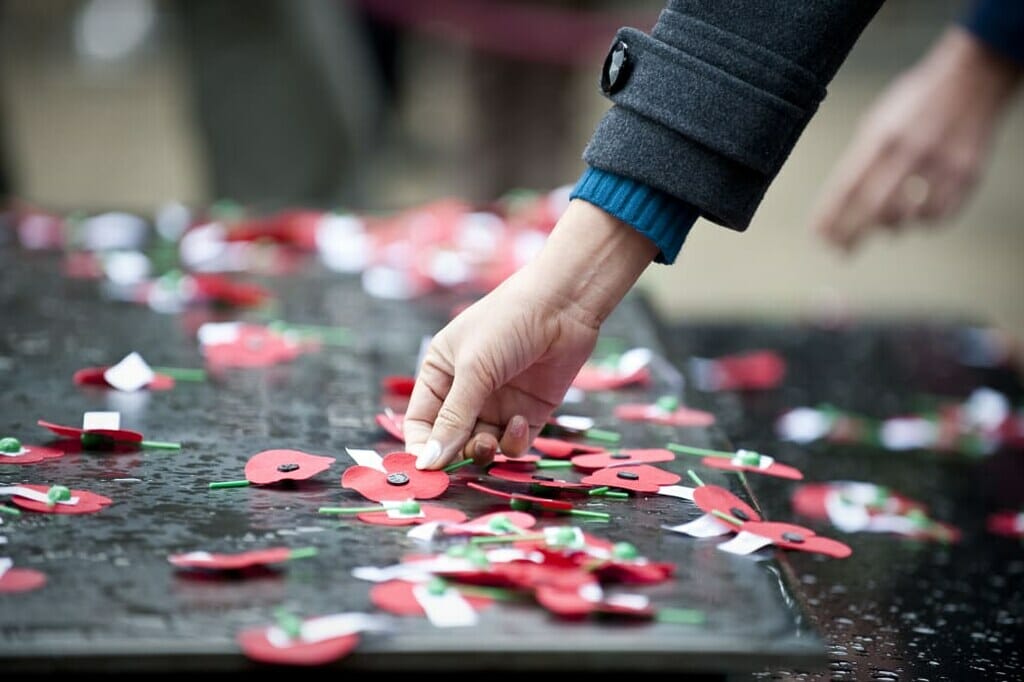 ANZAC Service at the Thérèse Angelo Wing at the Air Force Museum.
Honouring our airmen at our Anzac Day Service. At 12pm on 25th of April 
ANZAC Variety Concert
Christchurch Town Hall, 86 Kilmore St, Christchurch 2:00 – 4:00pm.
Christchurch's iconic Woolston Brass will commorate the ANZAC spirit in a musical celebration.

Learn about the history behind ANZAC at the Auckland Museum
Auckland Museum will open to the public at its regular time of 7am, offering a diverse range of commemorative events throughout the day. The schedule includes a choral performance by the Carmini choir, poetry readings, a message-writing service dedicated to individuals affected by war, and guided tours that delve into the narratives of both world wars. Admission is free for all visitors.
Te Papa: Gallipoli: The Scale of Our War
18 Apr 2015 – 25 Apr 2025. Free admission for everyone.
This revolutionary exhibition recounts the narrative of the Gallipoli campaign during World War I.




ANAZC Dawn Services
Wellington, Pukeahu National War Memorial Park, 6am
Auckland Domain, 6am at Court of Honour
Waiheke RSA, 5.45am at the Cenotaph outside the Waiheke RSA.
Gisborne War Memorial, 5am to 7.30am
Heathcote War Memorial, Christchurch, 6.15am
Anzac Park, Nelson, 6am
Arrowtown War Memorial Park, 10:30am