Kids Korowai owner Hiria Faofua is set to see her designs in British Vogue.
One of the Hiria Faofua's fond memories as a young girl was spending school holidays with her grandmother. A talented seamstress, Mama let her curious granddaughter play with surplus fabric, pearls, brooches and other treasures, while she worked on her sewing machine, teaching her to do alterations and craft amazing dress-up clothes.
Hiria had no idea back then that the skills, love and cultural knowledge she was gaining would become the basis of her very successful business, Kids Korowai – soon to take its first step onto the international stage in British Vogue, just two years after launching.
"It's funny how everything I've done and learnt so far, and all the people I've encountered, have ended up being a crucial part in the jigsaw," says Hiria. "I've worked in fashion, retail, sales and studied te reo Māori, and I now realise I needed to gather all those skills to create the business we have today."
That business is selling her contemporary kākahu (clothing) designs, korowai (traditional cloaks) and other indigenous Māori products online. "We originally had a beautiful store in West Auckland, but due to Covid we've realised online is actually the best place for our products. It's about sharing our culture with everyone for better understanding around our customs. We sell them to all kinds of people, from families wanting them as birth or first birthday gifts, to early learning centres who have them for children to wear when they graduate to primary school."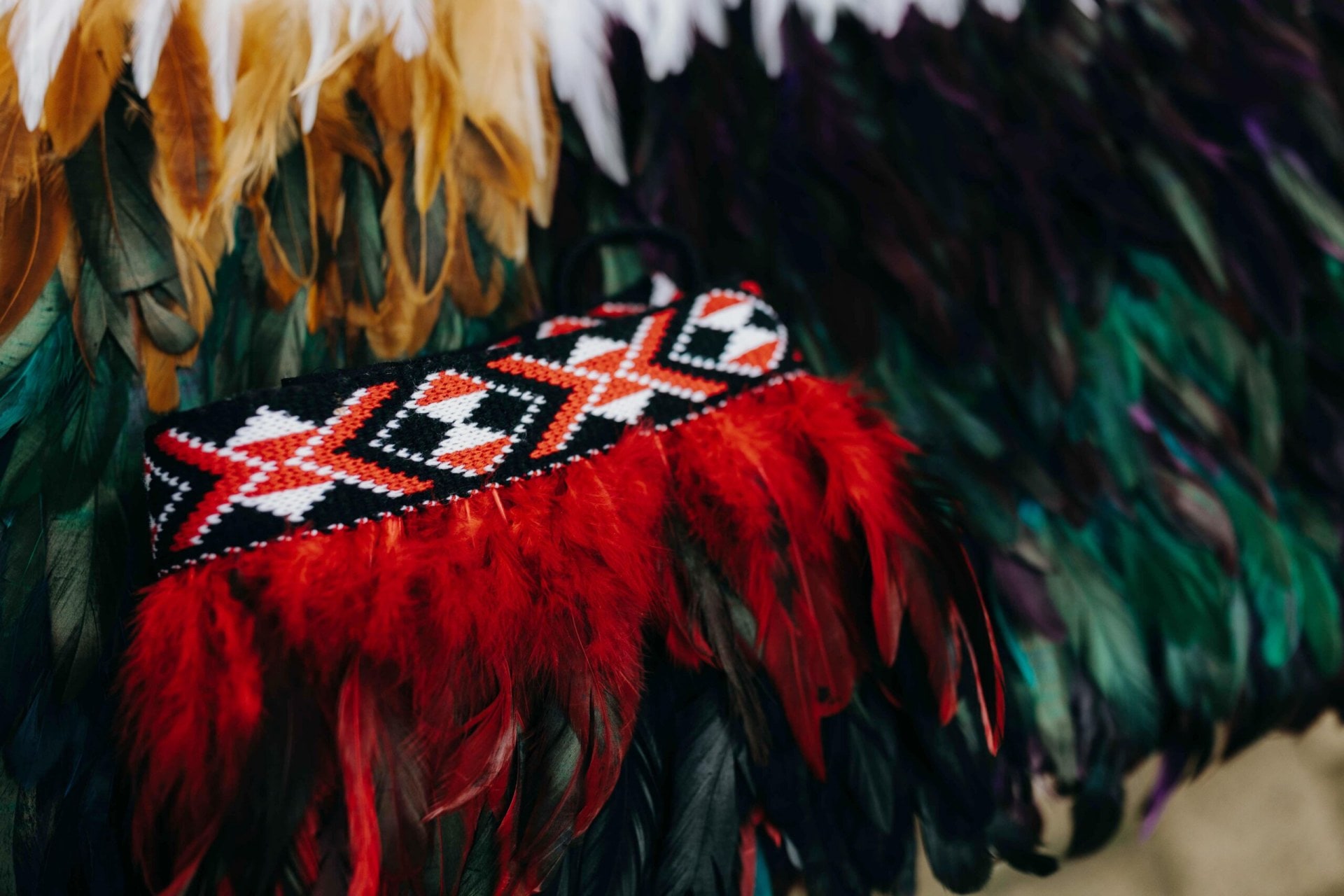 The original wool kākahu design came about when Hiria, 37, learned to weave, as an extension of her level five and six te reo Māori studies. "I watched my kids dress up in superhero capes, Frozen costumes and tutus and wondered where the toys and costumes were that reinforced their own culture in a fun, playful way. I wanted to support what my kids were engaging with at school, when they came home."
As Hiria made more of these contemporary designs for friends and family, she realised there really was something in it. "It was incredible watching their posture change when they tried them on. The transformation when they put it on gave them so much mana and pride for who they are. I knew I had to make this hobby into a business using the skills Mama taught me all those years ago."
I knew I had to make this hobby into a business using the skills Mama taught me all those years ago.
And it's been incredibly successful so far. Especially one particular feathered cloak design in kōtare colours, which is a tribute to her brother Sonny, who passed away in 1995. "This is very much a family business and I love how this keeps his memory alive every day for us all."
The business has expanded further to include an additional poi division – many of these are made in contemporary colours to reflect modern pop culture characters. "The idea is, without having to give either side up, families can buy poi that is made here in Aotearoa by a Māori kuia [Hiria's Mum] that mirrors their favourite princess or superhero character. They've been really popular for sending overseas, too."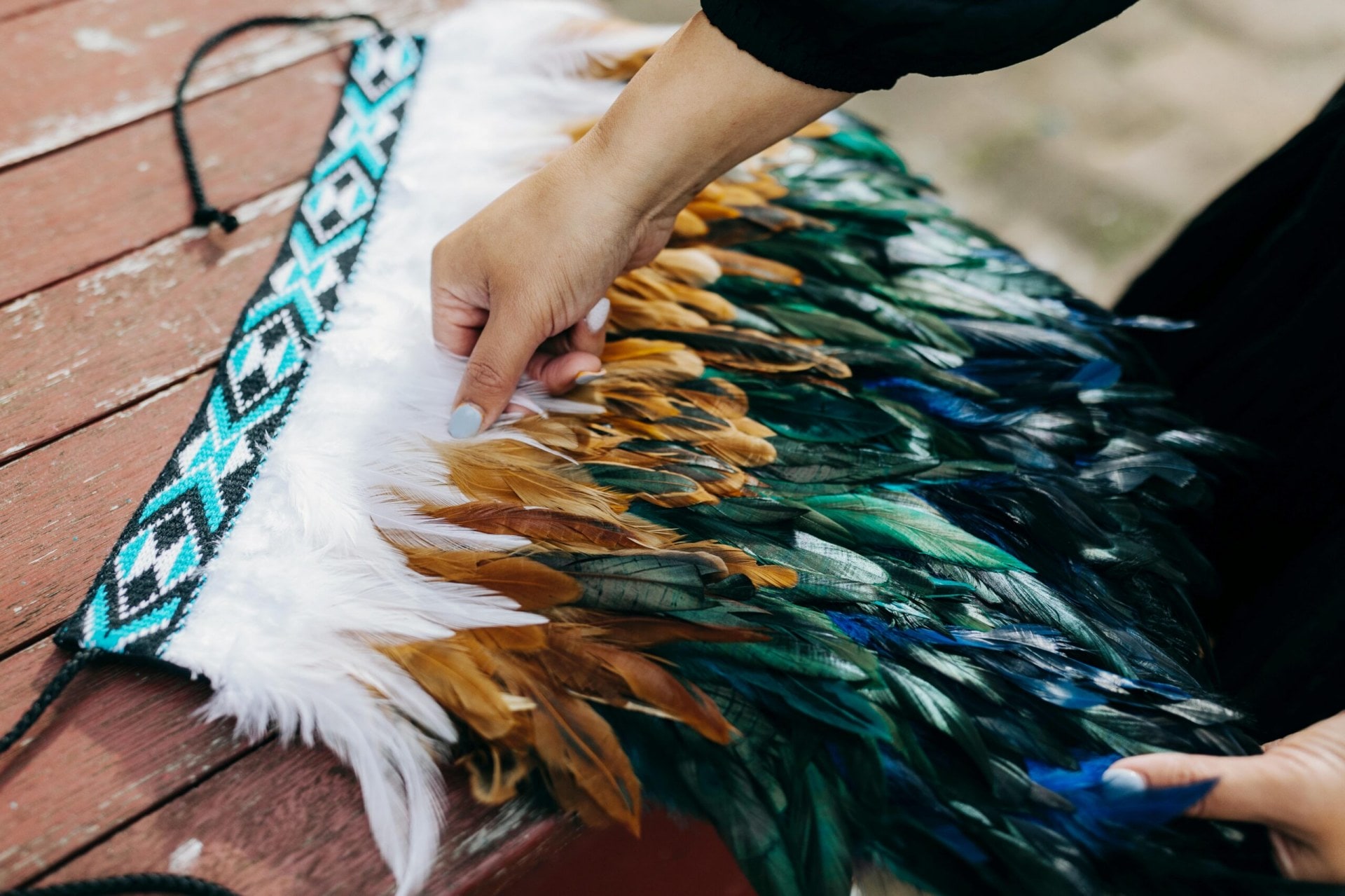 A few months ago, Hiria got an email that she initially thought was too good to be true. "I thought I was a scam email, so I sent it to my sister and her jaw hit the ground. It was from British Vogue giving us the opportunity to be featured in its Little Wonders section this year. I couldn't believe it. I always knew I wanted to share our product internationally, but I didn't quite expect it so soon. It was so great that they understood the significance of what we have been trying to achieve."
There's no doubt that Hiria's Mama and brother Sonny are smiling down on her, seeing the way she's used the skills she learnt as a child to create a product that's true to her whānau's culture, values and desire to make kids proud of who they are – and where they come from.