As we head into a recession, a lot of us are wondering what side hustles or activities we can engage in to make some extra bucks from the comfort of our own home.
I'm sure you've seen the rise of multi-level marketing schemes (and we do not recommend you engage in those! Link to our article on what to look out for if you're approached by one here), but we're here to provide you with 5 options that are safer and aren't outright scams!

Online Freelancing






This is something that is overlooked, but is super easy to do! As a freelancer myself, it's a great option to utilise your skills and expertise to offer freelance services online, which means that you're doing something that you're good at. Platforms like Upwork, Freelancer, and Fiverr allow you to showcase your abilities and connect with clients seeking various services, such as writing, graphic design, programming, virtual assistance, or digital marketing.

It's important to check any full-time employment contracts that you may have to ensure that you're not breaching a restrictive covenant clause by engaging in these services (as some employment contracts have clauses noting that you can't do work directly in competition with what you do).
It's also important that you're aware of your NZ tax obligations! In NZ, freelance writers must pay 25% tax on earnings as a contractor, but not declaring this can result in a 45% penal rate being charged!

E-commerce and Dropshipping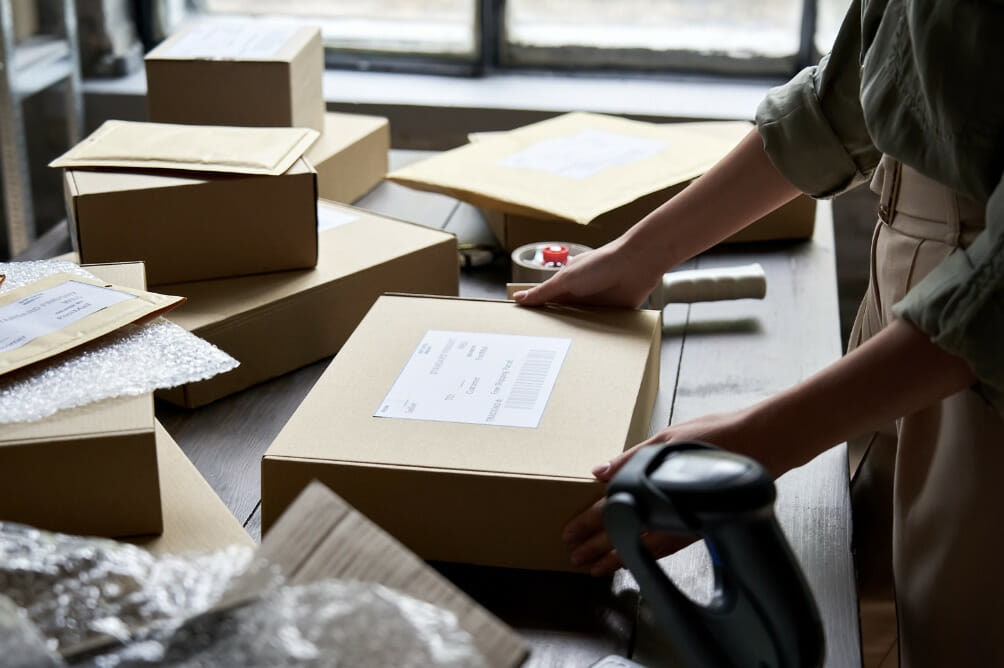 I've seen this take off massively, and it really appears to work! People have set up online stores to sell products either through their own website or established platforms like Shopify or Trade Me.
You can source products from ethical suppliers or use the dropshipping model (which means that there is essentially $0 initial economic outlay) because as soon as you receive an order from a customer, you purchase the required products from a third-party supplier, who then ships the items to the customer. It reduces any associated inventory holding cost, so it's also a great way to test out what products may sell.
Again, it's important you consider your tax obligations and whether you will engage in any e-commerce as a sole trader, or an incorporated company!

Translating





As New Zealand is an English speaking country, another way to make money online (particularly if you're multilingual) is to help by translating documents or even books either into English or the other way.
You can translate using translation services on Google Translate or be an employed translator for many associations, businesses and platforms like Upwork, Agato Legal Translation, Lionbridge, World Lingo and so on.

Online Surveys and Market Research






You can participate in online surveys and market research studies to earn money or rewards as companies and research firms are often looking for consumer opinions and feedback on products, services, or market trends.
Websites like OpinionWorld, I-Say, Nielsen New Zealand (a NZ market leader in surveys and have two platforms called Digital Voice and Homescan) and Swagbucks offer opportunities to complete surveys, participate in focus groups, or test products in exchange for compensation. The more surveys that you fit the demographics for and complete, the more bonus opportunities there may also be.

Online Tutoring or Teaching





If you have knowledge in a particular subject or skill, then an easy thing to look into is offering online tutoring or teaching services.
Platforms like Preply (the world's best tutors are on there and it operates across 30 countries!) and TeachMe connects tutors and teachers with students worldwide.
You can teach subjects like language learning, academic subjects, music, art, or even provide professional coaching. So why not put that A+ in economics to use, and help educate people from the comfort of your home!
Hopefully, with all the uncertainty currently looming in the market, this has given you some inspiration for potential ways to make some extra money. Remember to consider and utilise your skills but also undertake thorough research, plan your approach before engaging in any of these avenues. It's important that you also undertake and ensure that you are complying with all relevant regulations and tax requirements in New Zealand.


Related Article: 5 Women Led Platforms