What would you be willing to do to be reunited with your kids if they were being kept from you? Well, one down-on-her-luck Kiwi mum tries everything she can in new local drama The Justice of Bunny King.
Australian actor Essie Davis (Miss Fisher's Murder Mysteries) stars as Bunny, a mother of two with a questionable past who works as a "squeegee bandit", washing car windows at traffic lights and saving every cent.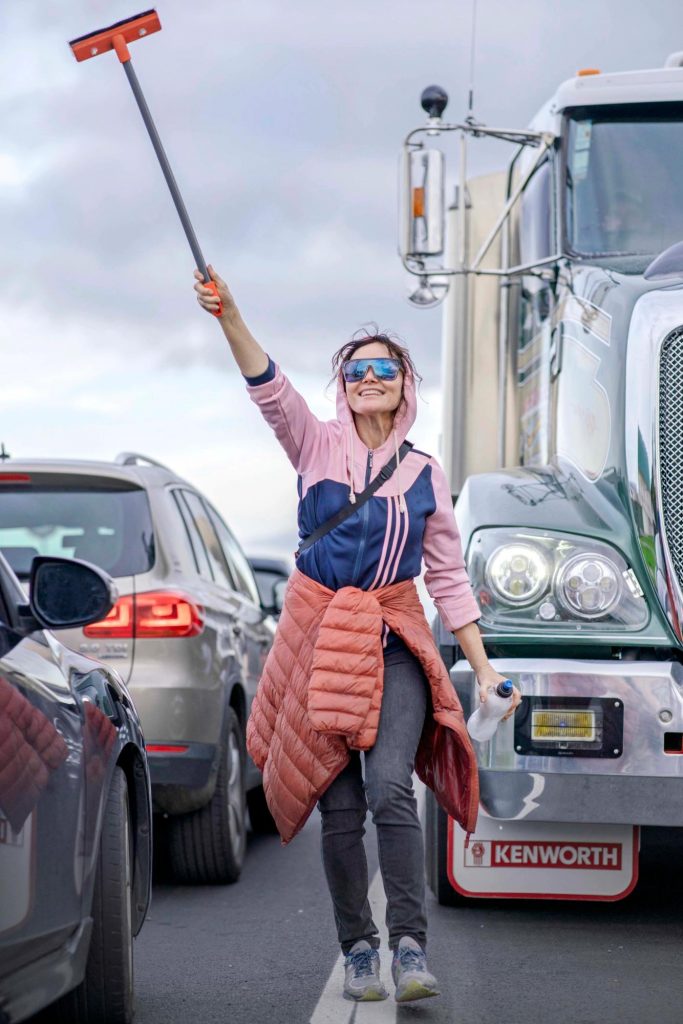 With her daughter's birthday approaching, Bunny promises to throw her a party, but social services make it difficult for her to keep her word. Increasingly desperate – and also trying to protect her niece Tonyah (Thomasin McKenzie) from a dangerous situation at home – Bunny begs, borrows and steals in her attempt to fulfil her promise, and Tonyah's all too happy to tag along.
"It was really important to me throughout the process that we never made Bunny a victim," says director Gaysorn Thavat. "I didn't want to look down on her. We worked really hard to make sure that she had a lot of joy and a fighting spirit."
Adds Essie, "I think it's a really important story and one that gives a voice to people who are often not heard, and judged as a particular type of person that is not necessarily fair. Bunny is a woman full of life and full of fury who will never give up on her children."