Eclectic op shop meets Club Tropicana in a cosy and creative Napier cottage for two.
Ask Rachael Stone what first attracted her to the tiny workers' cottage that she and daughter Juno call home and she struggles to pick just one thing. "I loved the feel of the place," the artist and full-time mum begins, "the white picket fence, the proximity to the beach, and the fact it had been lived in by another artist. There were paintbrushes and canvases throughout the house, and to me, it felt safe, it felt like home, and it felt like my future."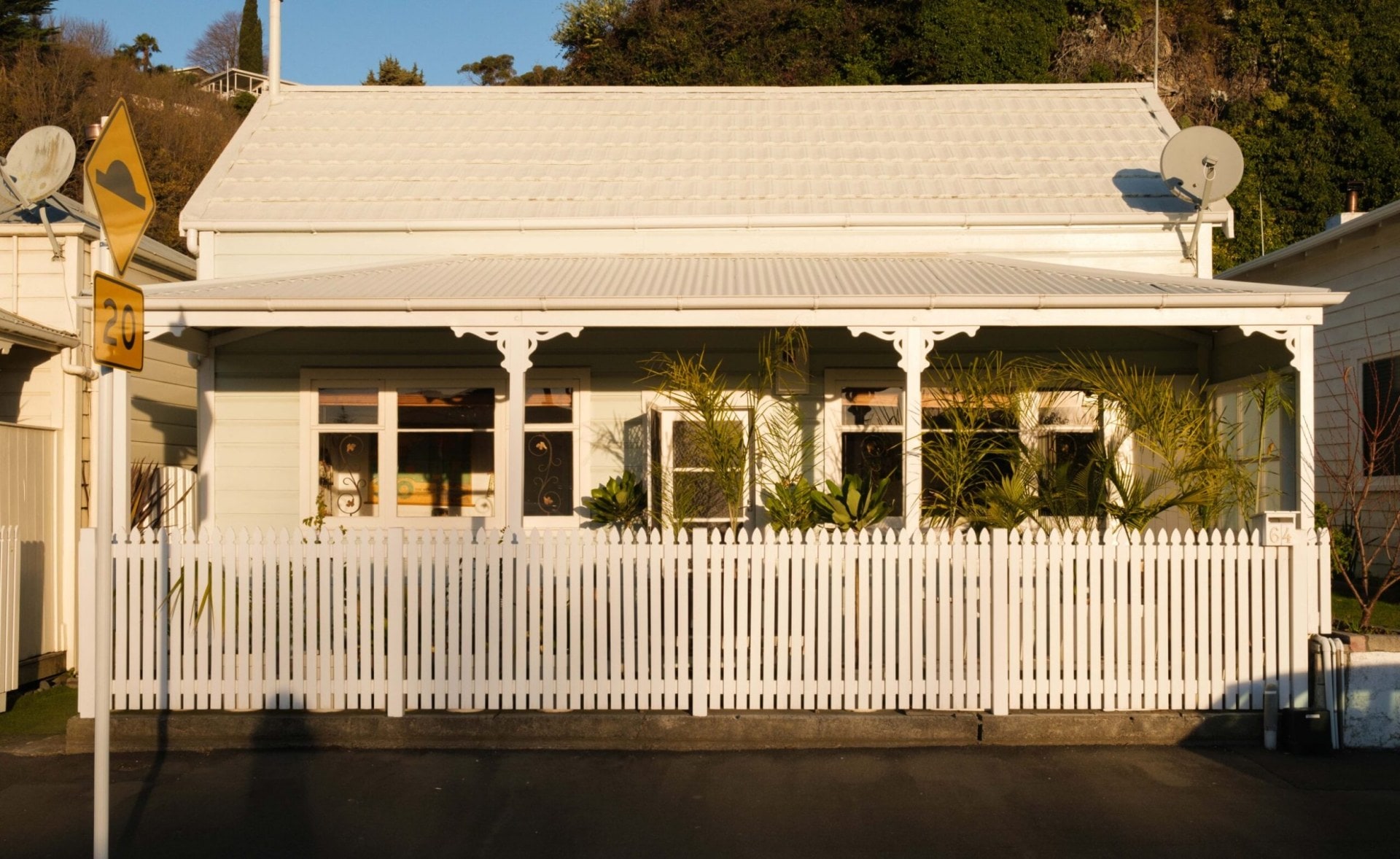 Juno, now seven, was a baby when Rachael and her partner amicably split, leading her to search for a property – and a community – they could both grow into. Napier's charming seaside village of Ahuriri fit the brief and was close enough to Rachael's mum Cheryl and stepdad Bryce that she could draw on their support when she needed it.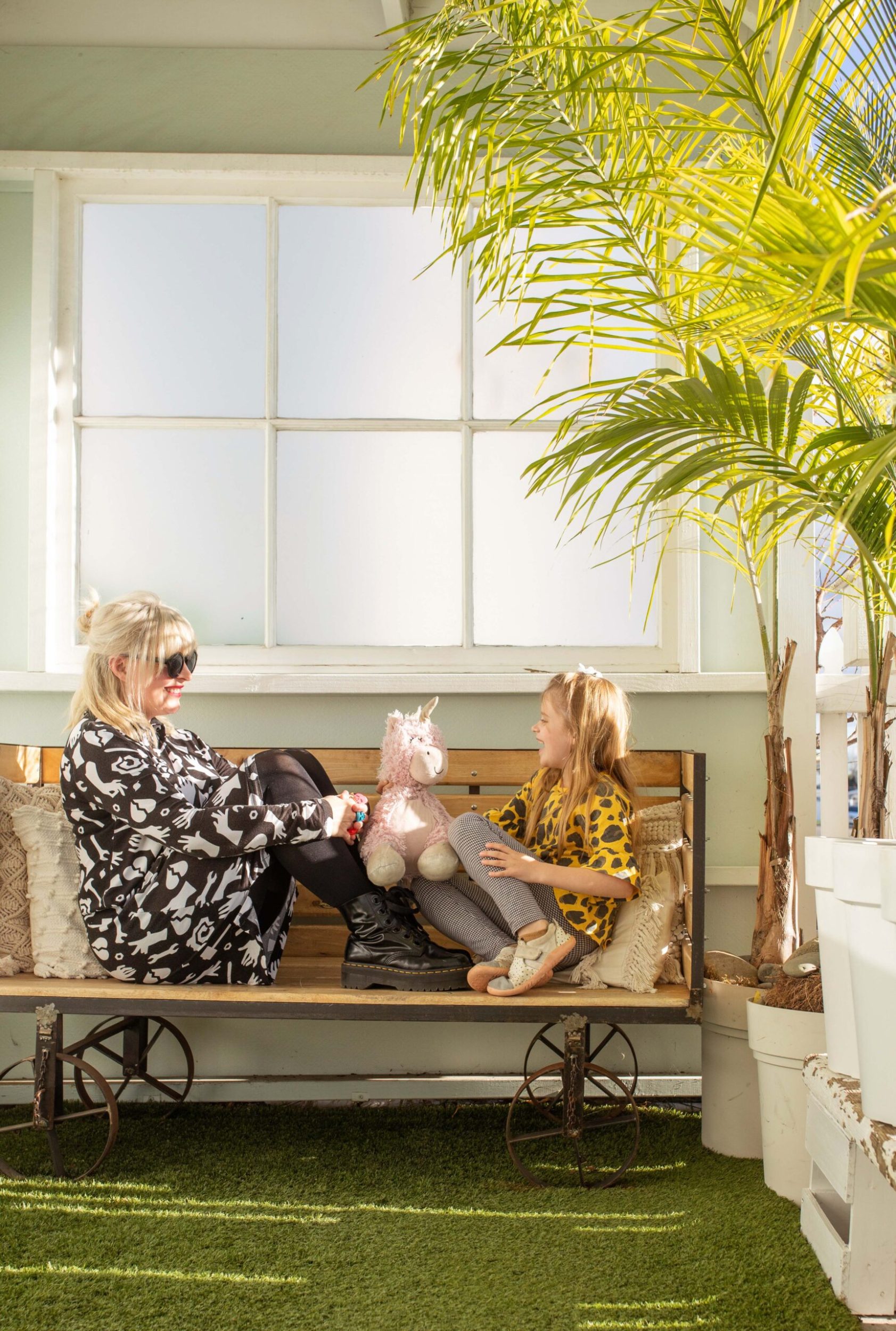 But the two-bedroom cottage – one of a small row that withstood the 1931 earthquake – urgently needed Rachael's creative touch. "I pulled out the electric-blue carpet and non-compliant fire, stripped the walls, sanded down the kitchen and lifted out the old maroon claw-foot bath," recalls Rachael. "I wanted tranquillity, so the whole interior was painted alabaster white and recarpeted in a neutral straw colour, and I went for a restful soft mint on the exterior walls."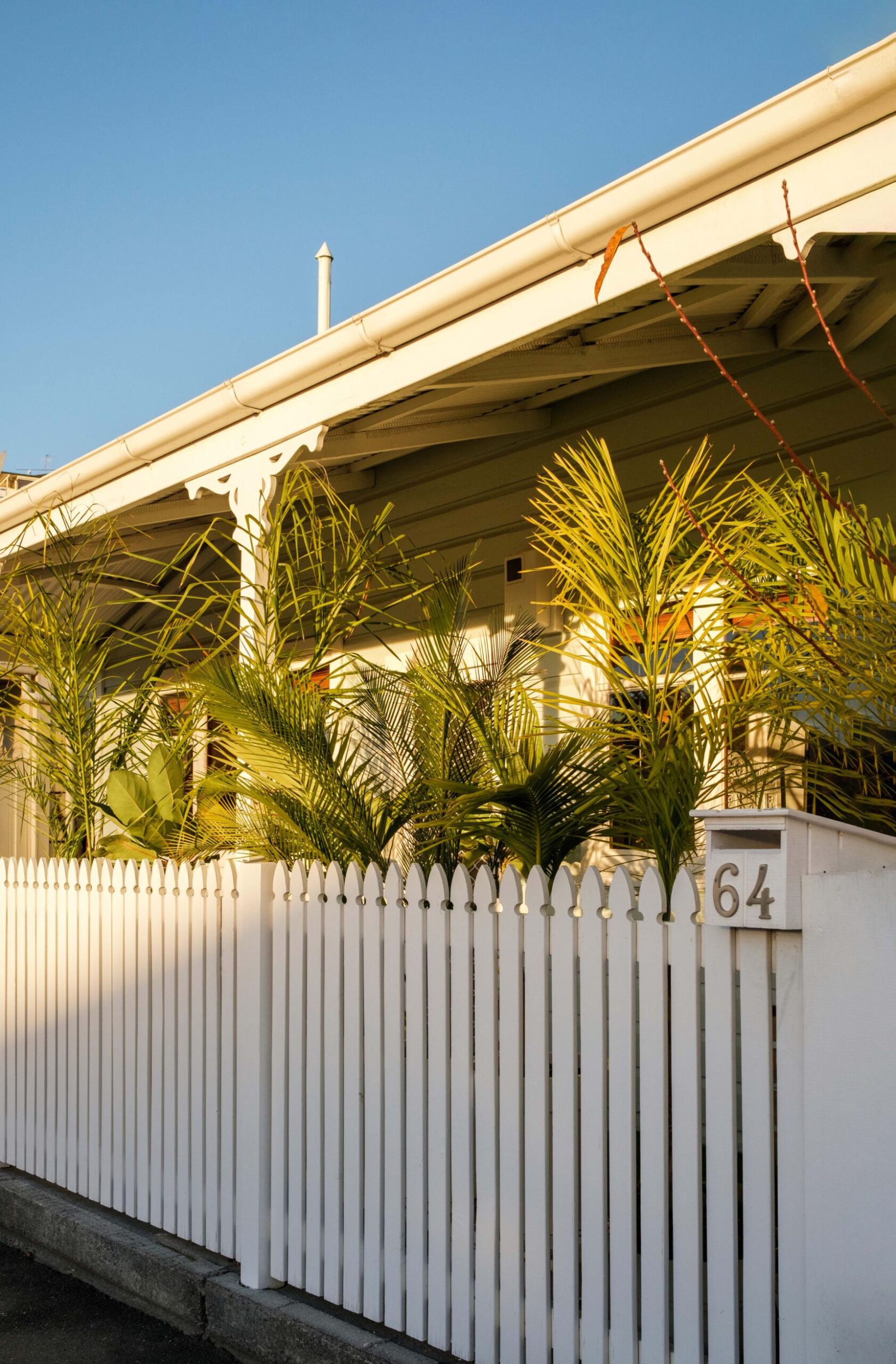 Rachael then set about filling her new home with a collection of treasures that speak to a lifetime of adventure, a passion for vintage and her love of a good story. A true hunter and collector, Rachael – a West Coaster who left New Zealand with a backpack at 21 and travelled the world for 16 years – describes her style as "eclectic op shop meets Club Tropicana".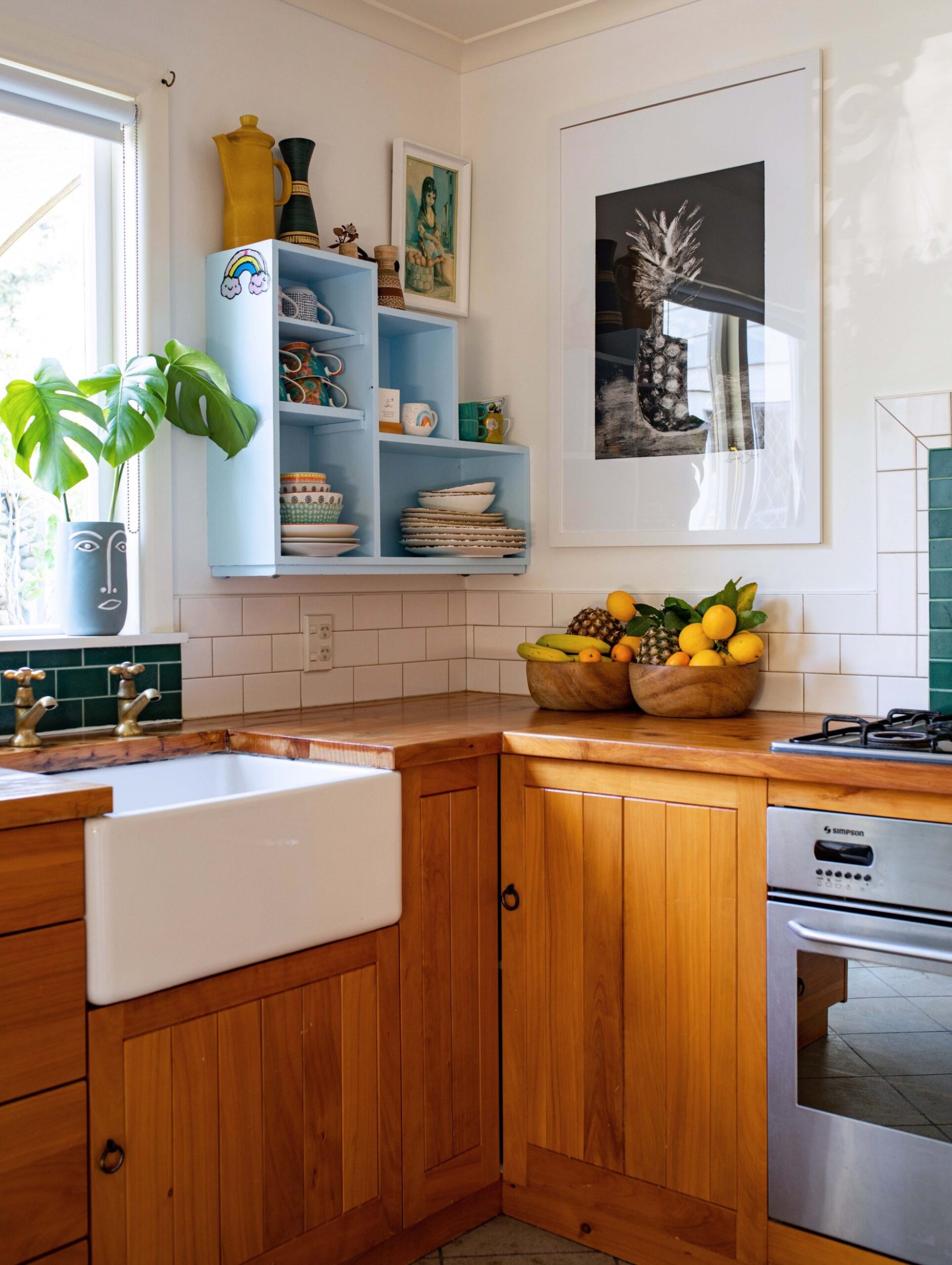 "I surround myself with bits and pieces that evoke a positive emotion or happy memory in me," the Melbourne-trained artist says. "I like my house to remind me of interesting people I've met and places I've travelled to so I can look around and feel inspired, which is especially important to an artist who creates at home."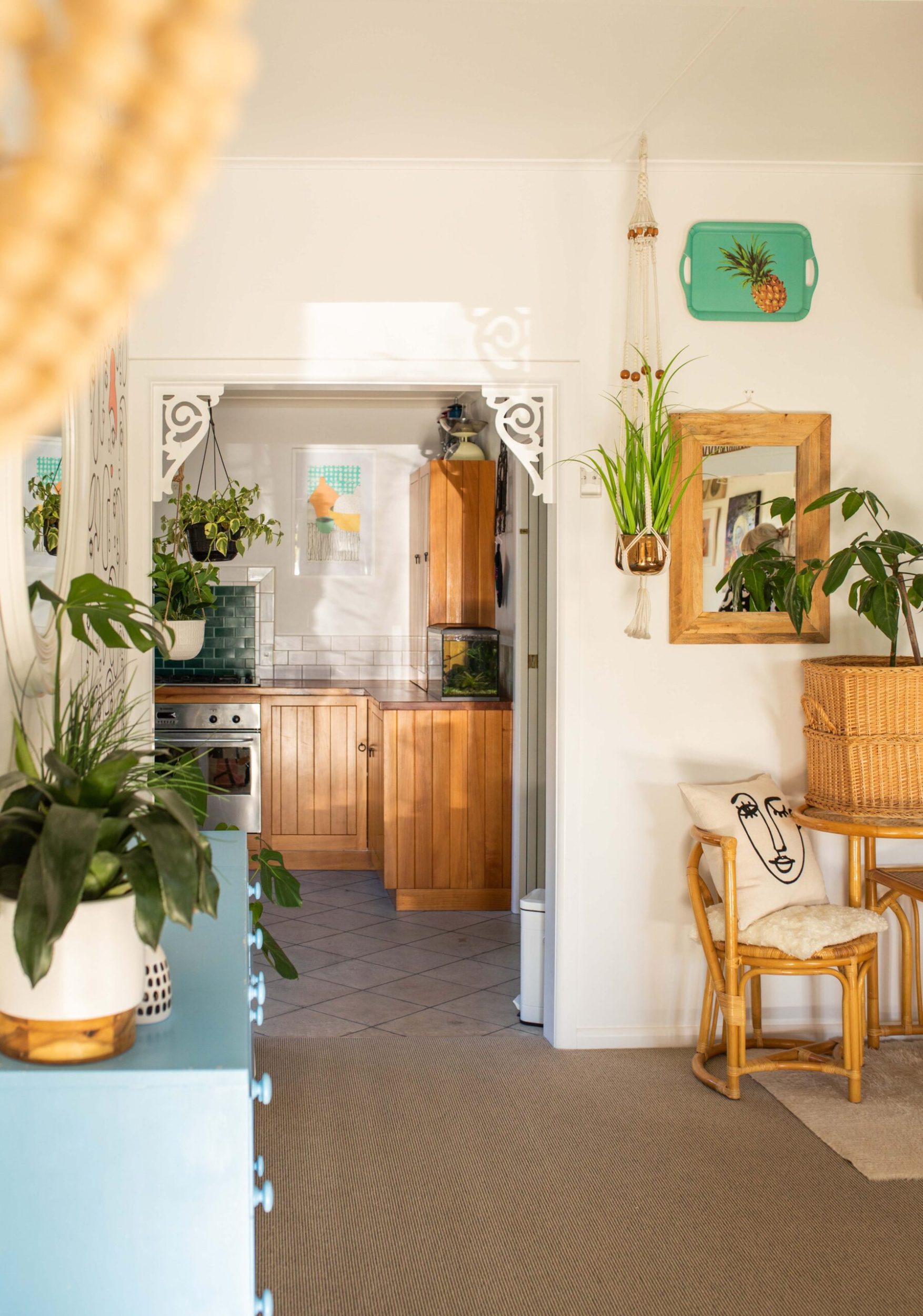 She's also drawn to pieces that promote girls' self-worth – something she bases her own prints, cards, T-shirts and murals around. "In 2013, my dad had just passed away and I had the back of my arm cut out due to a spreading melanoma," she says. "It was a sobering time in my life – I was experiencing the absolute joy of having a small child in my world but dealing with grief and a very scary encounter with cancer. So I started carving pictures and drafting poems, getting out all my thoughts and everything I needed to say to my daughter. I wanted her to know how special and loved she was. All my work was images of her, with poems that would go alongside each of them. Later, I decided to turn these into books – something she would have forever."
Rachael's two self-published books, I Hope You and I See A Girl, explore themes of harnessing self-confidence, being authentically yourself and growing self-esteem. It's these same ideas that travel through all her work – from the prints she creates in her small studio at the rear of the house, to the mural painted on her living room wall.
The rest of the house is a combo of colour and kitsch, most pieces salvaged or upcycled. Mismatched coffee cups are "a mix of vintage and Briscoes", a set of battered suitcases was collected while volunteering at an op shop, and one of Juno's prettiest jackets (now outgrown) hangs on her bedroom wall.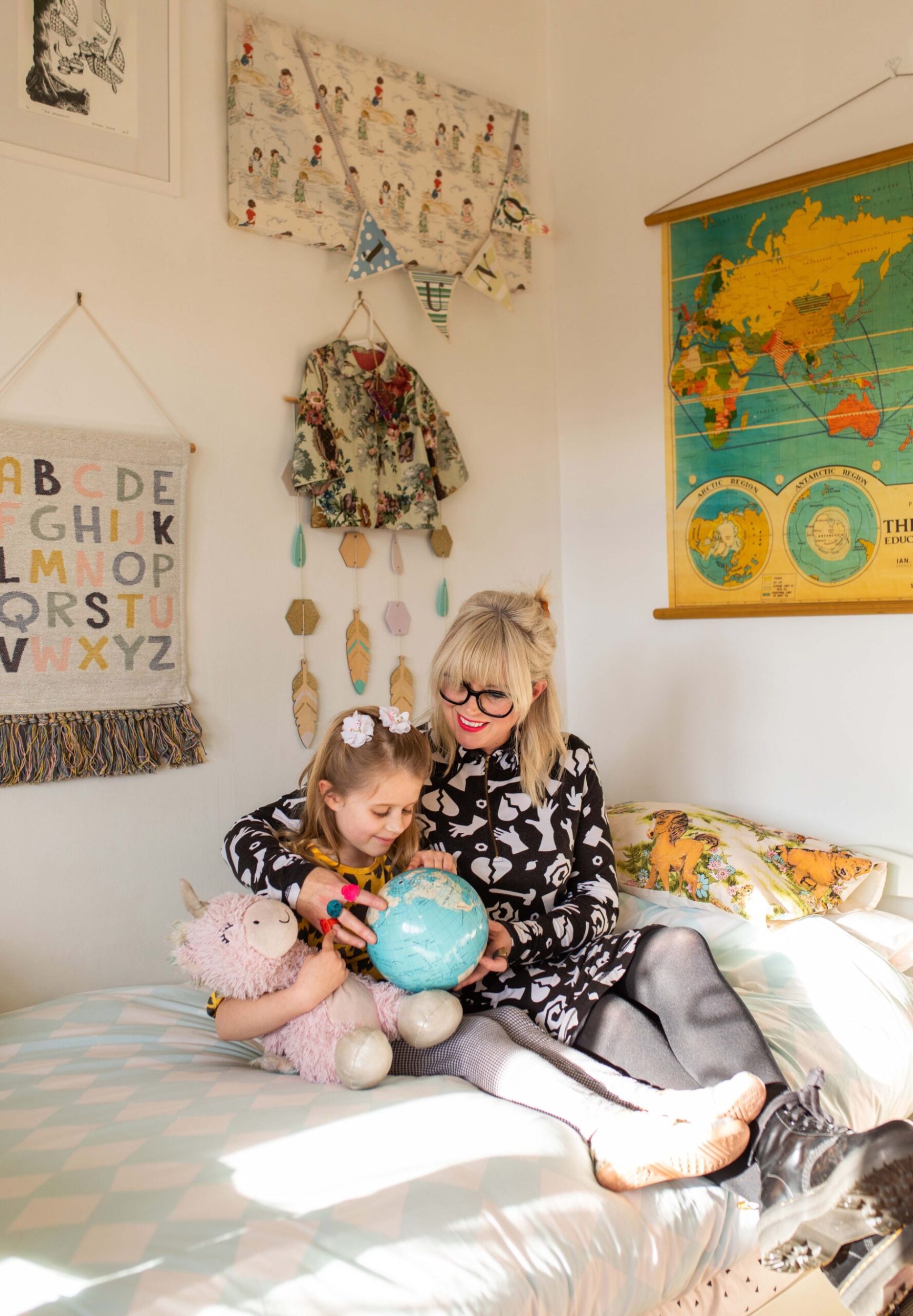 Rachael's favourite item is a car-shaped sofa in her living space.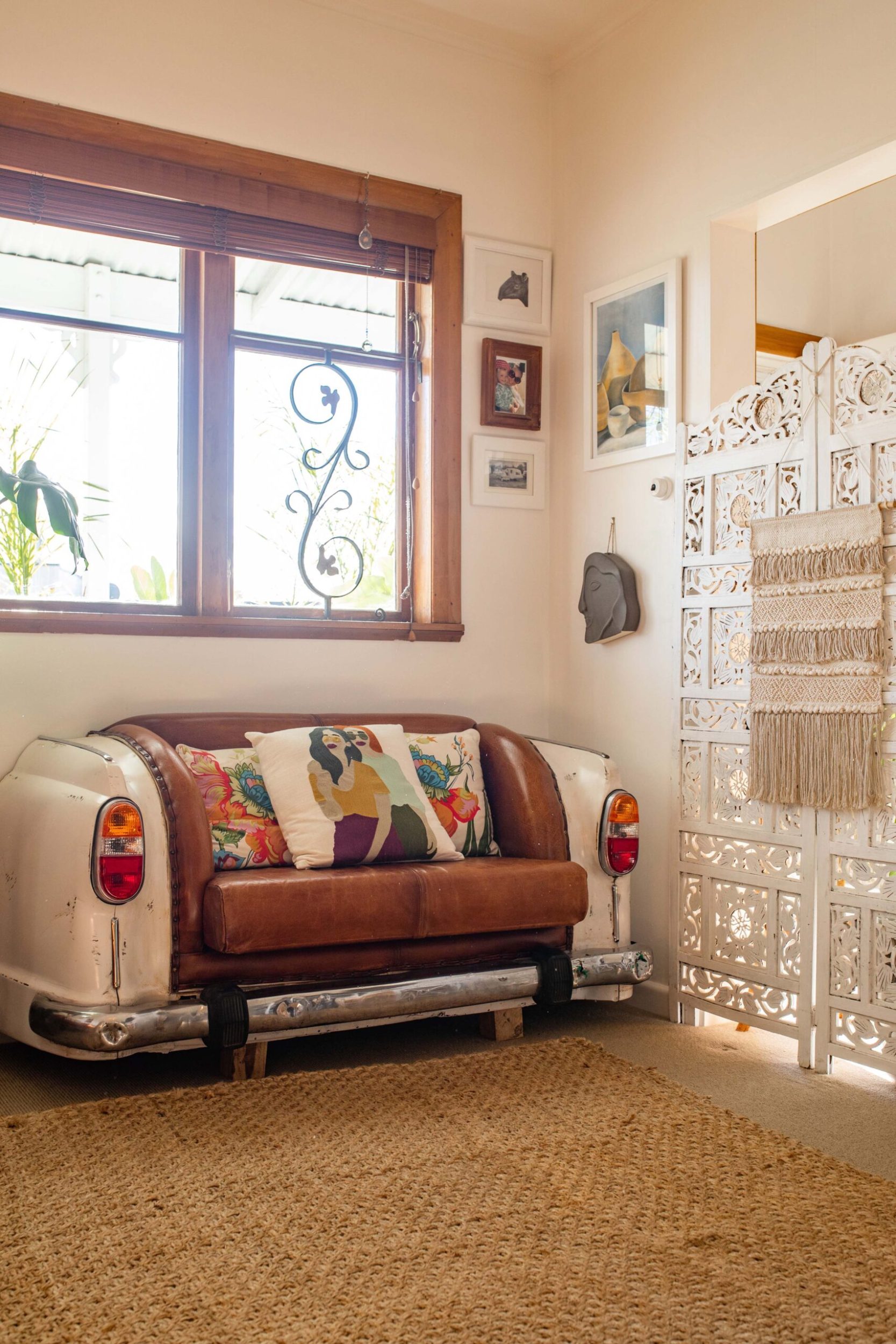 And she loves her makeshift desk – a slab of mustard tiles propped up by sawhorses she salvaged from stepdad Bryce. "The tiles were once a kitchen bench in an old church that was being renovated. I adore it!"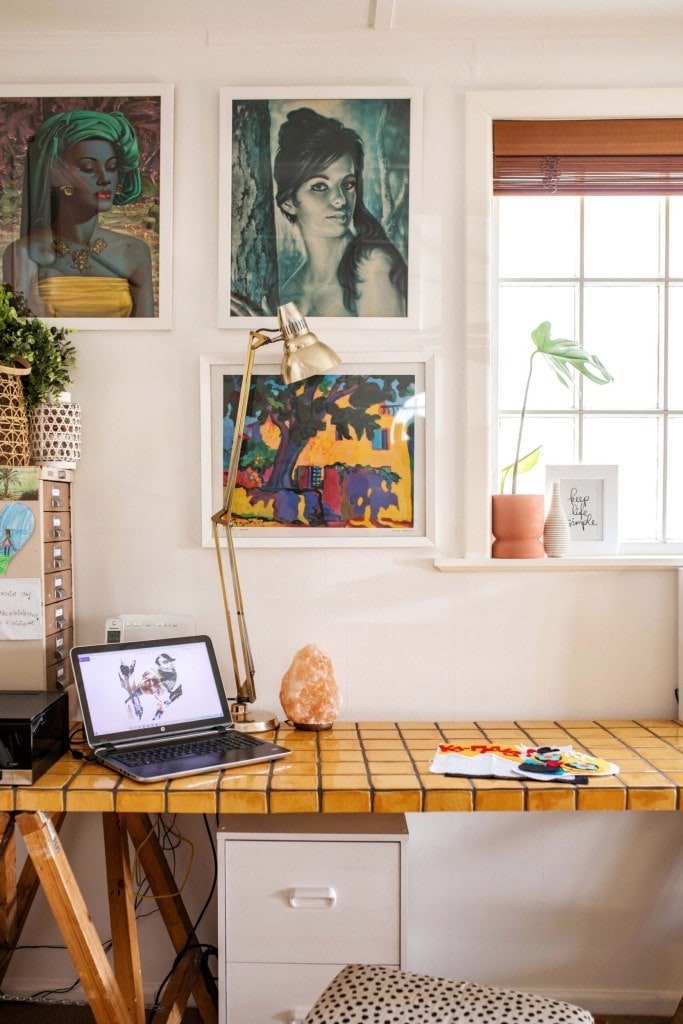 With limited outdoor space and an excess of bare concrete to transform, Rachael took inspiration from her years living in Melbourne. "Over there, so many of the quirky little rooftop bars use AstroTurf really well. So I borrowed that idea for my backyard and verandah – it's so practical and I love the almost retro Hawaiian surf shack feel." A trolley seat – one of only a handful of new purchases – is from local ethical traders Barron Imports. "Mum and I literally pushed it home, with Juno riding it as if it was a sailing ship! The noise it made was so loud, people came out of their houses to see what all the racket was about."
Free days with Juno are spent with the "amazing mums, dads and kids in this community," says Rachael, who found herself welcomed with open arms into the "super-inclusive, super-friendly" suburb. "There are a lot of unicorn birthday parties to go to!"
Otherwise, you might find the pair sitting up at that mustard desk, making things. "Creating is totally our normal," says Rachael. "Juno loves embroidery and painting, and she writes a lot of stories about her favourite toy, Treasure.
Just being the two of us, it's a lot of one-on-one time – which I absolutely relish." Just like the house itself – "full of secrets, mystery, and a great story" – Rachael and Juno create their own tales, in a tiny home big on love and warmth.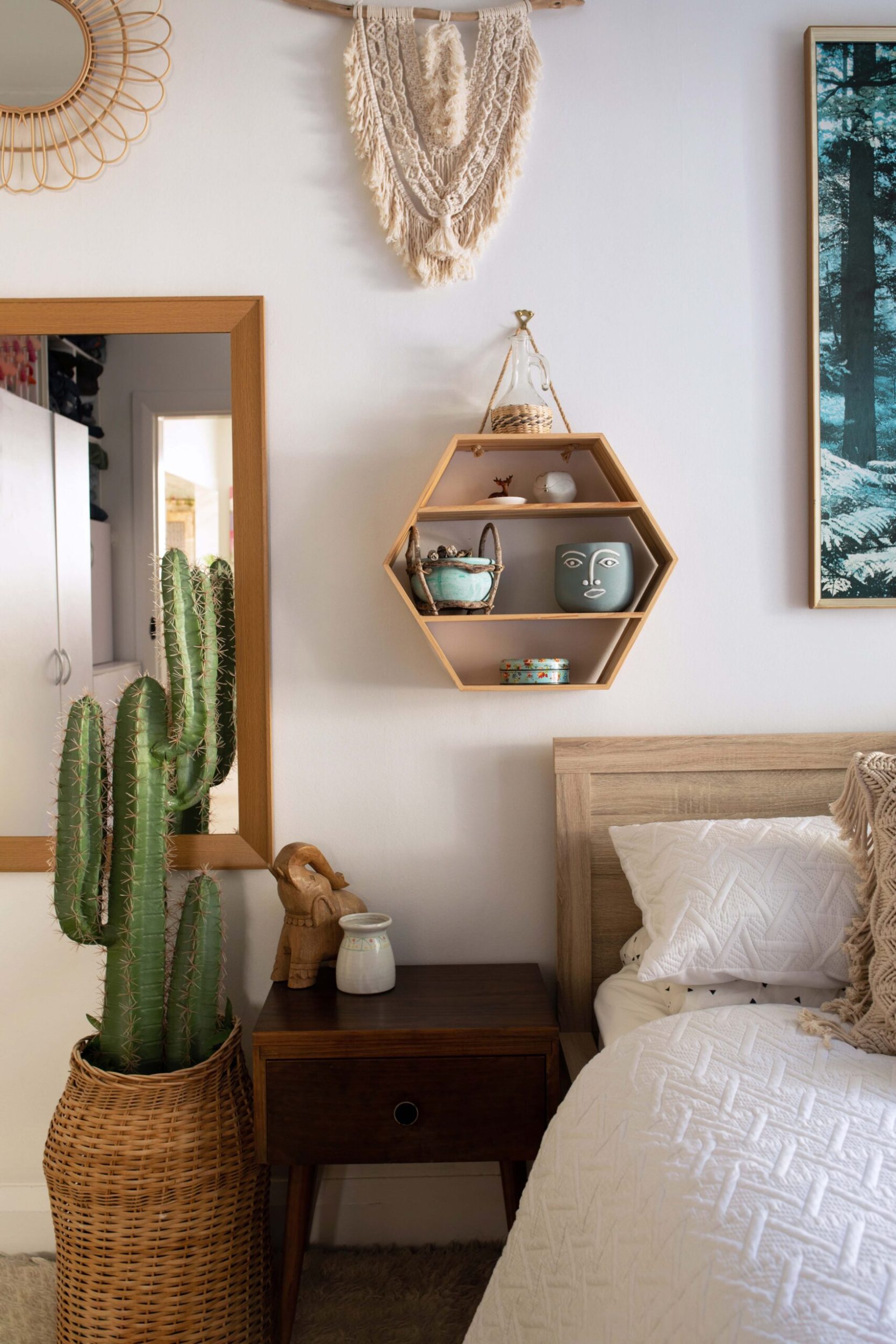 The art of display
When mixing and matching a treasure trove of objects, start with a blank canvas. Light walls and natural-coloured carpets, curtains and bedlinen give special pieces the spotlight, and also make it's easier to switch things up when you feel like a change.
Embrace a mixture of old and new. Modern retro-style items can give you the look you want on a budget and look great teamed with authentic vintage pieces.
Grouping similar objects, such as vases or houseplants, creates greater visual impact and means smaller items don't get lost.
Combine function and form. Rachael's stack of suitcases on a shelving unit provides handy storage but also reflects her love of travel and vintage.