Cordis Auckland has opened the doors to its new luxury accommodation tower, complete with an art collection that tells a tale of history and place.
What is it?
Cordis Auckland, a luxury hotel.
Where is it?
83 Symonds Street, Auckland.
The project:
Increasing the size of the hotel by adding a 17-storey building – the Pinnacle Tower – to the existing hotel. The new $170 million space includes 244 rooms and suites, including a 252.6sqm luxury suite, a club lounge for guests and a function space.
Is it open?
It certainly is. With Auckland moving to the traffic light system (hurrah!), the hotel opened in December. "We are looking forward to welcoming guests to the Pinnacle Tower, where they can revel in spectacular city skyline and Waitematā Harbour views and enjoy the warm hospitality Cordis Auckland is renowned for," says the hotel's managing director, Franz Mascarenhas.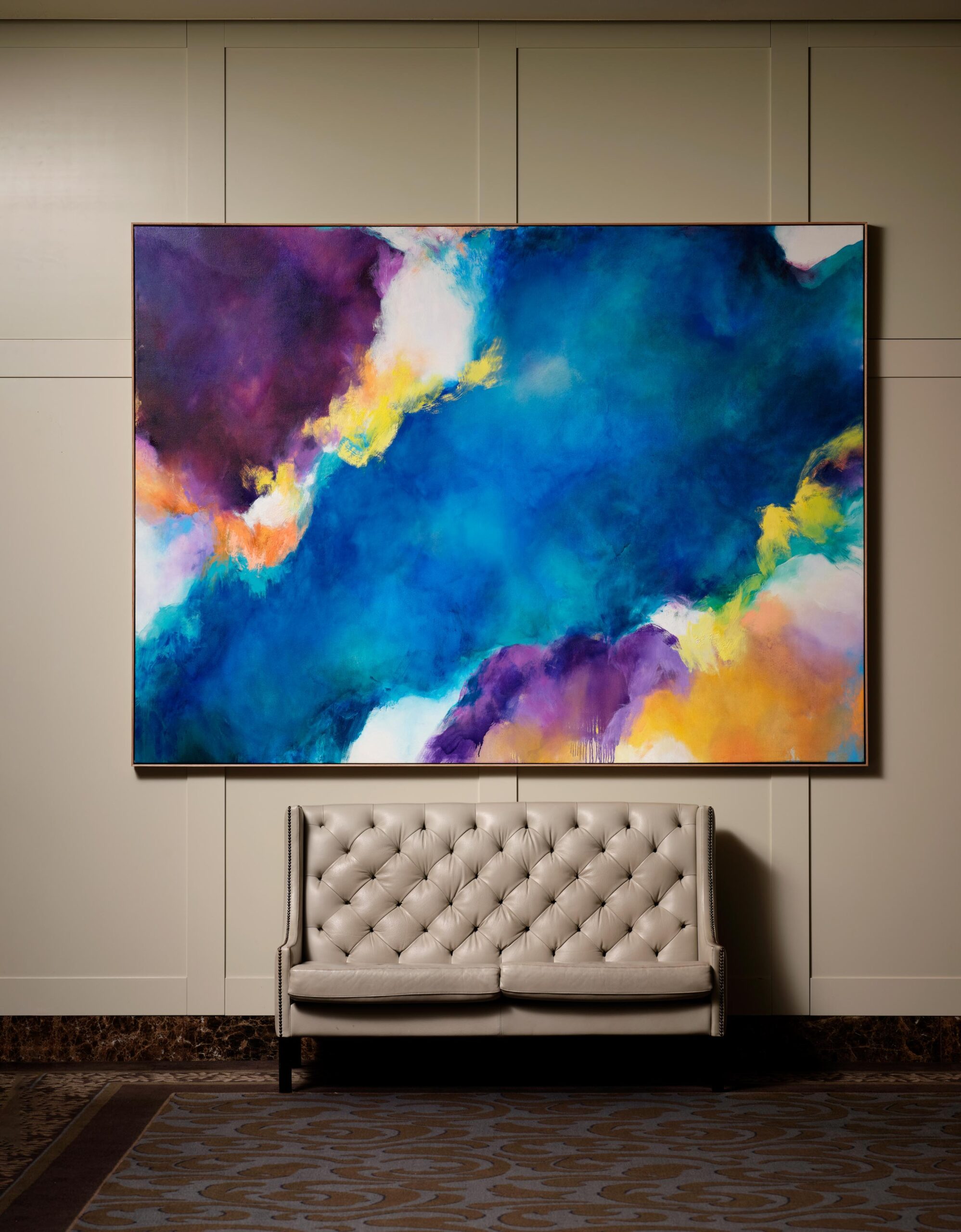 Say more about those rooms with a view.
Guests from the fifth floor up are treated to views of Auckland's volcanoes, including Rangitoto, Maungawhau and Maungakiekie (Under the Mountain fans, eat your heart out), and of the city, Sky Tower and harbour. Rooms on the eastern side and in the luxurious Chairman's Suite overlook our own neo-classical Greek temple on the hill, aka Auckland War Memorial Museum.
It sounds big.
That's because it is! Cordis is now Aotearoa's largest hotel, with 640 rooms, 18 events spaces, two restaurants, a cocktail lounge and a spa.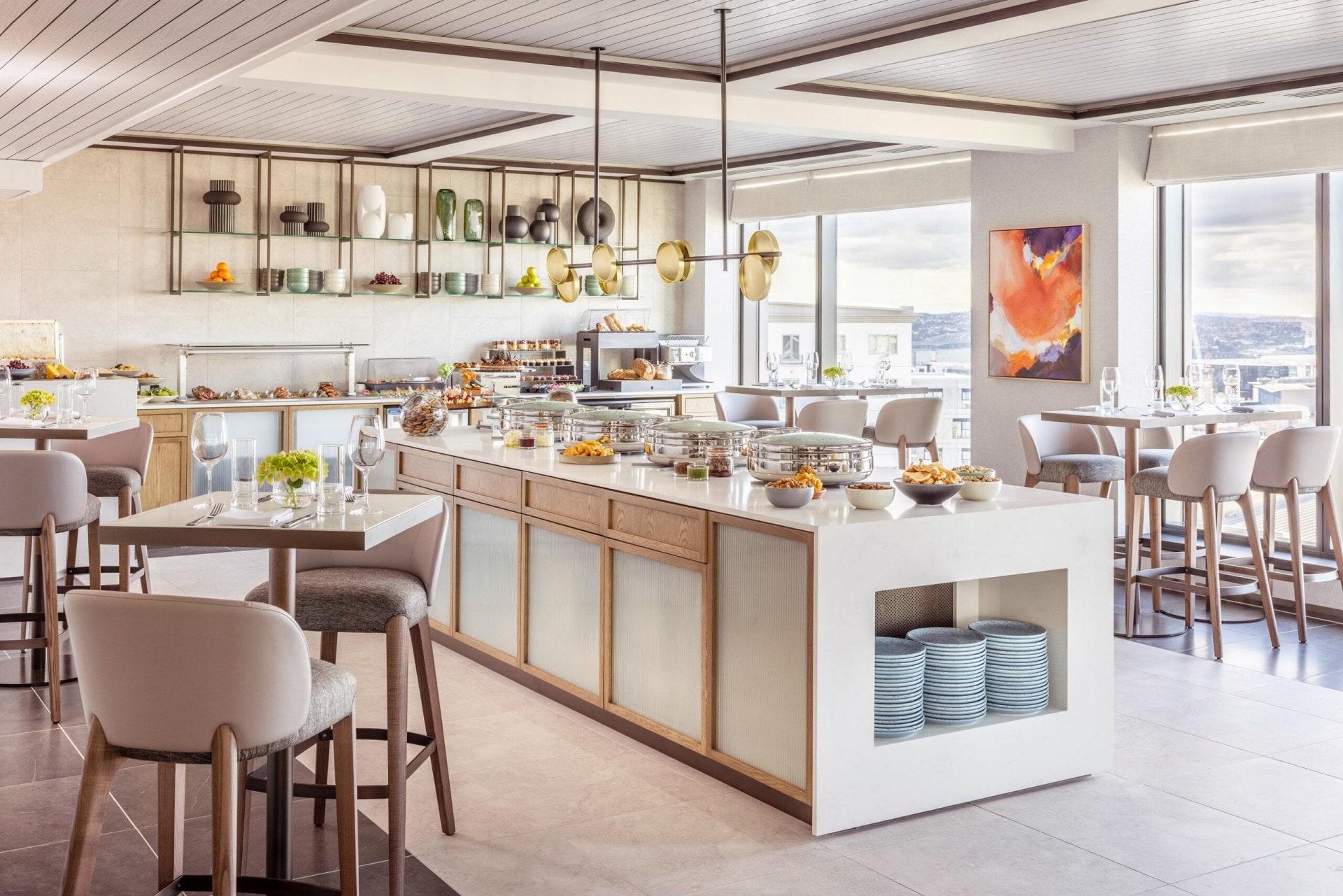 Who designed the interiors and what is the overall vibe like?
Kiwi architects Jasmax designed the interiors and went for a look that is sleek, streamlined and luxurious, opting for an elegant neutral colour palette and contemporary finishes. Space Studio designed the rooms and suites, which retain the high level of comfort that Cordis is known for, including its legendary Cordis Dream Bed, which leads to a sleep so heavenly that visitors beg to know where they can buy one – it's a thing.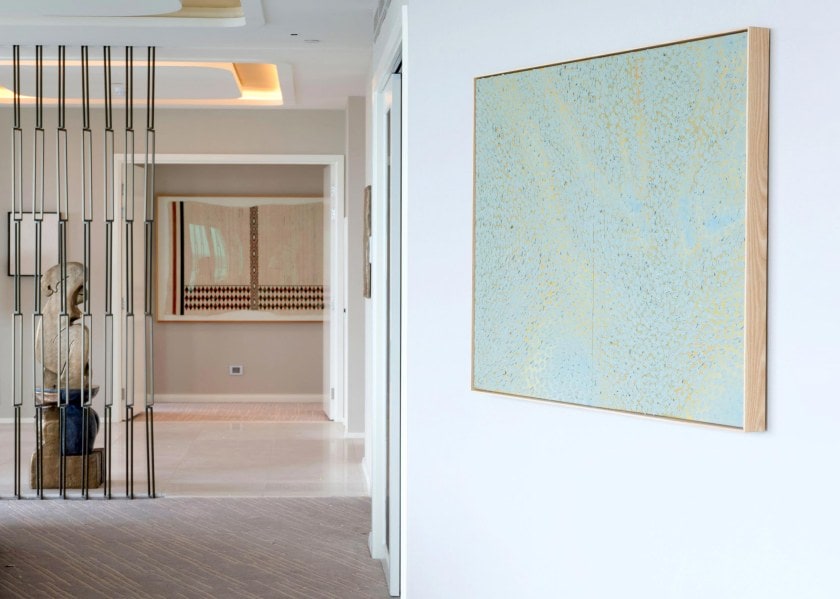 What about the art?
Haere mai, art lovers. The hotel houses one of Aotearoa's largest commercially curated and commissioned art collections, selected by fine art specialists Coupland Cormack. Inspiration and guidance was sought from local iwi Ngāti Whātua Ōrākei. Permeating 46 commissioned art pieces by some of the country's most prominent artists are te ao Māori creative principles of te whai ao (the light before the dawn), the manawa line (a heartfelt connection) and kaitiakitanga (guardianship of the natural world). "The visitor's journey through the hotel's architecture is accentuated at key unique spaces featuring these artworks, which tell the stories of the local culture and land," says Franz.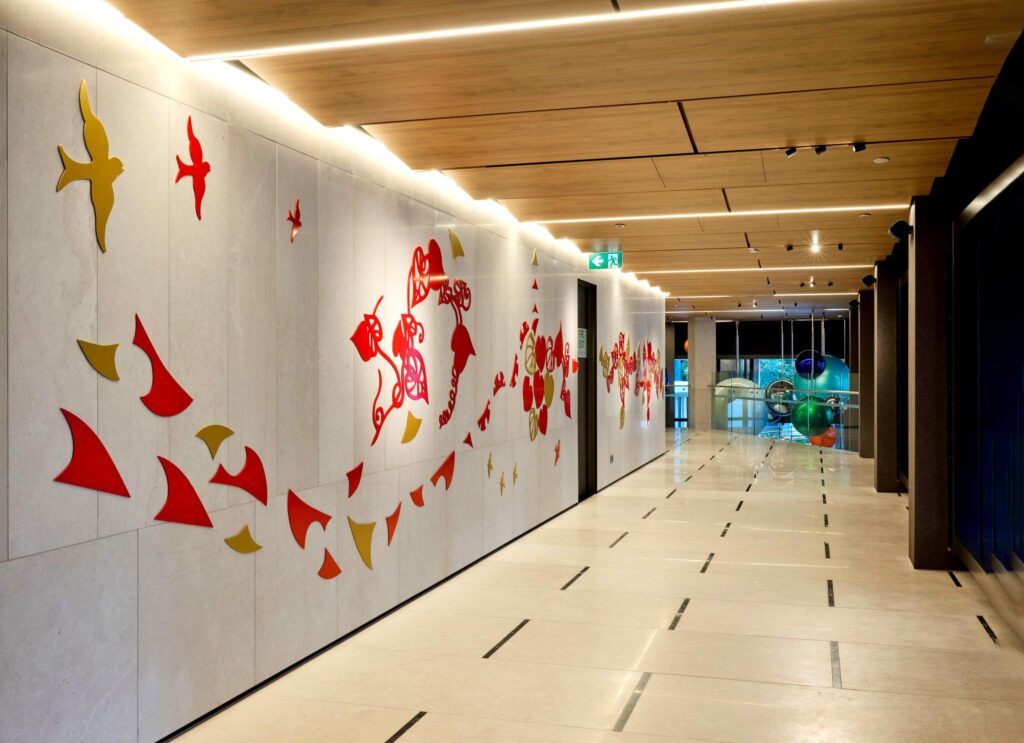 Connecting the original hotel to the Pinnacle Tower is an immersive "art promenade" where guests travel through an abstract nature walk, Hīkoi Ngahere by Lonnie Hutchinson, which depicts elements of earth, sea and volcanoes
and tells Tāmaki Makarau's origin story. Other features of the multidisciplinary collection include bronze sculptures by Sanné Mestrom that celebrate the role of goddesses in Māori mythology, light boxes by Jae Hoon Lee, and woven wall panelling by Ngāti Whatua Ōrākei weavers.
"The Cordis collection activates art's innate ability to transform and influence the visitor's experience of public space," say curators Emily Cormack and Sophie Coupland.
Any other standout features?
While most of us can only dream of staying in the Chairman's Suite, complete with floor-to-ceiling windows, fire pit and a wardrobe space that film montages are made of, you never know – maybe you'll bump into one of its VIPs in the super-plush Cordis Club Lounge, where guests can enjoy complimentary drinks, canapés and a breakfast station. Or, for an authentic taste of New Zealand, the hotel's new destination bar Our Land is Alive sells only New Zealand sourced food and beverages, continuing Cordis's kaupapa of providing hospitality that celebrates our place in the world.