In a complex of creative studios in West Auckland, two artists have found a balanced composition. The open the doors to their bold new space.
"I do love interior design," says Auckland artist Cruz Jimenez. "Like in art, there's the elements of balance and composition and colour."
Cruz has recently moved into a shared studio space with multimedia artist Katherine (Kate) Rutecki, where they have applied the same aesthetic principles for a workspace that's stylish enough to be in a gallery. In Henderson, it's one of several creative studios offered by an art-collector landlord. "She has a personal relationship with the artists," says Kate. "She's very kind and thoughtful."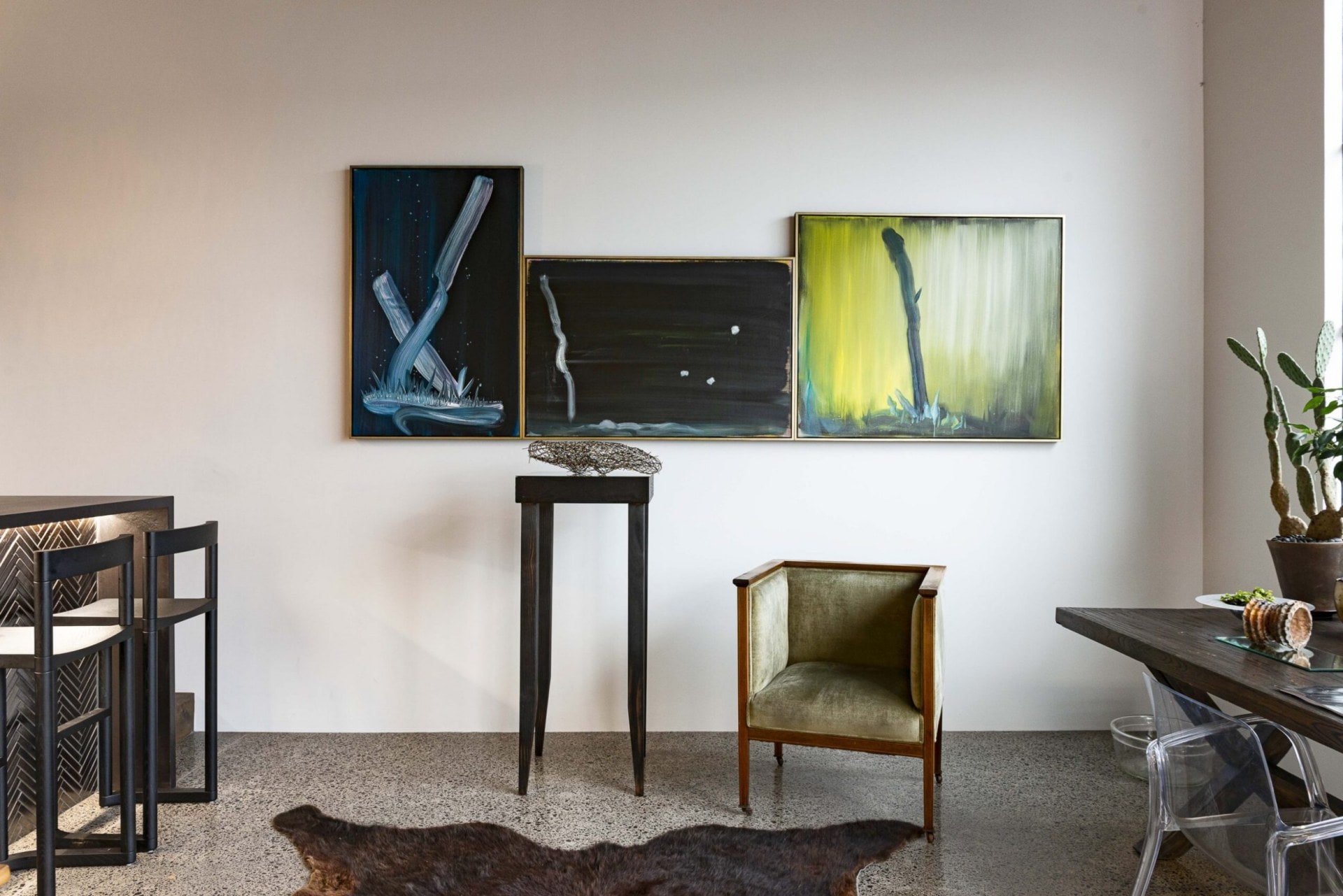 Cruz and Kate, who hail from the west and east coasts of the United States, respectively, had been acquaintances in New Zealand for many years when they decided to share the creative zone.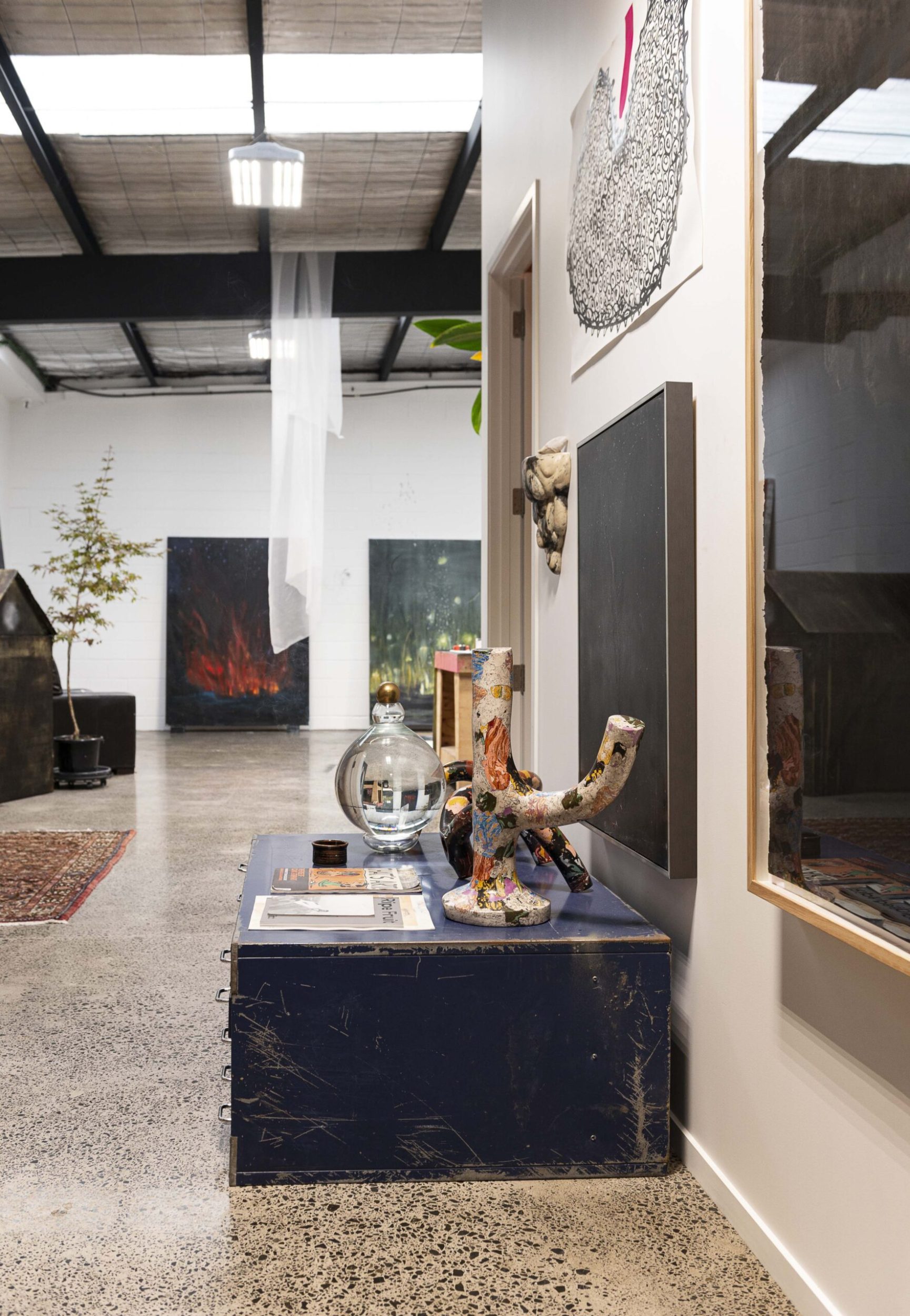 Before they moved into the space, the landlord renovated it with their help – their first chance to work together creatively. The artists chose this studio in particular because the front space has natural light shining through old-fashioned windows of polished brass and painted black enamel. It opens onto a spot they call the "library", which is decorated with Cruz and Kate's art books and objects. "We've got it set up like a little bourgeois sitting area," Cruz says.
This leads to a moody kitchen and bar space that contains every functional item Cruz and Kate need to cater for an art opening. The counter is made from black porcelain that has been smoothed over to feel like leather. The area is styled with Cruz's French antique furniture and curiosities and collectables.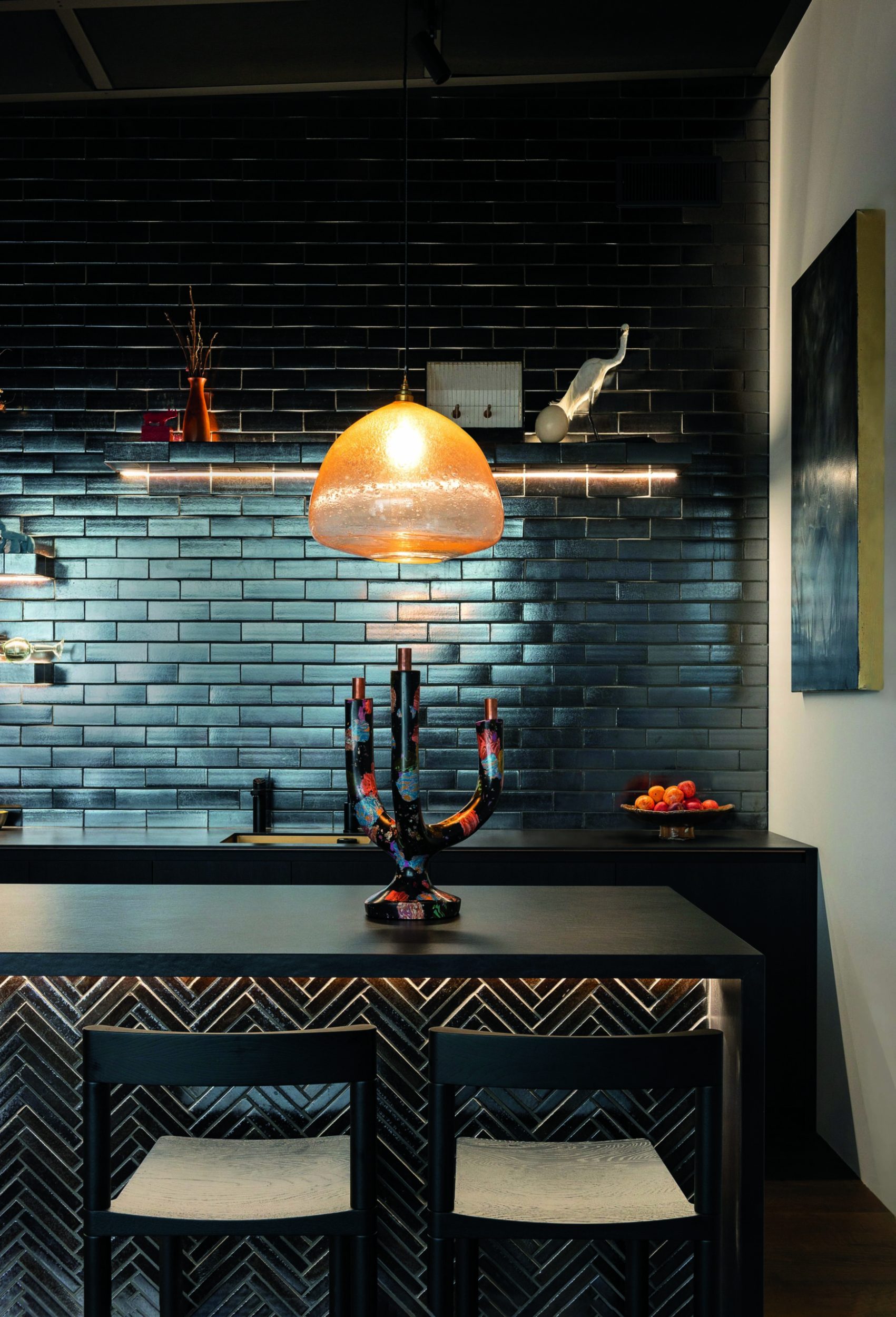 Kate assisted Stephen Bradbourne and Isaac Katzoff of the neighbouring Monmouth Glass Studio in creating a showpiece divider between the artists' workspaces, with squares of blown glass that were framed by steel engineers. "One of the reasons I wanted to move here was because I love their energy with the glass-blowing factory," says Cruz, who was a glass artist earlier in his career.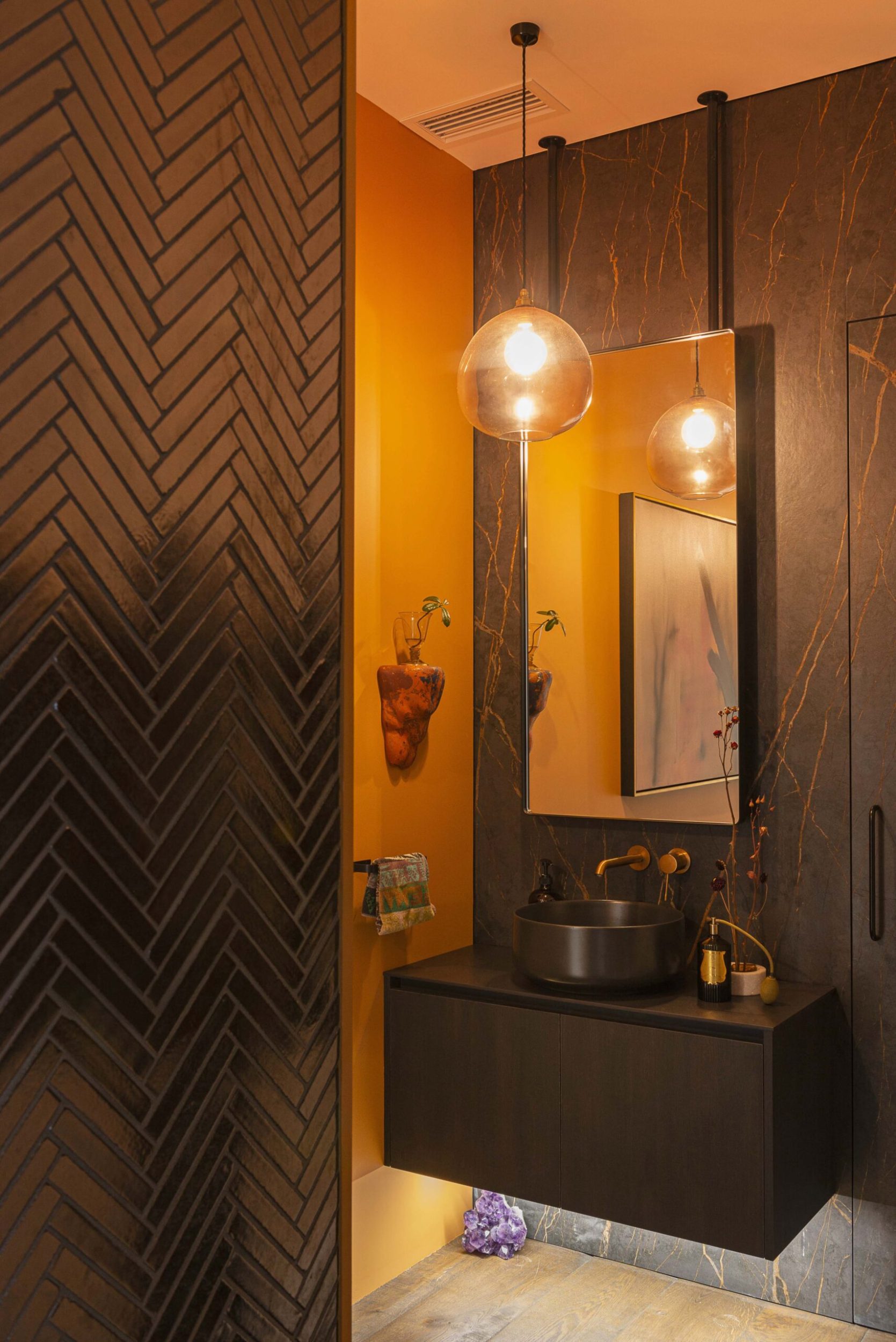 Cruz's focus now is paintings of paradise found, and a large rack system in the viewing area displays his finished artworks. Beyond this is the rear studio, where four expansive skylights have been installed. The space is big enough that Cruz can step back and look at the shining vistas he creates in year-round natural light.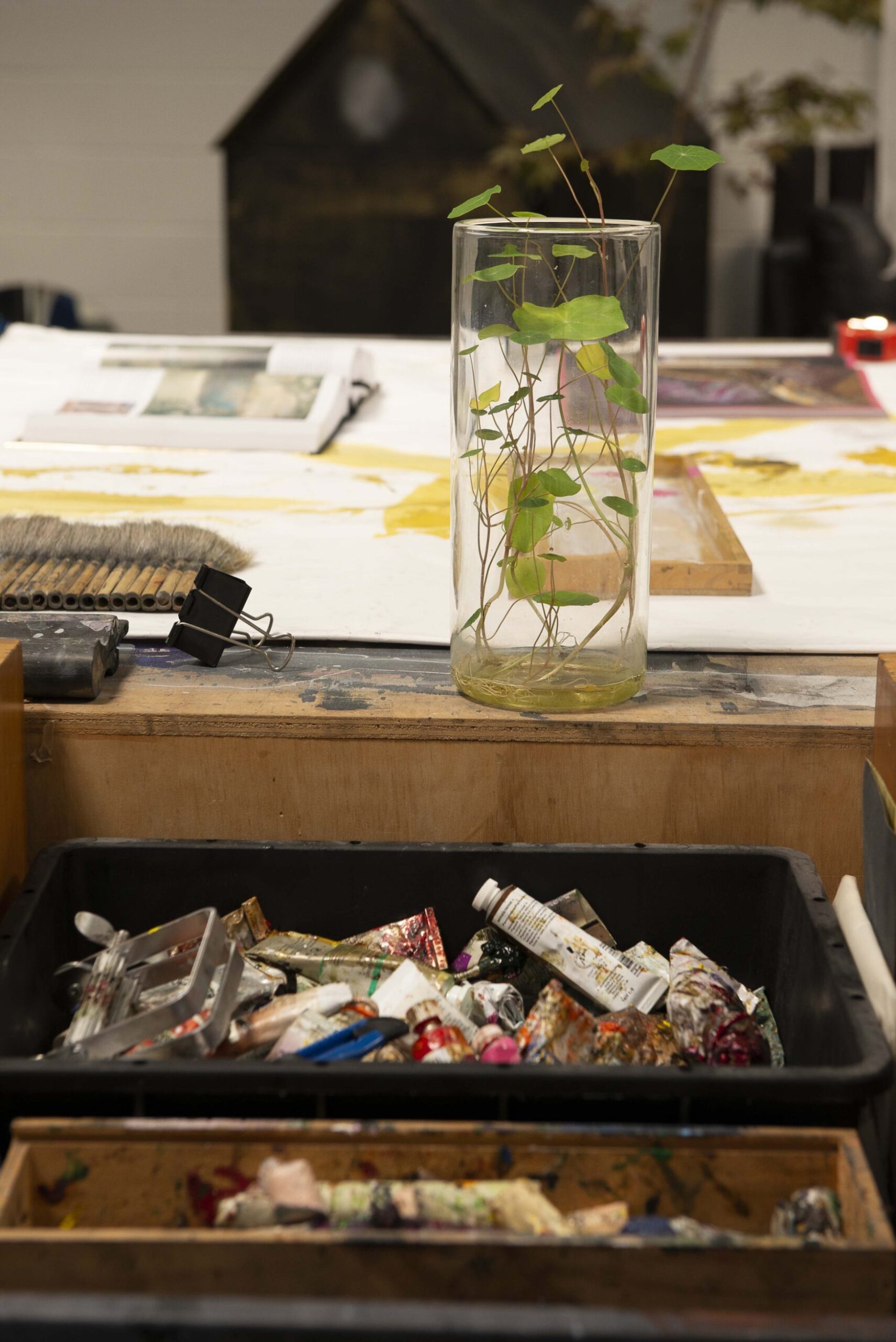 Being newly renovated, the space is temperature-controlled and clean – important elements to Cruz, who is a self-confessed neat freak. "The space has allowed me to be extremely organised," he says. "I'm working a lot slower and not so frantic. It's just a comfortable space to be in."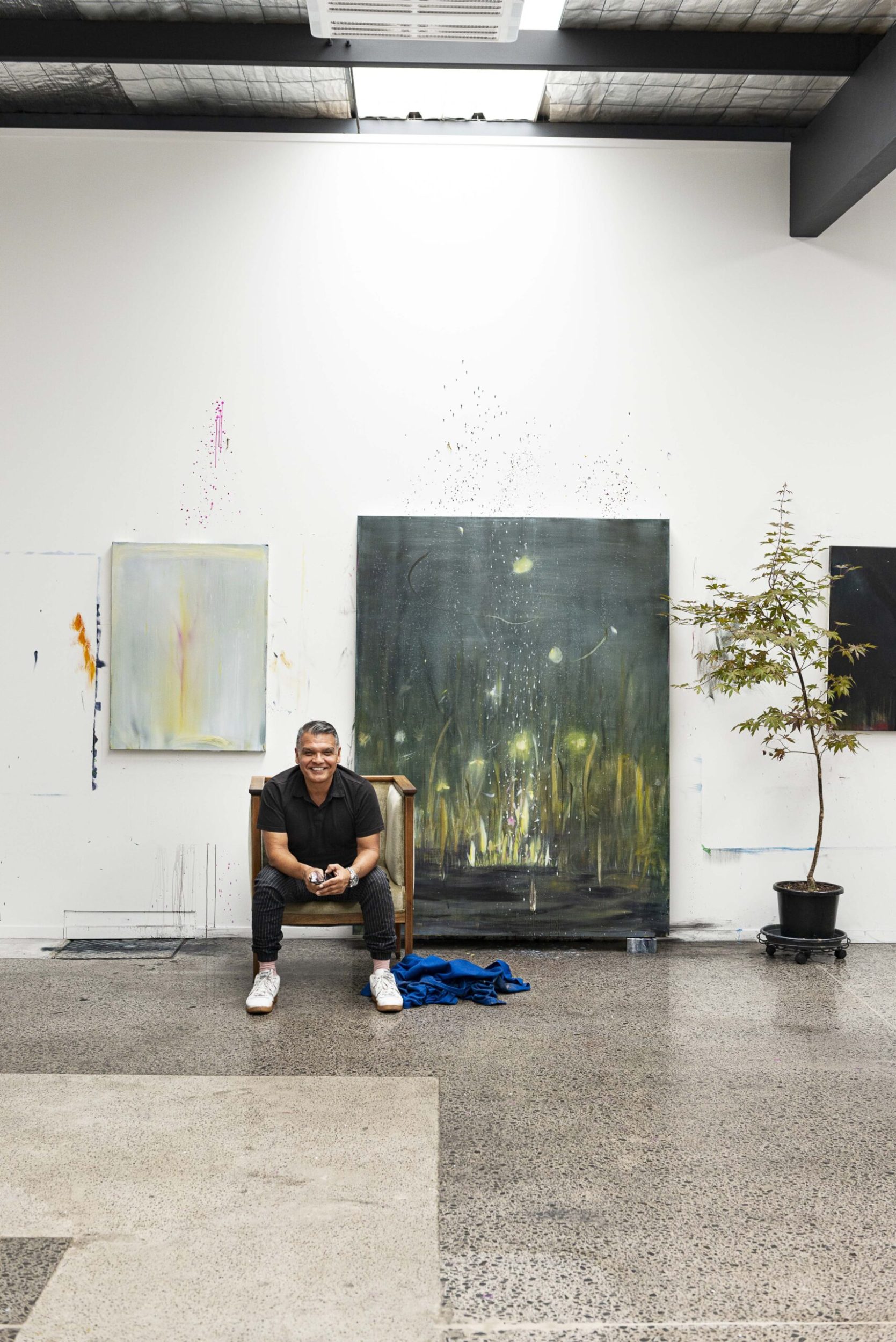 Cruz has just opened his first exhibition under new representation at the Scott Lawrie Gallery in Grey Lynn. It's called Candide, after the protagonist (and paragon of virtue) in Voltaire's novella of the same name. The oil and wax paintings of utopia are inspired by New Zealand nature, and the theme of rebirth runs through the canvasses.
Both Cruz and Kate are green-fingered, and they have gathered indoor plants, including a bird's nest fern, a ficus, a monstera and orchids, and florist Georgie Malyon (Haven's Blooms columnist) has contributed a wispy dried floral arrangement.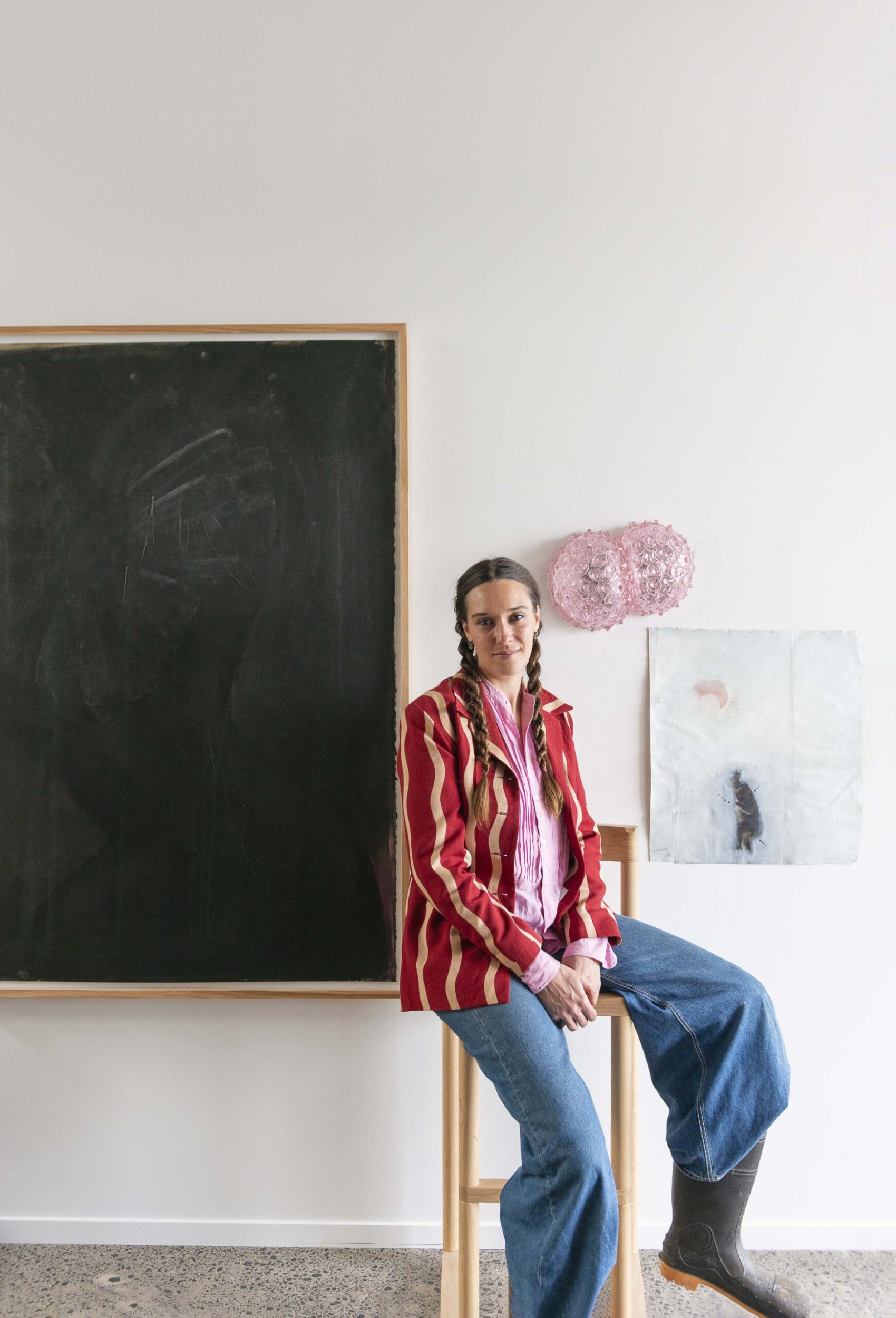 As a multidisciplinary artist, Kate has divided her side of the studio space into several workbenches, including for ceramics and wax and mould making, and she hopes to add a kiln soon. "I am constantly working on many different things," she says. "I'm just really enjoying it."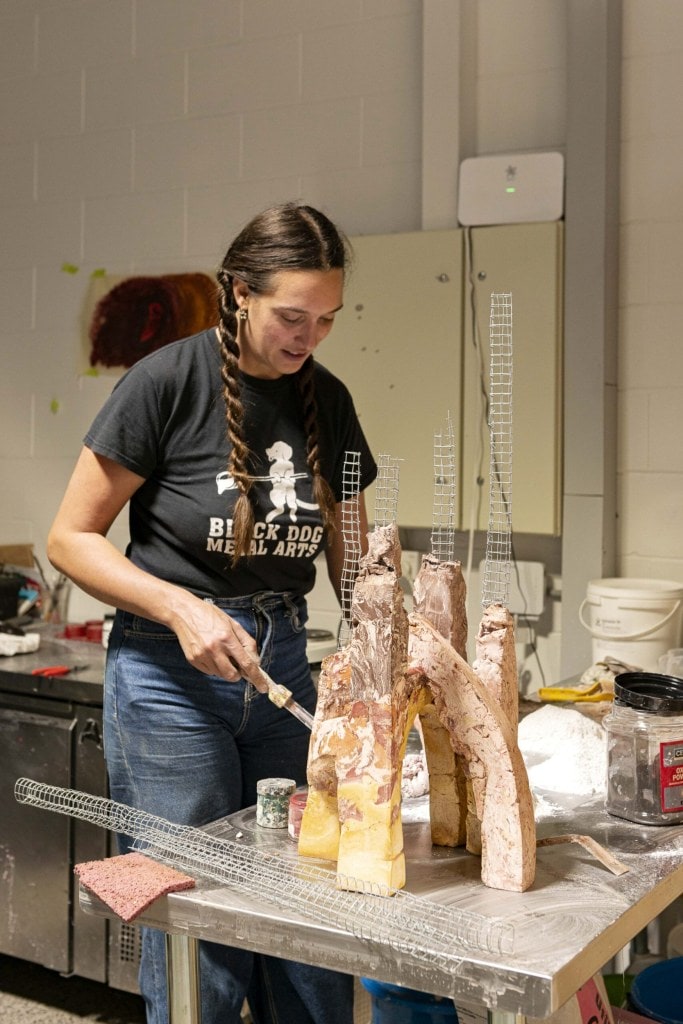 Her speciality is using lost-wax cast glass and metals in sculptural works that explore our defences and boundaries. She has been thinking more about domesticity since the Covid lockdowns, and is currently creating "big, sexy candelabras" under the Ghastly Studios label with friend Katrina Kerr, as well as making sculptural candlesticks.
Cruz and Kate have been in the space for only six months, but they already have a strong working relationship – convening in the morning to talk over concepts before creating separately in companionable silence. During Haven's interview, they answer questions together. "I feel it's really easy to talk to Cruz about ideas," says Kate, to which Cruz adds, "Kate brings a really good vibe to the studio."
At the end of the day, they enjoy a tipple at their bar, and at the end of the week, they often have drinks with their artist neighbours. Although Cruz and Kate's shiny new space has become a meeting place, a pool table was recently installed next door, so they think the next drinks will be around this.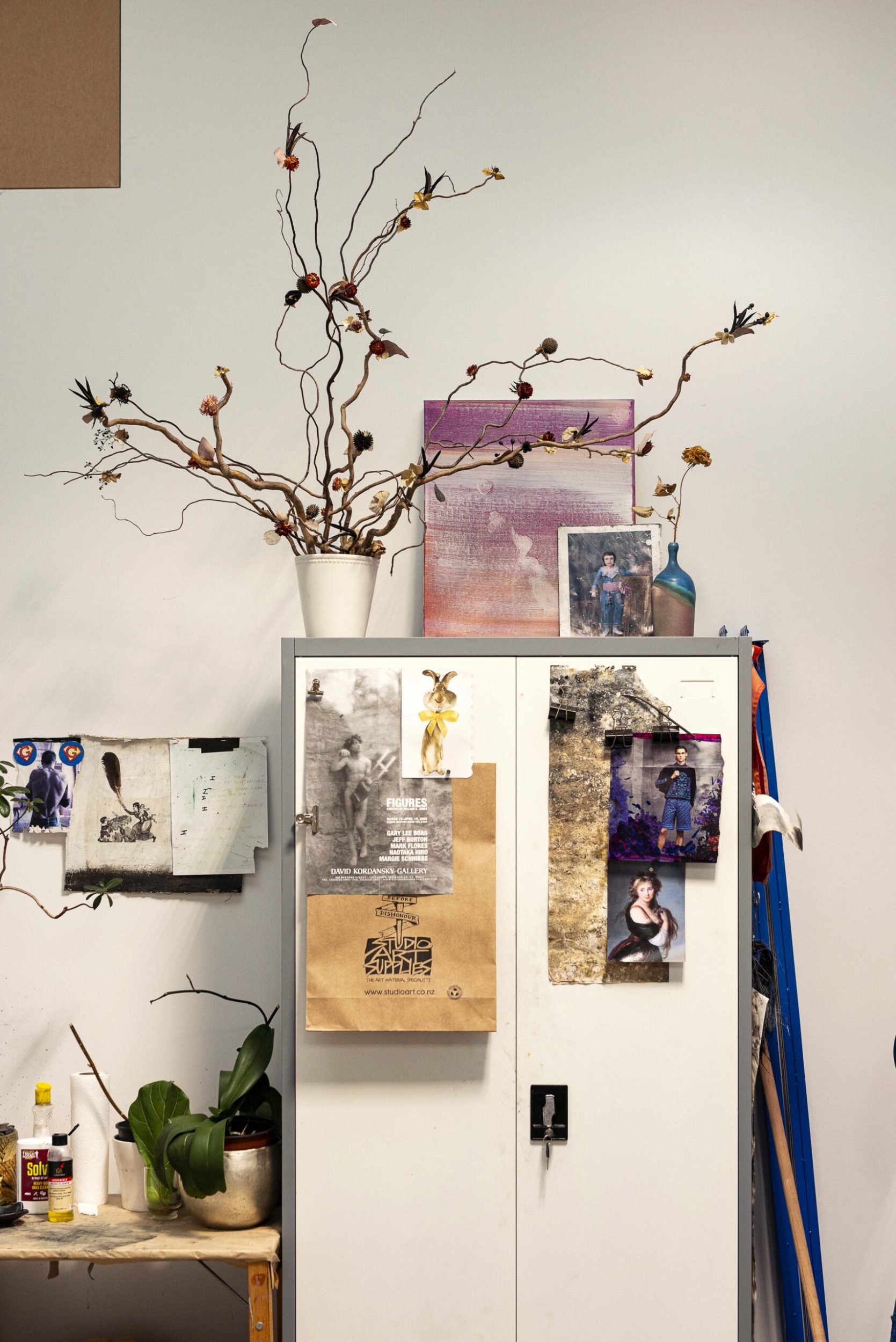 After bouncing ideas off one another, Cruz has been inspired by Kate to take up sculpture, and they are collaborating on new works, which are still in the sketching stage. Given the space they have created together, the project is bound to be the perfect balance of composition and colour.