As Te Papa's modern art curator, Lizzie Bisley gets up close and personal with well-known works by famous names. She talks to Sarah Catherall about her latest exhibition and her passion for surrealism.
Standing in a gallery at Te Papa Tongarewa, Lizzie Bisley could have come straight out of the 1930s with her cropped her and tortoiseshell glasses. Her mid-length orange skirt swishes as she walks around look for somewhere quiet to talk. On a weekend morning, the modern art curator at New Zealand's national museum is embracing the period which currently consumes her – the time between world wars, when the art, fashion, textiles and design of that time seemed exciting, pioneering and magical.
Lizzie, 39, first encountered surrealist art and design in her previous job as a curator at London's Victoria and Albert Museum, which has an extensive fashion, photography and furniture collection hailing from the surrealist period. Along with seeing Salvador Dalí, René Magritte and Man Ray works in the flesh, Lizzie became obsessed with fashion designers from the 1920s and '30s. She researched fashion from the era as part of her job – and began filling her wardrobe with garments from those decades.
This month, Lizzie turns her attention to art from that period with the opening of the exhibition she has curated, Surrealist Art. Coming from the Museum Boijmans Van Beuningen in Rotterdam, the collection spans the 1910s to 1960s and features 180 surrealist works, and is able to travel because the Netherlands museum is closed for renovation.
"Surrealism encompassed everything from paintings and sculpture to film, design, fashion and photography," says Lizzie. "It swept up everything in its path, becoming one of the most influential art movements of the past 100 years.''
Surrealism was founded in Paris in 1924 by the French author, André Breton, who believed it to be a method for discovering one's true thoughts and expressing them in words or images. The best-known surrealist artists were Salvador Dalí, Leonora Carrington, René Magritte, Marcel Duchamp and Man Ray, whose masterpieces visitors will get to see at Te Papa over the next few months. During those early years and following, Kiwi artists like Rita Angus and Len Lye were influenced by the playful, quirky, often strange art movement.
Dalí is arguably the most famous of the surrealist artists and about a fifth of Te Papa's exhibition is devoted to him, with visitors being able to see some of his paintings up close for the first time. "There's something magical about Dalí's artworks," says Lizzie. "No matter how long you look at them, they let your eye ramble and find things. His reach was so wide too – he designed the Chupa Chups logo [in 1969] and it's still on the lollipops today.''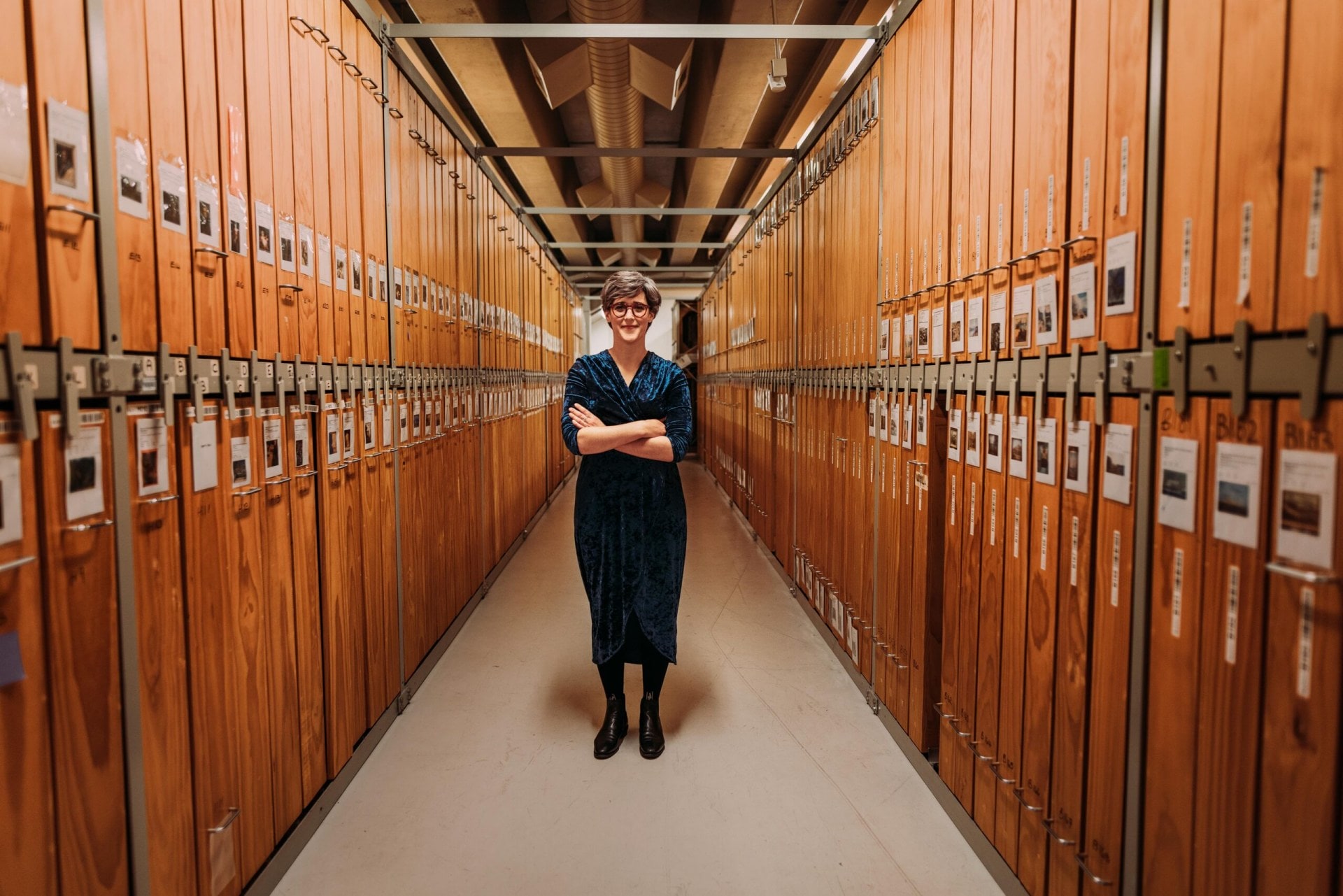 The most iconic work arriving from Rotterdam is Dalí's iconic Mae West Lips Sofa. Dali designed the sofa for his benefactor, Edward James, a British poet and collector, who paid the artist a stipend for a year to make works for him. The sofa has been described as one of the most important examples of modern furniture ever produced, and a triumphant expression of surrealism.
The artist created five Mae West sofas, including two for Edward James. One is also owned by the V&A, where Lizzie saw it up close for the first time. "Dalí had this very provocative idea of sitting on the lips of this Hollywood bombshell, but also it's a very surrealist idea to take something very 'everyday' and turn it into something strange and mysterious,'' she says.
As the child of a New Zealand diplomat, Lizzie was exposed to European art and culture from an early age. Born in Brussels, Belgium, her family relocated to Wellington when she was five, later shifting to Geneva in Switzerland where she went to a bilingual English-French school. But it was in Wellington that Lizzie first visited museums – in particular, the former National Museum on Buckle Street, which was the precursor to Te Papa. "I remember very vividly going along and seeing the moa at the entrance," she recalls. "It was a slightly scary place to visit, but even then, I loved the concept that museums take you somewhere different. For me, an art gallery should be a place that introduces people to new ideas and new ways of looking."
Later, at Wellington Girls' College, Lizzie enjoyed art and art history, and was exposed to feminist art. "I loved the different perspectives of what art could be,'' she says. At Victoria University, she gained an honours degree in art history before heading to London at the age of 25, where she studied towards a master's degree in the history of design at the Royal College of Art. That led to her job as a curator at the V&A, the world's largest decorative art and design museum housing more than 2.2 million objects, some of which are on show in its 145 galleries.
At the V&A, Lizzie spent most of her time working with collections from the 18th and 20th centuries. One of her biggest projects was co-curating the 2019 exhibition Cars: Accelerating the Modern World, which featured objects, designs and photographs showing the impact cars have had on the world over a century. "The car changed the way cities are built. It influenced things like manufacturing and production, and the way we think about freedom and speed,'' she explains.
In 2019, she relocated to Wellington to reconnect with family and friends. She was lucky to get back to Europe to research and plan the surrealist exhibition before Covid struck. On that trip, she trawled through Rotterdam warehouses holding the Boijmans collection, finding the gems which will be on display at Te Papa: Man Ray's 1936 bondage-like sculpture, Venus Restored, Dalí's striking 1936 sculpture, Venus de Milo with Drawers, and tiny perfume bottles designed by Dalí and French couturier Elsa Schiaparelli.
As a curator, Lizzie talks about the importance of roles like hers. One of her role models is Museum Boijmans Van Beuningen's former visionary curator Renilde Hammacher, who was passionate about surrealism. It's thanks to her that the museum started its large collection in the 1960s – Renilde built relationships with artists and held the museum's first Dali exhibition there in the '70s.
"I really admire her as a good example of curatorial practice, of thinking quite carefully about what you want to collect and then building a whole world around that,'' says Lizzie.
There are parallels between the early years of the movement, when surrealists expressed that time of change through art and culture, and the world we live in today. Lizzie hopes the exhibition will allow us to escape our busy lives and use our imaginations. In one gallery, The Dreaming Mind space, visitors will be invited to record their dreams and get to the heart of surrealism, which is all about broadening ones experience of the world to encompass the full range of human consciousness, allowing us to dream and ideas to flourish.
"The surrealists were so interested in all the senses," Lizzie explains. "They wanted their works to invade all your mind and your entire being.'' She hopes visitors will also learn about what she describes as a fascinating period in history – Te Papa will screen a Dalí film which was considered so radical and anti-establishment when it debuted in Paris in 1930 that it caused fascist riots.
While the best-known surrealist artists were men, Lizzie is fascinated by the lives of a small but notable group of women who were part of the movement.
The Te Papa exhibition includes six works by British surrealist Eileen Agar. Eileen grew up in a wealthy family, but broke away from her sheltered upbringing when she went to art school in 1921. She moved to Paris in the late 1920s, where she discovered cubism and surrealism, and began to make imaginative collages and sculptures using found objects and materials, particularly from nature. It was thanks to Eileen that the surrealist movement spread to Britain during the '30s, and she found fame after being the only British woman featured at the groundbreaking 1936 International Surrealist Exhibition in London.
Surrealist art will be at Te Papa when, as Lizzie puts it, we are living in surreal times. The collection was supposed to be on display last June, but was pushed out because of Covid. In London, galleries are only just starting to reopen after many months. Many of Lizzie's peers at the V&A were furloughed, or paid just a proportion of their salary while not working.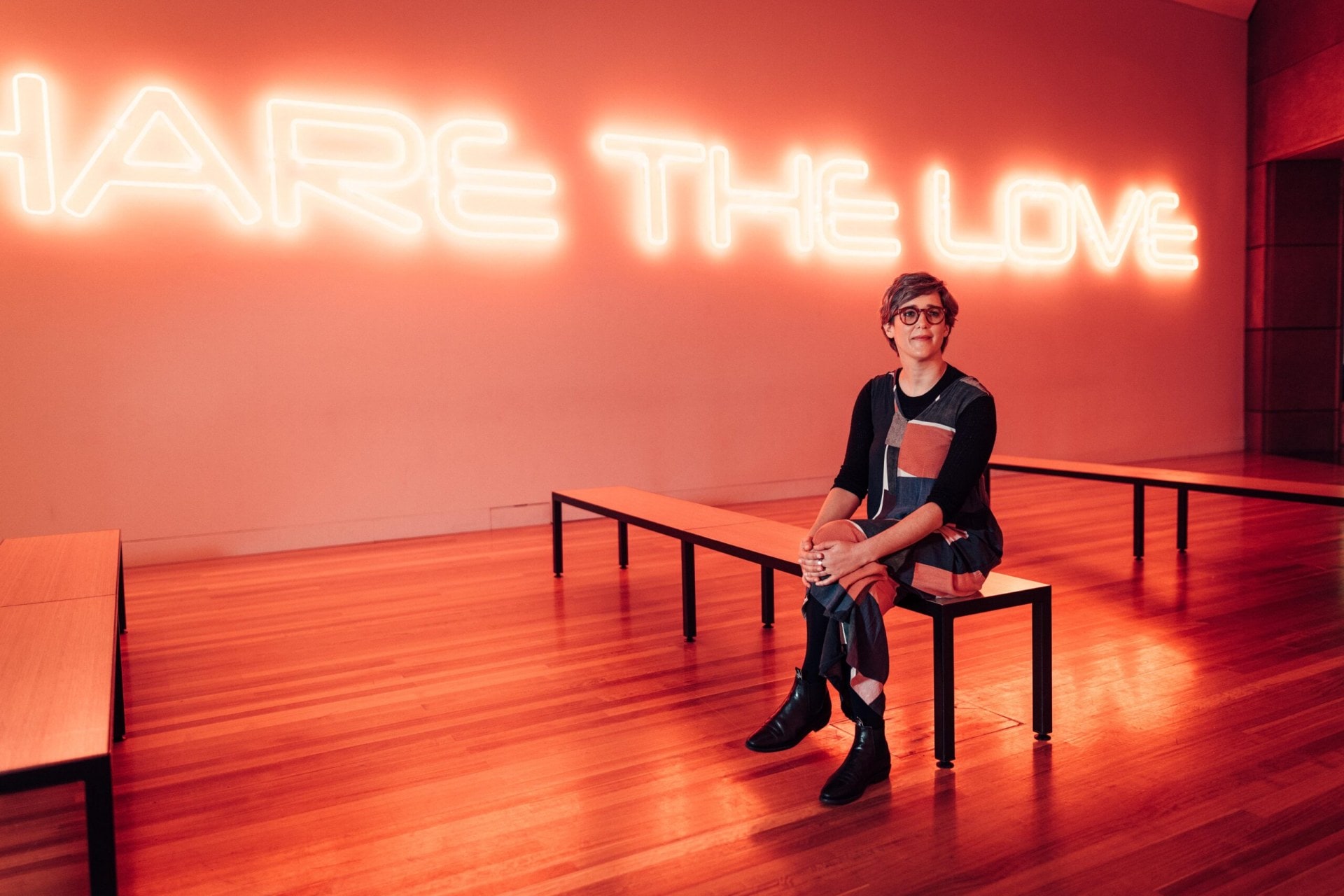 "To be able to work in a museum that's open is so unusual in the world,'' says Lizzie. "It's been very tough for curators everywhere, as they've had projects pushed back or cancelled. It's a very uncertain time, and we're so lucky to have visitors in the building and to be able to bring an amazing show like this to Australasia. We can all do with a bit of dreaming and escaping to another world right now.''
In the final gallery of the exhibition, visitors can read a 1931 statement by Belgian surrealist writer Paul Nougé, which seems uncanny when thinking about the world today: "The world has been strangely altered. There are no longer any ordinary things.''
Surrealist Art: Beuningen collection Masterpieces from runs from June 12 to 31 Museum Boijmans Van October at Te Papa. Beuningen runs from June 12 to October 31.