Sophie Hansen and Annie Herron share a selection of their favourite recipes, guaranteed to warm your belly and your soul over winter.
Thank you to Ross Dobson and his excellent book (bible!) The Healthy Slow Cooker for this brilliant idea – I'd never considered cooking broccoli like this in my slow cooker, but here we are and it's wonderful. Thanks must also go to Ross for his tip to turn the slow cooker to high before you start preparing any recipe so that it's ready to go when you are.
Prep time: 15 mins
Cook time: 3-4 hours
Serves 4-6
Ingredients
1 large broccoli head
2 x 400g cans chickpeas, drained
3 anchovy fillets, drained
3 garlic cloves, finely chopped
Grated zest and juice of 1 lemon
400g can cherry tomatoes
1 tbsp harissa, or to taste
¼ cup extra virgin olive oil
1½ cups vegetable stock
Salt and freshly ground black pepper
Plain yoghurt to serve
Chilli flakes or oil to serve (optional)
Method
1. Turn the slow cooker to high. Trim the broccoli, then cut it into large florets with long stems. Place them in the slow cooker.
2. Add the chickpeas, anchovies, garlic, lemon zest, tomatoes, harissa, oil and stock. Season with plenty of freshly ground black pepper and very little salt (the anchovies pack a fairly salty punch). Cover and cook on low for 3-4 hours. You can turn the slow cooker to "keep warm" for a few more hours if that suits you.
3. Add the lemon juice to taste, then serve with a dollop of yoghurt and perhaps some chilli flakes or chilli oil.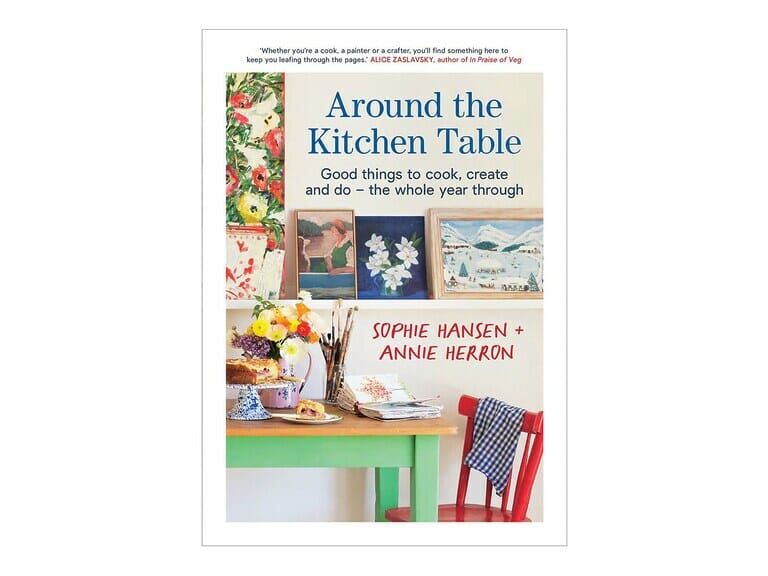 Extracted from Around the Kitchen Table by Sophie Hansen and Annie Herron. Photography by Sophie Hansen. Murdoch Books, RRP $45.