The way to an ADHD diagnosis for women in Aotearoa is expensive and lengthy. Recently Green MP Chlöe Swarbrick opened up to the media about her own journey through the health system. "If you designed a system that was navigable for somebody with ADHD, it would not look like the one we currently have," she says. We talked to three women from Aotearoa who walked the long road to get help and found their lives changed for the better.

*This is a voiceover created by AI and therefore some of the words or pronunciations may be incorrect. We hope you still enjoy this listening experience.
The award-winning writer and poet answered our questions about her experience with ADHD. I sought a diagnosis in 2014 when I stopped being able to read. I was almost completely incapable of focusing on anything longer than a paragraph. I thought it would pass, but it didn't – it got worse. As time went on, I stopped being able to concentrate almost completely.
It spread into being unable to write as well, which was really distressing as I had a writing residency to start that year and then another one in 2015-16 in Berlin.
I have since read and heard about how girls and women with ADHD often learn many masking and coping strategies that make it as invisible as possible, most of the time, at least from the outside. Then something major happens, a trauma or grief or big stress, and all those coping strategies fall away and ADHD kind of takes over their lives.
That is what happened to me in 2014. My 10-year relationship ended, and in 2015, a rebound one also ended. Things compounded when I travelled to Berlin for the writer's residency and got very sick on the way over. That illness lasted for a couple of years, and is still not entirely gone.
All of that, plus my mother's death, the death of her two sisters, the loss of my job and two big relationships in the same year meant that by the end of 2018, I was a bit of a wreck. My ADHD really came even more to the fore then, although at the time I had no idea that was the problem.
Not only could I not read or write, but also I was terrified of opening any mail, and was almost paralysed with fear when having to deal with anything bureaucratic – and there is a lot of bureaucratic stuff to deal with in Germany. In addition, I couldn't keep my room tidy. The most basic things, dishes and laundry, were completely beyond me. I still had no idea why. I thought it was depression and anxiety, which I have had since I was a teenager and been medicated for since my late 30s. And I guess maybe some of it was.
My proper diagnosis came in 2019 when I got the opportunity to begin a PhD at Potsdam University. I knew there was no way I could even attempt something like this without getting help with my reading and writing situation. I was able to access a counsellor/therapist through my health insurance here. It sounds like a ridiculous coincidence, but she also just happened to be an expert on ADHD, particularly how it presents differently in girls and women.
When I described what I was struggling with, she immediately asked if I had ever been tested for it, and I said no. She then asked if I had ever done cocaine or speed, which I thought was an odd question. She explained that they have a similar action to Ritalin, and in almost every case, people with ADHD find them to be calming rather than stimulating. I didn't have experience with either drug. She then took me through a very long, very detailed questionnaire in German about my childhood, teens, and current difficulties. The results were clear – I definitely have ADHD – with the "hyperactivity" presenting, as it often does in non-men, as self-destructive behaviours such as nail-biting. I had always thought my habitual nail and cuticle annihilation was anxiety-related.
She sent me to a psychiatrist (again covered by my health insurance). The psychiatrist prescribed bog-standard Ritalin, and within days my life changed. I was able to read and follow the detailed and complicated instructions that came with enrolling in post-graduate education here. I attended all the necessary sessions and I was making a relatively good start with my thesis writing and planning. I could tidy my room and open letters again. Things were looking up until the pandemic, but that's a problem even Ritalin can't solve.

Isabella Dampney
Two years ago, when Isabella Dampney returned to Aotearoa in the middle of the pandemic, she went through the usual readjustment experience of coming home. The 27-year-old artist took temporary jobs while working out what her next plan was going to be. It was only after cycling through a number of jobs and never settling for anything that Isabella began to wonder if her feeling of displacement was more than temporary; an accumulation of small things such as forgetfulness, an inability to concentrate and passing comments from a colleague who had ADHD and assumed she had it too, led her to seek out information. The internet provided plenty of answers and there were the usual tick-box tests, but trying to get a proper diagnosis was not easy and took almost a year.
"I rang every psychiatrist in Auckland and Wellington and the earliest appointment was in eight months," she says. It was an expensive process that started with the initial $500 for an assessment and then a referral, then additional costs for follow-up appointments and prescriptions.
She was disheartened to find there was little or no support for anyone on a low income needing a prescription, especially when the prescription costs are ongoing and the diagnosis needs to be reconfirmed annually by a psychiatrist. But even without the medication, Isabella has found getting the diagnosis worthwhile.
"It made me understand myself on a personal level – why I do things in certain ways. There's a lot of misunderstanding about ADHD, but it's slowly improving."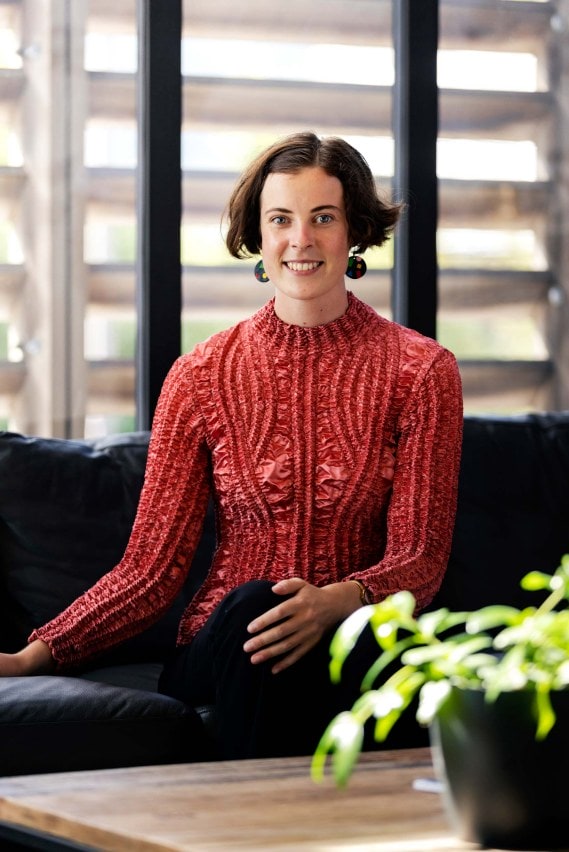 Louise Adams
Editor and digital producer Louise Adams agrees. When she looks back at her academic life, she says the red flags were all there.
"My school reports were littered with remarks like 'doesn't apply herself' on subjects I didn't enjoy – but no one ever suggested to my mother that I get tested," she says. "I was a girl who daydreamed."
She came across the topic of ADHD in women by chance in a story on David Farrier's Webworm blog in 2021. It wasn't just the gender issue or the clinical bias that made her sit up and pay attention.
"Admittedly, my knowledge and assumptions about ADHD at the time were based on social stereotypes about physically hyperactive children," she says. "But when I read David's article, I found myself identifying with nearly every symptom presented, particularly the part which explained that adult ADHD is more about having a hyperactive mind than a hyperactive body. This completely exemplifies my own experience with ADHD. It was a light-bulb moment."

But getting a referral, diagnosis and treatment required spending a large chunk of her savings. Plus, getting on the case, making appointments, and filling in forms are all things many people with ADHD find difficult.
However, the difference ADHD medication has made in her life has been worth every dollar spent on appointments. It has brought more order, structure and motivation to her life, as well as reduced anxiety and depression. She feels far more productive and calm.
"I would never normally 'self-diagnose over the internet', and I wouldn't recommend others do, either, but there are valid resources, such as the Adult ADHD Self-Report Scale, that are worth looking into if you are already ticking these boxes in your head.
"It was all worth it for me. The difference in my life before and after medication is like night and day."

Related article: ADHD and Women: The Hidden Epidemic