Cut thick slices of this gorgeous loaf and serve slathered in good butter. Best made at least one day ahead for all the flavours to mingle.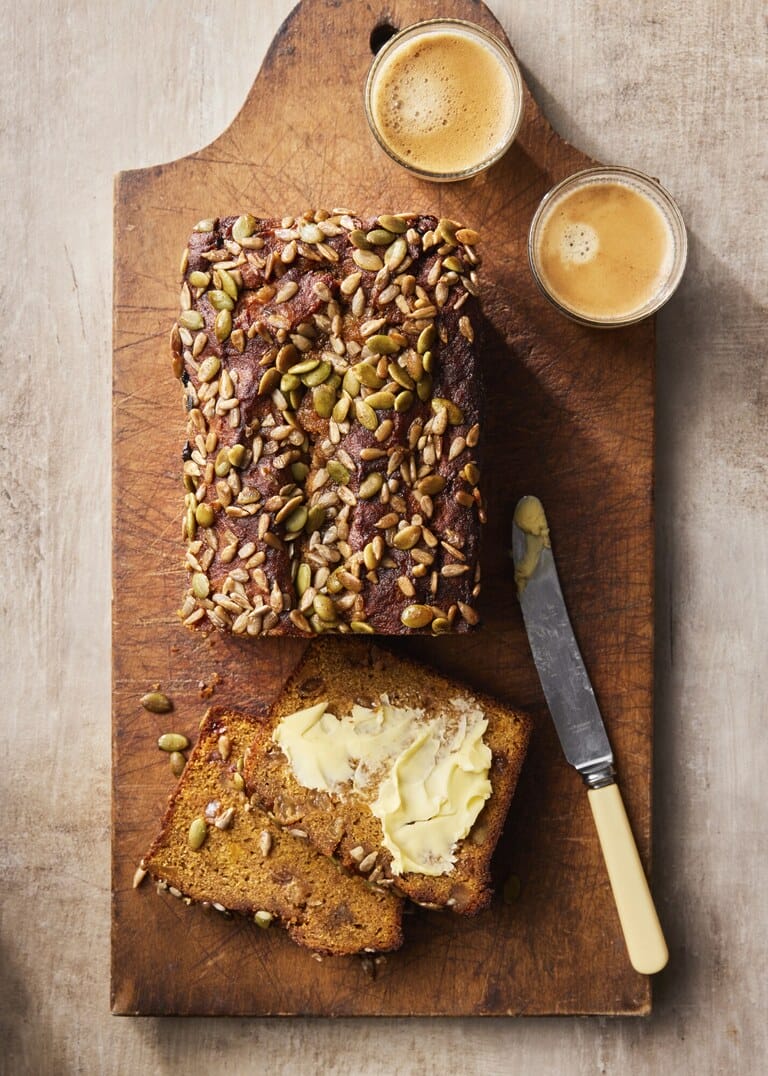 Ingredients
1½ cups cooked mashed pumpkin (see Cook's note)
4 large eggs
1 cup brown sugar
1/3 cup grapeseed oil
Finely grated zest 1 orange
2 tablespoons golden syrup
1 teaspoon vanilla extract
1½ cups ground almonds (almond meal)
1 cup brown rice flour
2 teaspoons baking powder
½ teaspoon xanthan gum
½ teaspoon each baking soda and sea salt
1 tablespoon ground cinnamon
2 teaspoons ground ginger
½ teaspoon ground mixed spice
½ cup golden sultanas
1/3 cup chopped crystallised ginger
1 tablespoon each pumpkin seeds and sunflower seeds
2 tablespoons each caster sugar and water
¼ teaspoon ground cinnamon, extra
Equipment
Grease a 22cm x 12cm loaf tin (6-cup capacity) and line fully with baking paper, bringing it 2cm above the rim.
Preheat the oven to 180°C regular bake.
Method
Whisk the pumpkin, eggs, sugar, oil, zest, golden syrup and vanilla together until smooth.
Whisk all the dry ingredients together in a large bowl. Add the sultanas and ginger and toss to coat.
Pour in the pumpkin mixture and stir everything together, making sure there are no pockets of flour in the batter. Scrape the batter into the tin and scatter over the pumpkin and sunflower seeds.
Bake for about 1 hour, or until a skewer inserted into the centre comes out clean. Loosely cover the loaf with foil after 30 minutes to prevent over-browning.
Heat the sugar, water and extra cinnamon in a small saucepan, stirring to dissolve the sugar, then cook until reduced by half and syrupy. Gently brush the hot syrup over the top of the loaf and leave to cool completely. Store wrapped in baking paper in an airtight container for 5-6 days.
Cook's note: Peel and seed 1½ kilograms of Crown pumpkin and roughly chop. Place in a baking dish, cover with foil and bake at 180°C for about 30 minutes, or until tender. Mash until smooth and measure out 1½ cups.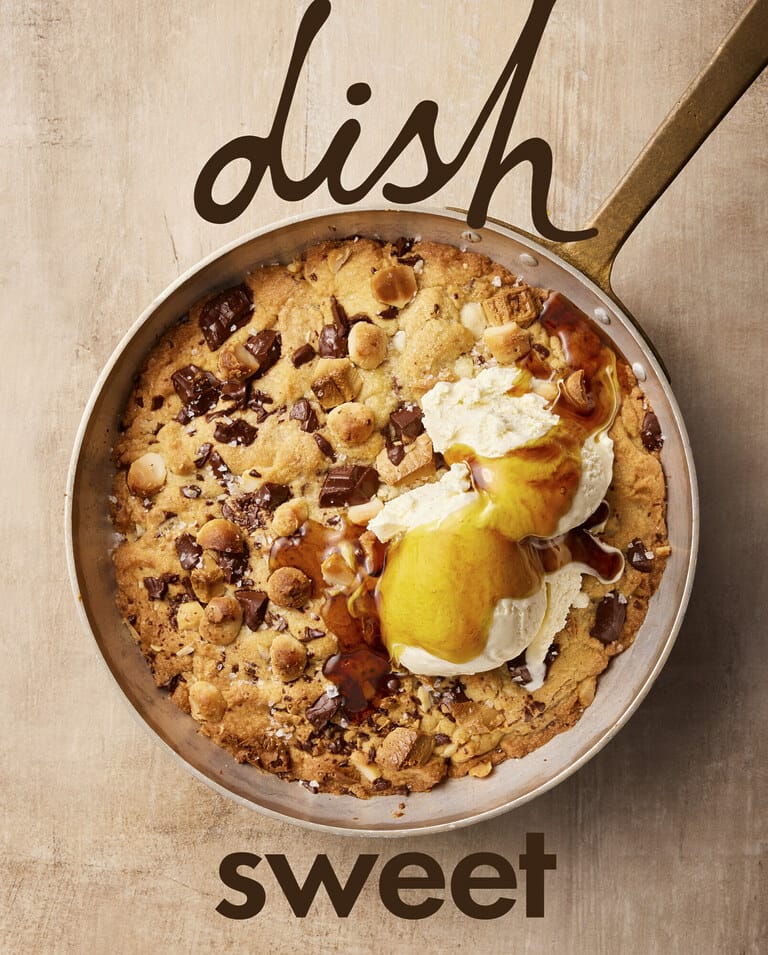 Related Article: Blueberry Cheesecake and Oatmeal Streusel Slice