Rihanna is objectively an icon.
Robyn Rihanna Fenty has been in the music game since her debut single 'Pon De Replay' was released in 2005. As a child, I was mesmerized by this teenager who was beautiful beyond words, made music with a Barbadian twist and had such a unique flair.
Rihanna was signed to Jay Z's def jam records when she was 16 years old and after only a year, 'Pon De Replay' was released. Her propulsion into stardom was imminent and immediate. Shortly after, in 2007, she released 'Umbrella' which was a chart-topping single that catapulted her into a globally renowned star and made her a household name. Earning her first Grammy for this song, we knew she was a force to be reckoned with.
Between 2005 to 2016, Rihanna released eight studio albums and for us millennials, we really got to grow up with her. We had "This is Rihanna" and "Music of the Sun" which served as an introduction to the star as the sweet girl Rihanna who made lighter music, meanwhile, "Good GIrl Gone Bad" reflected a phase that inspired our favourite bad gal Riri. Aptly named, "Rated R" followed the same bad gal trajectory before "Loud" was released – one of my favourite Rihanna albums and had some of her biggest hits like "Love the way you lie" and "Only girl". Rihanna's final album to date, "Anti" was far more dark, sultry and adult.
In this time, Rihanna was a singer, actress and became a fashion and makeup mogul with the release of Savage by Fenty and Fenty Beauty.
When Rihanna launched Fenty Beauty in 2017, it was embraced enthusiastically and well received because of its inclusivity and diversity (offering over 40 shades of foundation).
As Rihanna became older over time, fans grew restless as no new music on her own accord was released since 'Anti' in 2016. Rihanna focussed on having a family, with the birth of her son to A$ap Rocky, and growing her makeup brand.
When Rihanna announced that she was coming out of retirement to perform at the superbowl in 2023, fans around the world were overwhelmed with joy. As a fan who has had the privilege of watching her live twice, I was also extremely excited. People theorized what she would perform and when.
Fans criticized her performance as being underwhelming on the basis that she wasn't dancing as much as she would have, and that the show was really stolen by her dancers in an all white ensemble choreographed by New Zealand's very own Paris Goebel. I beg to disagree.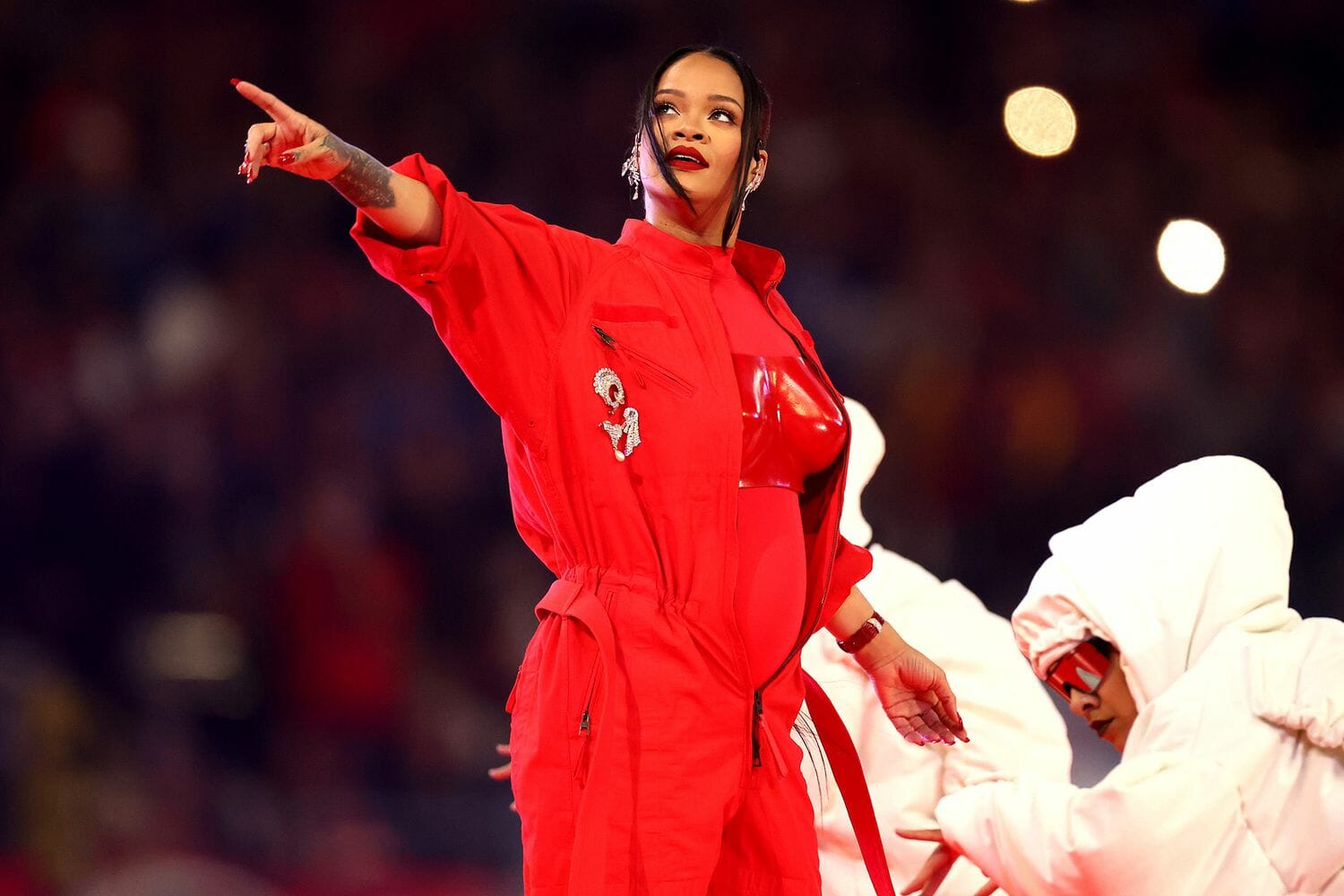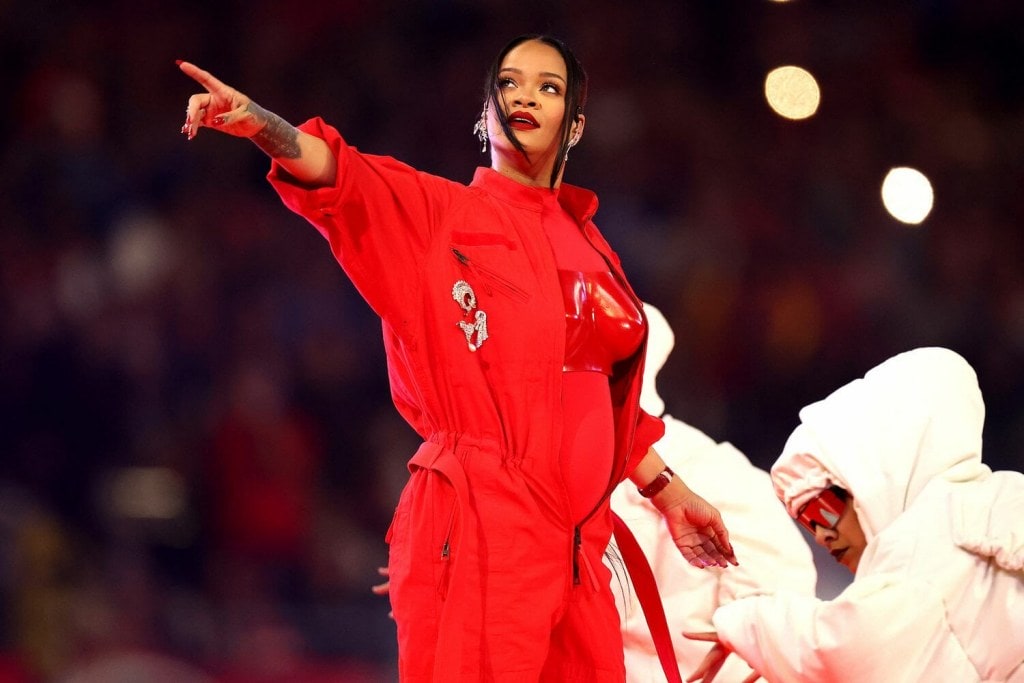 Rihanna's performance was a touch of artistic genius which represented her metamorphosis into a mother over the last few decades. She announced her second pregnancy live on stage, which in my perspective, honed in on how her priority has now shifted to motherhood and being with her family. With A$ap Rocky doting on her from the crowd, this much was clear.
Her set list starting with songs like "B* Better Have My Money," but progressed to songs like "We Found Love," to "All Of The Lights" and finally concluded with "Diamonds" – illustrating her journey over time and the different phases of Rihanna that we've seen. Ending on "Diamonds," in my view, was to make the point that despite her being out of the limelight, her light will never be dimmed and she will always have a big fandom. Her voice was also far more mature, as a 35 year old, than the twenties Rihanna we loved to watch perform. You could tell that her voice was far more refined, especially as she finally hit that note in "Work" so effortlessly, which she had seemed to miss in the past.
Her subtle Fenty Beauty product placement by Rihanna touching herself up using her Invisimatte Instant Setting + Blotting Powder was a nod to the fact that she can do it all, and that she's now a mother and businesswoman (with searches for the product soaring by 833% after the performance).
She also performed at the 95th annual Academy Awards on March 12, 2023 – gracing the stage with a glowing smile, her pregnant belly and performing her track lift me up for the soundtrack of Wakanda Forever.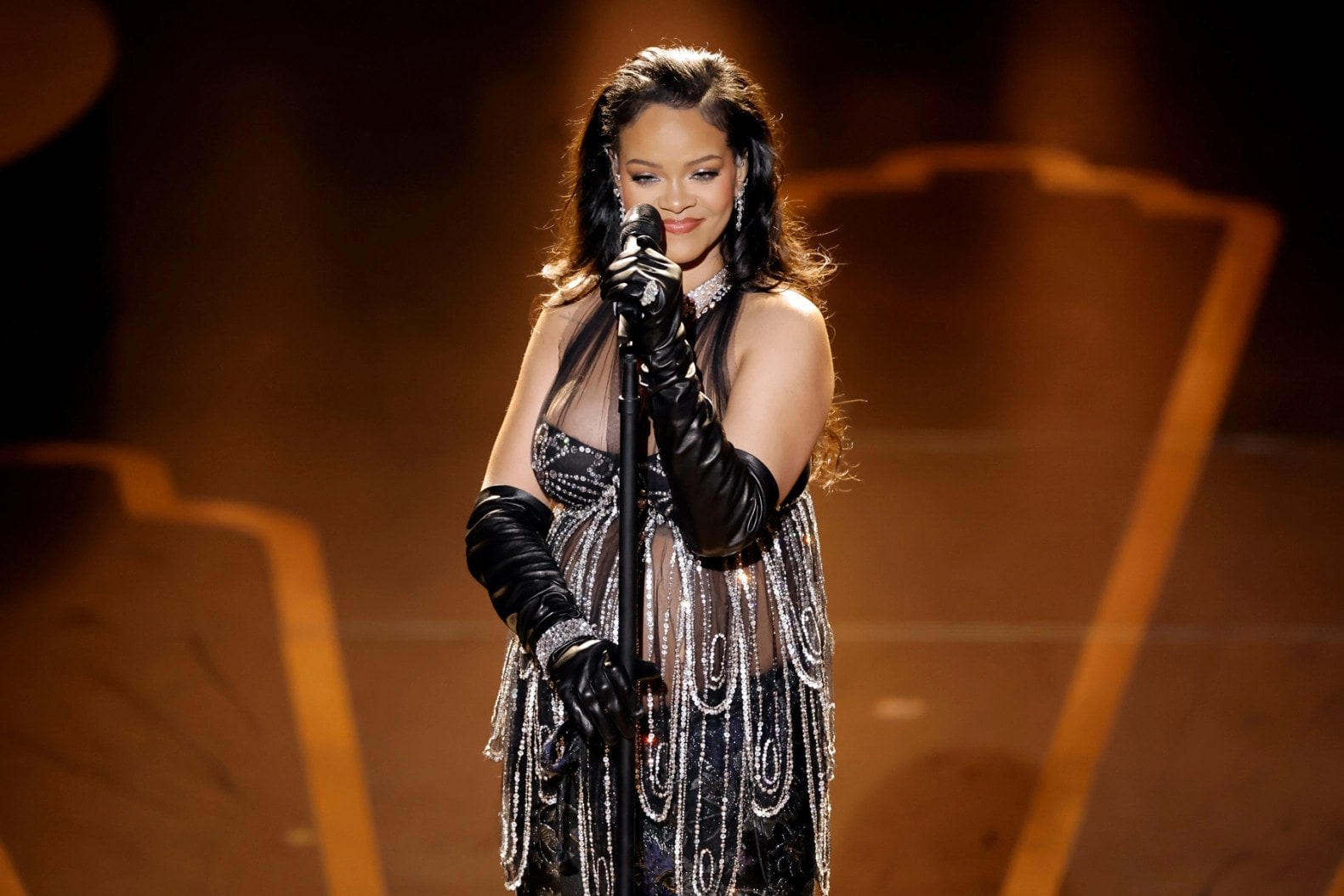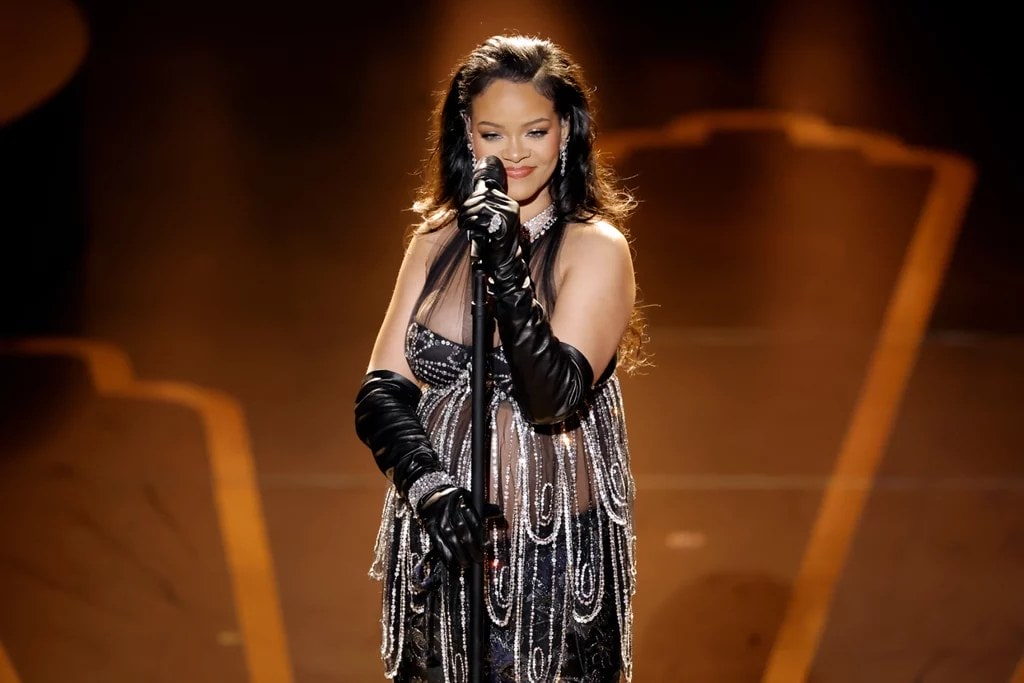 It looks like 2023 is the year that Rihanna graces us with mature, well-sung live performances after a 7 year break. 2023 is the year of Rihanna because she's shown us that as a mother, musician or beauty mogul… she really can do it all.