Head chef of Brown Brothers, Bodee Price from Brown Brother has created a beautiful King Fish dish – Raw Kingfish, fennel, caper leaf, horseradish recipe. Brown Brothers Restaurant is nestled in Brown Brothers Vineyard. You can dine alfresco under market umbrellas overlooking the vines, or indoors in a warm and welcoming vibe ideal for enjoying dishes from a menu showcasing freshly picked produce from the kitchen garden alongside estate wines.

This recipe serves 2.
Ingredients
160g Kingfish
1 baby fennel head
1 small stick fresh horseradish
1 juice of 1 large lemon
30ml Extra Virgin Olive oil
2 caper leaf in oil
6 bronze fennel fronds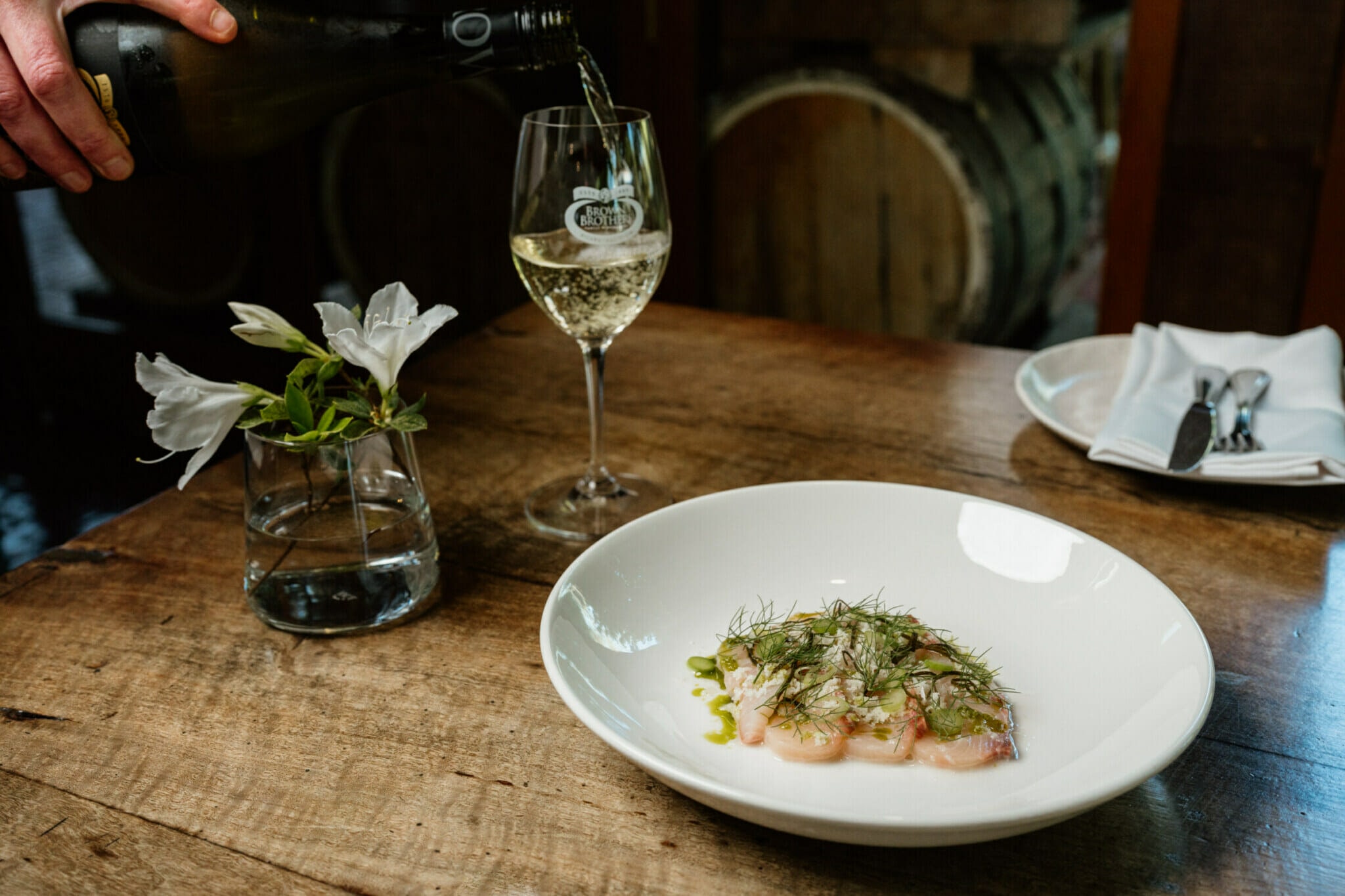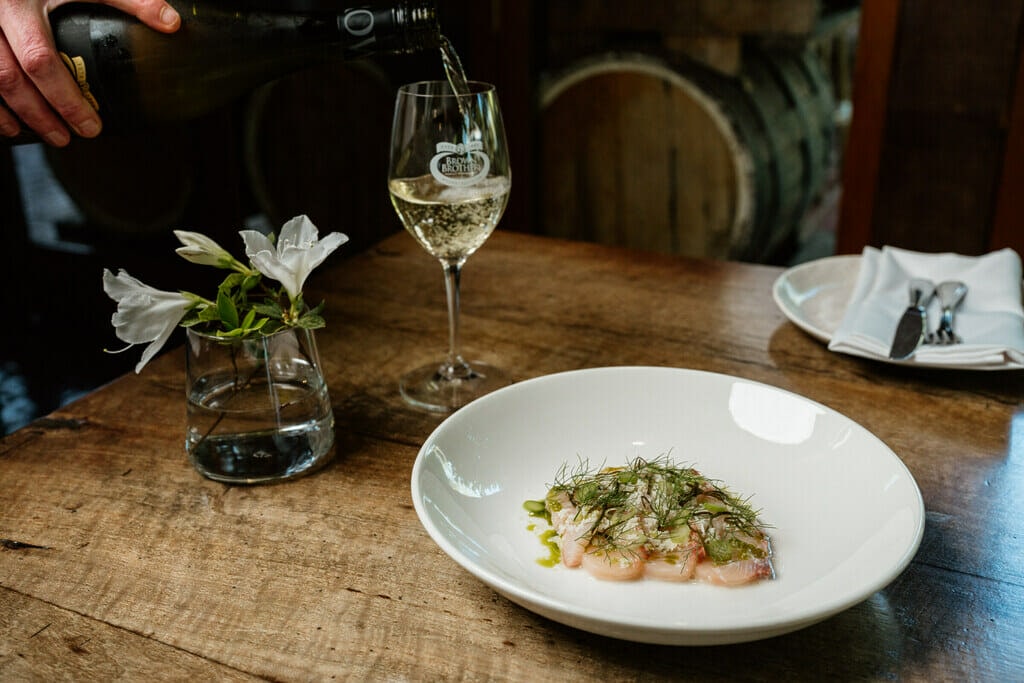 Method
Slice baby fennel with a mandolin or using a knife as thin as you can
Slice the caper leaf as thin as you can
Dressing the shaved fennel liberally in lemon juice and olive oil
Slice Hiramasa Kingfish into sashimi pieces and lay them on a plate
Cover the kingfish in the sliced caper leaf
Place the fennel over the kingfish and using the lemon juice and oil dress the dish
Using a micro plane, liberally grate horseradish over the whole dish and garnish with the bronze fennel
Serve with your Raw Kingfish with your favourite Brown Brothers wine.