High-quality curtains from Guthrie Bowron add a beautiful decor touch to your rooms and reduce heat loss
Prepare for cold temperatures this winter by adding warmth with the right curtains. A simple way to equip against heat loss is selecting curtains to fit the space, because not only can they complement the decor of a room, they also help with insulation, keeping cold air out and warm air in.
Curtains decrease the air exchange between a frosty window and the rest of the room, especially when they are fitted, designed, and assembled correctly to the space. Not only does this keep us cosy and warm for movie time or a glass of wine, but it also reduces energy bills by minimising the need for heaters.
When upgrading your curtains this season, why not take the opportunity to freshen up your decor with the latest trends in texture and patterns? Many trends are moving away from the plain and simple white on white and beige on beige neutrals and splashing out bold patterns and colours into your living space. We've picked out a few ideas from our favourite New Zealand home decorating experts Guthrie Bowron, who specialise in fabrics and creating bespoke window furnishings and decor for your home.
Floral Curtains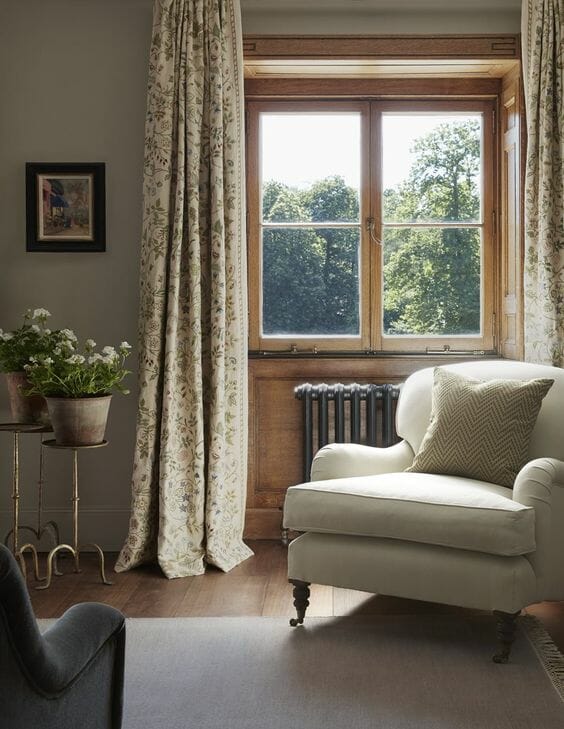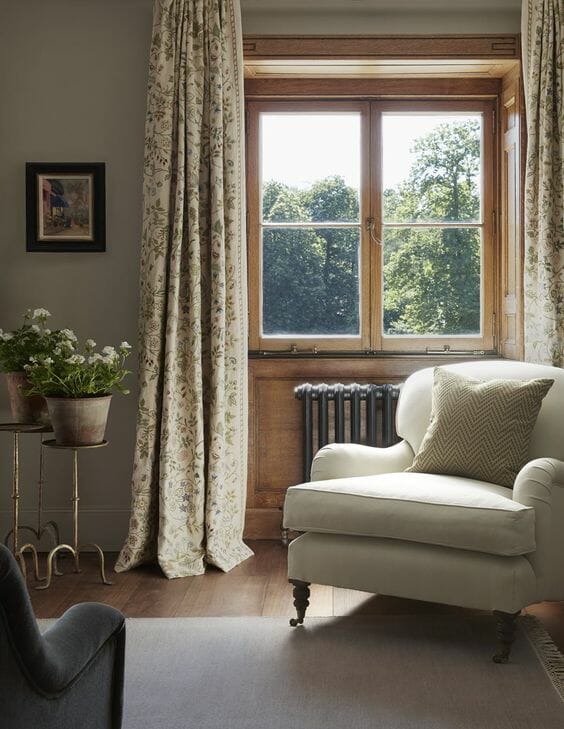 The timeless floral pattern has provided comfort in homes for decades, and cosiness will never go out of fashion. The Dutch have a word, "gezellig" which seems to have no direct English translation but appropriately describes a warm, cosy and inviting living space filled
with patterns, textures and personal items that make it unique to the personality and history of the owner. A lounge with soft couches, picture frames on the wall, and curtains with floral print can achieve just this. If you are looking to brighten up a cold living space this winter, a
touch of floral will definitely sunny the place up.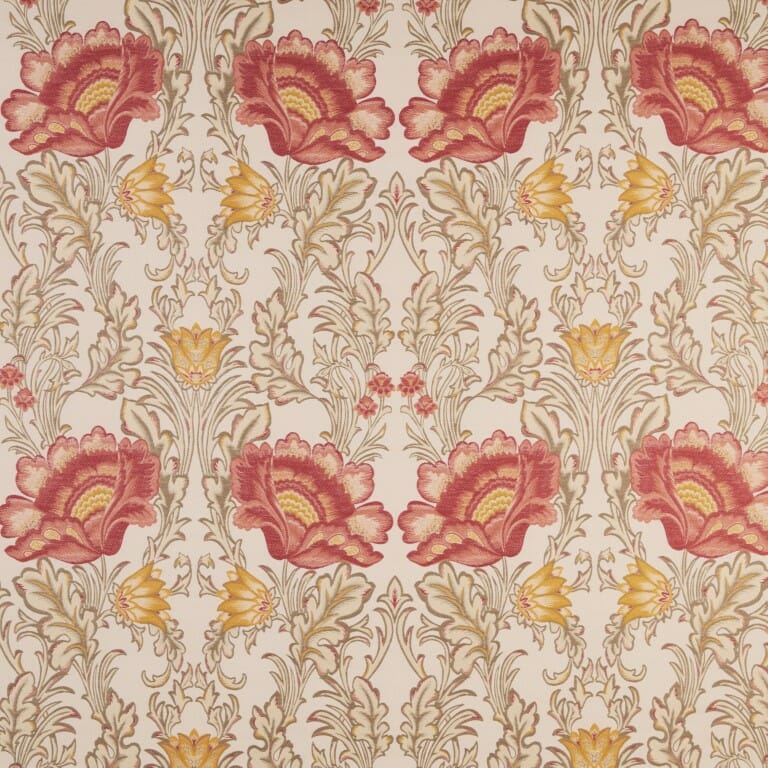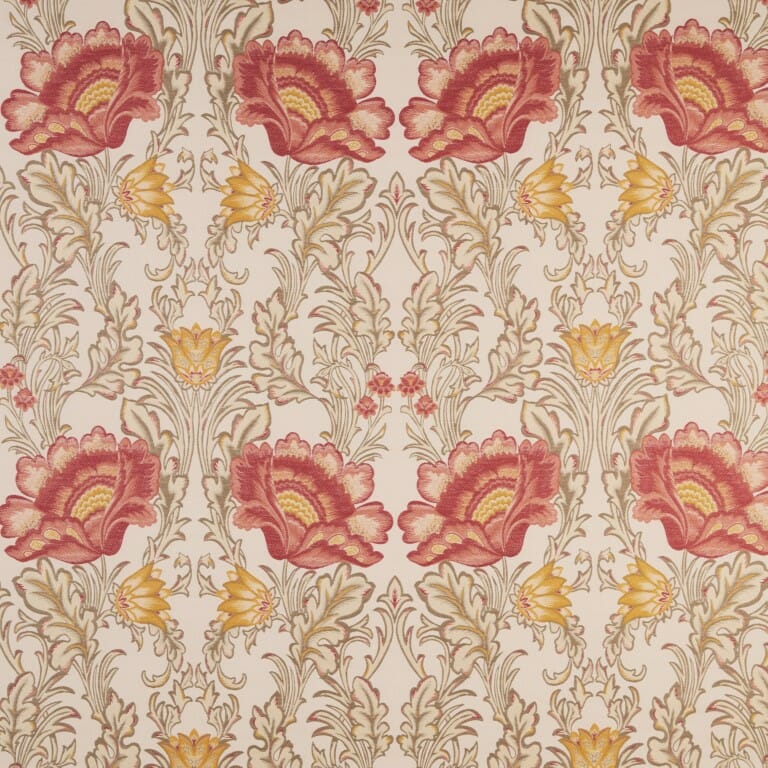 We love the floral prints 'Pimpernel, Garnet' and 'Winter Fruits, Sage' from Guthrie Bowron. If you're a fan of the Cottage Core trend, then these luxurious tapestry effect weaves add a natural feeling to any room. The whimsical and bespoke curtain designs almost teleport you to another land— great for when you start to feel the winter blues.
Linen Curtains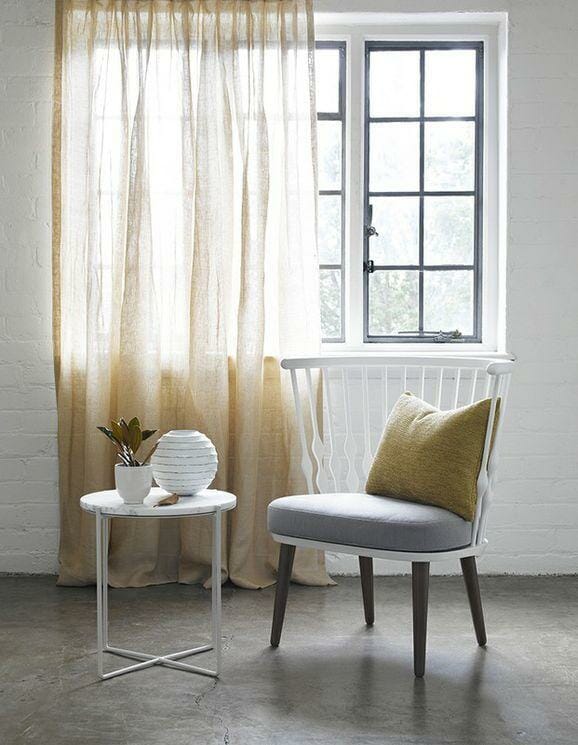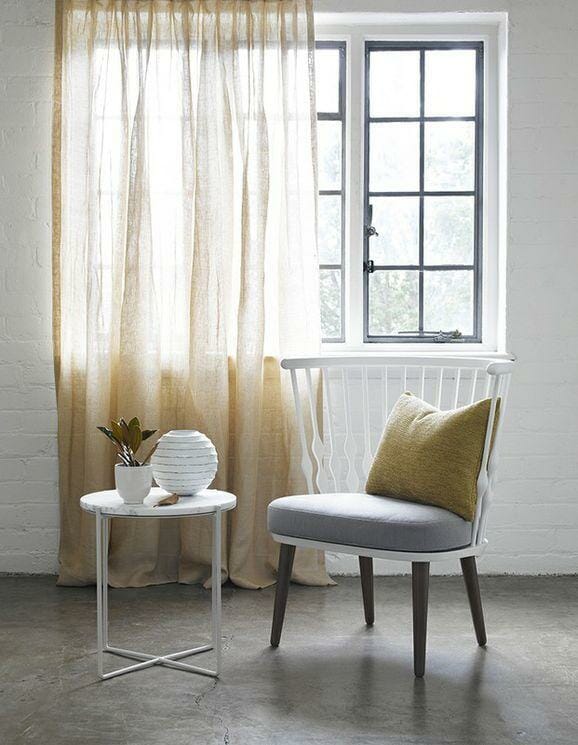 Linen curtains are simple and chic — they effortlessly blend with neutral decor and provide a gentle backdrop. The biggest benefit of linen is that it is environmentally friendly, made without the need of fertilisers or pesticides. Linen curtains are also lightweight and breathable, allowing natural light into the room.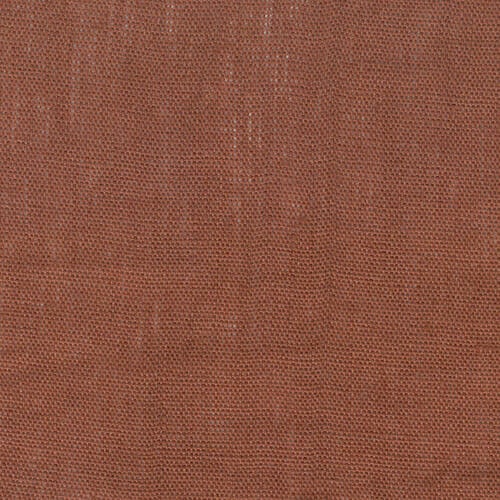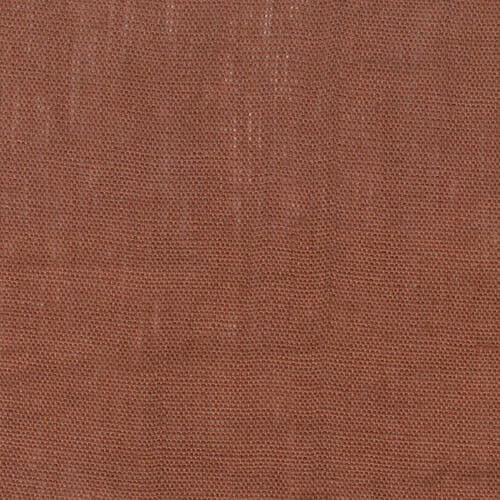 Pictured above are two shades of Guthrie Bowron linen that we love. The shade Red Earth is trending across home decor and fashion right now and the natural tone of the Duck Egg is a breath of fresh air — both are woven in Europe with high quality Italian yarn, a breathable, temperature regulating fabric perfect for retaining heat.
Velvet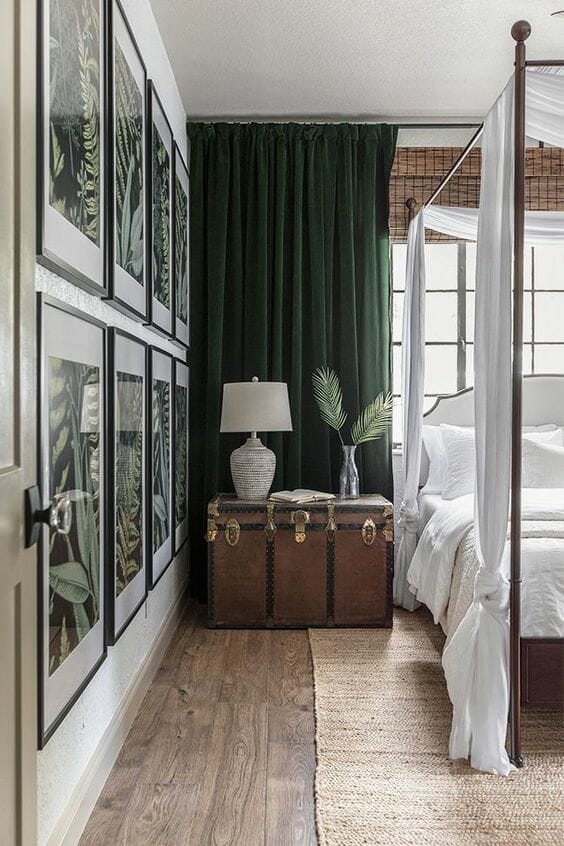 Velvet curtains make for instant luxury when it comes to bedroom decor. We recommend styling the drapes from ceiling to floor, which complements the already elegant profile of the fabric. Classic dark velvet tones like royal blue and burgundy add luxury and depth to a room, perfect for those winter mornings when you just don't want to leave your bed. Or, if you are craving a pop of colour, mustards and green velvets are plush and sophisticated. Did we mention that the density of the short, thick pile is a win for heat retention as well?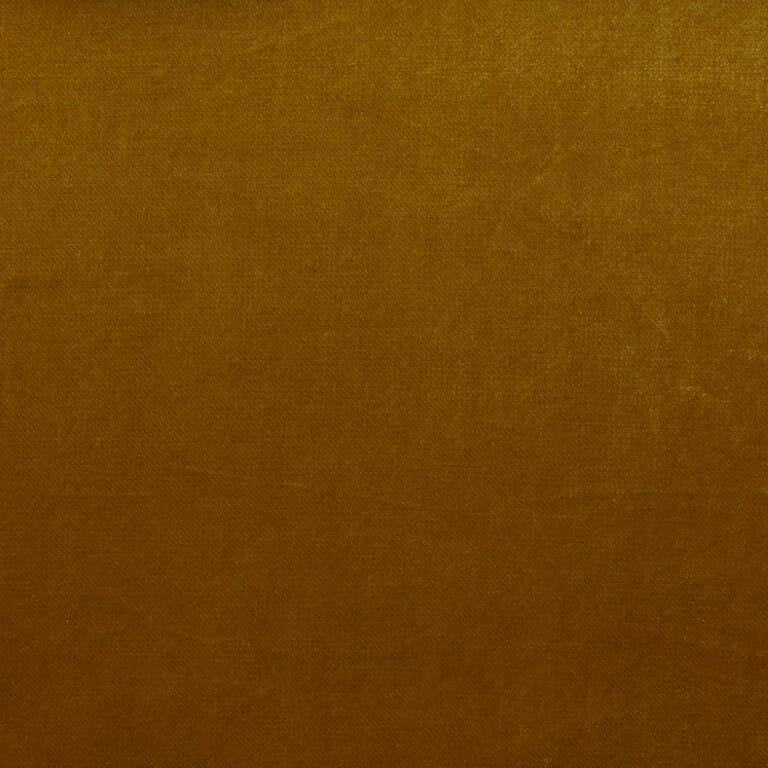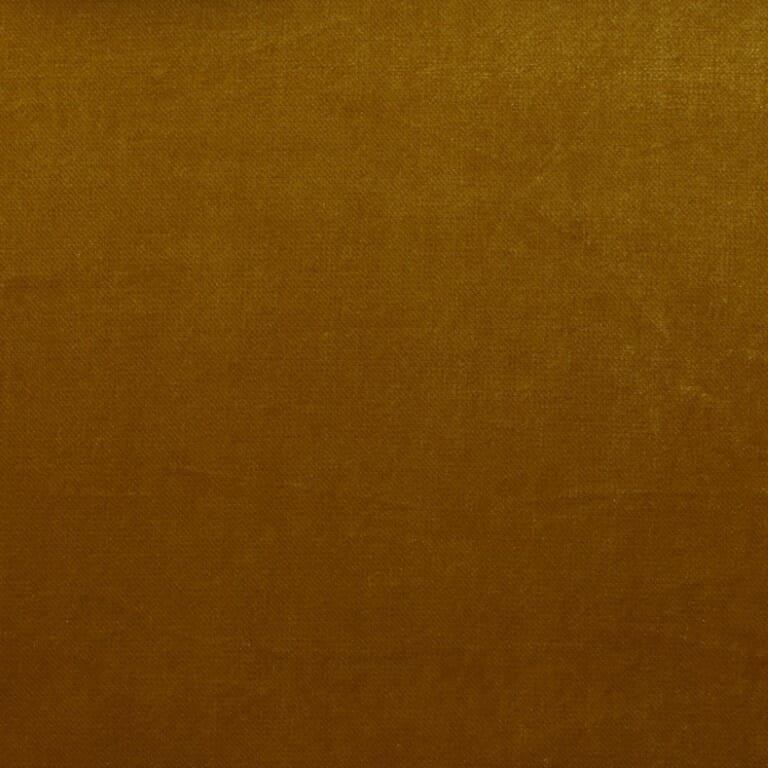 Guthrie Bowron has a huge velvet range to select from, but check out these two options. Athina, Forest and Mystic, Gold almost appear iridescent, thanks to the brand's luxury
craftsmanship. Although velvet is a pricier fabric, you never have to worry about it going out of trend — velvet has been a pillar of fashion and home decor for years and isn't leaving
anytime soon.
The Cutest Print for Children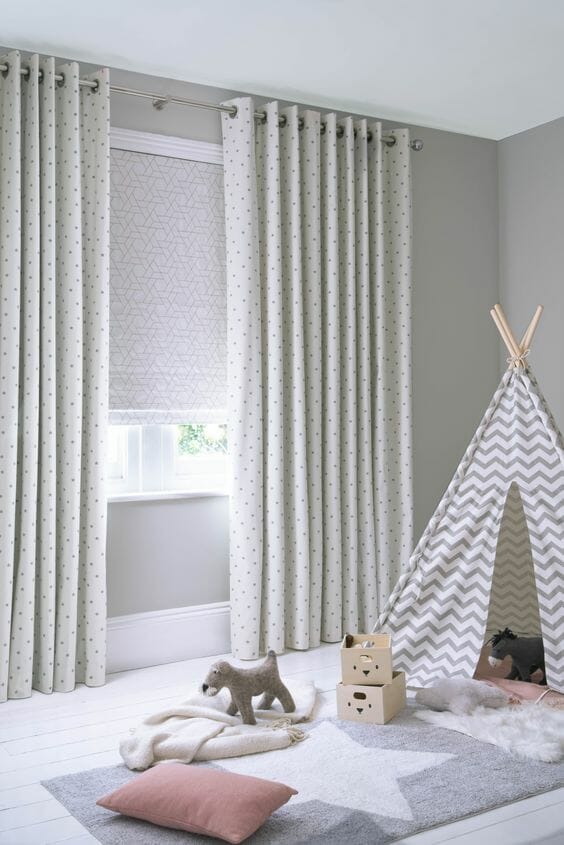 Buying kids curtains can be tricky — you want them to be cute yet efficient at keeping your child snug as a bug this winter. It's important to ensure that the curtains you purchase are high quality, as warmth is essential to not only overall health but also to physical, emotional and cognitive wellbeing.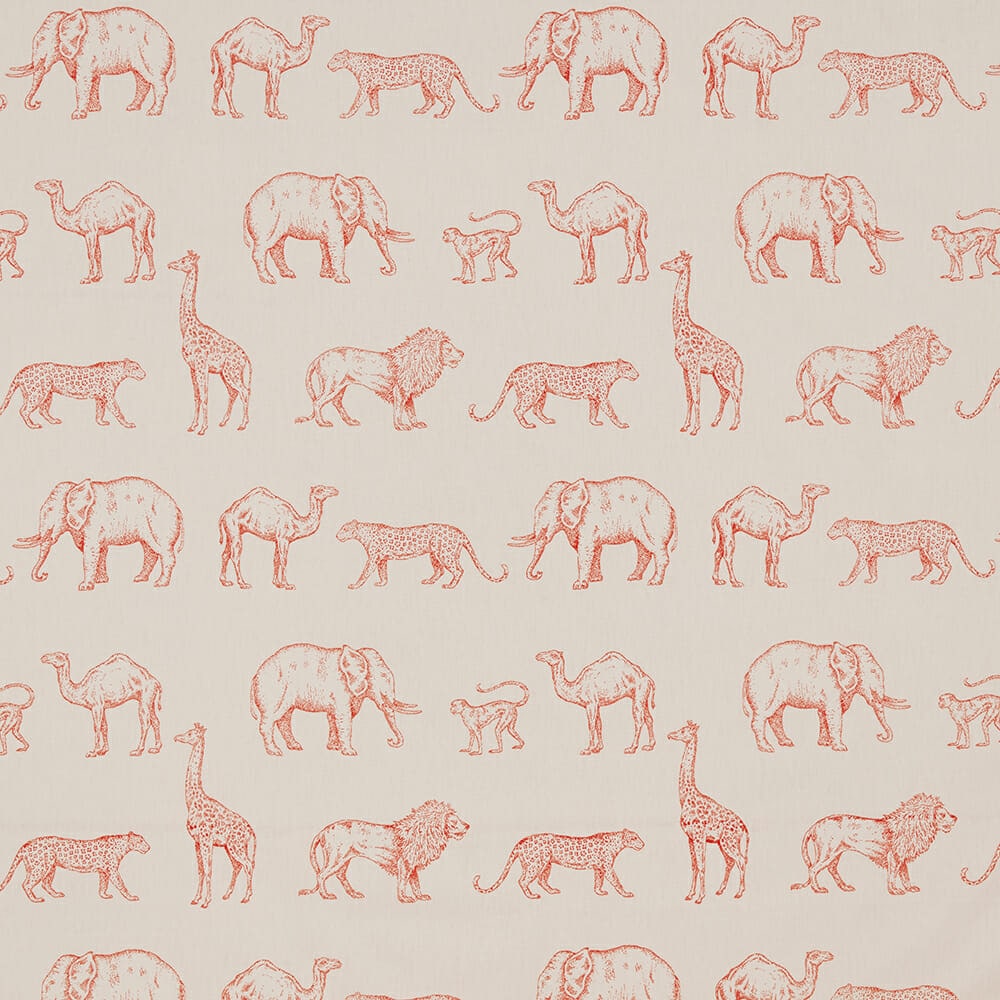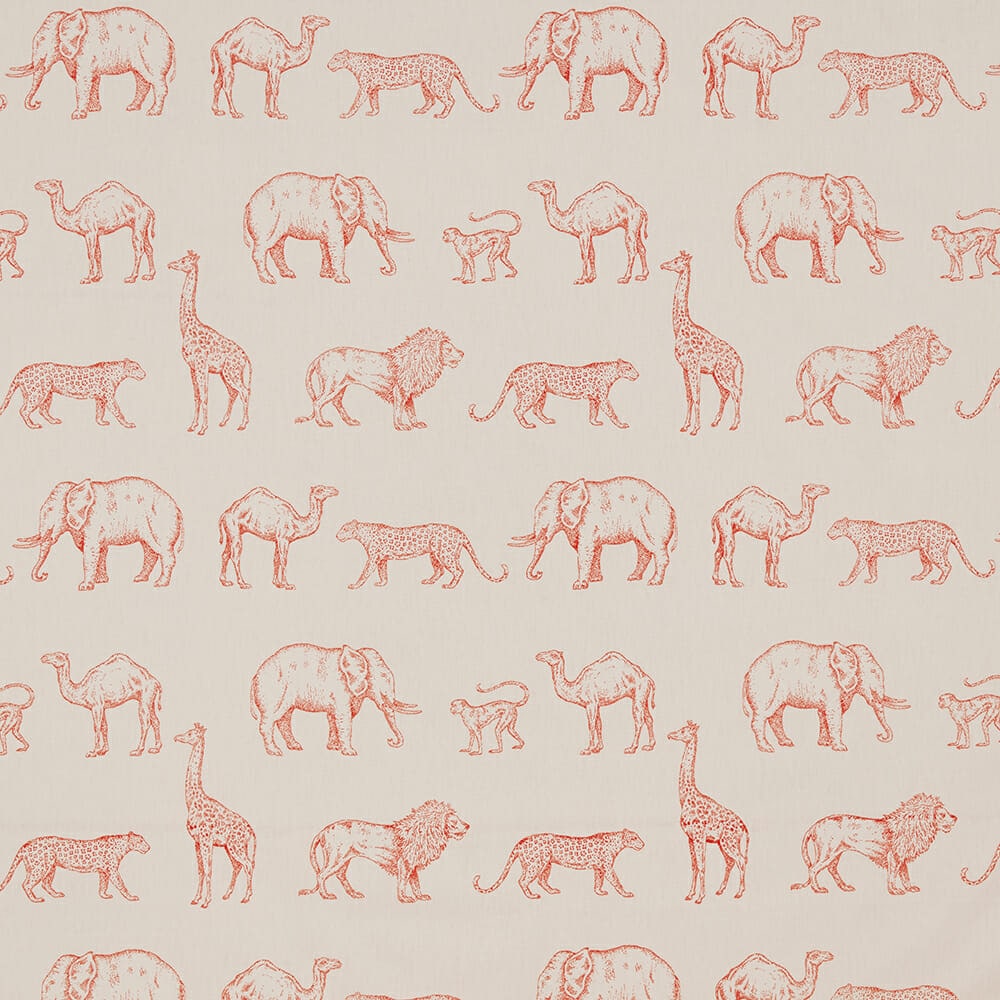 The ILIV Prairie Animals pattern from Guthrie Bowron is made up of finely detailed hand- drawn animals printed on cotton. This range comes in 7 colours, but we like the pop of colour in the clementine orange. Another adorable design is Forest Friends, which illustrates whimsical woodland creatures. Let your child's imagination run wild and watch as these
curtains come to life in their room.
It is always evident that a room has been well decorated and considered when bespoke custom-made curtains have been designed to fit your windows and living spaces perfectly. If you are unsure what to do and need some advice and someone to measure up (we strongly recommend you do this with a professional), the Guthrie Bowron team are available in every store to help with this offer and get the perfect curtains for your home.
Find your nearest store here and let the Guthrie Bowron team bring your vision to life this winter.

Related Article: How to Style Floral Decor