Beauty editor Megan Douglas sniffs out the truth about artificial scents. Here's why synthetics fragrances could be bad for your health.
If you're like me, you'll almost certainly have a favourite fragrance or aroma, a scent that takes you somewhere, evoking a memory that leaves you feeling good. Ever since I was old enough to start wearing perfume (actually, I wasn't old enough, but that's another story!), for me, that's been the heavenly scent of rose. However, in recent times, I've replaced the synthetic version of rose perfumes with rose essential oil, simply because I like to look after my health.
We're all aware that we live in a world that's essentially a synthetic-chemical soup. The Guardian reports that more than 40,000 synthetic chemicals are used in consumer products in the US, yet – shockingly – less than 1 percent have been rigorously tested for human safety, according to the US Environmental Protection Agency. And many of these chemicals have found their way into our beauty and personal care products.
We've become better at reading labels and looking out for known nasties, such as parabens, triclosan, oxybenzone, formaldehyde and sodium lauryl sulfate. The trouble is, we can't see what isn't there, and some manufacturers have become experts at hiding all sorts of potentially harmful chemicals under the ubiquitous – and seemingly harmless – labels "perfume" and "fragrance".
My suggestion? When you see one of these terms in a product's ingredients list, put the product back on the shelf and move on.
Here's why…
A "fragrance" or "perfume" is likely to be a chemical cocktail that consists, on average, of 14 different synthetics not disclosed on the ingredients list, according to independent laboratory tests commissioned by the US-based Campaign for Safe Cosmetics.
Almost certainly, a fragrance will contain phthalates (pronounced "tha-lates"), a group of chemicals commonly used in beauty products simply because they're cheap and versatile. Unfortunately, they've been linked to disrupted hormone activity, reduced sperm count and other reproductive issues, liver and breast cancer, diabetes, obesity, autism, ADHD and neurological disorders.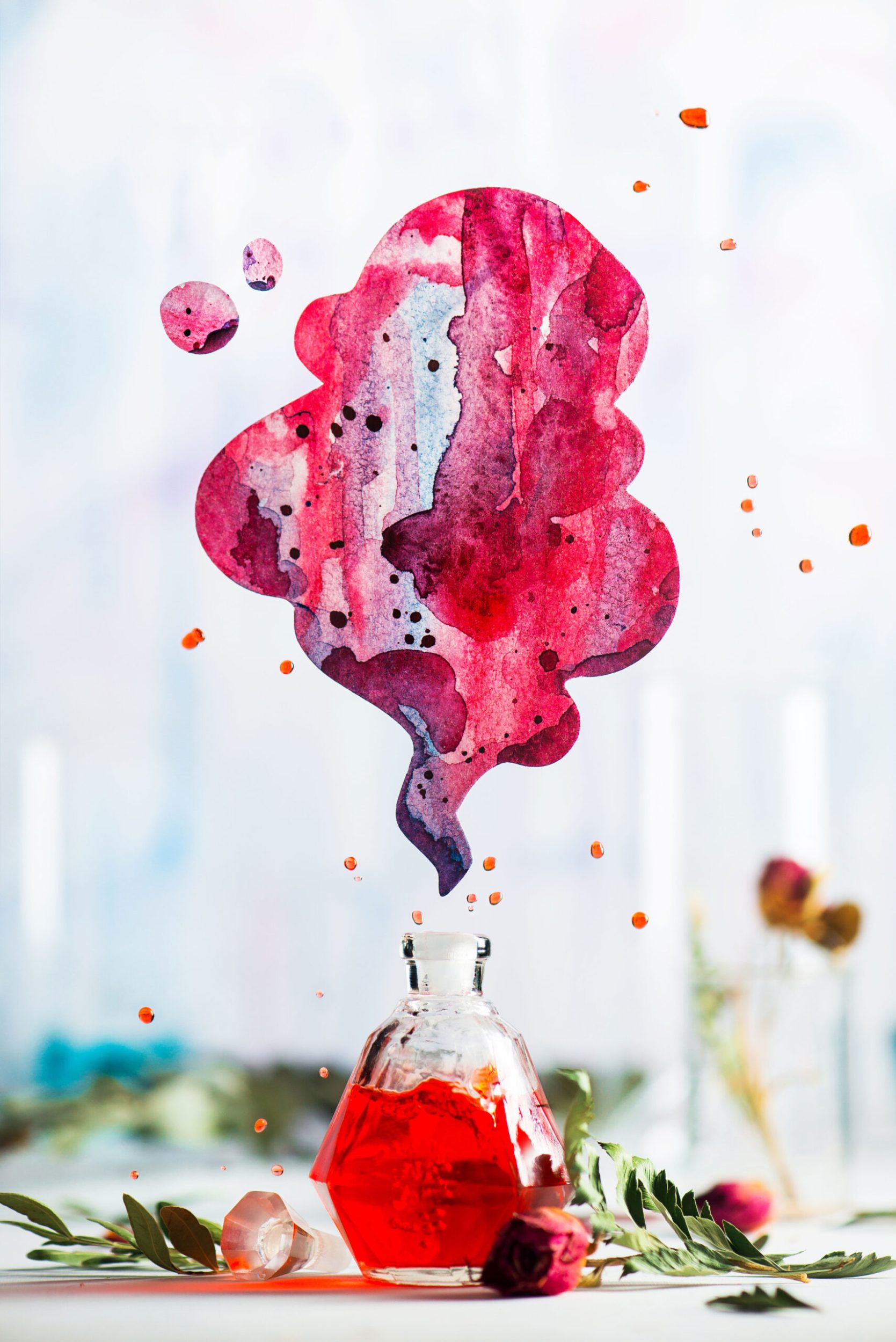 That's a pretty damning list, and you can add to it the fact that phthalates are named as a "priority pollutant" under the US Clean Water Act, based on evidence that they can be toxic to wildlife and the environment.
So, what can we do? In light of not knowing whether a fragrance contains harmful chemicals or not, can't we simply trust our noses to distinguish the good from the bad? It's an obvious solution, but experience tells me that we need to watch out.
Discerning what's a synthetic aroma and what's a natural one isn't as easy as it once was. The reason for this lies in the way we've been taught – over several generations now – to desire and enjoy synthetic smells.
For many of us, these fragrances have become the new normal and are often confused with the true aromas designed and delivered by nature. Thus, modern synthetic rose fragrance can smell quite similar to real rose, thanks to man-made chemicals we just don't want in our lives.
And that, of course, is the point. Our noses may have lost the ability to recognise what's real and what's not, but our bodies haven't.
The good news is that over time we can retrain our noses to separate the real aromas of nature from those created in a lab, just like we can train our palettes to enjoy natural food over highly processed food.
Strangely enough, taste can actually be a good place to start if you're looking to retrain your nose. That's because, typically, synthetic aromas will leave a chemical taste in your mouth, whereas wholly natural scents will not.
We can protect ourselves by looking for product certification on labels stating that the ingredient list has been approved by an outside agency, such as BioGro. Alternatively, we can buy from trusted beauty brands that we know will do the right thing by honestly listing all the ingredients that go into their products.
Ultimately, it's important to realise that when you buy a beauty or personal-care product that includes "fragrance" or "perfume" on its ingredients list, you're taking a risk. That's why it's a much better bet to use entirely natural products beautified by the scents of nature – scents that are not only safe, but also bring with them genuine mood-boosting benefits and are good for us, body and soul.
If you're interested in trying out natural perfumes, there are now some wonderful options available and it's well worth browsing the internet to get a sense of what's out there. Or, if you're feeling creative or want to keep your costs down, you can make your own clean perfume. To do so, all you need is a rollerball bottle (look for these on Trade Me or similar websites), a cold-pressed carrier oil (my favourite is jojoba, but any neutral-smelling oil – including olive oil – will work well) and your chosen essential oil.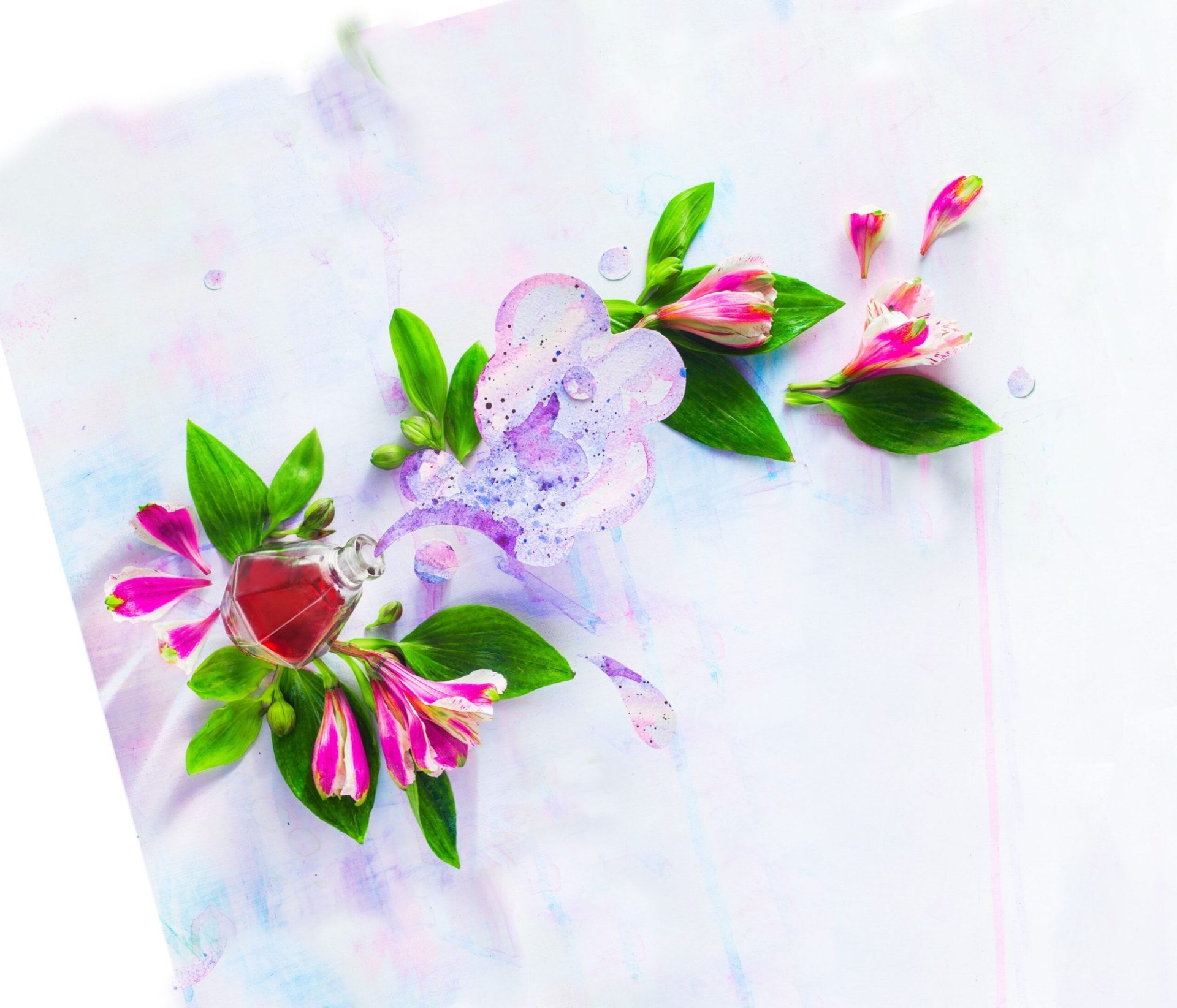 Gather these items together and mix the essential oil with the base oil at a ratio of around 30 percent essential oil to 70 percent carrier oil (avoid anything stronger than this, because undiluted essential oils are too concentrated to apply directly to the skin and can even be toxic with regular application). Next, use a small funnel to pour the blend via into your bottle – and voilà! You've created your very own bespoke clean perfume.
Given our aromatic preferences are so personal, I hesitate to recommend any one essential oil for you to try. Instead, select a single-note oil that inspires you, such as rose, lavender, sandalwood, rosemary, peppermint, lemon or sweet orange – the choices are endless.
Of course, you also have the option to get extra creative and blend a variety of essential oils with your carrier oil to create a more complex perfume that offers top notes, middle notes and base notes.
Okay. Enough for now. It's time to take a walk outside and smell the roses!
Medical herbalist and naturopath Megan Douglas has worked for many years in the research and development of traditional and modern cosmetics, and in the natural health and wellbeing industry. She founded World Organics and The Organic Skin Co.