Armed with just a smidgen of scepticism, editor Niki Bezzant headed for her first-ever wellness retreat and found that it wasn't quite what she expected.


Lying on the grass on my back, looking at the sky, my leg in the air in a stretch that tugs at muscles pleasantly sore from a weekend full of movement, I have to reflect that my wellness retreat experience hasn't quite panned out as I expected it might.
Having spent my career writing about science and health, I have a pretty finely tuned "woo meter". Somehow in all that time, I've managed to avoid any kind of wellness retreat, and so my knowledge of these things has been informed by Instagram influencers and fictional portrayals like Nine Perfect Strangers, the book and TV series starring Nicole Kidman as a creepy, white-robed guru with evil intent and a good line in pseudo-psychology.
As it turns out, a wellness retreat, Kiwi-style, busts my assumptions wide open. The Revive and Reset retreat run by Wellness Retreats NZ is held at Castaways Resort. It's a stunning location at Karioitahi Beach, about an hour's drive from Auckland city but a world away from the noise of urban life. The resort's buildings are perched on the hillside above the wild west coast surf beach where horses gallop and parasailers float past riding the breezy currents. The thump and roar of the ocean forms a constant background soundtrack to the weekend.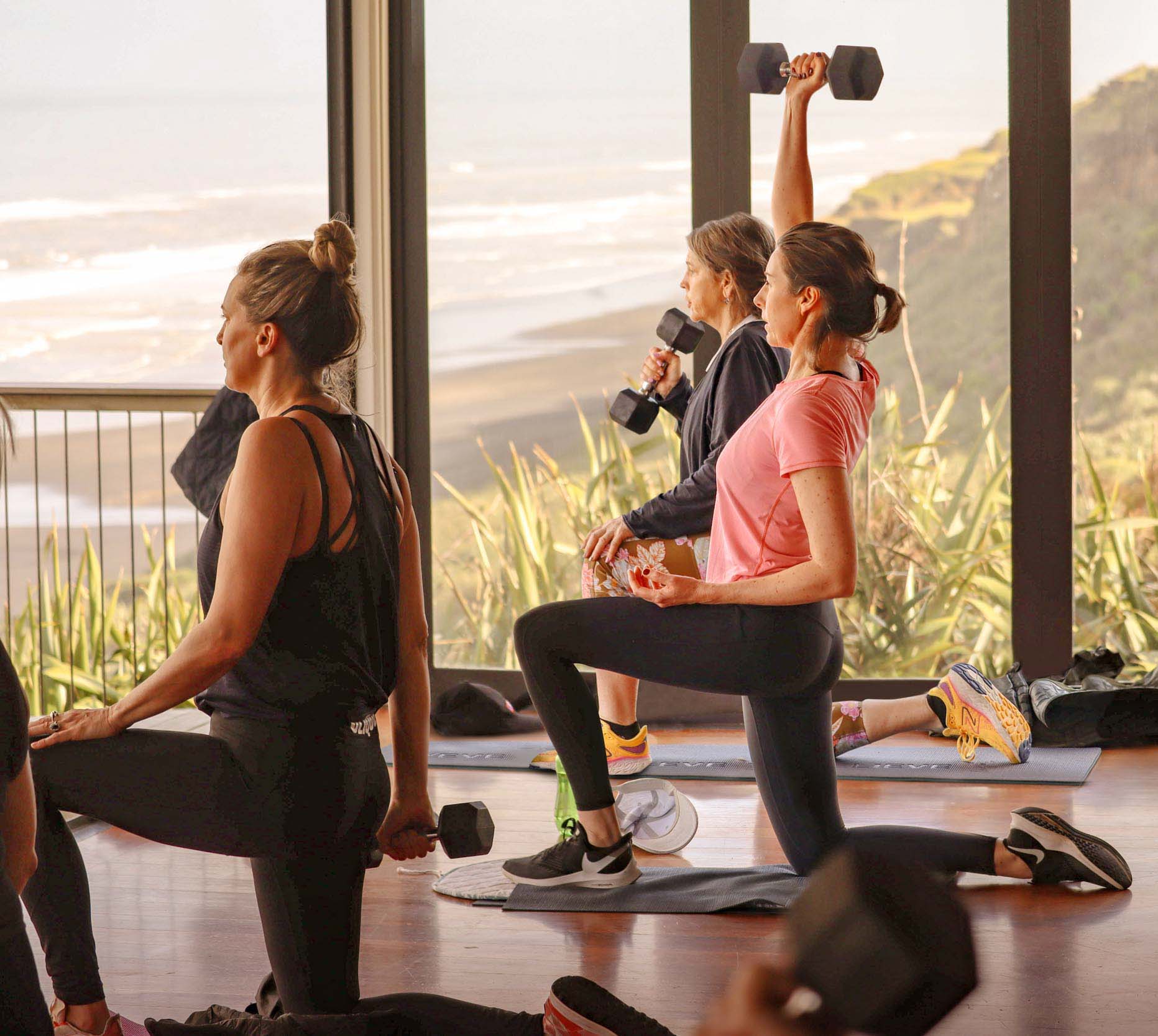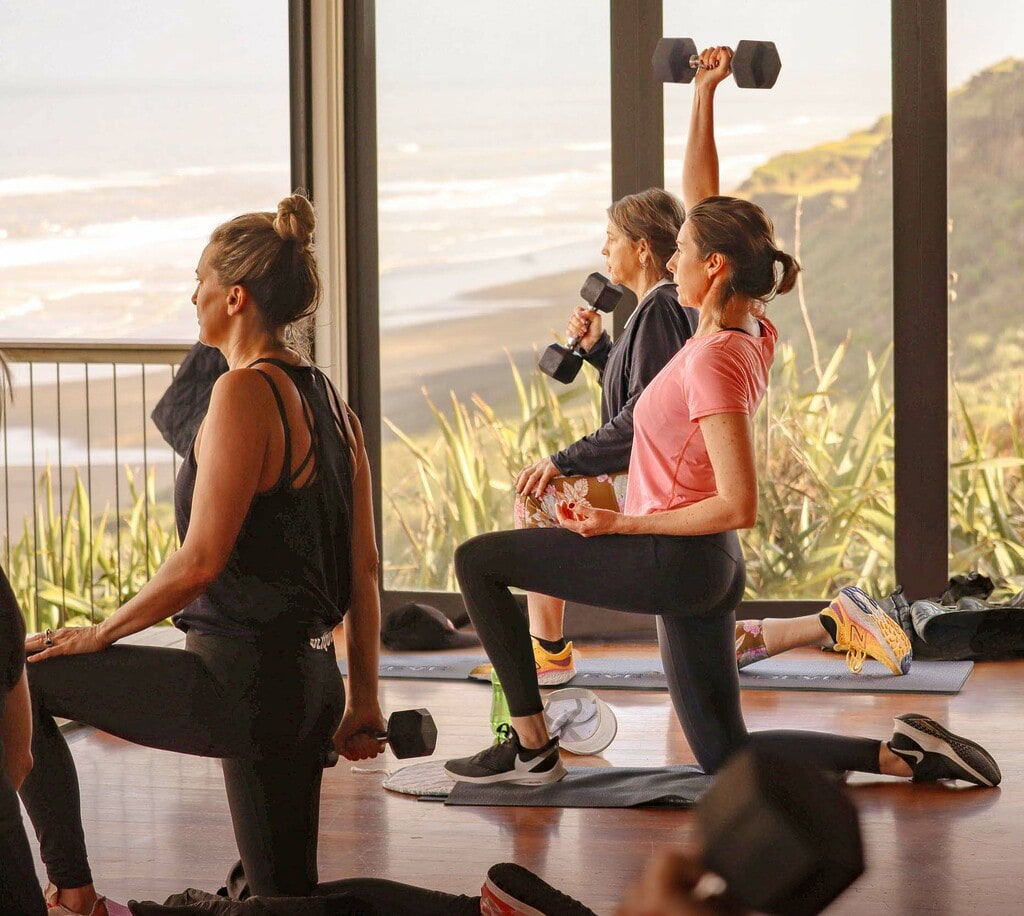 Tales of burnout and grief


Our three-day retreat starts with the gathering together of the participants: 24 women and one man. As everyone introduces themselves and talks about why they're here, it's clear we are from widely different backgrounds (so there goes assumption number one). There are women in high-stress careers – lawyers, real estate agents, business owners and social workers. There are groups of friends and solo travellers. Most are parents, juggling the demands of family life with work and many other pressures. And most have a reason for being here that fits with the theme of the retreat. There's talk of burnout and exhaustion. There are stories of loss, cancer and grief and the mental health struggles of loved ones. There are tears. A common theme is a feeling of having lost touch with ourselves and the need to nurture and care for our own wellbeing.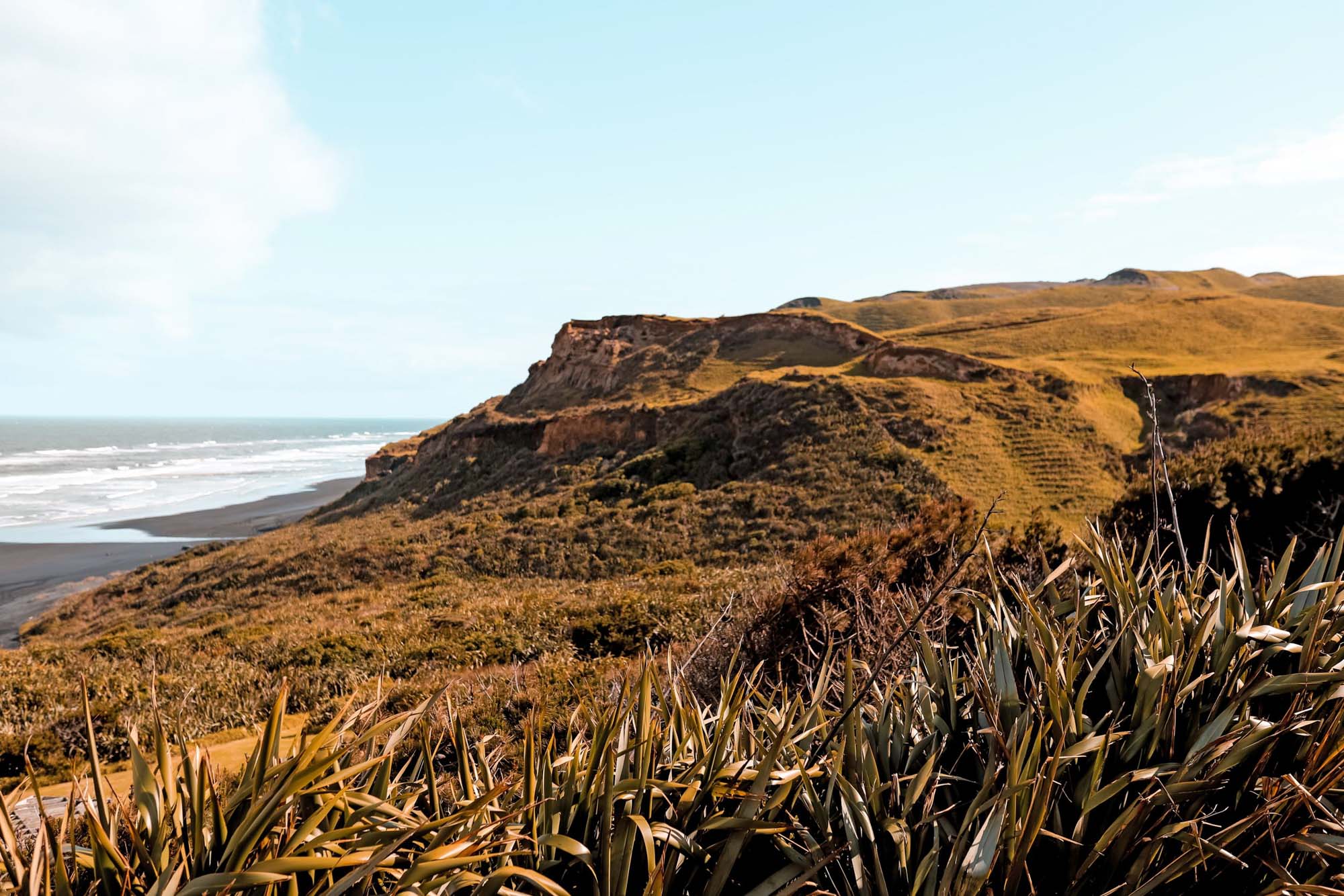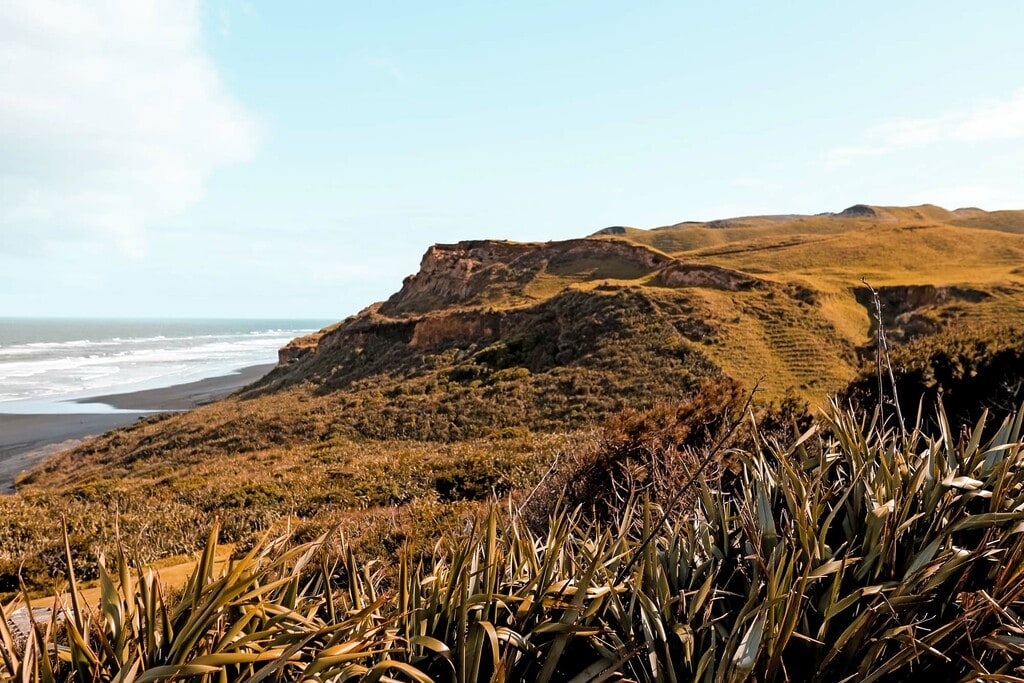 Wellness Retreats founder Melissa Carroll sees this often in her retreat attendees. "A lot of people say 'I've lost sight of my health and wellness.' They're often busy mums, working full-time. And the retreat gives them a chance to really get away from all of that and remove all the hats they wear and the roles they play."
A retreat can be a good way, Melissa says, to spend a bit of time reflecting at times of change or transition in life. "If you're going through a chapter change in life, to come away from your day-to-day and have time to really process and think and reflect on how you're going to move forward – I know quite a few guests have done that."

Tools to take away


That reflection can be transformative. One of the participants in our retreat is a good example. Karen participated in another of Melissa's retreats earlier in the year. "She knew that her job was stressful," says Melissa. "She had to make changes, and through advice from myself and my team, she's left her job. She's feeling less stressed. She's having some time out, and she's come back to us a second time. The change in her is already obvious. I can see the stress has melted away from her. She's made those big lifestyle changes and is feeling so much better for it."
Feeling better doesn't come without a little pain, though. After a rejuvenating yoga session with Melissa and an in-depth nutrition workshop with nutritionist Kaytee Boyd, which looks at fasting, protein intake and beating stress, we're out into a wild westerly wind for a fitness session on the clifftop with personal trainer Paddy Flavell.
Despite being reassured by the "all fitness levels" description, Paddy's session is not for wimps. He has us lifting, squatting, jumping and running in a HIIT-style workout (high intensity interval training) that blows away the cobwebs and makes for many a sore muscle the next day. I'd been expecting some light stretching on yoga mats, so this intensity is a pleasant surprise (though one of my glutes won't be thanking me for it later). We'll have three sessions with Paddy over the course of three days, and despite the groans from most of the exercisers, there are tools here to take away for great, effective workouts at home with minimal equipment.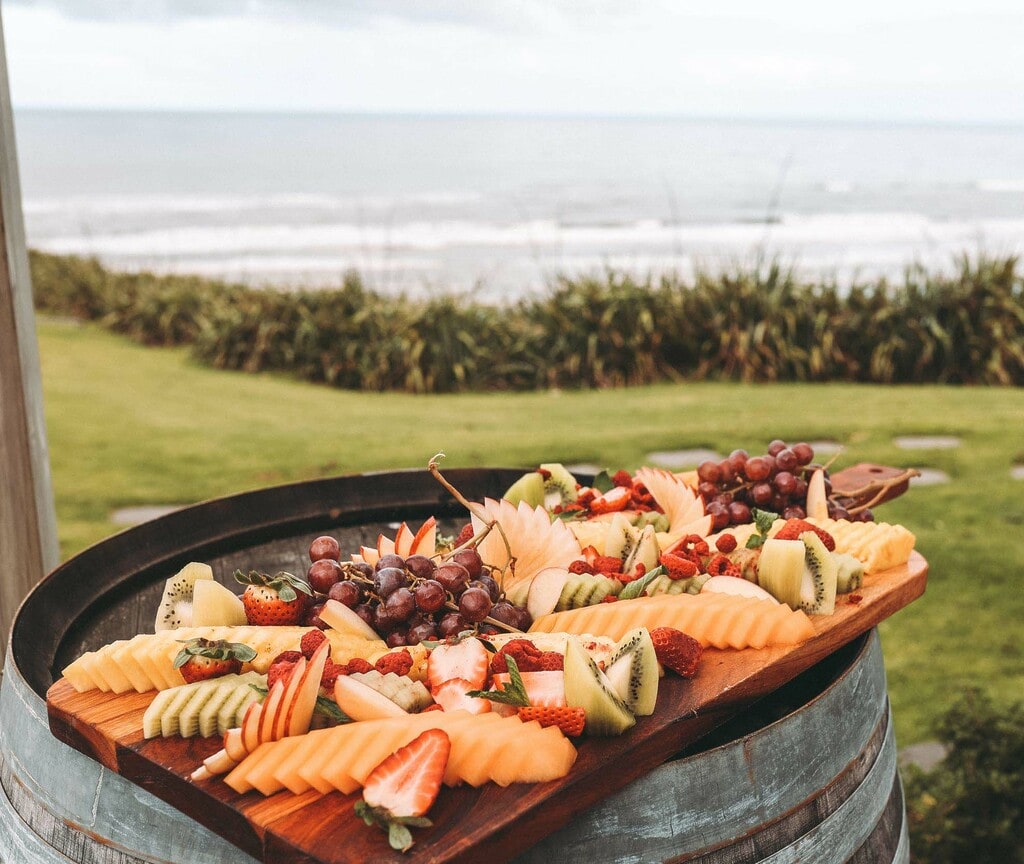 Further tools come from sleep guru Gareth O'Donnell, whose after-dinner session echoes all the solid science I've been told by sleep experts over the years, from the importance of establishing a regular and disciplined sleep routine to the value of having warm hands and feet at bedtime to help regulate body temperature during the night.
Giving participants plenty of information to take away is important to Melissa in crafting her retreats. She's noticed people in recent years paying more attention to their wellbeing and recognising they might need a boost to get them back on a good track.
"I think coming out of the pandemic, it's definitely been a silver lining that people are more open and aware of their health and wellness. And that what we do every day is important, rather than just here and there… having a piecemeal approach, or going to the gym class once a week. They're realising that in everything you do in your day-to-day life, there only has to be small changes to make a big difference."
Another interesting thing happens over the three days of the retreat: relationships form. By the time we gather for the closing session – having had massages, shared a group session with life coach Tracy Manu that had everyone, including her, tearing up, and more super-relaxing yin yoga – it's obvious that not only are we all feeling more relaxed and revived, but for some, bonds have formed that will be powerful. New best friends are declared, and there's a feeling in the group of support for each other that clearly comes from sharing vulnerable moments together. It's a rather lovely feeling. And yes, there are more tears, even from tough guy Paddy.


My challenge to myself


And me – what will I take away from my first retreat? While there is a tiny bit of woo – some spiritual card reading and the odd mention of appealing to a higher power – it isn't enough to make me run for the hills.
One of the things I enjoy the most about my weekend is very simple: the opportunity to be still and take a breath. Like many women – and all my fellow retreaters – I'm busy all the time, trying to fit in All The Things. Life is, as one woman said to me during my menopause book research, DENSE. And when we're not juggling all the pieces of our busy lives, we can – and I know I am guilty of this – fill up the empty spaces with more stimulation. In my case it's information: a book, a podcast, radio, social media… My brain is a busy place, crammed with all that stuff I think I need.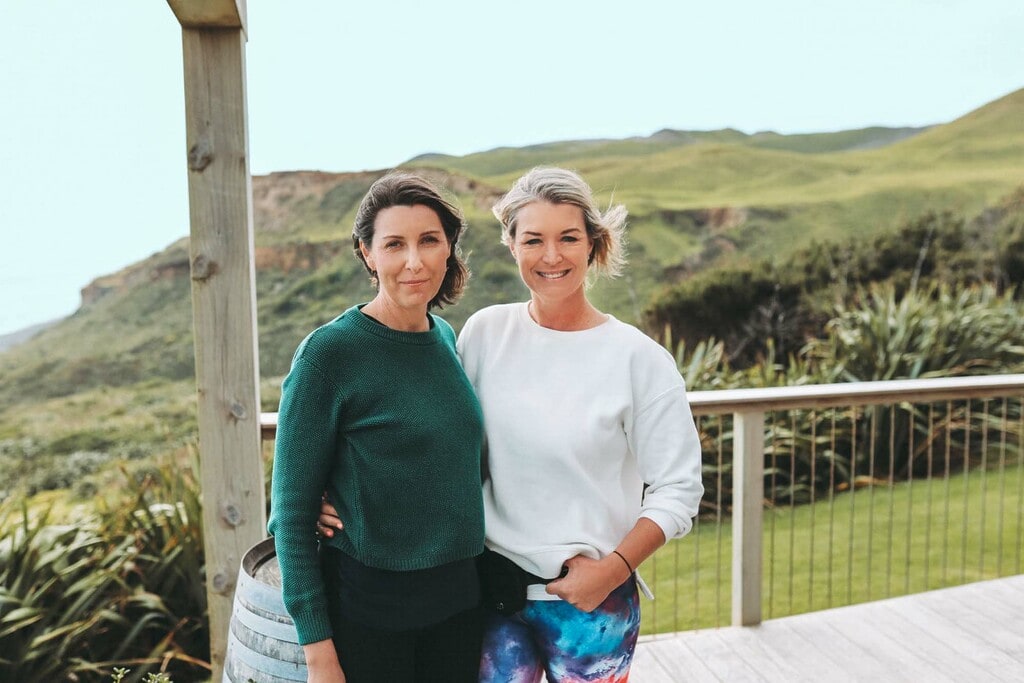 During the retreat I decide to cut myself off from all that extra stimulation, and I find it very good just to be still, in the silence, observing what is going on around me and inside me.
That is a bit uncomfortable at first. Who wants to be alone with their thoughts and feelings, right? But it is also revealing and rejuvenating. So, my challenge to myself as I lie on the grass – and as I head home to the bustling, noisy city – is to take a few moments each day to be still and quiet; breathe and observe.
That shouldn't take a whole weekend retreat to figure out. But sometimes, as Melissa points out, we need to get away to find ourselves again.
Niki Bezzant was a guest of Wellness Retreats NZ. See more at wellnessretreatsnz.co.nz.
Photography: Hayley Fish