Missing Bridgerton? This beautifully crafted and steamy series may help fill the void.
I have a friend who I regularly text short summaries of things I've watched. For The Pursuit of Love, my one-line review was "Bridgerton, but with more budget".
To be fair, I have no idea what the budget of this series was versus Netflix's high society bonkfest, but both felt almost as horny as they are anti-feminist, hence the analogy.
Adapted from Nancy Mitford's celebrated novel, The Pursuit of Love is a comedy-drama about romantic love and the power of female friendship. The limited series of three episodes is set in Europe between the two World Wars and stars Lily James as Linda and Emily Beecham as her cousin and best friend, Fanny. Emily Mortimer (who earns bonus points because she played The Newsroom's badass MacKenzie McHale) directed the series and also plays Fanny's absentee mother, nicknamed "The Bolter".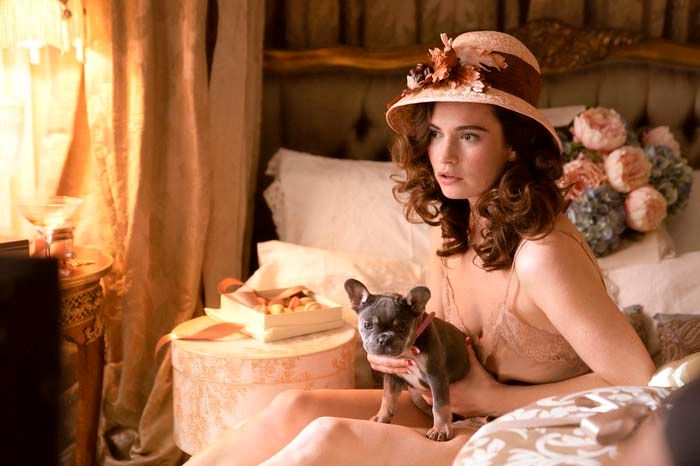 Watching female-led period dramas through a contemporary lens can make any modern gal get a twitchy eye, but sometimes I am driven to wonder why the screen industry feels the need to keep churning out these series in which young women seem to only be validated by the men who want to be with them. (Insert enormous, tired sigh).
I'll concede Mitford's novel was published in 1945, so she's forgiven by virtue of the era in which she was writing. And so, on with the plot… both women are (predictably) on the hunt for the ideal husband. Linda is wildly romantic, beautiful and, of course, less intellectual than the reliable and sturdy "thighs like gate posts" Fanny. As the years go by, social and political divisions and the cousins' diverging life choices bring about questions of freedom, love and the mystery of the human condition. This is beautifully crafted television and, if you can throw all your feminism out the window for three hours, you'll have a good time.
Watch the trailer
Streaming on Amazon Prime Video